Quarter century of memories: Douglas' career night against Rocky lands Blue Devils WB6 crown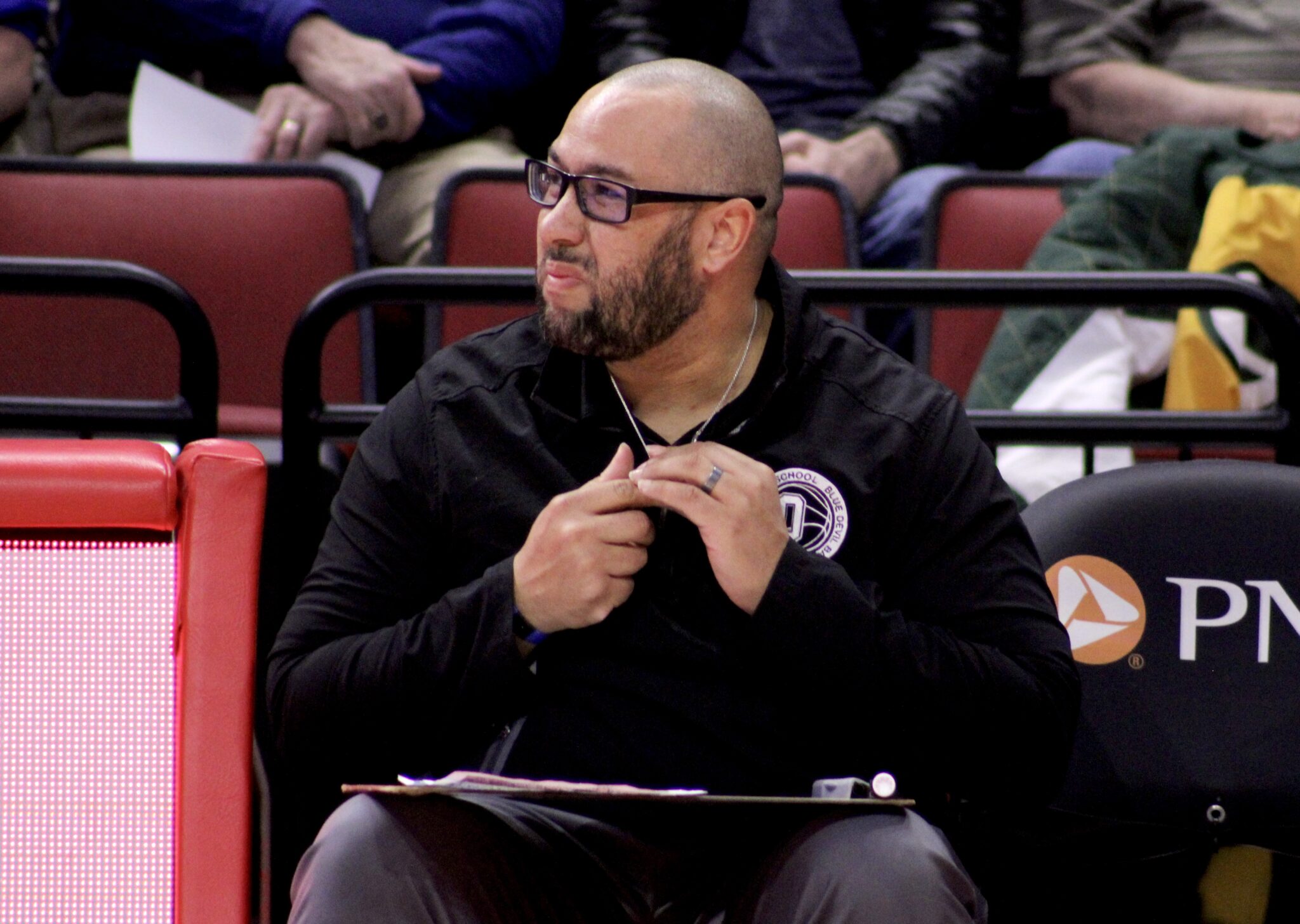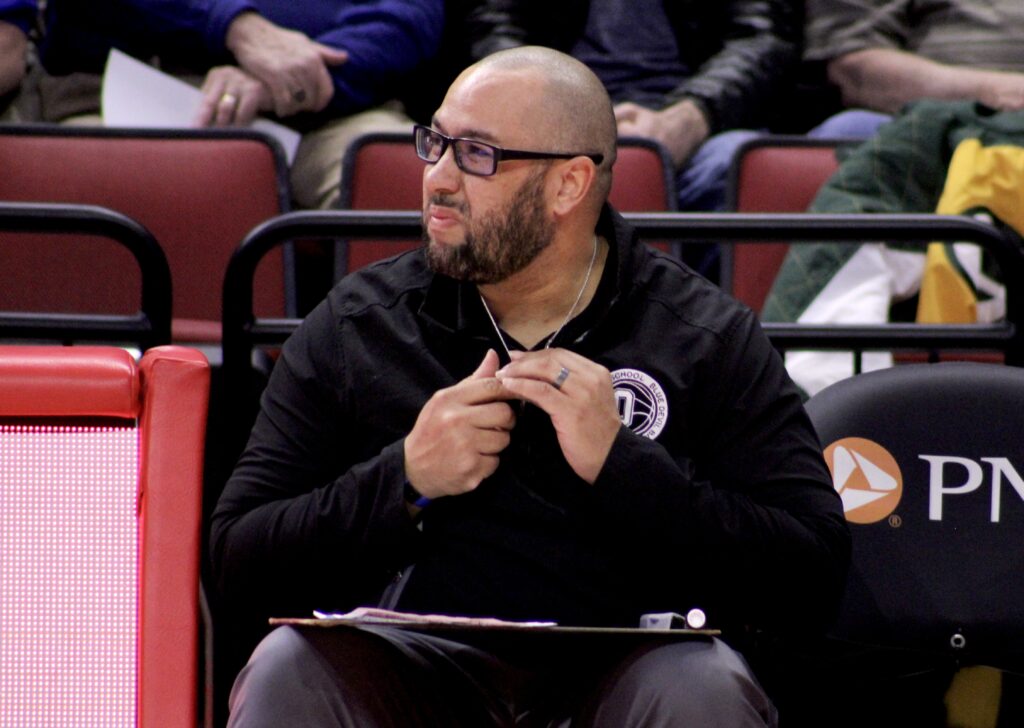 Muddy River Sports Editor Matt Schuckman began covering the Quincy High School boys basketball program during the 1998-99 season, and since he recently wrapped up his 25th season following the Blue Devils, he put together a list of his 25 most memorable games. Here is today's installment:
February 26, 2000 — Quincy 76, Rock Island 66
QUINCY — Andy Douglas nearly missed Rocky week.
A senior shooting guard on the Quincy High School boys basketball team during the 1999-2000 season, Douglas twisted his ankle in practice and was going to have sit out the Western Big 6 Conference game scheduled for a Friday night in late January.
"I remember sitting on that bleacher and crying my eyes out because I wasn't going to be able to play," Douglas said.
Not until Mother Nature intervened.
Winter weather forced the game to be postponed, but because of both team's loaded schedules, the game couldn't be played until the final Saturday of the regular season. By then, the WB6 championship was on the line with two state-ranked teams squaring off at Blue Devil Gym.
The anticipation was electric.
"It gives me chills just thinking about that night," said Douglas, have recently completed his ninth season as the QHS head coach.
It gave him chills to experience playing in front of a standing room-only crowd.
"I'll never forget that," Douglas said. "There are a handful of games you never forget. The first game you play in, when you come out, you never forget that moment. But I remember coming out that night and we do our normal runaround and I throw suckers into the student section like I always did.
"We came around and did the tip drill. When we were standing on the baseline was the first time I looked up. I remember D.J. and I made eye contact and I kind of hit him and I was like, 'Dude, look at this freaking place.' It was unbelievable."
The Blue Devils' play matched the crowd's intensity. Led by a career-high scoring effort from Douglas and a remarkable effort from the free-throw line, the 10th-ranked Blue Devils beat the No. 15 Rocks 76-66 on February 26, 2000, to win the WB6 title.
It was Quincy's first conference title since 1995.
"You're playing for the conference title, and there's a lot on the line," Douglas said. "There was a lot of emotion in that game."
Douglas scored 30 points as he made 7 of 13 field goals, 4 of 6 3-pointers and 12 of 13 free throws. The Blue Devils hit 41 of 49 free throws overall and 25 of 29 in the fourth quarter. Douglas went 9 of 9 in the fourth quarter.
J.D. Summers scored 22 points, going 14 of 16 from the free-throw line, and grabbed eight rebounds, while Tony Douglas nabbed four steals. The Blue Devils forced 25 turnovers and limited the Rocks to 2-of-17 shooting from the 3-point stripe.
"Every day, (assistant coach Jose Quintero) would say, '2000 on the wall,'" Summers said after the game, pointing to the north wall of Blue Devil Gym where the list of WB6 championships is painted in white numbers. "I've been waiting for that. It's going to be up there, so that feels pretty good."
To check out previous stories in this series, click on the links below:
High-level play matches anticipation for renewal of QHS-QND series
Forbes outduels Randle to boost Blue Devils' WB6 title pursuit
Wallace's return from suspension starts run to regional title
Blue Devils dismantle Redbirds to end regional title drought
Return of QHS-QND series comes with sophomore guard Shoot-ing down rival
Summers buries Maroons' title hopes with last-second shot
Kvitle's career-best scoring effort carries QHS to regional title
Dade's half-court heave banks in for Thanksgiving tourney title
Summers puts hip pain aside to leave Alleman hurting
Riled up Blue Devils run former assistant coach's team out of gym
Medsker's willingness to play despite days battling flu leads to epic performance
Jobe's 3-point barrage puts in him record books
After assistant coach suffers heart attack, Blue Devils 'had to do it for Coach Q'
Wires' buzzer-beater sinks Kahoks in sectional semifinal
Rupert's 3-point barrage brings QHS sideline to life
Shoot, Blue Devils rekindle Blue Devil Gym magic in comeback against Webster Groves
Douglas' debut as QHS head coach is 'special, truly special'
Watson's triple-double, Bush's all-around effort carry Blue Devils to regional championship
Forbes ties 3-point record, sets career scoring high in Blue Devil Gym
Victory No. 2,000 happening at Blue Devil Gym makes perfect sense
Fairley's buzzer-beater results in wild ride out of Blue Devil Gym
Technicals, ejections lead to Douglas getting one-night audition as head coach
Blue Devils' Anders teaches Panthers to show respect by going on two-minute scoring binge
Miss Clipping Out Stories to Save for Later?
Click the Purchase Story button below to order a print of this story. We will print it for you on matte photo paper to keep forever.