'We just didn't show up to play': Macomb steamrolls mistake-prone QND in regional final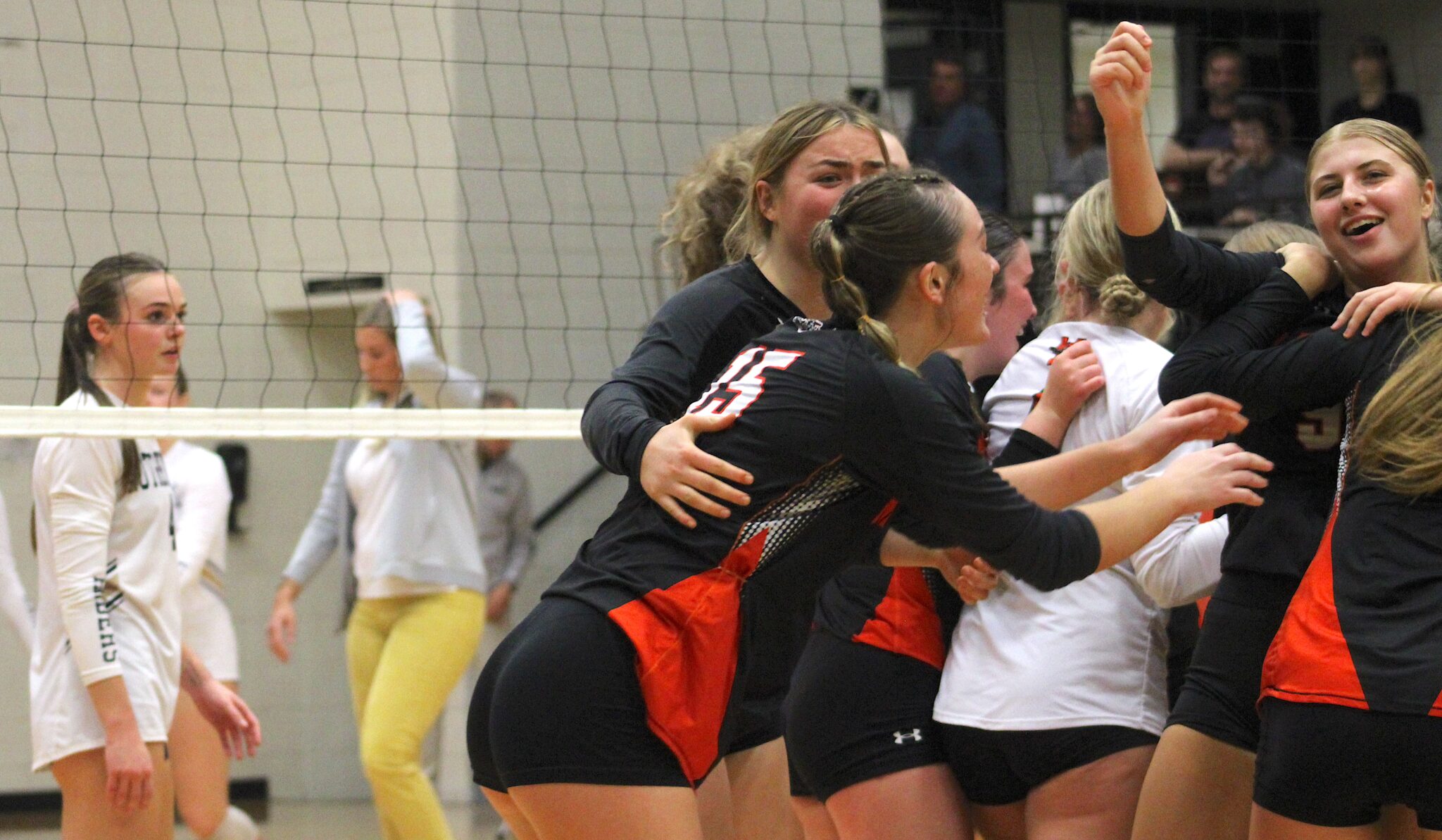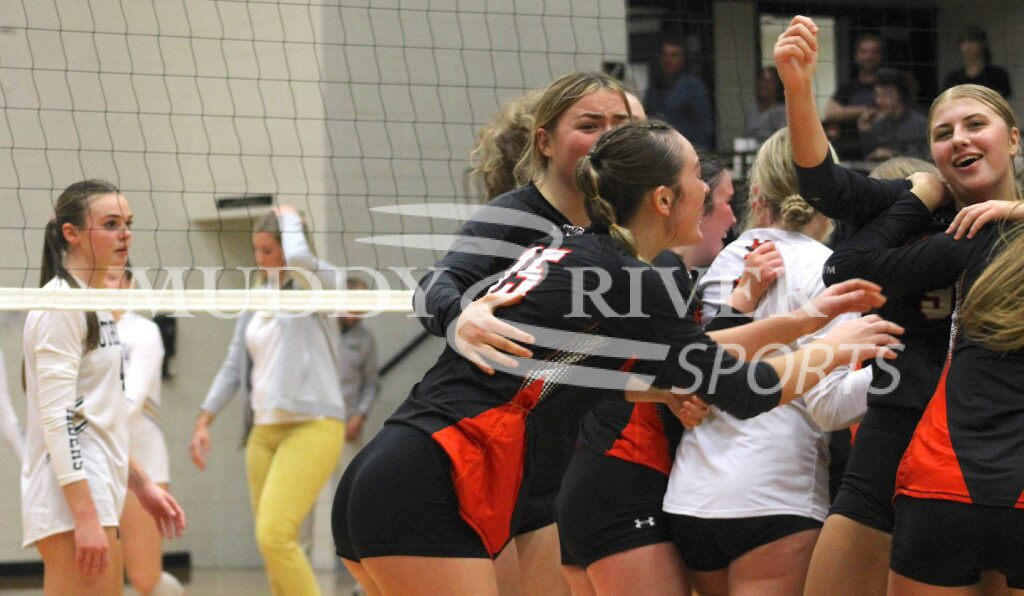 MACOMB, Ill. — Senior Delaney Beard had a difficult time comprehending what had happened.
Quincy Notre Dame had been dominant this season, losing just 14 sets while winning 32 out of 36 matches and earning the No. 1 seed in the Class 2A girls volleyball regional. The Raiders only needed to beat fifth-seeded Macomb, which they defeated in two sets earlier this month, to secure an eighth consecutive regional championship.
Watching her team struggle in all aspects of the game in a 25-18, 25-14 loss to the Bombers in the Hangar on Thursday night left Beard almost speechless.
"We just didn't show up tonight," she said. "We gave up on ourselves. I wish I could change it. We prepared all year for that game, and at the end of the day, we just didn't show up to play."
Macomb (27-9) advances to play No. 2 seed Pleasant Plains in the Class 2A sectional semifinals at 6 p.m. Monday at Pleasant Plains. Illini West (33-4), the No. 2 seed on the other side of the sectional bracket, will play at 7 p.m. Monday against No. 4 seed Petersburg PORTA, which upset No. 1 seed Williamsville on Thursday.
How dominant was Macomb?
The Raiders held the lead for just three points — at 5-4, 6-4 and 6-5, all in the first set. Notre Dame's last tie in the first set was 8-8. The only tie score in the second set was 1-1.
Kathryn Lukkarinen led the Bombers with eight kills. Jacque Adair had five kills, and Madeline McClure had four more.
The victory was particularly sweet for Macomb coach Briana Rexroat, whose last two teams both won 33 games but lost to Notre Dame in the sectional final each time.
"This means the world to me," she said. "QND is a great team to play. Both of us deserve the regional title. They're always great, and the games are competitive games. To finally take them in the postseason on our home court means the world for the girls."
QND got as close as 19-17 in the first set on a kill by freshman Sierra Thomas and a block by Eva Breckenkamp. However, a kill from the middle by McClure started a 6-1 run to close out the first set.
"I'm going to be honest. I really did have faith in us, even after we lost that first set," Beard said.
However, Notre Dame's struggles continued at the start of the second set. A block by Breckenkamp and a kill by Emma Hoing kept the Raiders close early as they trailed 3-2. Macomb then took an 11-3 lead by scoring eight of the next nine points, with Notre Dame committing five hitting errors and one net violation during the run.
The point differential in the second set was the second-worst suffered by the Raiders this season.
"(Macomb is) a good team, but I don't think they did anything to us," Beard said. "We did it all to ourselves. I mean, we couldn't keep our serves in, and we couldn't put a ball down. Everyone just gave up on each other."
The numbers back up Beard's beliefs. The Raiders had 14 hitting errors and were called for four net violations. Notre Dame often overwhelms teams with its serving, averaging nearly eight aces per match. However, the Raiders had just three aces and committed four serving errors.
QND mistakes led to 22 of Macomb's 50 points.
"Before the game, we were going over their scouting report and very confident," Raiders coach Courtney Kvitle said. "I thought we had a good warmup, and everything was going our way. I felt like these girls were ready to play. Then we came out and just didn't follow the scouting report."
Meanwhile, Macomb has won 10 of its last 12 matches.
"This is our seventh game in a week, and we've been playing some of our best volleyball," Rexroat said. "Even last night I thought, 'I feel good. I feel really good about this.' The girls are in a good headspace right now. We're just excited to get out there and see what we've got."
Miss Clipping Out Stories to Save for Later?
Click the Purchase Story button below to order a print of this story. We will print it for you on matte photo paper to keep forever.