SuperFan Shootout: Talton's field goal gives Panthers final edge in epic state-ranked showdown with Eagles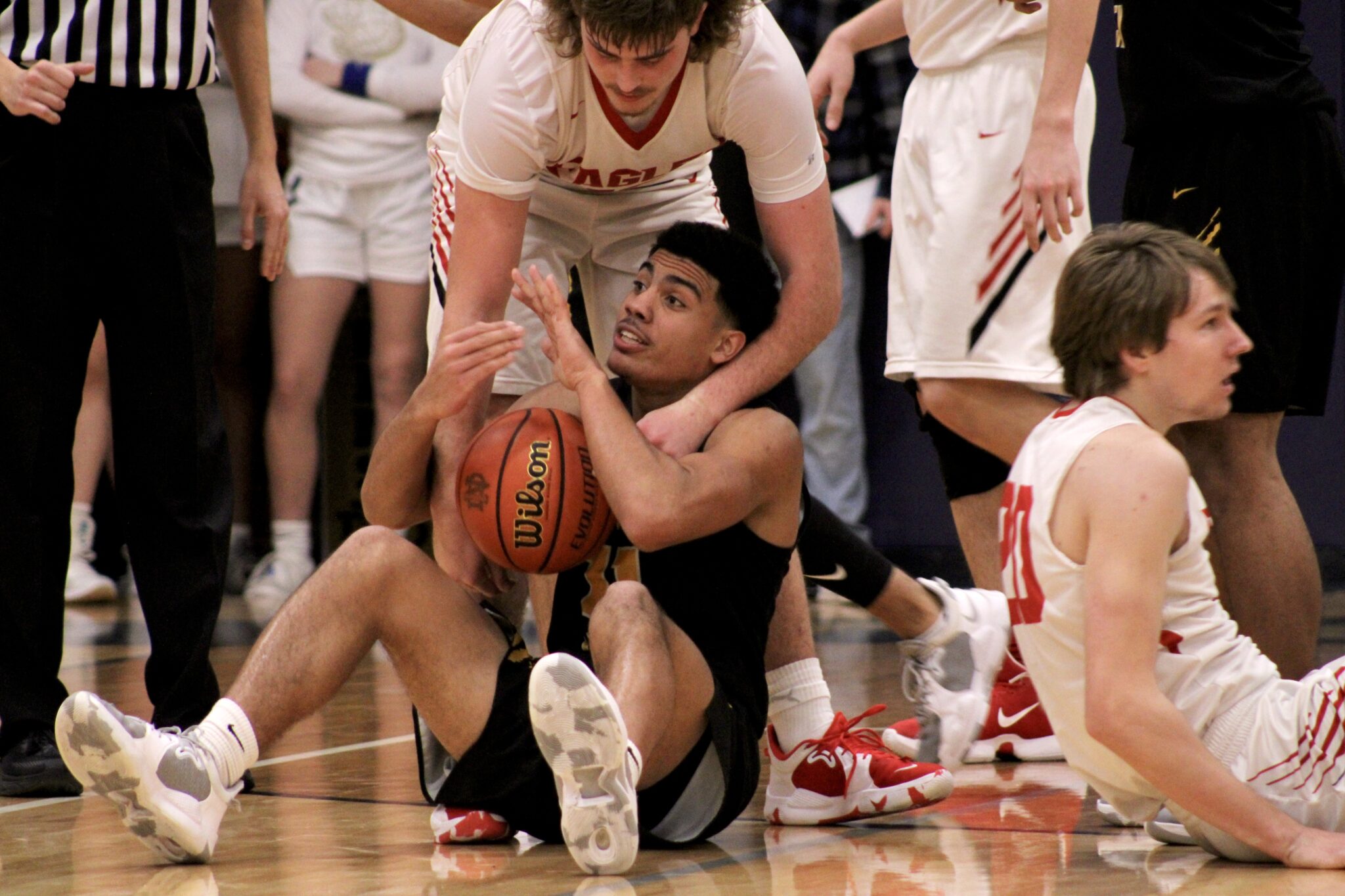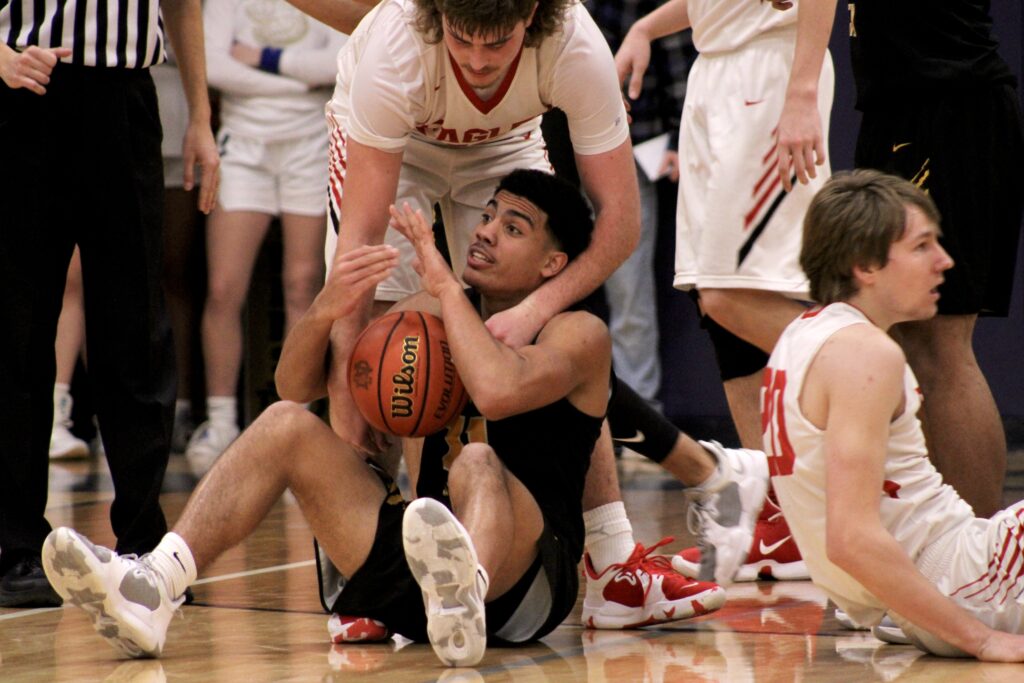 QUINCY — Tied up, off target, then true.
Joshua Talton smiled knowing the last one was the only one that mattered.
Stymied at the end of regulation when his drive to the basket resulted in a jump ball and foiled at the end of the first overtime when his elbow jumper caromed off the rim, the Monroe City all-state guard finally put a stamp on an epic cross-river showdown of state-ranked boys basketball teams when he scored with 15.2 seconds remaining in the second overtime Saturday night.
Liberty had a chance to respond, but Cannen Wolf's 3-pointer from the top of the key rattled off the rim and allowed Monroe City to take a 54-53 victory in the SuperFan Shootout at Quincy Notre Dame's The Pit back across the Mississippi River.
"That game was so much fun," said Talton, who scored 17 points, including nine in the overtimes. "Definitely playing at The Pit is always a good thing, and this kind of matchup made it so much better."
To see it play out with a series of emotional turns, intense one-on-one battles and opportunities for both teams to win with clutch shots heightened the experience.
"It means a lot to come over on the other side of the river and come out with a good 'W,'" said Monroe City senior forward Deion White, who had 13 points. "This just feels great."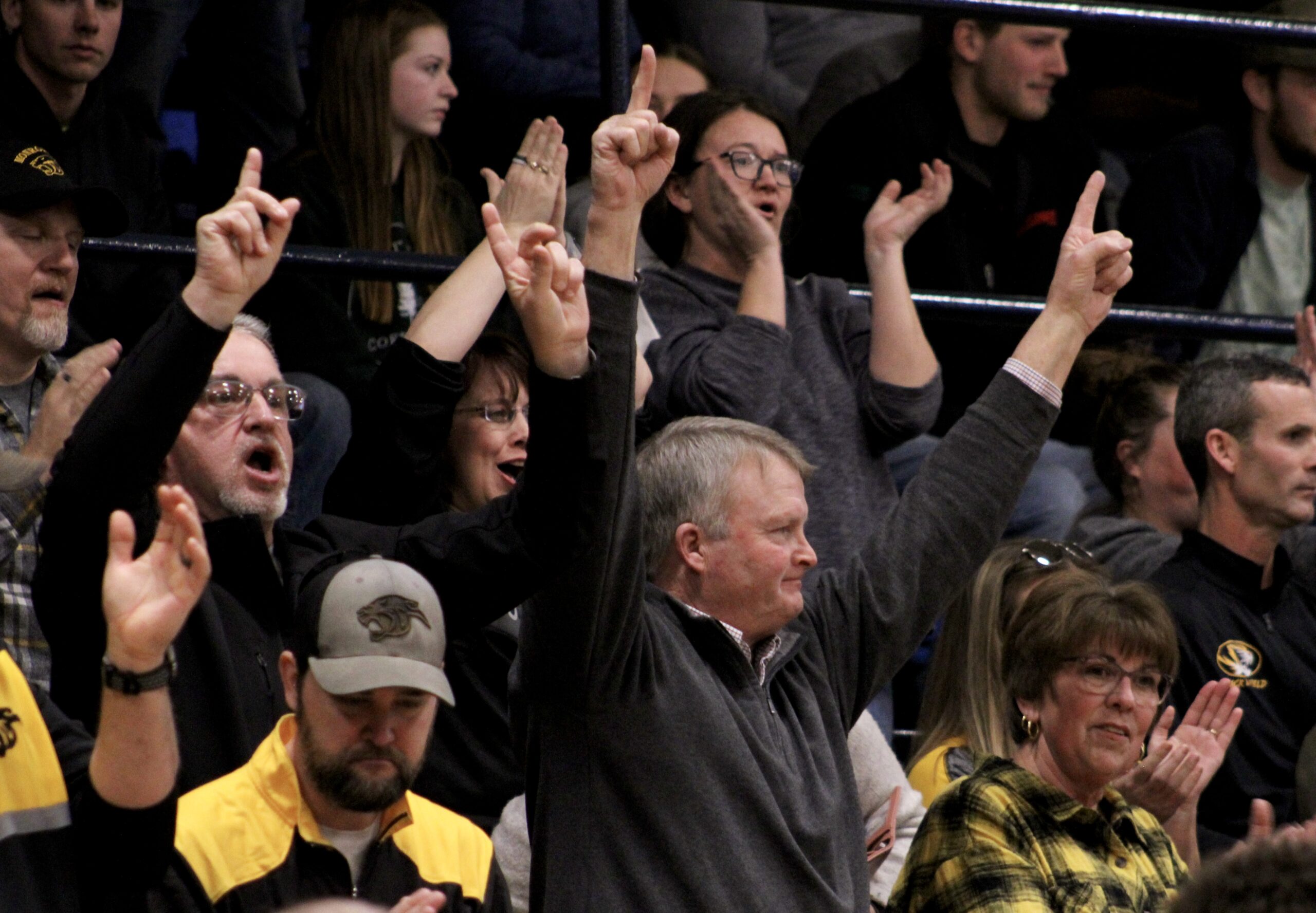 At so many different moments, the threat of disappointment existed.
Ahead by no more than seven points at any point in the third quarter, Monroe City, ranked No. 1 in Missouri Class 3, saw Liberty, ranked fourth in Illinois Class 1A, score six of the final eight points of the frame to get within three.
A Logan Robbins dunk two minutes into the fourth quarter made it a one-point game, and the Eagles (21-5) took their first lead at 35-34 with 4Z:56 to go on Wolf's 15-foot jumper. The teams traded the lead twice and were tied twice, the last coming at 40 after Wolf banked in a shot from the left baseline with 37 seconds to play.
"This could be another step along our process because it's one thing to be down to a team of maybe a lesser caliber of Monroe City," said Liberty coach Greg Altmix, who got 17 points from Breighton Klingele and 12 points from Devin Klauser.
"But when you're down to a team like Monroe City and you're able to fight, scrap and claw your way back into that game and give yourself a chance, that's a tribute to the poise and character of this team."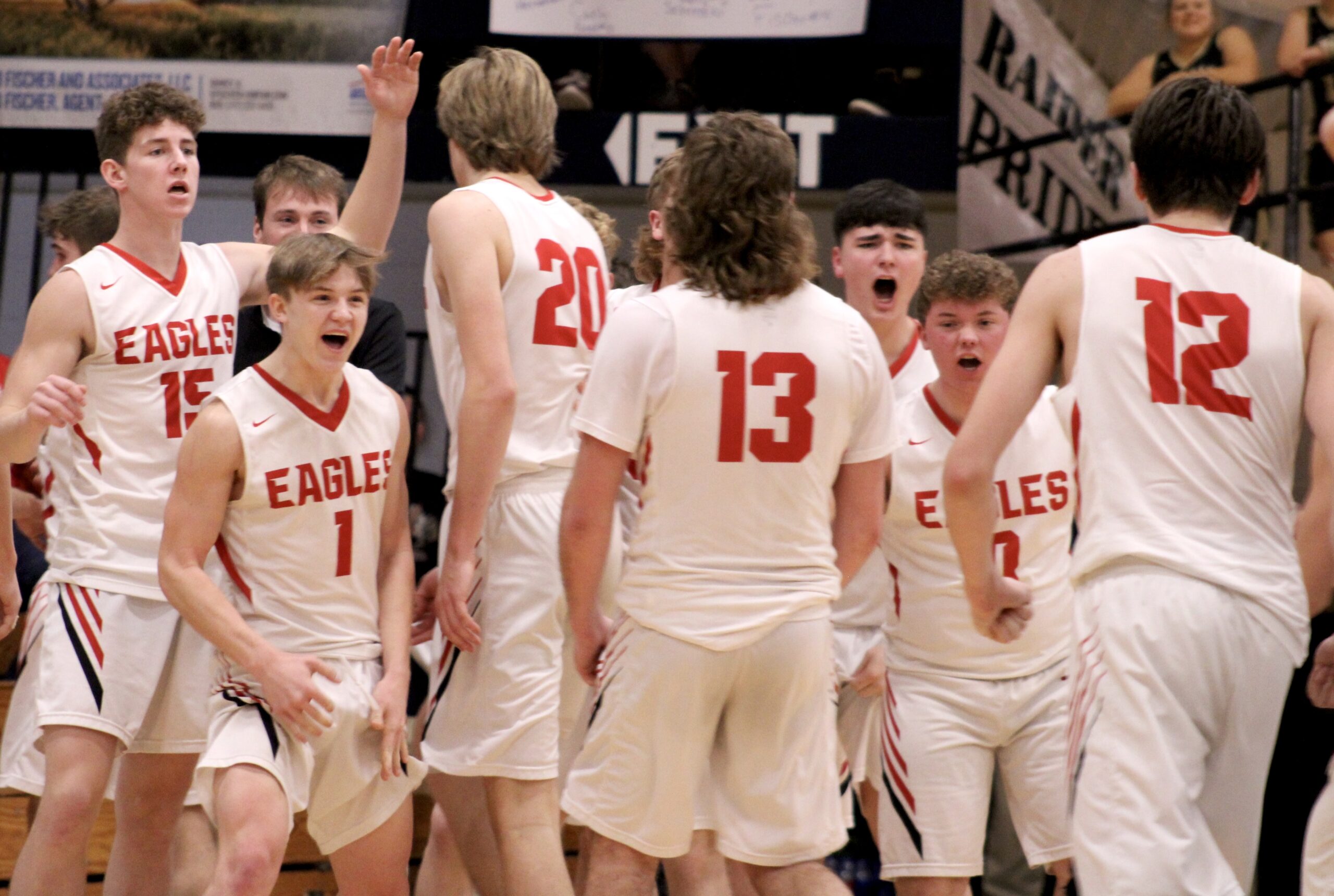 The Panthers (15-4) called timeout with 24.3 seconds remaining and set up a play to get the ball into Talton's hands. He drove from the left wing and tried to split Robbins and Klauser, but Klauser was able to get his left hand on the ball and force a jump ball call with 1.8 seconds remaining.
Monroe City's bench thought a foul had been called, only to be dismayed by the tie-up.
"You've got to play on," Monroe City coach Brock Edris said. "Things aren't always going to go your way, so you have to play through it."
In the first overtime, Talton scored the Panthers' first six points, but it was a putback by White with 43 seconds remaining that put Monroe City up 48-45. Wolf answered, drilling a 3-pointer from the top of the key to the game with 33 seconds to play.
Again, the Panthers went to Talton on the final possession, but his elbow jumper hit the rim and dropped into the hands of Klingele as the game rolled into a second extra session.
Back-to-back baskets by Robbins and Klauser in the post gave the Eagles a four-point lead, but Josiah Talton — Joshua's twin brother — buried a 3-pointer with 2:07 to go. A free throw by Joshua Talton tied the game with 1:50 to play, and a split of two free throws by Robbins with 47 seconds remaining gave Liberty the 53-52 advantage.
That set up Talton yet again.
Off an inbounds pass following a Monroe City timeout with 19.8 seconds remaining, Talton beat Robbins to the right, drove hard into a triangle of defenders and banked in the left-handed shot for the 54-53 lead.
"He was forcing me to the middle, so I knew I could get to the hoop," Talton said. "They did a very good job contesting it, but I got back to my left side and was able to finish."
The Panthers were prepared for such a scenario.
"The way we practice gave us the edge," Monroe City guard Blake Hays said. "Coach is always telling us to practice the way we want to play. Just yesterday, we were practicing situations like that. We put a certain amount of time up (on the scoreboard) and we were down by a couple and we'd run certain plays. So it was pretty much showing us to stay poised under pressure.
"I think that's what got us the win."
Liberty still had a chance. The Eagles rushed the ball into the frontcourt and took a timeout with 7.5 seconds to play. Off the inbounds play, they threw the ball to the right side of the floor and back to Wolf coming off a screen at the top of the key.
His 3-point attempt hit the right side of the rim and caromed out.
"I thought it was good," Altmix said. "I'm not going to say what the play was designed to do, but that was our first option. We had a second and third option in case that wasn't there, but he came off and was open. He took the shot and it looked like it was going in.
"I told our guys how many college games do you see, how many pro games do you see where you've got a couple seconds on the clock and the team comes and you say, 'Coach called a timeout and that's what you got?' Everybody did the right thing and we gave ourselves a chance to win. That's all we can ever ask."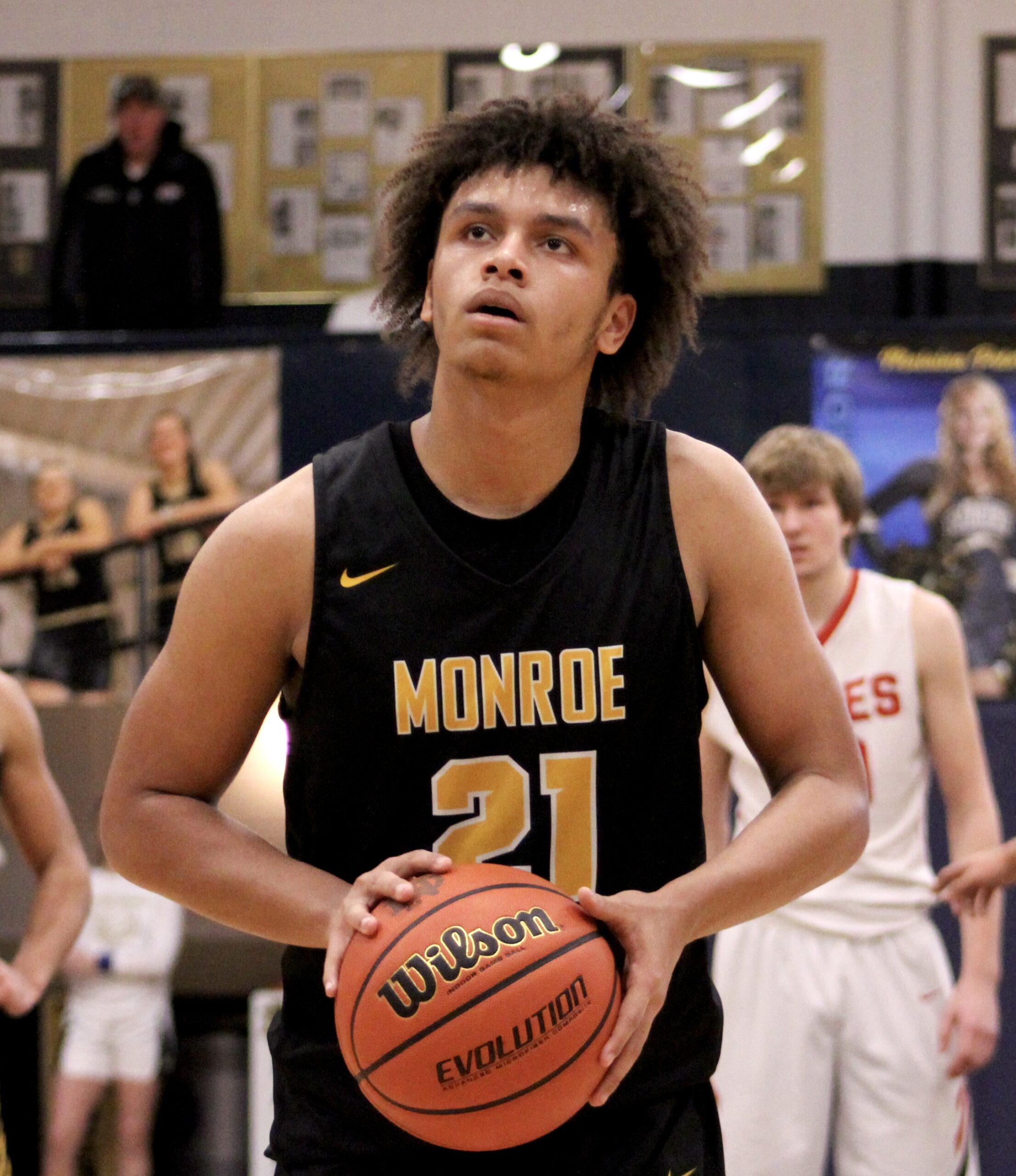 Miss Clipping Out Stories to Save for Later?
Click the Purchase Story button below to order a print of this story. We will print it for you on matte photo paper to keep forever.