Schuckman among IHSA Distinguished Media Service Award winners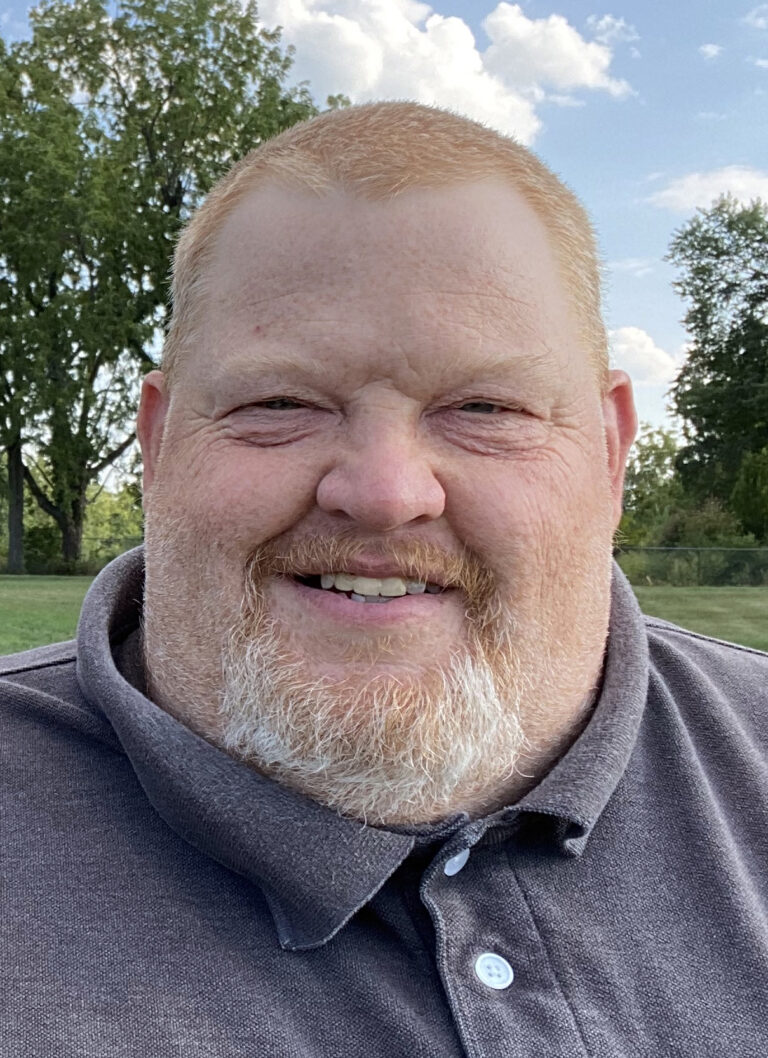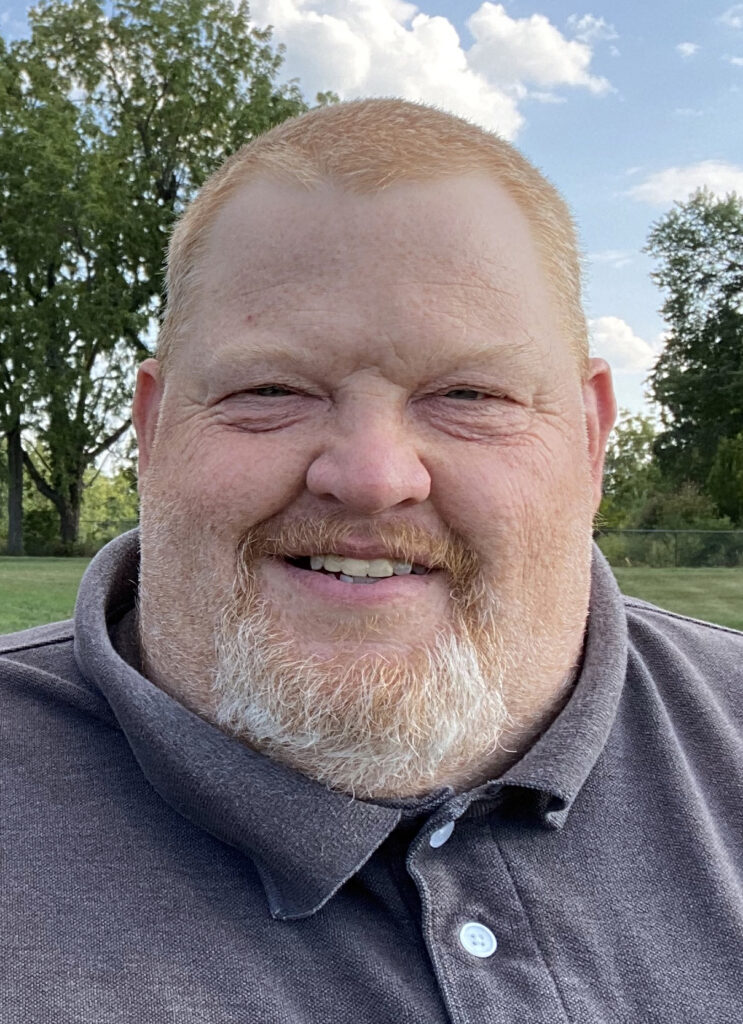 The Illinois High School Association (IHSA) is proud to announce its ninth class of recipients of the IHSA Distinguished Media Service Award. The 2023-24 honorees include a Chicago TV legend, a Northern Illinois radio mainstay, and a pair of longstanding writers who have made their respective marks on opposite sides of the state.
Matt Schuckman, sports editor for Muddy River Sports is one of the award winners.
Schuckman has been one of the leading sports voices in West Central Illinois and Northeast Missouri since 1999, when he came to work at his hometown newspaper, The Quincy Herald-Whig. He then went on to become the first sports editor for Muddy River Sports, an online local sports coverage platform.
"Along with colorful and award-winning writing, Matt has also endeared himself to the local schools in our coverage area by just being there for them," said Muddy River News and Sports Publisher J. Robert Gough. "As much as he excels in covering the victories, it is his compassion and empathy in looking at the tougher side of the student-athletes lives that has earned him their trust and respect."
Schuckman has embraced the digital age with podcasts and his beloved "Schuck on a Truck" video features, which have kids and coaches just sitting in his truck and shooting the bull.
The other 2023-24 honorees include Kenny McReynolds, Steve Raymondn and Brian Reusch. McReynolds is a Chicagoland broadcast staple who has won five Emmys in his career, while Reusch has broadcast games on WCCI radio in Savanna for over 30 years. Raymond arrived in the Effingham area in 1999, where he continues to cover high school sports as the owner and publisher of the Effingham & Teutopolis News Report.
The IHSA Distinguished Media Service Award was created to recognize media members who have covered high school sports and activities in Illinois for a significant period of time, while maintaining perspective on the amateur events they report on.
"Congratulations to each of these gentlemen on this deserving honor," said IHSA Executive Director Craig Anderson. "Their contributions to high school sports in Illinois, and to their communities, is immeasurable. We know they are beloved figures within the areas and communities they provide coverage and look forward to having a special moment to honor each during the 2023-24 school year."
IHSA member schools submit nominations for the award, with McReynolds being nominated by Simeon Academy and Proviso East High School. Raymond was recognized by Teutopolis High School, while Reusch and Schuckman were tabbed by Erie High School and Quincy Notre Dame High School, respectively.
The IHSA's media advisory committee, and a veteran committee of retired media members voted on the nominees. Those who received the required percentage of votes were named honorees with a limit of one winner per IHSA Board Division. Each winner will be honored at a high school event of their choosing during the 2023-24 school year.
"A vital element of this award is the recognition within the community," said IHSA Assistant Executive Director Matt Troha. "We look forward to seeing this year's winners being recognized in front of the students, coaches, and communities they have impacted with their exceptional work."
A bio on each of the honorees is below:
MATT SCHUCKMAN, MUDDY RIVER SPORTS
Matt Schuckman got his first byline in the newspaper as a high school student at Quincy High School, setting the stage for both the career and community he would cover sports in for nearly 30 years and counting. In addition to working part-time for the Quincy Herald-Whig in high school, he was also the editor of the QHS student newspaper, Q-Review, and was involved in Student Council, Beta Club, National Honor Society. He matriculated to the University of Missouri-Columbia to study Journalism and remained in Columbia after graduating when he landed his first job at the Daily Tribune.
"I grew up reading the newspaper on a daily basis and knew my freshman year of high school what I wanted to do for a career," said Schuckman. "I played football, baseball, basketball, etc., growing up and always loved sports. Former Quincy Herald-Whig sports editor Don Crim hired me as a part-time sports clerk in August 1989 and was influential in guiding me to the University of Missouri."
Schuckman followed his time at the Daily Tribune with a stint at Inside Mizzou Sports, before returning to his roots at the Quincy Herald-Whig, where he would serve as a sportswriter from 1999 to 2021. When his tenure at the Whig came to a conclusion, he wasted no time, as he pivoted to the regional online, Muddy River Sports, where he serves as an editor and writer. When asked to name the top athletes, teams, or games he covered, he responded: "There are too many to name. Covering the Quincy High School boys basketball program for a quarter-century and being trusted to write a book about the history of the program is incredibly special to me. Being able to tell the story of the 2023 Quincy Notre Dame baseball team's historic season and all it entailed tops the list."
Schuckman is the author of "Stand Up and Cheer: A Century of Blue Devils Basketball" and has won awards for his writing from the Illinois Press Association, the Illinois Associated Press Media Editors, the Missouri Press Association, and the Associated Press Sports Editors during his career. He is a member of the Quincy Blue Devil Sports and Illinois Basketball Coaches Association Halls of Fame.
He cites his wife Michelle and his parents, Jerry and Kathleen, for supporting his dream of being a sportswriter, while also identifying the significant impact former Quincy Herald-Whig sports editor Don Crim had on his career.
Schuckman will be presented his award on Saturday, December 16 at Notre Dame High School in Quincy prior to tip-off of the varsity boys basketball game vs. Quincy High School at approximately 6:45 p.m.
KENNY MCREYNOLDS
Kenny McReynolds has been making an impact on sports in Chicago for over 40 years. He was a Track & Field All-American at Holy Name Cathedral High School (which closed in 1994), where he also played basketball and baseball. An injury ended his Olympic track aspirations, causing him to set his sites on a media career. "I have loved sports my entire life I've always wanted to be involved in sports," said McReynolds. "After injuring my knee I knew I couldn't play anymore. The next best thing was to cover sports."
After attending Columbia College and DePaul University (where he would later coach basketball on the staff of famed Blue Demon coach Ray Meyer), McReynolds got his start in radio at WVON and WBMX. He then broke into television at FOX 32, leading him to become the Sports Director at WCIU in 1992, a position he continues to hold today. A five-time Midwest Television Emmy winner, the current Sports Director at Wiegel Broadcasting has hosted over 1,200 episodes of the talk show CPS Sports Edition and was honored by the City of Chicago in 2023 for his 2,500 high school sporting event broadcast.
McReynolds has witnessed countless star players and championship teams up close during his career, but says the IHSA boy basketball state champion Simeon teams led by Derrick Rose and Jabari Parker, respectively, will always stand out above the rest. His amazing career also includes working as a scout for three NBA franchises. McReynolds is a member of multiple Halls of Fame, including the Chicagoland Sports, Illinois Basketball Coaches Association, and Chicago Public League Basketball Coaches Association.
McReynolds credits his success to the support he has received from his mother Shirley and Aunt Barbara Allen, as well as colleagues Jim Blaney, Mark Krueger, Fred Weintraub, and Steve Farber.
"It's hard to put into words what this award means to me," said McReynolds. "I am humbled and honored to receive such a prestigious award for doing something I love."
Award Presentation: 2024 Chicago Public Schools Boys Basketball Championship (date, time and location TBA).
STEVE RAYMOND
Steve Raymond has been around the newspaper business since he was six years old and has covered prep sports for more than 25 of the nearly 50 years he has spent in the business. He grew up just south of Decatur and attended Assumption High School (which since has consolidated into Central A&M), where he played on the basketball and baseball teams. After a stint at Taylor University, Raymond returned home to work for his father's newspaper, The Golden Prairie News, where a spark for covering sports was lit within him.
"Sports has always been a major part of my life," said Raymond. "I told dad I'd like to cover some games and he was all for it. I didn't have any formal training, but I knew sports. Those were the first sports stories I wrote, and I knew right then that's what I wanted to do."
Raymond spent 10 years at the Canton Daily Ledger, starting as the Sports Editor before rising to General Manager. He then spent three years as the Publisher of The Herald Tribune in Batesville, Indiana, before returning to Illinois to become the Publisher of the The Daily Mail in Olney. After eight years in Olney, he went to work for the Effingham Daily News, where he was an advertising manager and publisher for 11 years. In 2012, he started his own newspaper, The Effingham & Teutopolis News Report, where he continues to cover sports for Effingham High School, St. Anthony High School, and Teutopolis High School.
Raymond says he will always remember St. Anthony's 2017 IHSA Class 1A Boys Basketball State Championship team, as it was the first team state champion he covered and their run included a monumental semifinal upset of Hope Academy. HE also fondly recalls the 2014 Teutopolis softball team that finished second in the state and the 2018 Effingham football team that nearly upset eventual state runner-up Bishop McNamara. Raymond expressed admiration for former VIT High School basketball coach Trevor Toland and current Teutopolis baseball coach Justin Fleener, citing both as examples of coaches who are great role models for their players.
Raymond has been supported throughout his career by his wife Ruth, daughter Kelly, and son Clay. He also cites colleagues Dennis DeRossett and Jeff Jeffus for their impact on him, saying "I learned more about writing and managing a newspaper from these two men than anyone I've work with or worked for."
Raymond reflected on the award saying: "To receive an award like this is always meaningful. I guess the thing that means the most is that someone thinks what I do and how I do it is worthy of recognition. Just know I love what I do and I hope to continue doing it for quite some time."
Award Presentation: Tuesday, January 9 at Teutopolis High School home boys basketball game. Presentation time TBA.
BRIAN REUSCH
Brian Reusch delved into sports broadcasting as a teenager and has remained there ever since. As a student at Savanna High School, he participated in scholastic bowl and served as the PA announcer for the school football and basketball teams, forecasting a career of 30+ years behind the mic. After high school, Reusch attended Highland Community College and then Northern Illinois University, before landing a job at WCCI Radio in Savanna in 1993.
Now the station manager, Brian continues to work at WCCI where he has broadcast thousands of high school football, basketball, volleyball, baseball, softball, and wrestling events through the years. Reusch has also hosted a weekly high school sports coaches show since 2014, and under his leadership, WCCI remains the lone radio station in the state that broadcasts live from the IHSA Individual Wrestling State Finals.
"I've always had a passion for sports, and realized broadcasting was my best route for staying involved in the games and supporting area youngsters," said Reusch. "Plus, most of the time, you get the best seat in the house!"
Reusch fondly recalls having a great seat to cover some of the area's most memorable teams, including the 2002-03 Mt. Carroll boys basketball team, the 2018-19 and 2019-20 Eastland girls basketball teams, and the Scales Mound boys basketball teams in 2021-22 and 2022-23. He was also on the call for a pair of IHSA football state championship victories by area teams, namely Galena in 1997 and Eastland-Pearl City Coop in 2014.
Reusch is an avid University of Wisconsin football and Chicago Bears fan, and was featured on the 2017 ESPN show "We The Fans", which chronicled the lives and fandom of several Bears season ticket holders. He cites Beaver Miller, Mark Schoening, and the late Richard Dasenbrock as all having a significant impact on his broadcasting career.
Reusch summed up the IHSA award saying: "It means the world to mean, as it indicates that I have made an impact on the lives of others, especially the young people whose events I have covered over the years. I am both honored and humbled."
Award Presentation: Saturday, December 9 during pre-game of Scales Mound High School home boys basketball game at approximately 3:00 PM.
Miss Clipping Out Stories to Save for Later?
Click the Purchase Story button below to order a print of this story. We will print it for you on matte photo paper to keep forever.