Raiders punch Illini West in mouth in first quarter, cruise to easy victory; Pleasant Plains awaits in regional title game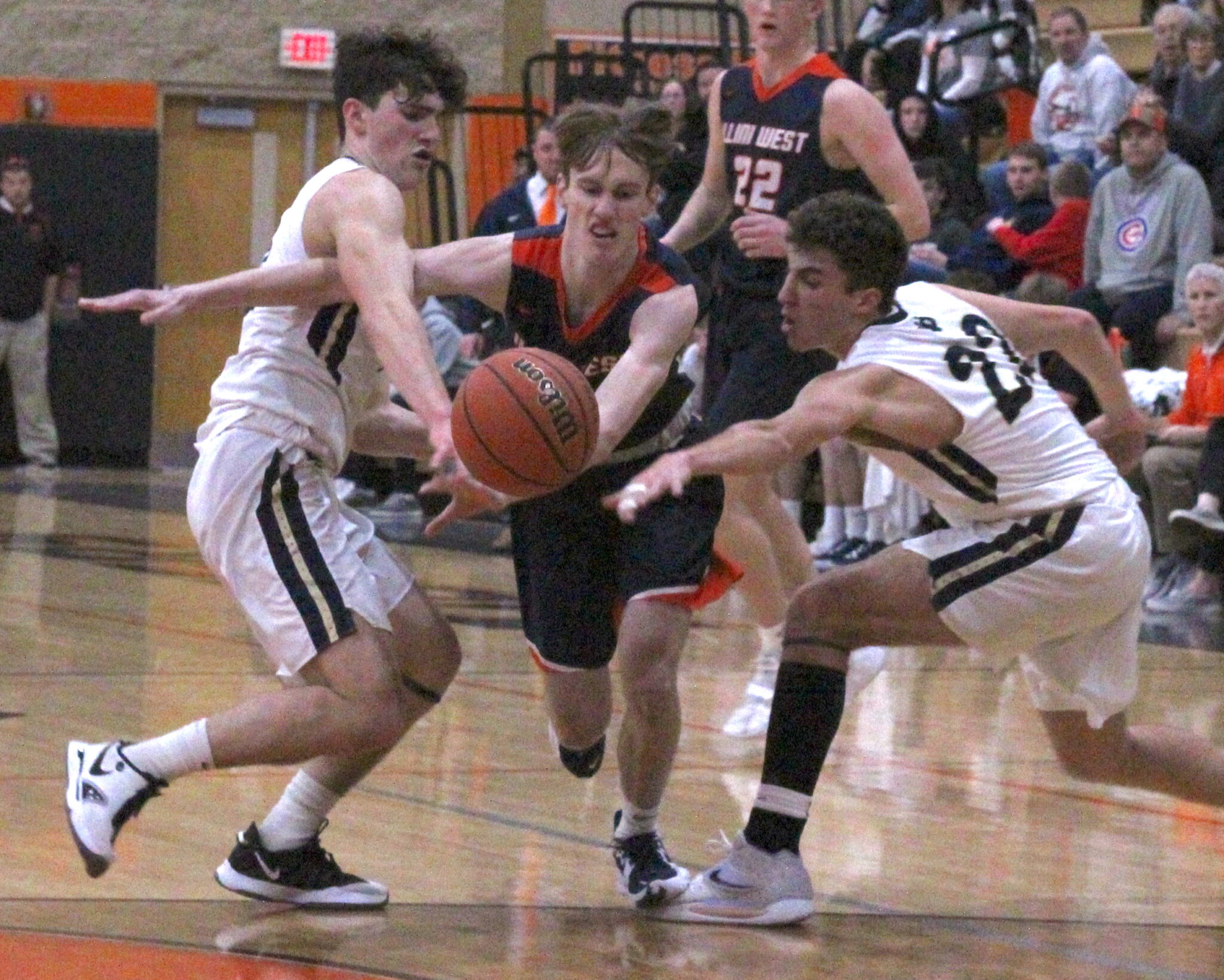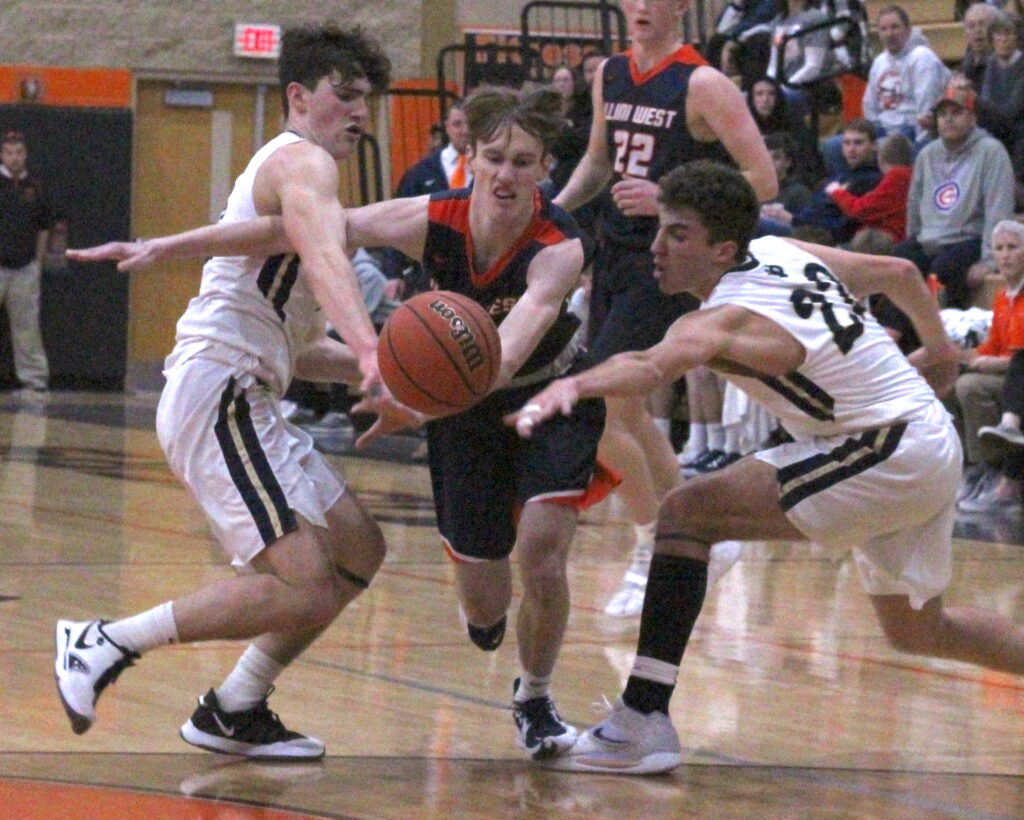 BEARDSTOWN, Ill. — The rules of high school basketball call for a game to be played for 32 minutes, but the Quincy Notre Dame basketball team needed less than five Wednesday night.
The Raiders dominated their Class 2A regional semifinal matchup with Illini West, scoring the game's first 12 points and leading 30-10 at halftime on their way to a 57-37 victory. QND (19-11) advances to Friday night's regional championship game against Pleasant Plains.
The Chargers missed seven shots and turned the ball over four times in their 11 possessions.
"Our defense came out and just kick-started us," Raiders coach Kevin Meyer said. "One of the first things (Illini West coach) Justin (Ellison) said as he walked out was, 'Your defense was amazing.' Then we made some shots. Yeah, the first quarter was really good."
Jake Wallingford's baseline drive led to a three-point play for the game's first basket. After he scored again on a post up, Wallingford then caught the ball on a post pass and kicked it out to Alex Connoyer for a 3-pointer.
Connoyer's layup at the 3:23 mark made the score 12-0 and forced an Illini West timeout.
"It was really fun," Connoyer said. "We've been talking all year about how we need to start fast. Coach Meyer said in pregame that this is the time to start doing it, and we finally did it. We were all having fun together."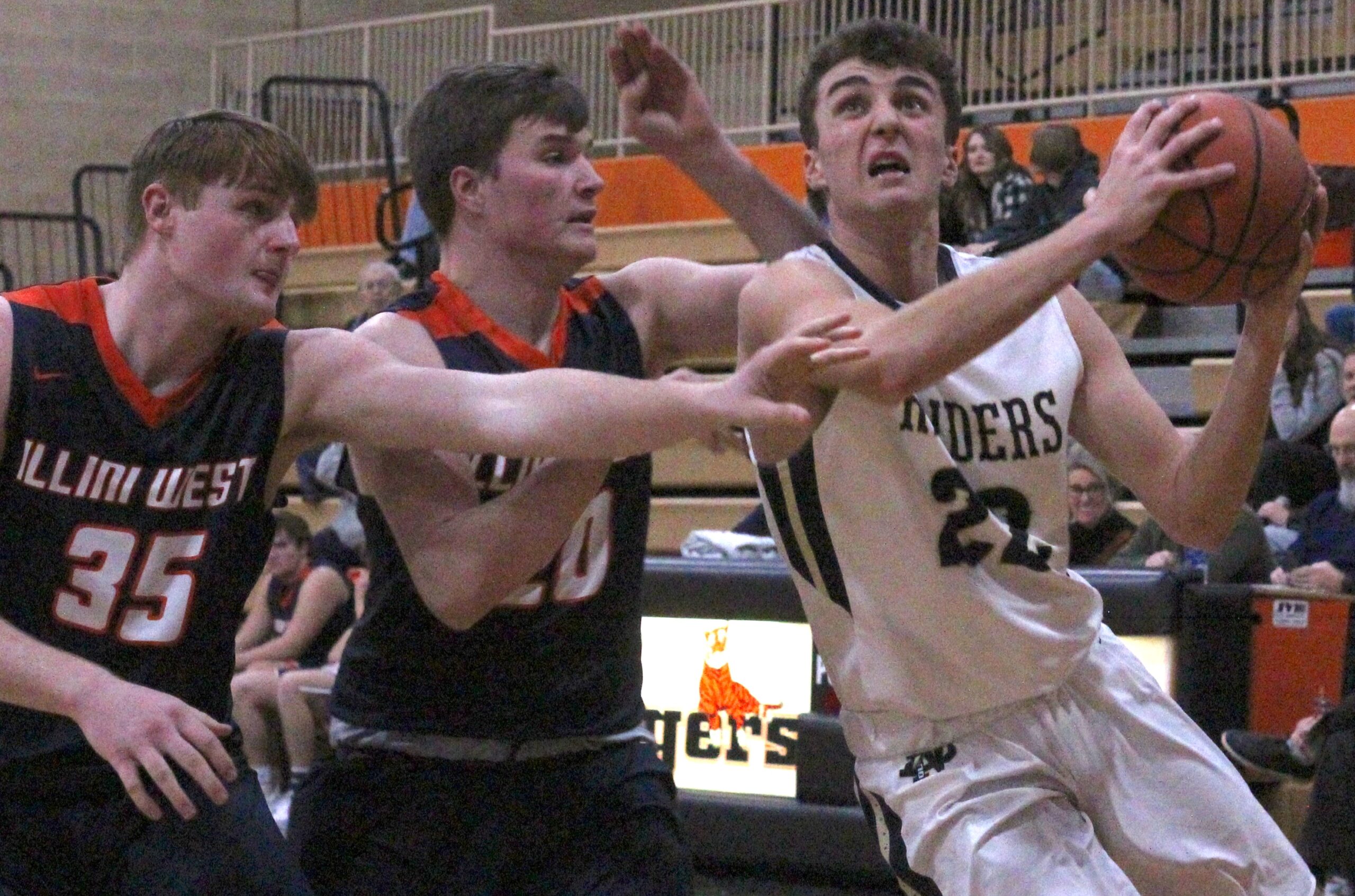 "I'm not going to lie. They looked down, kind of defeated," Ellison said about the timeout. "I kept reminding them that we were down by 20 to Macomb this year and got as close as four.
"The difference tonight was QND was guarding way harder and tighter and tougher out on the perimeter this time than they did the last time (a 57-45 victory for the Raiders on Jan. 26 in Carthage). We were kind of able to get into our offenses the first time. Tonight, we didn't. We were trying to run our plays from half court. We dug ourselves such a hole in the way they played defense. There was just there was no way we were going to claw back into it."
The Raiders made 12 of 20 shots in the first half, while the Chargers made only four of 20 shots. Illini West got within 18 points early in the third quarter, then missed its next eight shots and never threatened in the second half.
Max Richardson, who averages 13 points per game for Illini West, was shut out. Nolan Deitrich, who averages 14 points per game, made one basket — a 3-pointer in the second quarter.
"I thought Wally rose to the challenge against Richardson. He was a beast, and Braden (Sheffield) did a great job on Deitrich," Meyer said.
"I knew (Richardson) dropped 28 against Beardstown (in the regional opener), so I knew it was gonna be a tough matchup," Wallingford said. "We came out with a defensive mindset and stuck to it the whole game."
Richardson had announced earlier this season he would play at Lincoln Christian University next season, but Ellison said he learned on Wednesday that LCU is cancelling its basketball program.
"Now he feels like he's back at square one and doesn't know what he's gonna do next year," Ellison said. "We talked all day about not letting that affect tonight, but it's hard not to."
A 68-58 loss eight days ago to West Hancock, which made 13 3-pointers, could have adversely affected QND at the end of the regular season. instead, the Raiders have won their last three games by an average of 28 points while allowing an average of 35 points.
"The next practice (after the West Hancock game), we came in and had a talk," said Wallingford, who finished with 18 points. "Close the postseason, we've got to get ready because we can't be laying an egg like that. We worked on defense, because they hit those 13 threes. It has paid off. We've been working on in it practice."
"Most people thought we were going to be down from that," said Connoyer, who added 13 points. "I feel like the opposite. I feel like that smacked us in the face and told us that we need to wake up and start playing the way we can."
"(The West Hancock game) was a wake-up call," Meyer said. "It let us know how fleeting this postseason can be. If you don't show up, someone can knock you off.
"We had the guys listen to a couple of podcasts from some of our friends who said, 'Could (the West Hancock loss) be debilitating? Could it be a loss that you can't bounce back from?' It was a good challenge for the guys. Nice motivation."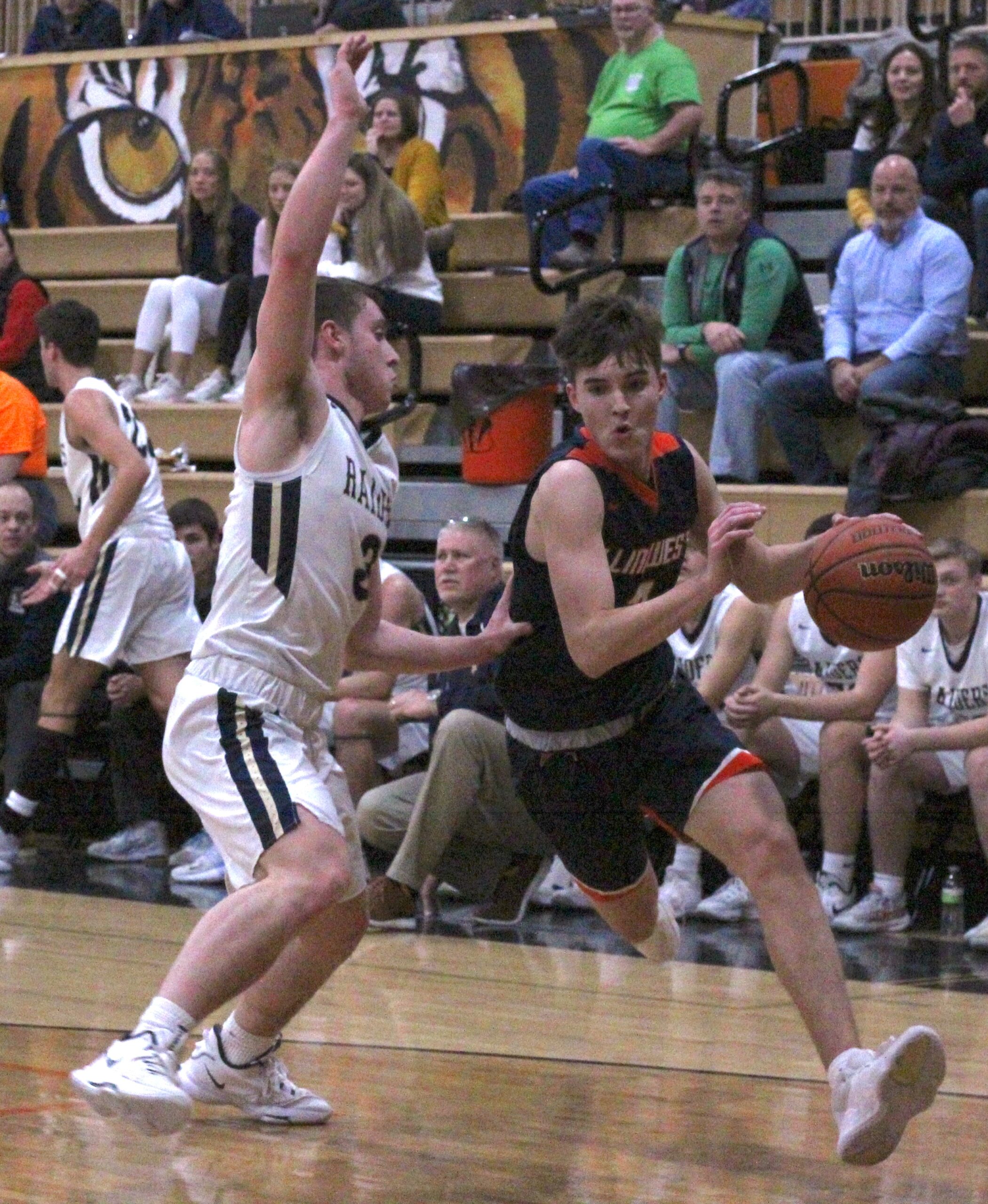 Miss Clipping Out Stories to Save for Later?
Click the Purchase Story button below to order a print of this story. We will print it for you on matte photo paper to keep forever.