Quincy Shootout: Kramer adds to family legacy in Blue Devil Gym by taking down Blue Devils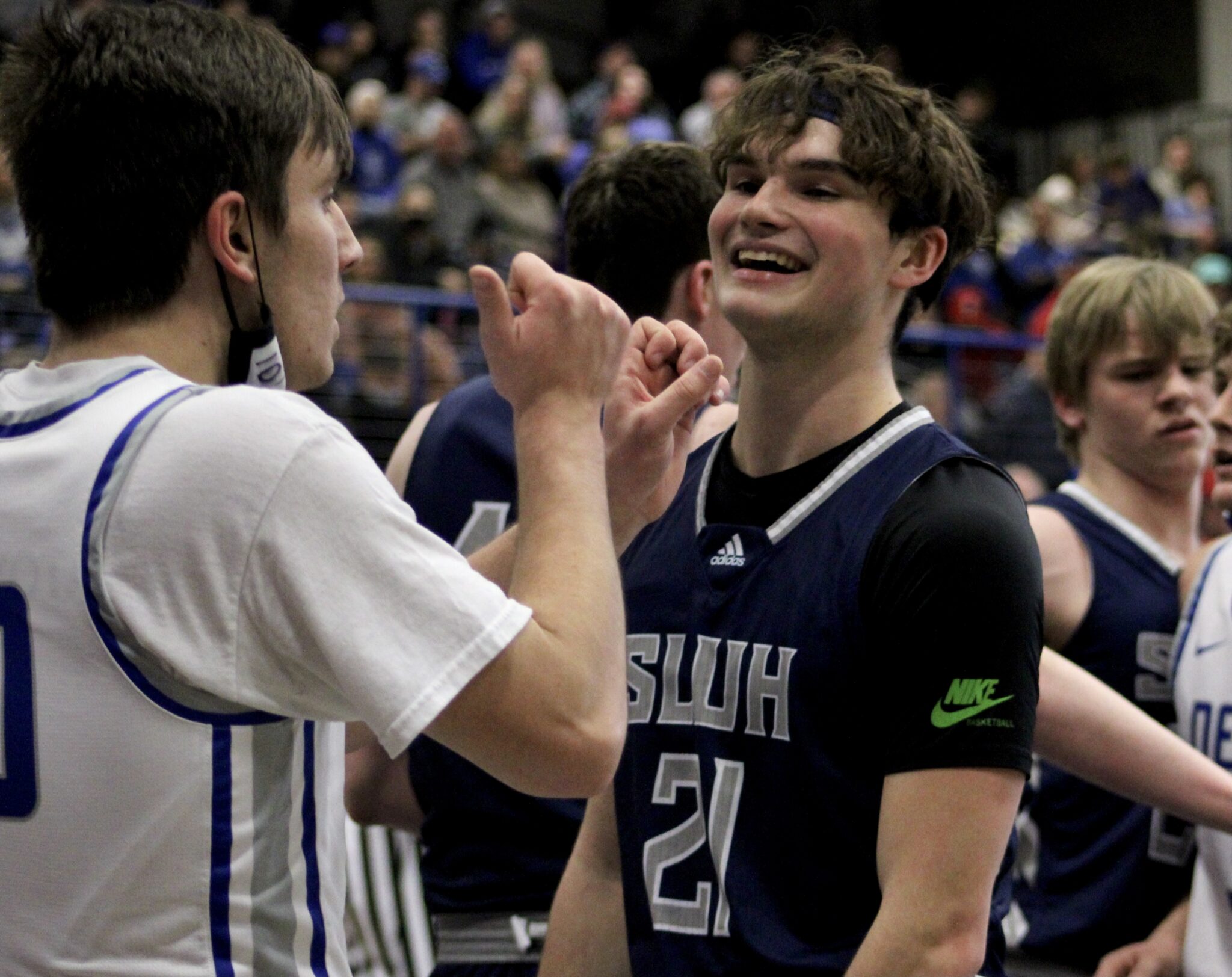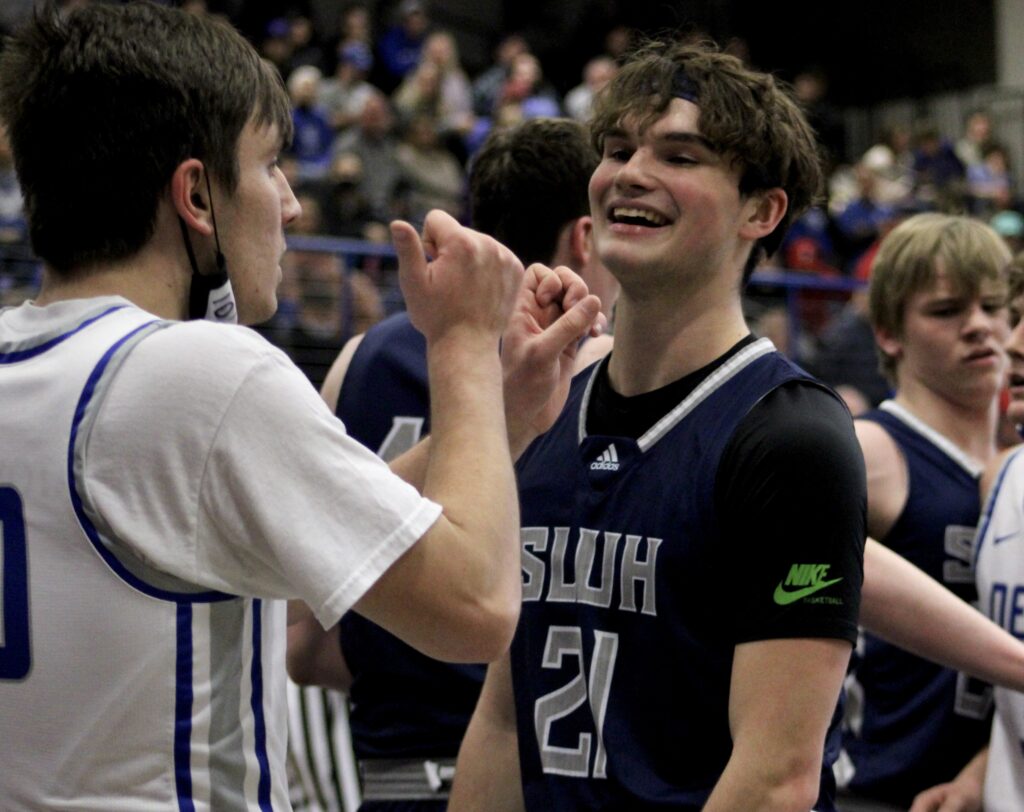 QUINCY — The son of a Blue Devil legend did all he could to keep a current Quincy High School boys basketball standout carving his own legacy from adding a Quincy Shootout victory to his resume.
By doing so, Nick Kramer made the trip down memory lane unforgettable.
Kramer, the St. Louis University High senior guard, battled for the offensive rebound of a missed free throw with 35.7 seconds remaining in regulation Saturday night and instinctively threw it off Quincy's Jeremiah Talton and out of bounds to save the possession.
Kramer then proceeded to knock down four consecutive free throws to seal a 49-40 victory over the Blue Devils in Saturday night's marquee game of the fourth Quincy Shootout at Blue Devil Gym.
"Oh, it was awesome," said Kramer, whose father, Jack Kramer, is the second-leading scorer in QHS history with 1,878 points and a 1986 QHS graduate. "The atmosphere was crazy, but it was almost too much. I had to keep my teammates in it, keep my teammates ready.
"We started off hot. We made a couple of threes and got into it. We kept the lead all the way through, and we just kept playing hard."
The Jr. Billikens kept fending off the Blue Devils, too.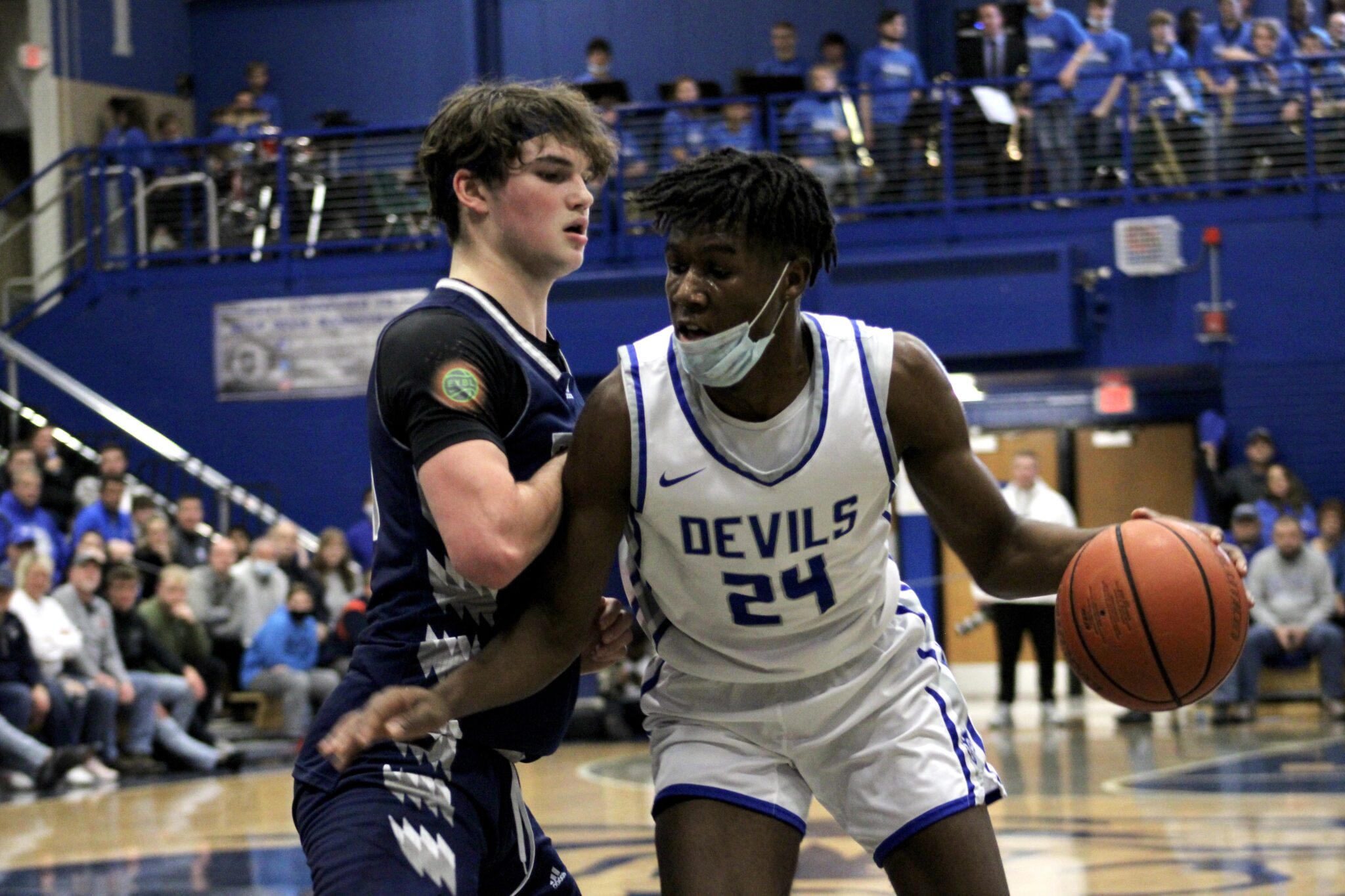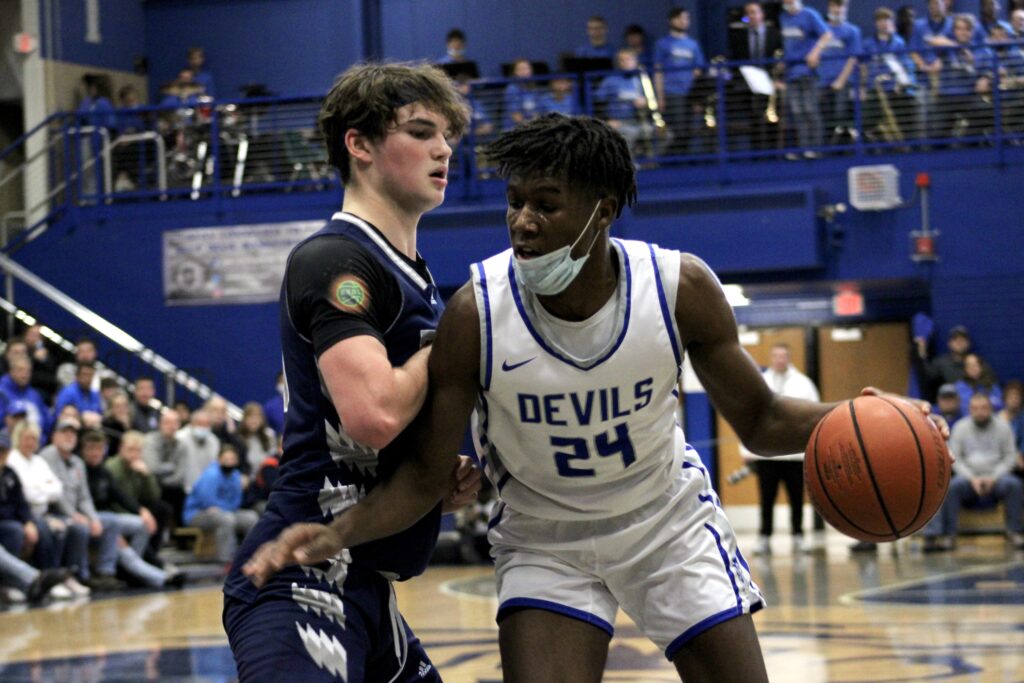 Although Quincy (17-4) trailed by seven points on two separate occasions in the first quarter, Bradley Longcor III's 3-pointer with 5.7 seconds remaining in the first quarter made it a 14-10 deficit. That's when Talton took control.
The 6-foot-6 senior swingman, who is on the verge of breaking the single-season 3-point record, scored six straight points to pull the Blue Devils within 17-16. They tied the game at 20 and again at 22, but they never took the lead and trailed 28-22 at halftime.
"It goes back to execution," Quincy coach Andy Douglas said. "In those situations, we weren't able to execute."
Quincy made it a one-point game three separate times in the third quarter but never once took the lead. Talton said he believed if the Blue Devils could have taken the lead at least it would have changed the flow of the game.
"It makes them slow down and think about what they have to do," Talton said. "But we never got to that point. So we just have to get better."
A better start would help, too.
Despite riding a six-game win streak and being undefeated at home prior to Saturday night, the Blue Devils surrendered back-to-back 3-pointers to Kramer and the Jr. Billikens' Zach Ortwerth. It forced Douglas to burn a timeout 82 seconds into the game.
"When the game plan is to stop these two guys from getting open looks and then they both get open looks, I didn't think our focus was there," Douglas said.
It negated any advantage the pre-game ceremony provided.
"It's almost like you're starting 20 points down," Kramer said. "It's wild."
But on SLUH's first possession, Kramer drilled a 3-pointer from the left wing to remind the Jr. Billikens they weren't in an uphill battle.
"It felt great," Kramer said. "It was really cool."
One night after scoring 32 points in a victory over Math, Civics and Sciences Charter of Philadelphia, Kramer scored 16 points as he went 2 of 6 from 3-point range. So he altered his game to attack the rim and get to the line. He finished 8 of 10 from the charity stripe.
Kramer also had six rebounds and a blocked shot.
"He's good. He really is," Douglas said. "But I thought our guys did a good job on him of knowing where he was. He didn't get too many good looks. … Defensively, we did a pretty good job of covering."
The Jr. Billikens could say the same thing. Talton went 4 of 7 from 3-point range and finished with a game-high 23 points and seven rebounds, but he had to work to find space and was knocked or impeded on every cut.
"They were really physical," Talton said. "Like Coach tells us, we're going to see that down the road in the postseason anyway. So we have to get used to it. They bumped us off our spots a lot, which is something we have to get used to and move on from there."
Miss Clipping Out Stories to Save for Later?
Click the Purchase Story button below to order a print of this story. We will print it for you on matte photo paper to keep forever.