CSE survives another nail-biter, upsets No. 2-ranked PORTA on its home floor to win regional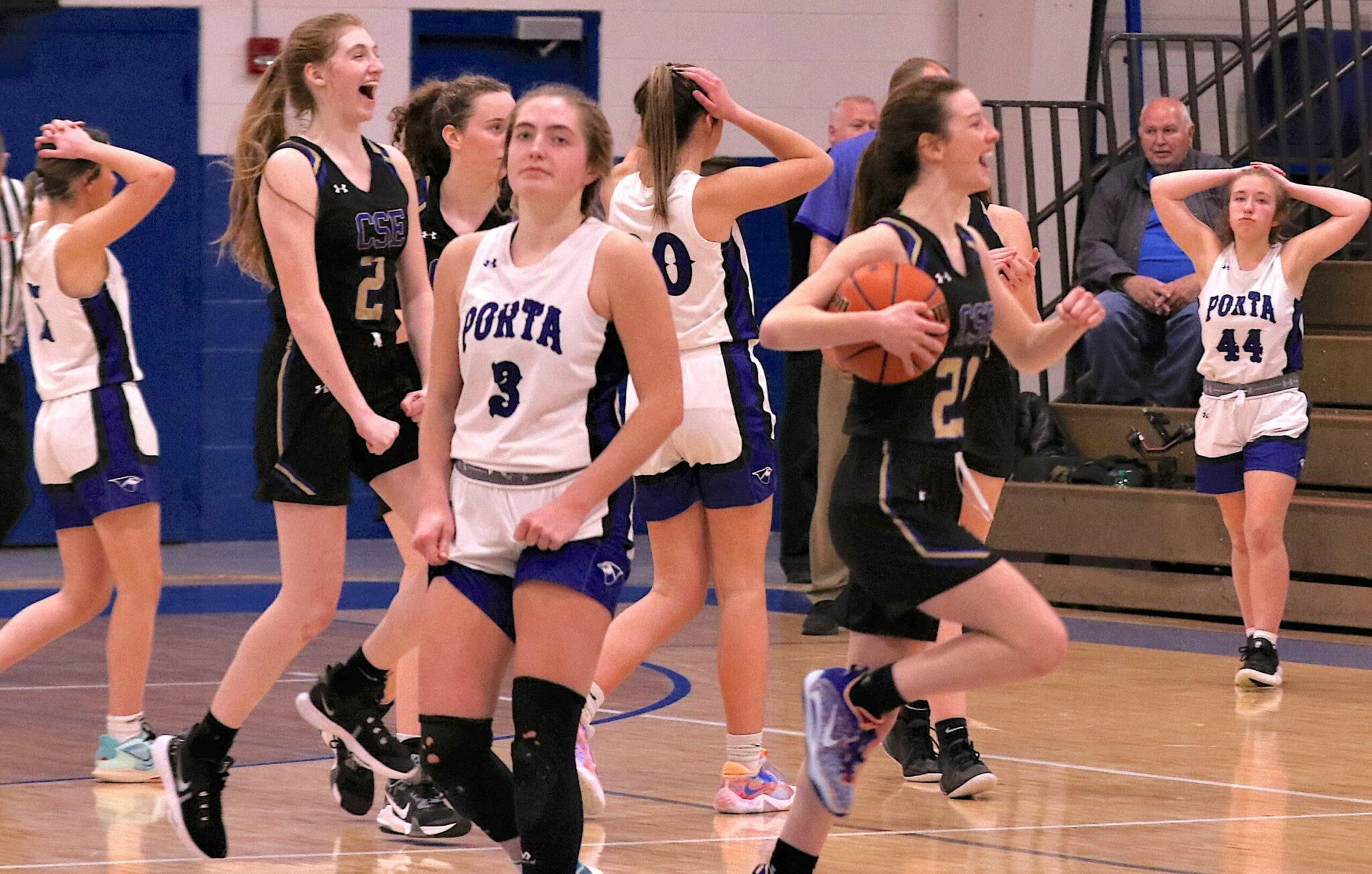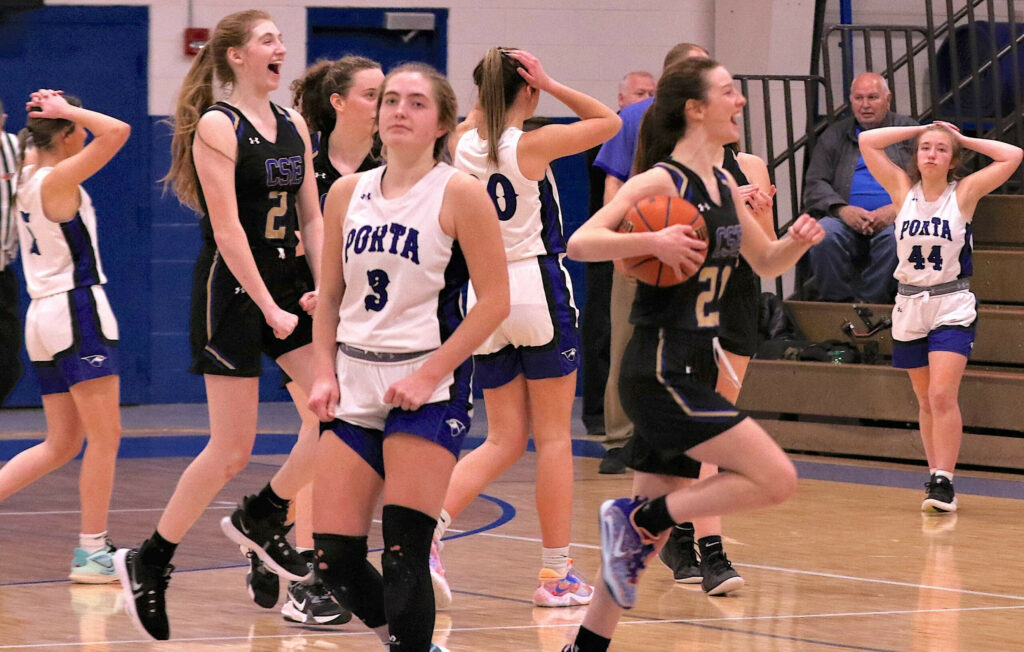 PETERSBURG, Ill. — Matt Long admittedly ran the full gamut of emotions Thursday night.
"I felt like I went from about being ready to black out to relaxing on a yacht," said Long, the girls basketball coach at Central-Southeastern.
More than 15 minutes after CSE's 31-28 nail-biting victory in the Class 2A regional championship over No. 2-ranked Petersburg PORTA, Long was sitting by himself on the front row of the bleachers in a rapidly clearing gym.
"I never sat down during the game," an emotionally drained Long said.
For good reason.
CSE (29-4) rallied in the final 3 1/2 minutes to claim its first regional title since 2019. The victory came three days after the Panthers got a free throw with no time on the clock from Abbey McMillen to beat Pleasant Plains in the regional semifinal.
Thursday's back-and-forth contest went down to the wire. Literally.
When a last-gasp 3-point attempt by PORTA (27-2) was well off the mark just before the final buzzer, Long could finally relax. The 30th-year coach and his CSE players had survived a game that saw both schools work a patient, grinding style of attack on offense, coupled with a bruising, chest-to-chest approach on defense.
Neither club ever generated any true momentum, so what will likely be looked at as the turning point came during a two-minute stretch late in the fourth quarter. That's when CSE put six straight points on the board — four from 5-foot-10 sophomore swingman Lauren Miller and two from fellow sophomore, 5-6 Karly Peters — to take a 30-26 advantage with 1 minute, 2 seconds remaining.
The only other scoring from that point on came from a rebound basket from PORTA's Carson Arthalony and a free throw from Miller. PORTA's Jayce Privia missed three free throws with 16.9 seconds to play, but the Bluejays secured the rebound — then turned the ball over. When Miller missed a free throw for CSE with 10.2 seconds remaining, PORTA couldn't get off a high-percentage shot before time expired.
Miller was the game's only double-figure scorer with 15 points.
"She's a big-game player," Long said.
Miller shrugged off the plaudits.
"I was just trying to do my thing," she said.
CSE, which has won 10 of its last 11 games, moves on to play Staunton (26-6) at 7:30 p.m. Tuesday at Pleasant Plains in the sectional semifinals. Staunton, runner-up in the South Central Conference, downed Alton Marquette on Tuesday 44-31.
"We're just looking game to game, but our goal is to get to state," said Peters, who seconded Miller in the scoring column with seven points.
CSE, ranked No. 5 in the final Class 2A state poll, last played in Normal's Redbird Arena in 2016 and 2017. The Panthers finished third in 2016 and fourth the following season.
"I don't think anyone expected this team to be 29-4, especially playing the schedule we have," Long said. "We have played the strongest schedule ever (at CSE). We have played 13 state-ranked teams in Class 1A, 2A and 3A."
CSE recovered from an 8-4 deficit after one quarter to lead 19-17 at halftime and 24-22 going into the fourth period.
"In the first half, we just weren't moving on offense," Long said. "We weren't trying to delay. We just weren't moving."
Peters agreed.
"At the beginning, we had trouble with their zone defense," she said. "That was why the pace of the game was so slow. We just didn't get the shots we wanted early in the game."
Miller echoed those thoughts.
"(PORTA's) huge inside, big and long," she said. "We (eventually) just tried to bury them under the basket."
Miller said another item on the Panthers' defensive checklist was to keep pressure on the ball to help offset PORTA's size advantage.
"We knew we needed to take care of the ball and avoid turnovers," she said.
CSE committed just five turnovers during the opening three quarters — four of those coming in the first period. The Panthers ended with nine and PORTA had 12.
Tori Fessler, a 5-9 senior, led CSE with five rebounds. Amanda Stephens, a 6-1 sophomore, secured four. Abbey McMillen added six points. Privia paced PORTA with 11 points. Arthalony, a 6-2 sophomore, scored six points and led the Bluejays with five rebounds.
Miss Clipping Out Stories to Save for Later?
Click the Purchase Story button below to order a print of this story. We will print it for you on matte photo paper to keep forever.