Tuning it out, dialing it in: Moline ignores Blue Devil Gym's fervor, uses defense to silence QHS in battle at top of WB6
QUINCY — Dominique Clay's fist-pumping reaction to Tyler Sprick's 3-pointer drove the decibel level inside Blue Devil Gym to arguably its peak Friday night.
The Moline boys basketball players simply ignored it.
"That's because we have a bunch of seniors," Maroons coach Sean Taylor said.
Their response screamed of experience.
Despite falling behind by as many as seven points in the first four minutes of the second half, Quincy High School trimmed the deficit to 39-36 when Clay rebounded a Bradley Longcor III miss, danced along the baseline and kicked a pass to Sprick open on the left wing.
His 3-pointer with 3:30 to go in the third quarter had Clay exulting at midcourt as he rotated back defensively.
Instead of getting swept away in the crowd noise, the Maroons, ranked second in Class 4A, answered with a 12-2 run spanning 9 minutes, 35 seconds that carried them to a 57-46 victory and essentially wrapped up the Western Big 6 Conference championship in the process.
"Against a great team like that, if we let even a little bit and take our foot off the gas, they're going to come right back at us and punch us in the mouth," Quincy junior point guard Ralph Wires said.
In this case, it likely knocked the eighth-ranked Blue Devils out of the WB6 race.
"They kind of hit us in the mouth the last time we came here," said Maroons guard Brock Harding, referencing the Blue Devils' 63-49 victory at Blue Devil Gym last season. "All of our seniors, we came in and were like, 'We have to get a 'W' our last time here.' We've really wanted to win every place we've been, but we really locked in for this one."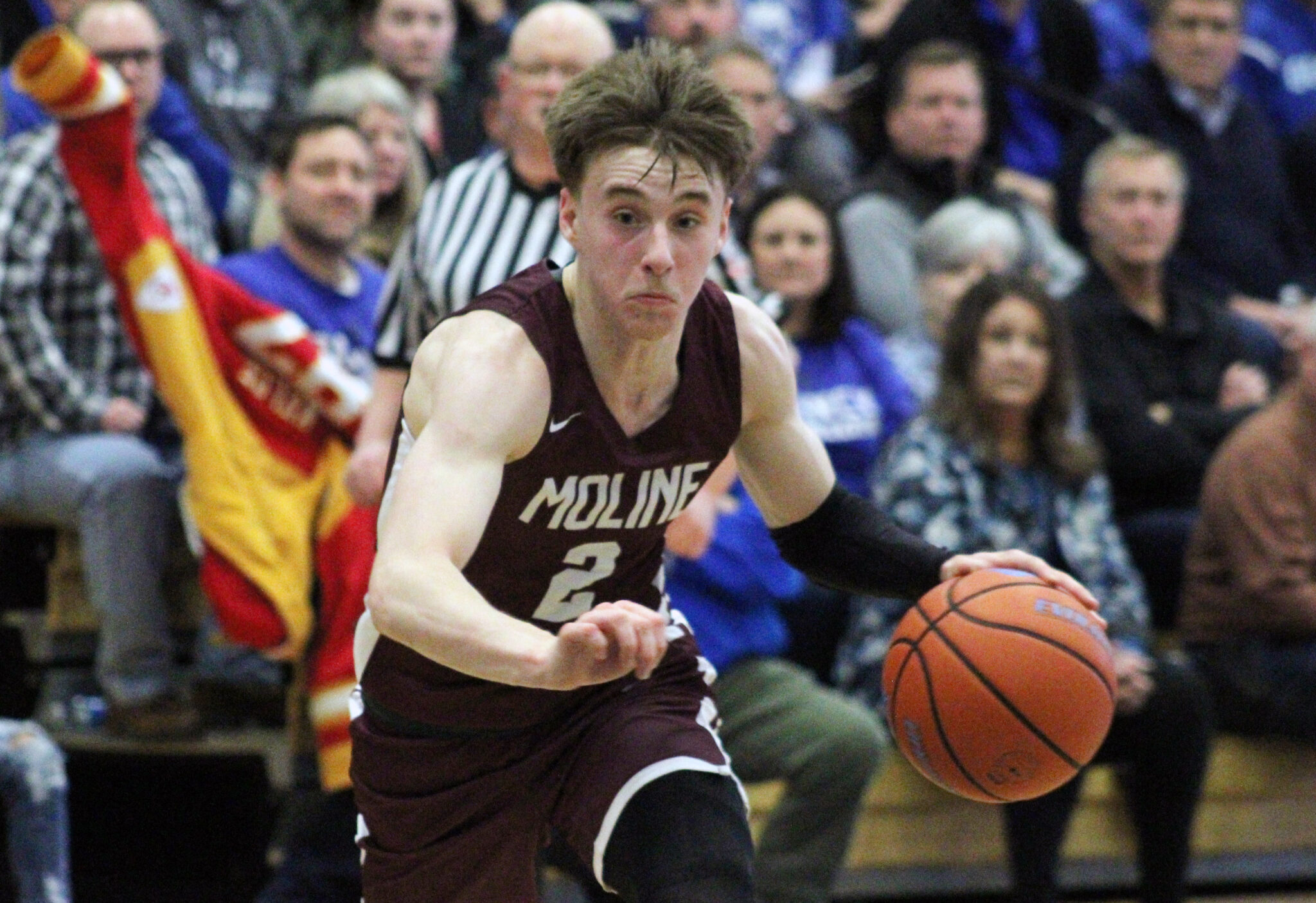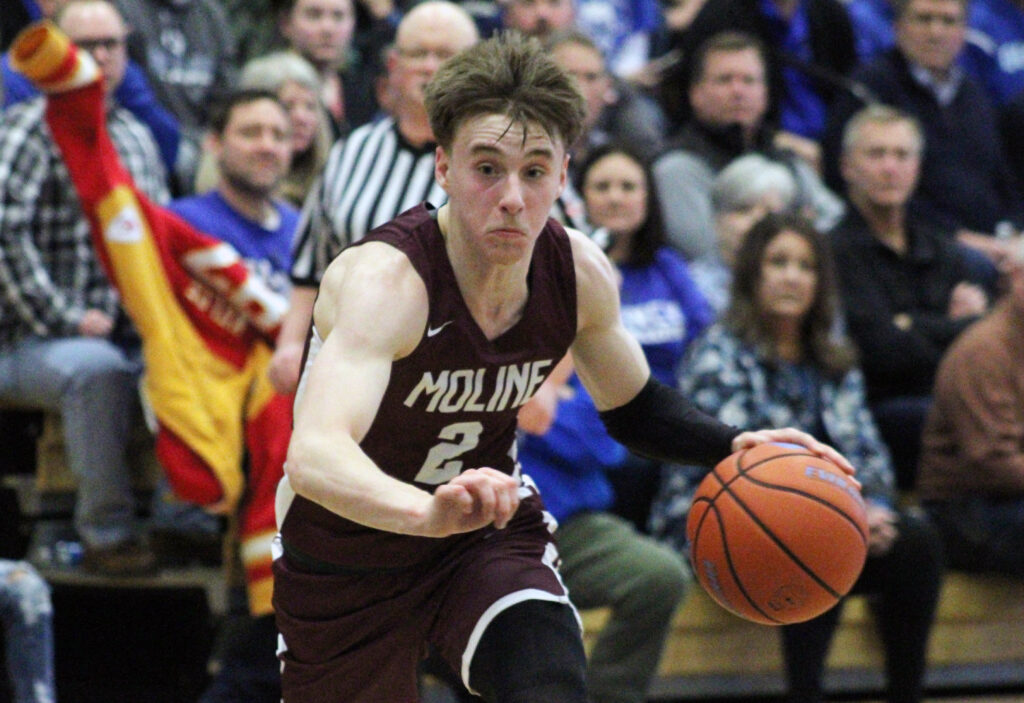 Moline (23-3, 11-0 WB6) owns a two-game lead over Quincy (20-4, 9-2 WB6) in the conference standings with three games remaining. The Maroons play host to United Township next Tuesday with road games at Sterling and Alleman to follow.
"Hopefully we'll get a nice crowd to cheer us on in our last home conference game," Taylor said.
The Blue Devils close the WB6 season with games at Rock Island and Galesburg and a home game against Geneseo. The defending league champs must win out and have the Maroons lose twice just to earn a share of the title.
In the aftermath of this loss, the focus turned to being ready for sectionals, not hoping against all hope for a WB6 title.
Moline and Quincy feed into the same Class 4A sectional, albeit from opposite sub-sectionals. Sectional seeds and pairings will be released next week.
"We're going to see them in sectionals," Wires said. "When we do, we have to do a better job of playing together. When we play together, we're the best team in the state. When we start to play selfish, that's where the game starts to go downhill."
It devolved quickly for the Blue Devils because of the inability to score.
In the drought that followed Sprick's trey, Quincy went 1 of 14 from the field with three turnovers. Bradley Longcor III's scoop shot with 28.4 seconds remaining in the first half was the Blue Devils' only make.
Worse yet, they didn't run much clock on their empty possessions. The Blue Devils missed eight shots within 12 seconds of starting a possession during that stretch.
"I thought we left a lot of offensive possessions out there," Quincy coach Andy Douglas said. "There were a lot of empty possessions where movement wasn't great, where we took quick shots. It's not that they were the worst shots in the world, but early in a possession, they are.
"When you're not making Moline guard, it makes it easy on them. We just left too many empty possessions out there tonight."
It made it difficult for the crowd to stay engaged, especially with Moline building a double-digit lead.
"We did a great job of not letting the fans get into us," Harding said. "They got loud. But I thought we did a good job of shutting the Blue Devils down after that little run they had."
Owen Freeman, the 6-foot-10 Iowa-bound forward, led the Maroons with 16 points before fouling out with two minutes remaining in regulation, while Trey Taylor and Harding each had 12 points apiece. Longcor led the Blue Devils with 11 points, while Keshaun Thomas had nine and Sprick finished with eight.
"It's as cliche as it gets, but when you play teams like this, you have to make shots," Douglas said. "Shots didn't fall for us tonight. Part of it was because we didn't have the movement that we needed, and then we didn't play with the toughness we needed to play with offensively."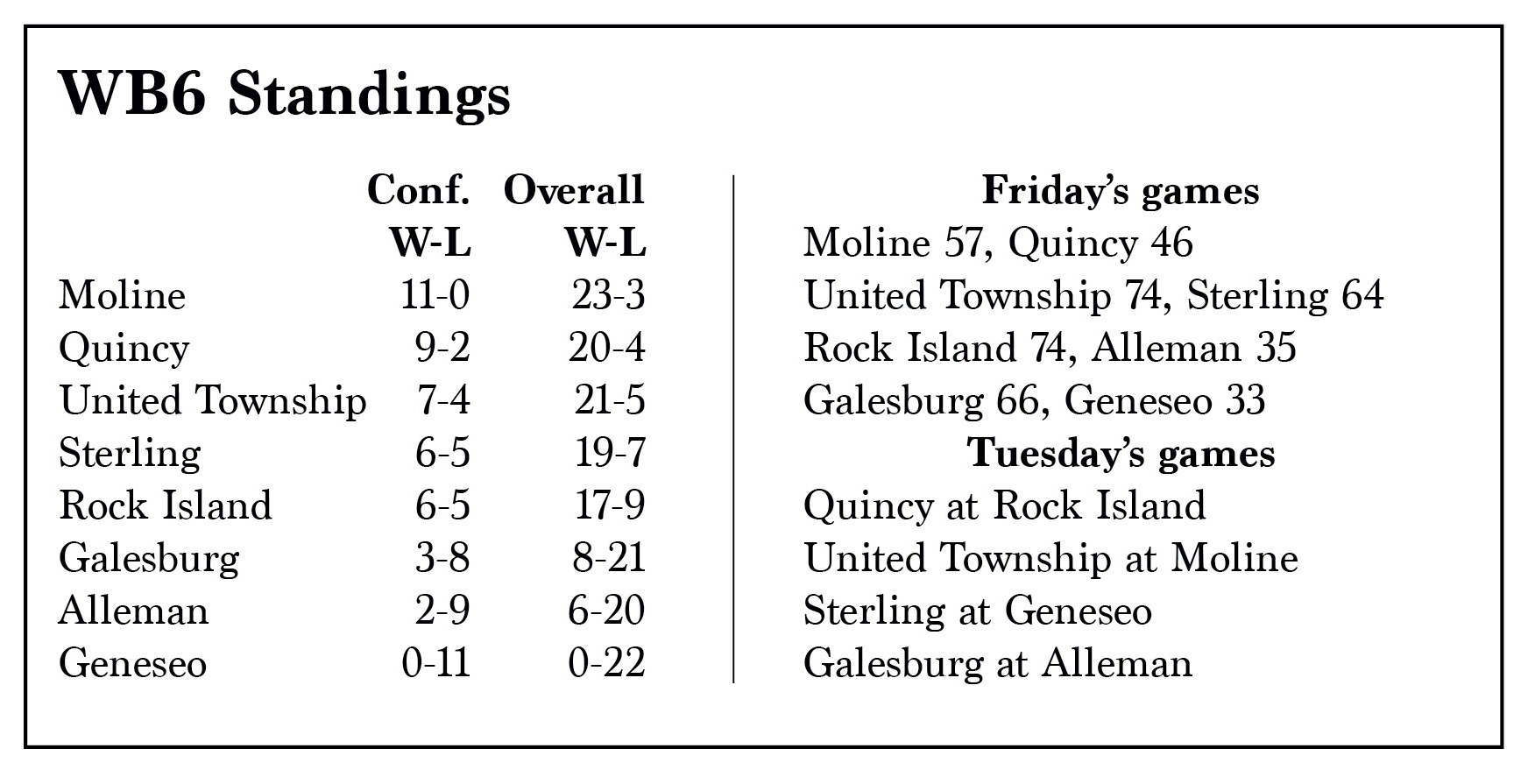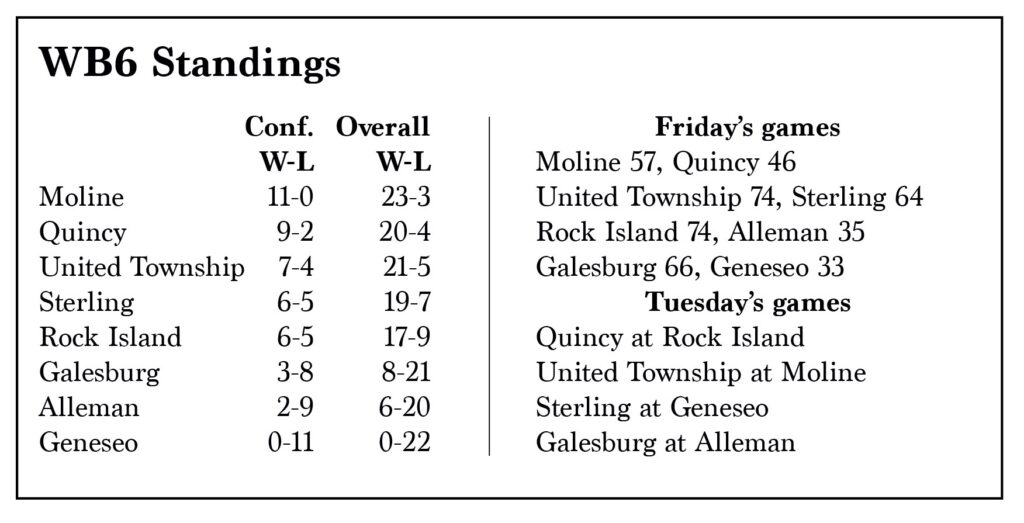 Miss Clipping Out Stories to Save for Later?
Click the Purchase Story button below to order a print of this story. We will print it for you on matte photo paper to keep forever.