SuperFan Shootout: Quintero, Cornwell step into spotlight to help QND girls hold off Central-Southeastern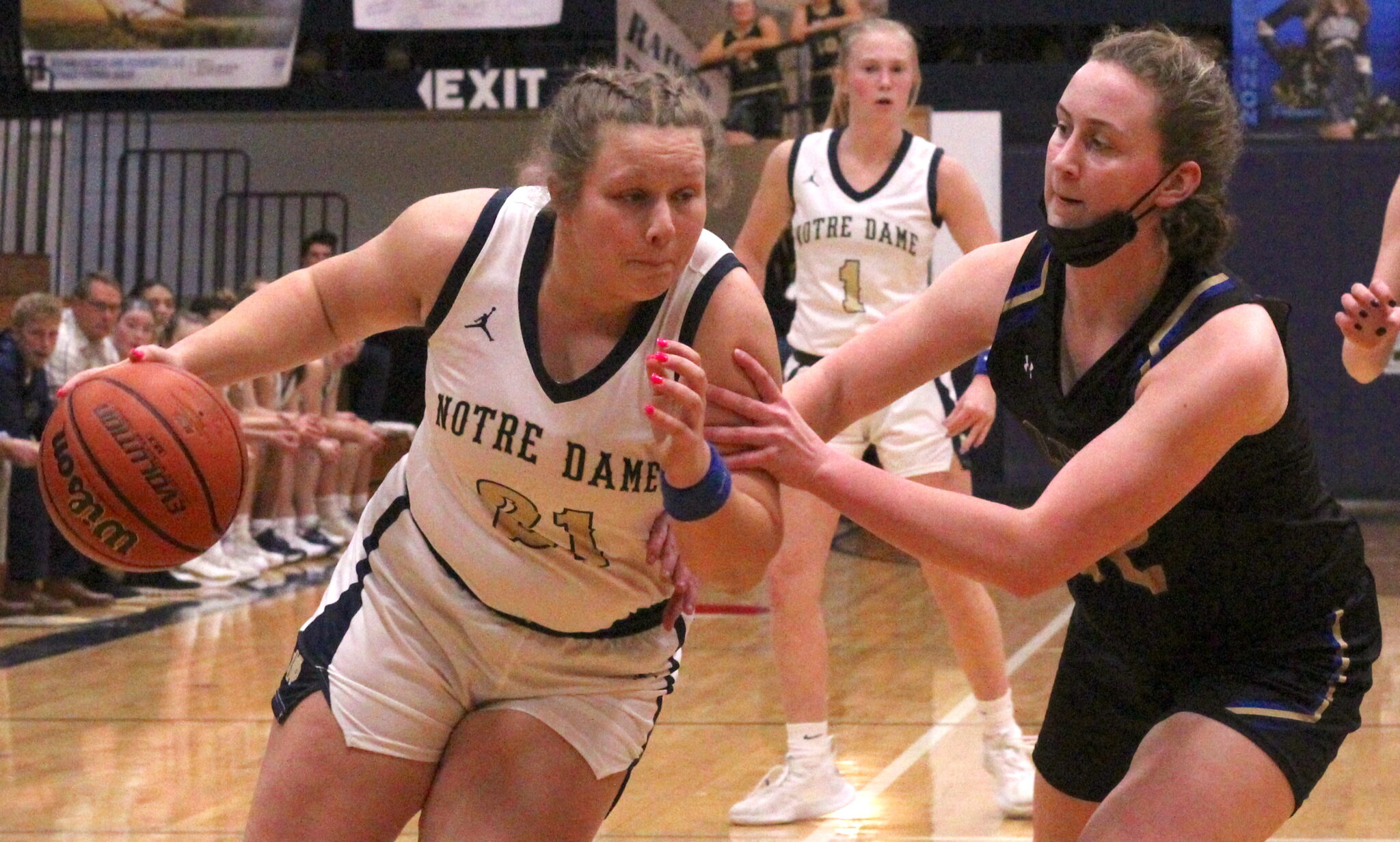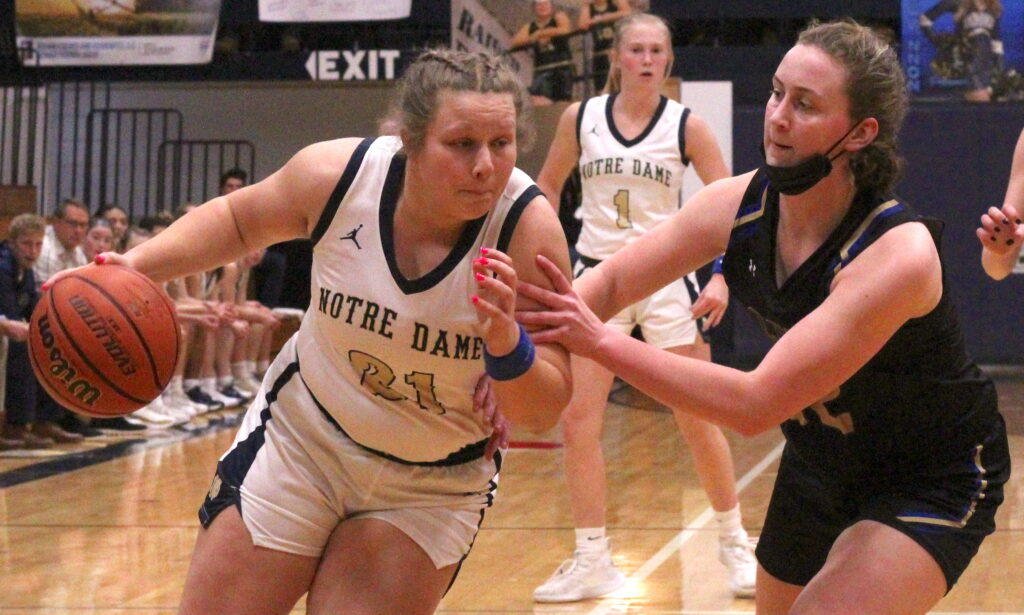 QUINCY — The Central-Southeastern girls basketball team was in a good spot in the third quarter of Friday night's game at the Pit.
The Panthers scored the first six points of the second half and trailed Quincy Notre Dame, the No. 1-ranked team in Class 2A, 33-26 with 5:08 left in the quarter. Even better, Raiders all-stater Abbey Schreacke was on the bench with three fouls and just six points.
Two unlikely heroes saved QND, however.
Lia Quintero scored 13 points, with six coming during a critical stretch in the third quarter, and senior Eryn Cornwell chipped in with a season-high 10 points to help the Raiders post a 59-42 victory in the SuperFan Shootout.
"We were in a rut offensively, even with Abbey on the court," QND coach Eric Orne said. "I thought we just settled down, and we held our ground. When you have to grind out a win, you have to hold your ground."
QND led by as many as 16 points in the first half, but a basket from inside the lane by Amanda Stephens got C-SE within seven points early in the third quarter. A turnover by the Raiders gave the Panthers a chance to cut into the deficit even more with Schreacke out of the game.
However, the Panthers scored just one basket — a 3-pointer by Abbey McMillen — and missed eight shots while turning the ball over four times during the next seven minutes.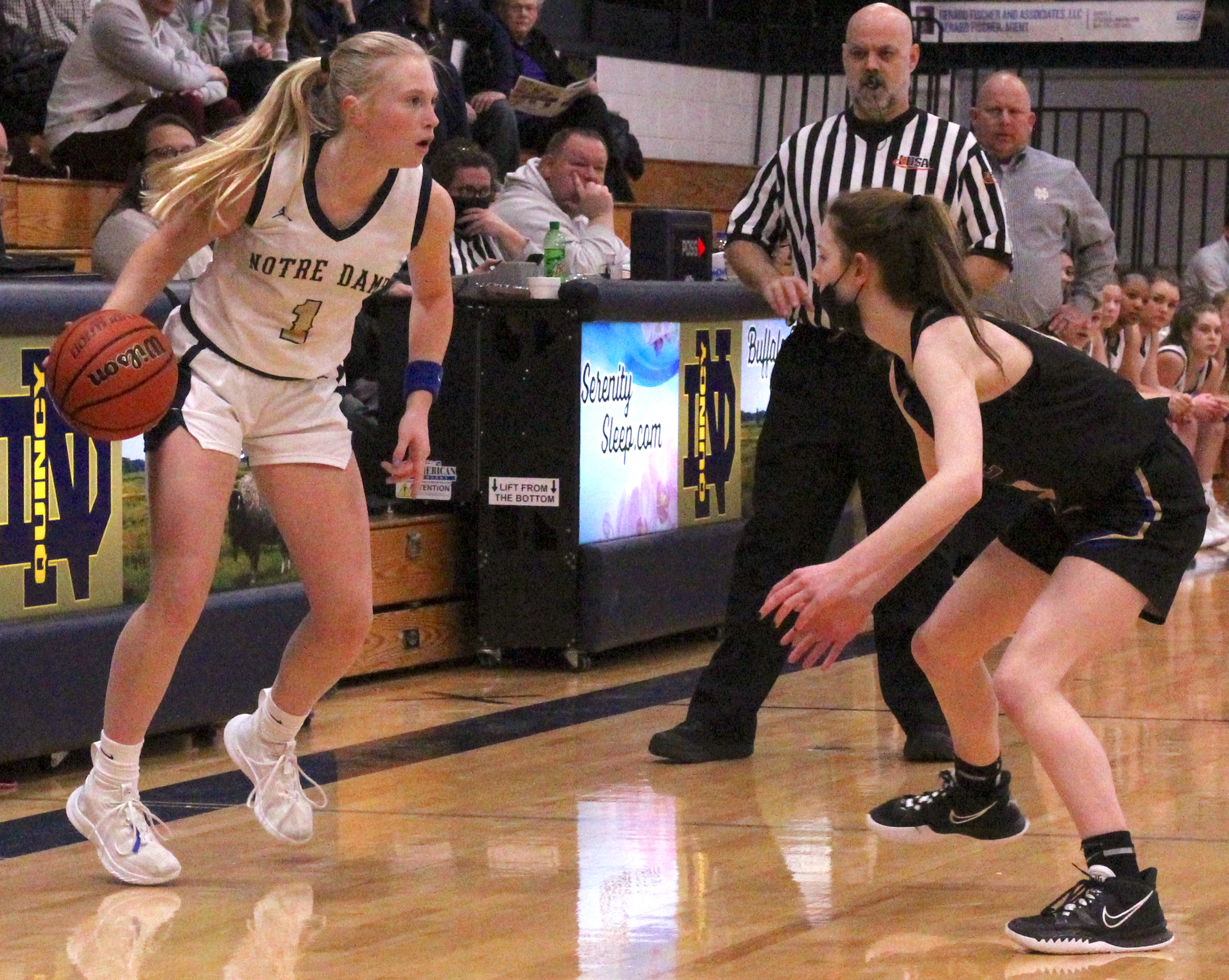 "We got the ball down inside where we're wanting to get it and had some people at the rim with the ball," Panthers coach Matt Long said. "We just didn't finish. Credit Notre Dame. They come after you. They're aggressive down there."
Meanwhile, the Raiders relied on Quintero to rebuild the lead.
She made a layup on an assist from Cornwell to give QND its first basket of the third quarter. Her 10-footer grew the lead to 37-26, and after McMillen's 3-pointer, Quintero made another 10-footer to stretch the lead to 39-29.
QND's lead never dipped into single digits again.
"We got a couple big buckets from Lia. It settled us down." Orne said. "We didn't give up too much (with Schreacke on the bench). We were in a rut offensively right at that point, even with Abby on the court. Lia had some key shots for us. I'm not sure exactly why some of those shots had to be taken, but she shot them and made them."
Cornwell helped the Raiders get off to a fast start.
She scored two of her team's first three baskets on layups when QND beat Central-SE's press, and she had eight points in the first half. Her driving layup near the end of the second quarter gave QND a 33-18 lead.
"Part of our game plan was that we thought (Central-SE would) really go hard at Abby, and Eryn could slip away," Orne said. "We found her a few times. I'd still like her to make a couple more of those layups."
"I just felt a little more comfortable tonight," Cornwell said. "We've been really working on having five scorers on the court at practice. We're know that during the postseason, (teams) are going to start trying to take (Schreacke) away.
"As long as I'm in rhythm and I get a good pass from one of my teammates, I'm good."
Blair Eftink lead the Raiders (21-1) with 18 points. Schreacke scored a season-low 10.
Stephens and Lauren Miller both had 11 points for the Panthers (18-10), who took the game on 24 hours notice after Clopton dropped out.
"There's no implications to coming in here and playing," Long said. "Our motto is, 'We'll play anyone anywhere.' We thought coming into a hostile environment like this will make us a little bit more seasoned and regional ready. Even though we got beat, I think it'll do that in the long run. It'll make us control a chaotic atmosphere next time we come into it. We'll be a little bit more prepared."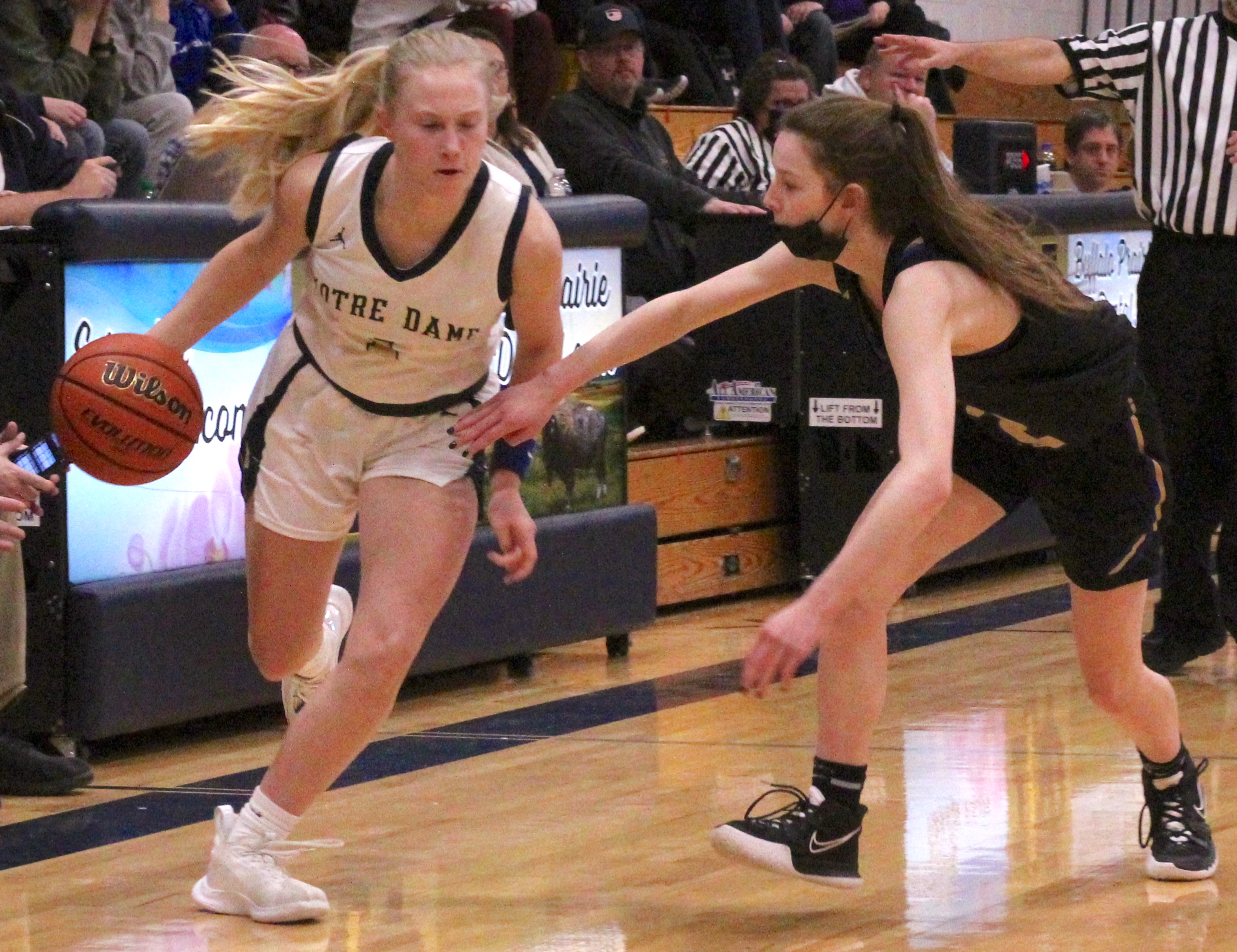 Miss Clipping Out Stories to Save for Later?
Click the Purchase Story button below to order a print of this story. We will print it for you on matte photo paper to keep forever.