Baseball in his blood: Gems' Andujar uses lessons from big-league father in pursuit of his own professional career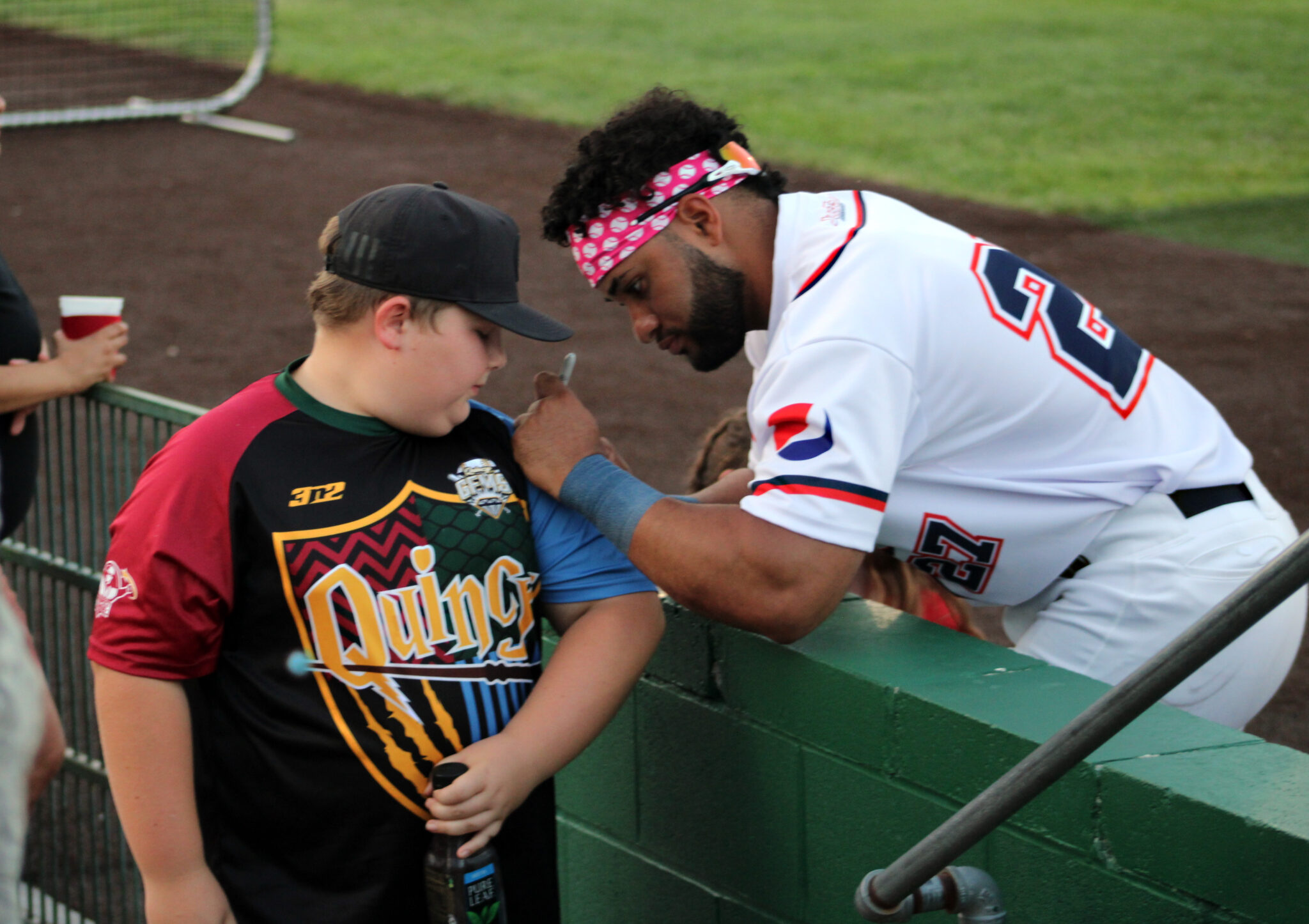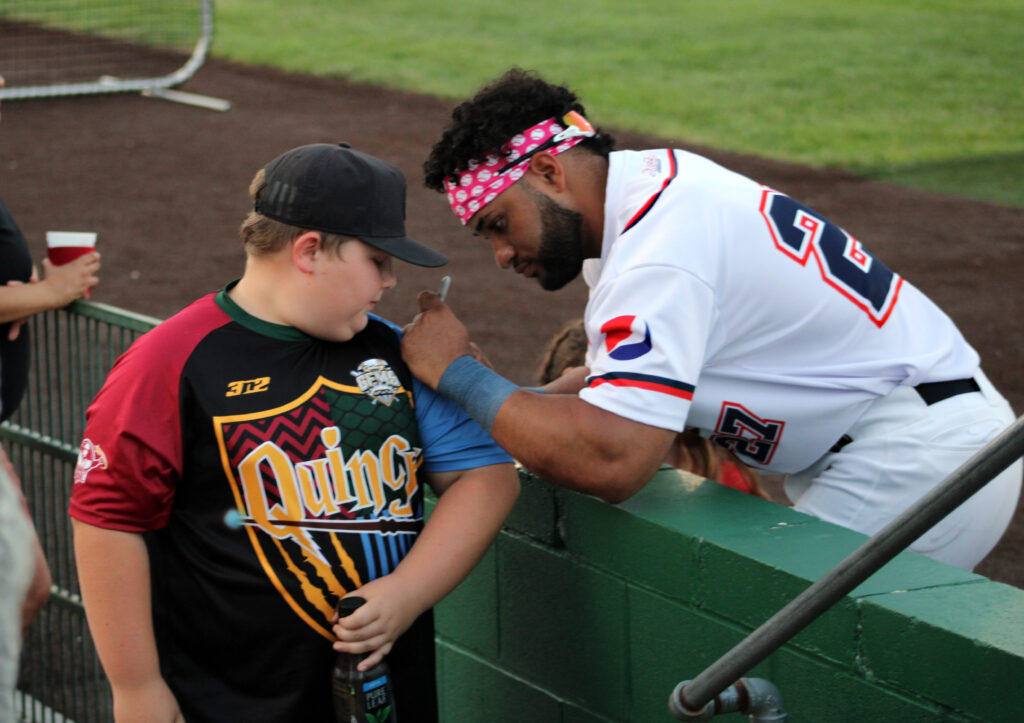 QUINCY — Jaison Andujar steps into the cage for batting practice at QU Stadium and rifles the second pitch he sees over the right field fence. Before he's through, the muscular left-handed swinger deposits two more balls over the wall — one to right and another to right-center — in between spraying line drives to the outfield.
It is a precursor of things to come. Andujar has two hits and three runs batted in later that night for the Quincy Gems. He then belts a pair of doubles, including a blast off the center field wall, and drives in four runs the following night.
"You look at him and think he's a professional," Gems manager Brad Gyorkos said of his 6-foot-1, 200-pound right fielder who rejoined the team for the final month of the season. "He's strong and he runs well. He's just a little raw. He needs some teaching and coaching to get in the right direction.
"I think the expectations for Jaison have always been high, coming from the family he comes from. I think he has the talent to play at the next level. He just needs to start putting it together. Those things don't come for free."
Following in his father's footsteps to reach professional baseball has been Jaison Andujar's goal since he was a boy growing up in the Dominican Republic, where his dad, Joaquin Andujar, is still revered.
It has not been a smooth journey. He has bounced between his homeland and New York, spent time in Texas and, a year ago, came to Culver-Stockton College and had a 15-game stint with the Gems. However, the dream still burns bright at age 23.
"You never know," he said of his professional prospects, using the expression his father often uttered, endearing himself to St. Louis Cardinals fans four decades ago. "I think I have a very good arm. I think I can run very well. I think I can hit and play defense.
"I feel like if you're good enough, you're gonna be able to get looked at (by scouts) no matter where you play. Hopefully, any professional team will give me a chance. No matter what it takes, it will always be my dream."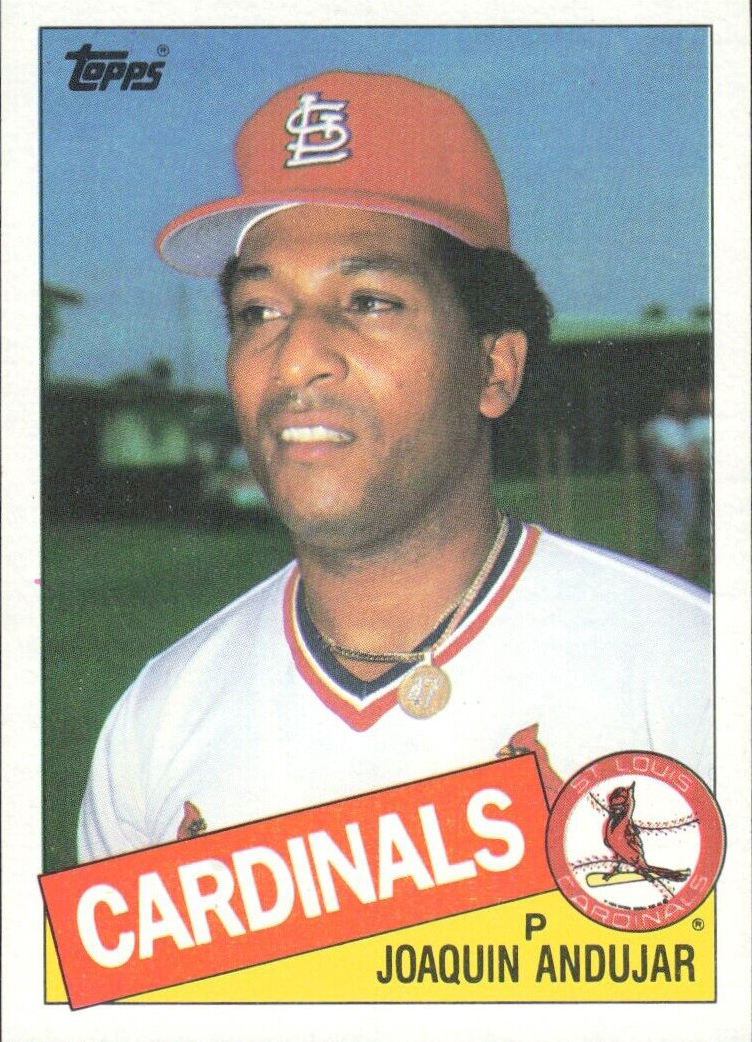 Known for his aggressive pitching style and colorful and fiery personality on the mound, Joaquin Andujar won 127 games during a 13-year Major League career that featured stops with Houston (1976-81, 1988), St. Louis (1981-85) and Oakland (1986-87).
He was instrumental in helping the Cardinals win the World Series in 1982. He won the clinching game against Atlanta in the National League Championship Series and then threw a team-high 13 1/3 innings — including seven in the decisive Game 7 — over two World Series starts, allowing just two earned runs, to push his postseason record to 3-0.
The right-hander went on to win a Major League-leading 20 games for St. Louis in 1984 while leading the National League in shutouts and innings pitched and earning a Gold Glove. A four-time All-Star, he won 21 games the following season as the Cardinals won the NL pennant.
He was voted into the Caribbean Hall of Fame in 2012.
Joaquin Andujar started a trucking business in the Dominican Republic after his baseball career ended. Jaison was born in Santo Domingo in 2000. Although his parents never married and separated before he was 4, he covets the time spent with his father, soaking up knowledge about life and baseball.
"He was loved by everybody back in my community," Jaison Andujar said. "I had to live up to everybody telling me that he was good, so I put some pressure on myself wanting to be just like him.
"I remember something that he told me. He was like, 'Just be you and have fun on the field and give it everything you got because you can't control anything in baseball, sadly. What you can control is to play with heart and your attitude.'
"And that's what I try to do every day, I try to have fun. You have to give 100% all the time, and we'll see what happens."
Jaison moved with his mother, Noris Garcia, and her other children to Long Island, N.Y., when he was 12. Garcia wanted a better life for her and her children, but it was difficult for Jaison.
"At the beginning, I wasn't really happy, you know, moving to a new country where I didn't know the language," he said. "I was young. I wanted to stay back in the Dominican Republic because that's where I grew up and where all you see around there is baseball. I wanted to be in that environment."
After spending two years in junior high and one year in high school, Andujar convinced his mother to let him move back to the Dominican Republic to be near his father and pursue his baseball ambition.
"I had a conversation with my mom beforehand," he said. "I was just like, 'Mom, I want to become a professional baseball player. I want to get better, and I want to be around people that knew my dad.' "
Jaison moved to the Dominican town of Cabrera in June 2015. Three months later, however, his father died at the age of 62 after a long battle with diabetes.
It was a devastating blow to the son.
"I knew he was sick," Jaison said. "The day he passed away I was on my way to go visit him. When we were halfway there, that's when we got the call saying that he passed away, sadly.
"It was very hard on me not having the role model, someone that I looked up to so much. I miss all his lessons and everything, but now I'm able to implement them in my baseball game. I think now I understand more of what he said, what he taught me."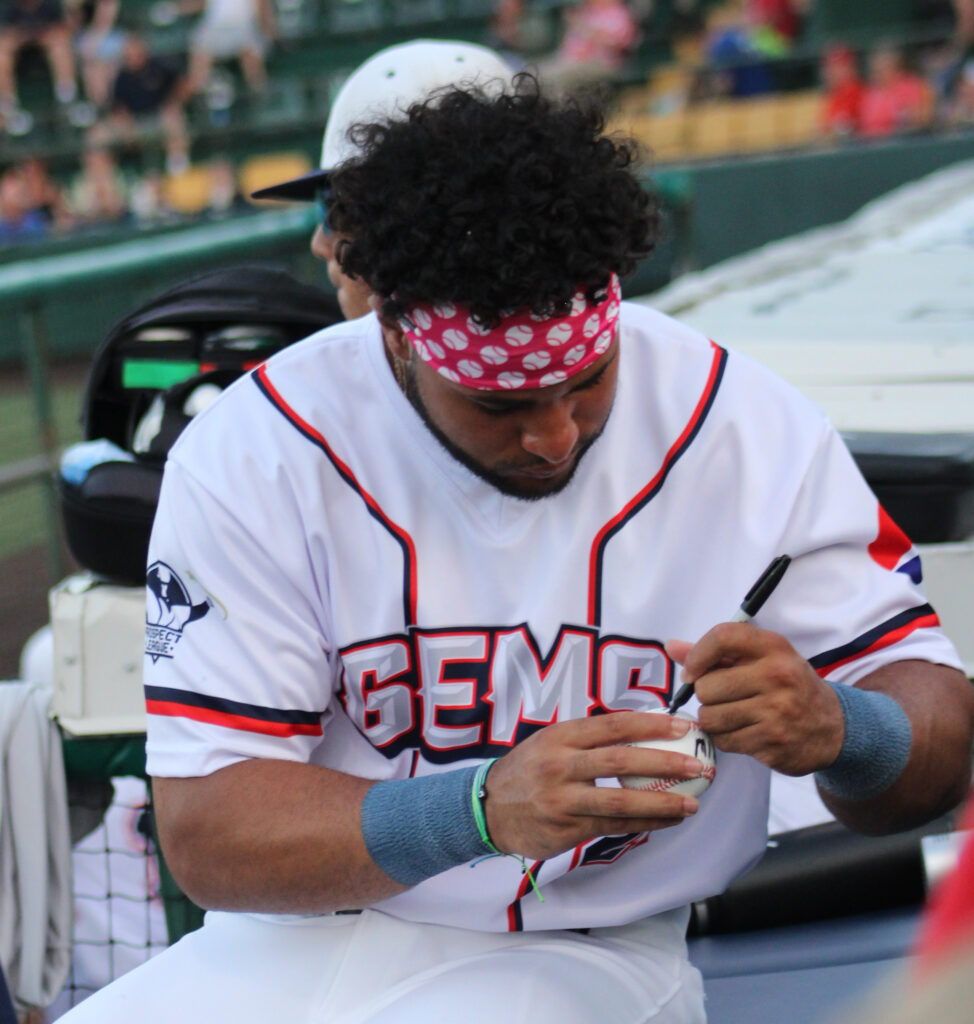 Jaison remained in the Dominican Republic for three years, living with guardians, going to school and honing his skills at baseball academies. He worked six days per week under the tutelage of trainers and some former and then-current Major Leaguers, including Miguel Tejada, Marcell Ozuna and Robinson Cano.
"It was mostly strength and conditioning," Andujar said. "All we were focusing on was getting faster, stronger, being able to hit the ball farther, being able to throw harder. It's all about development there, not playing games. It was an amazing experience. It really helped me get better.
"I got a couple opportunities to get signed as a free agent. Sadly, my agent didn't want to take their money. Since I was underage, I didn't have a say into that. So I decided I want to come back here and play baseball, hopefully for a chance to get drafted, but also for my education."
He returned to Long Island in 2018 in time for the start of his senior year at Bay Shore High School. He then spent two years at Alvin (Texas) Community College before transferring to Monroe College, another junior college in the Bronx.
Because of fallout from the Covid pandemic, only the season at Monroe counted toward his college eligibility, meaning Andujar was considered a sophomore when he accepted an offer to come to Culver-Stockton last summer.
"It was late in the summer, and we had one big scholarship left," said Gyorkos, who also is the Culver-Stockton coach. "We had some connections with the (Monroe) head coach and it worked out. He was a big outfielder and a left-handed swinger. It's what we were looking for.
"I knew who his father was when I recruited him. We never talked about it. We treat Jaison like Jaison. He's a joy to be around. I think he wants to be his own person. Players in our program think it's cool his dad was in the big leagues, but I'm not sure they know who his dad was."
Andujar batted .258 with four home runs and 20 RBIs in 32 games for the Wildcats last spring while dealing with some quadricep and lower back issues. After school ended, he returned home to spend time with family and rehab before rejoining the Gems.
"I wanted to go to a small school where I'm far away from everybody, where I can concentrate only on baseball and my school," Andujar said. "At the beginning it was very different from what I was used to, but it's definitely a nice place. Being close to St. Louis, older people remember my dad and they welcomed me with open arms."
Although pursuing a baseball career remains a priority, Andujar applies another piece of advice from his father in the classroom.
"My dad, he wasn't a very educated person," he said. "He didn't go to high school. He used to be a carpenter before getting signed. He wanted for all of his kids to have an education. He said baseball at some point is going to end, but education will always stay with you."
Miss Clipping Out Stories to Save for Later?
Click the Purchase Story button below to order a print of this story. We will print it for you on matte photo paper to keep forever.