Carrying the right tune: Raiders' resiliency leads to comeback, first-round upset of Knights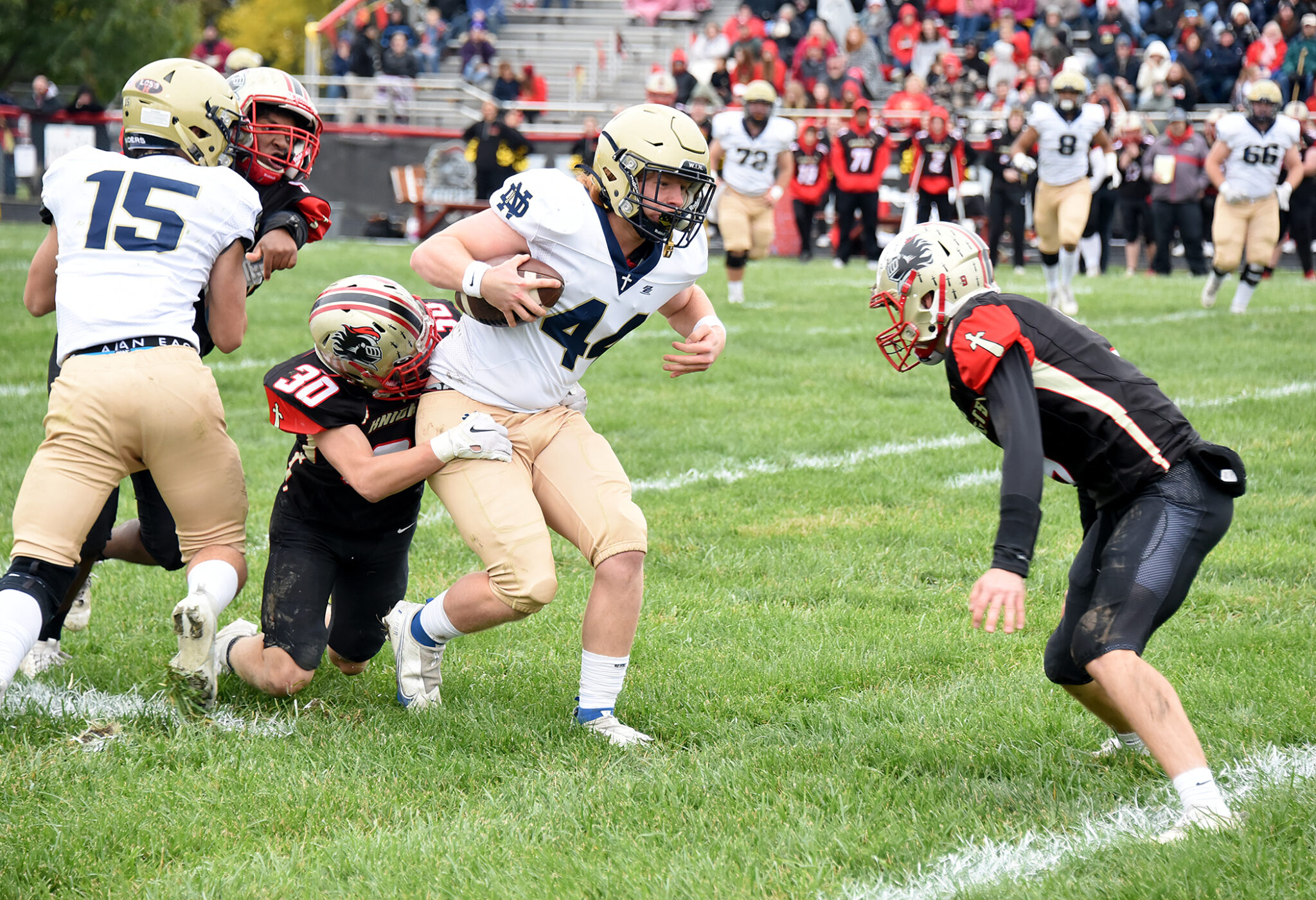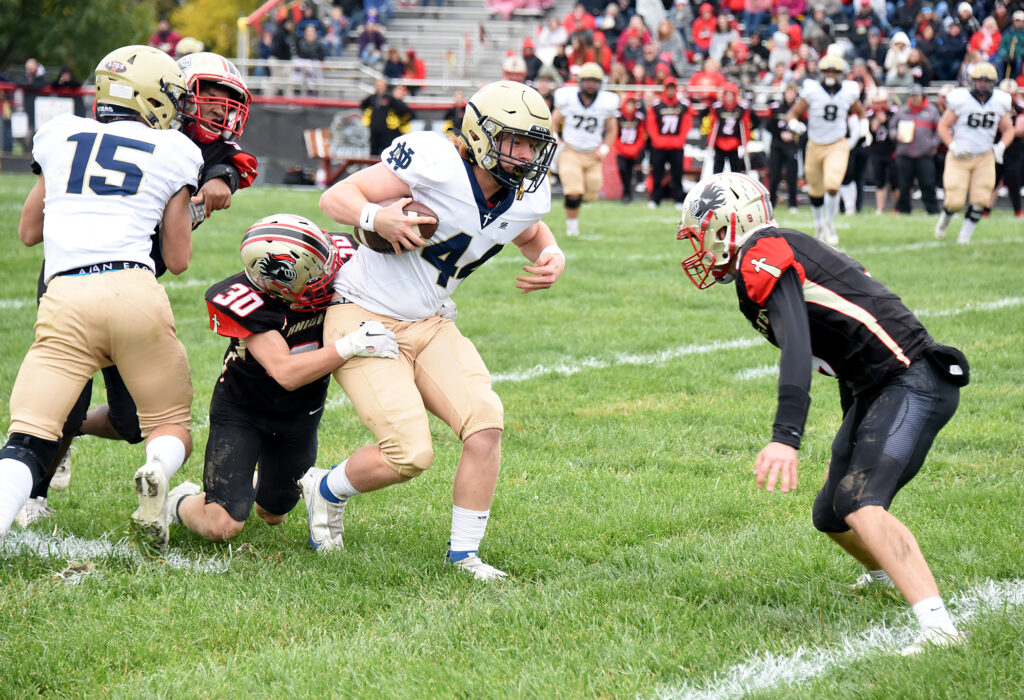 ARTHUR, Ill. — From his seat at the front of the charter bus, as it worked its way across county roads in search of a four-lane highway, Jack Cornell could hear the music blaring and the Quincy Notre Dame football players singing loudly behind him.
He sat there and smiled.
"This is what you do this for," the QND head coach said. "You do it so these kids behind me on the bus right now feel the way they feel. … They are having the time of their life. If you could bottle this feeling, you'd never work a day in your life."
So what exactly were the tunes the Raiders were belting out?
"It's a little of everything," senior Aiden Klauser said. "There's some really hype stuff. There's some Katy Perry, there's some Taylor Swift. There's some country in there, too. It's a mix of everything."
It took a mix of resiliency, grit and belief to let the Raiders celebrate the moment.
After falling behind top-seeded and undefeated Arthur-Lovington-Atwood-Hammond 14-0 in the first quarter Saturday, the 16th-seeded Raiders made it a one-possession game by halftime, scored a pair of touchdowns in the third quarter and made a late defensive stand to preserve a 21-14 victory in the opening round of the Class 2A playoffs.
"The biggest thing was our mentality," Klauser said. "We got down early, but we never gave up. We stayed fighting. After their first two touchdowns, we took control of the game with the momentum, especially defensively."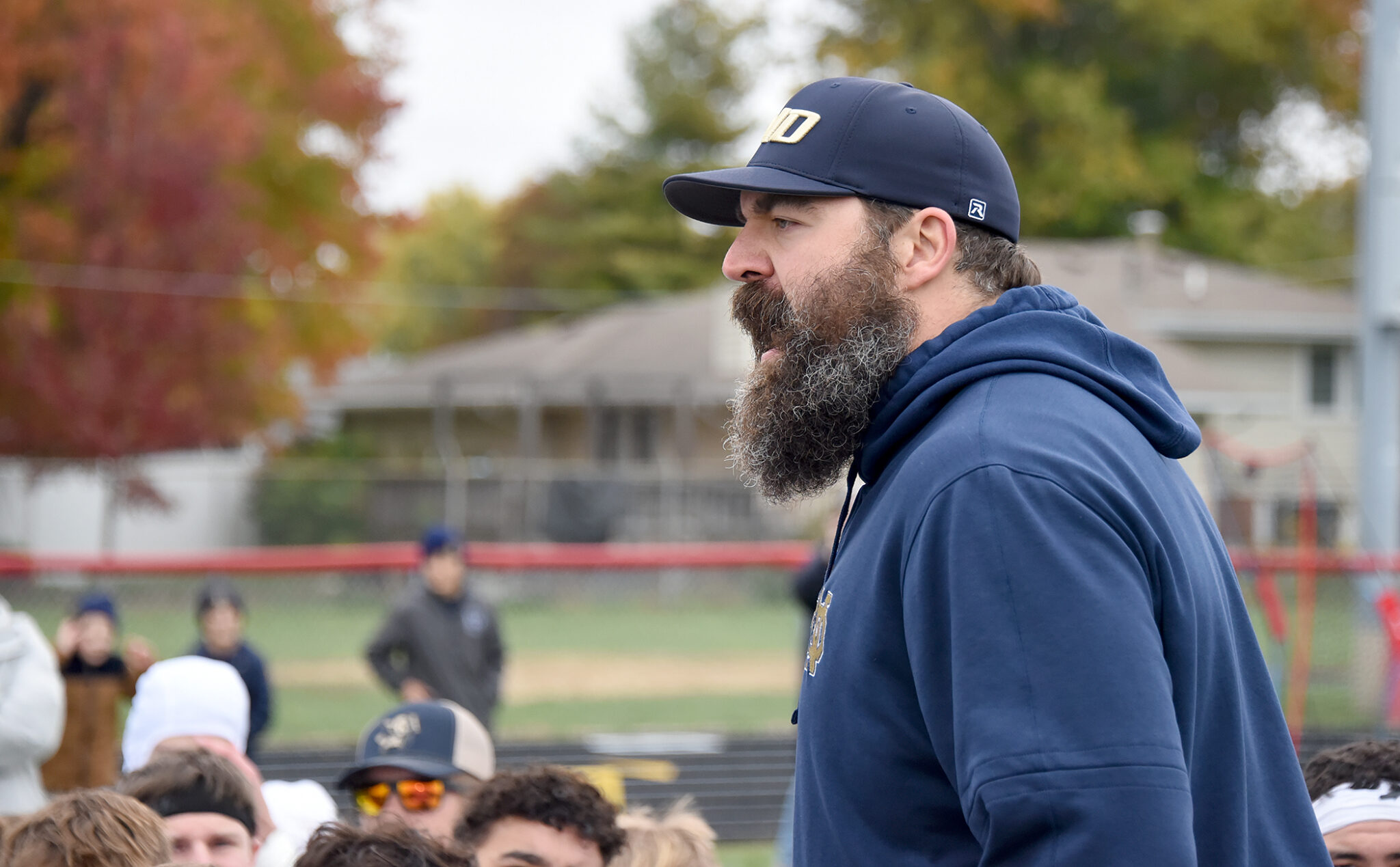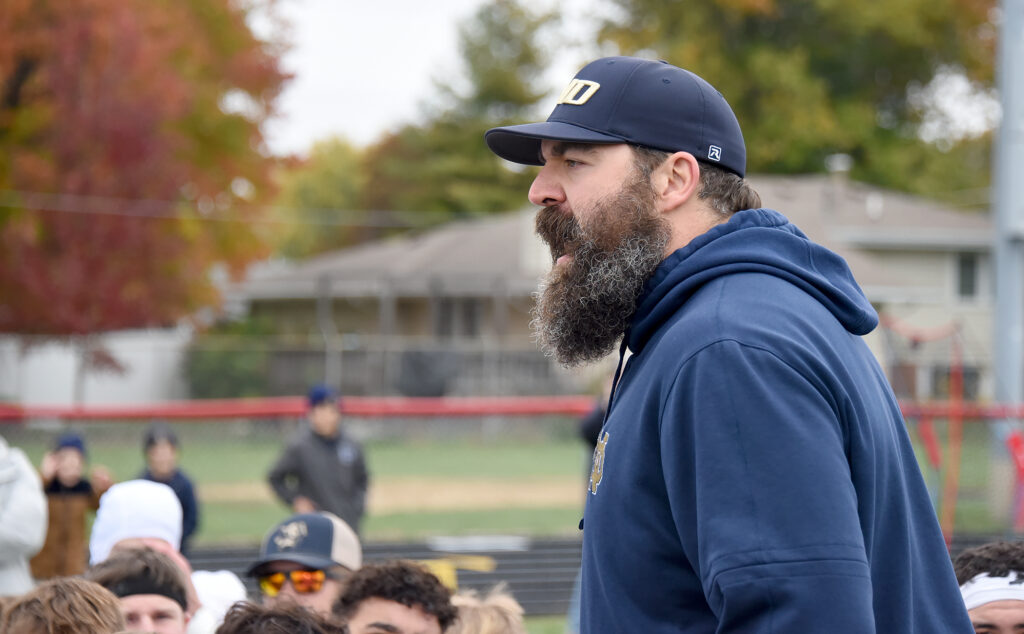 The effort made Cornell beam with pride.
"For us to be sitting on a charter bus right now coming home from an away game against a 9-0 team in a playoff game that we just won, God is real," said Cornell, whose team will play host to Nashville in a second-round game at 1 p.m. next Saturday at Advance Physical Therapy Field.
The Knights nearly made the Raiders want to get back on the bus and restart the road trip with their burst of energy early.
Arthur's Connor Nettles returned the opening kickoff 91 yards for a touchdown, and the Knights scored on a 20-yard pass play on fourth and 6 on their first offensive possession to go ahead 14-0 with 6:42 remaining in the first quarter. QND began turning the tide when Klauser intercepted a pass and returned it 46 yards for a touchdown with 4:43 remaining before halftime.
That came after Gavin Doellman had a 65-yard punt return for a touchdown called back because of a holding penalty.
"Crazy things are going to happen in the postseason," Cornell said. "I told these guys that before the game. You're behind enemy lines in a place you've never been before, and you're going to have to overcome the fans, the officials, the other team and all of that just to win the game.
"For our guys to come back from being down and to win the game at the end, I think it speaks volumes about their character."
Wyatt Mueller's 1-yard touchdown run with 8:57 to go in the third quarter and Jack Brenner's PAT tied the game at 14. Ivan Hun put the Raiders ahead when he scored on a 5-yard run with 35 seconds left in the third quarter.
The rest was up to the defense.
The Raiders had a 75-yard interception return for a touchdown in the fourth quarter negated by a pass interference call. Eventually, Arthur got to the QND 10-yard line but turned the ball over on downs. The Raiders gave the ball back to the Knights with 1:11 to go, but Klauser's second interception sealed the victory.
"Road games are obviously harder, especially when it's a little bit farther of a drive," Klauser said of the three-hour trip east. "You have to deal with stuff like a grass field or rain or cold that you're not used to. This was our first game dealing with somewhat serious cold, along with dealing with the mud and rain. It felt great to go out there and get the job done."
Hun led the Raiders with 58 yards rushing on 13 carries, while sophomore quarterback Hunter Schuckman threw for 104 yards. Junior linebacker Taylin Scott led the defense with 16 tackles, including six for loss, while senior defensive end Gabe Terstriep had nine tackles, including four for loss.
"I think we were overwhelming with our physicality," Cornell said. "Our guys understood this opportunity was a blessing. … For us to be here and have this opportunity was just awesome. We got to enjoy it. We got to play really tough football. And we got to be at our best today."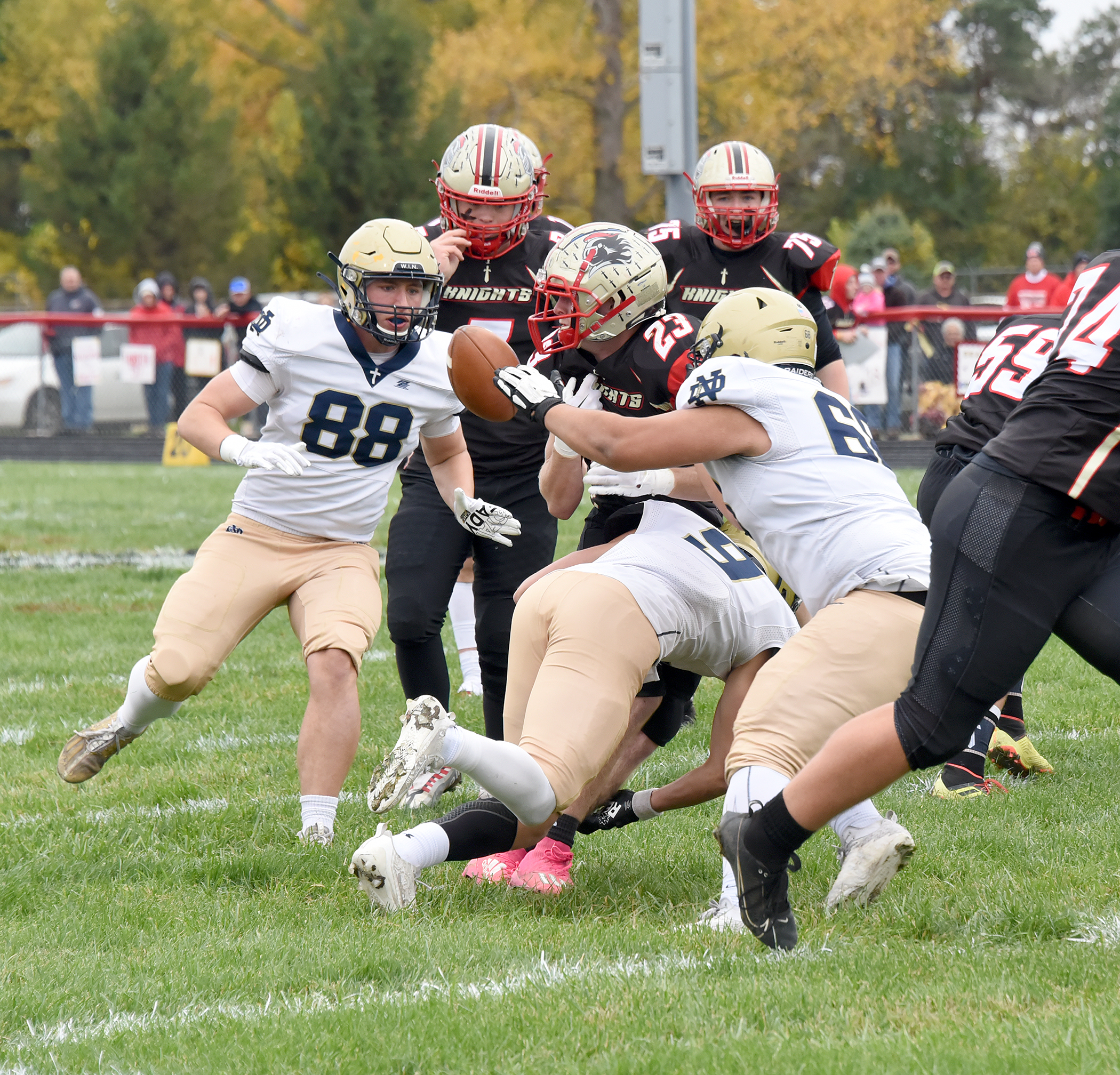 Miss Clipping Out Stories to Save for Later?
Click the Purchase Story button below to order a print of this story. We will print it for you on matte photo paper to keep forever.