Handling expectations: Blue Devils staying humble, focused as hype builds around them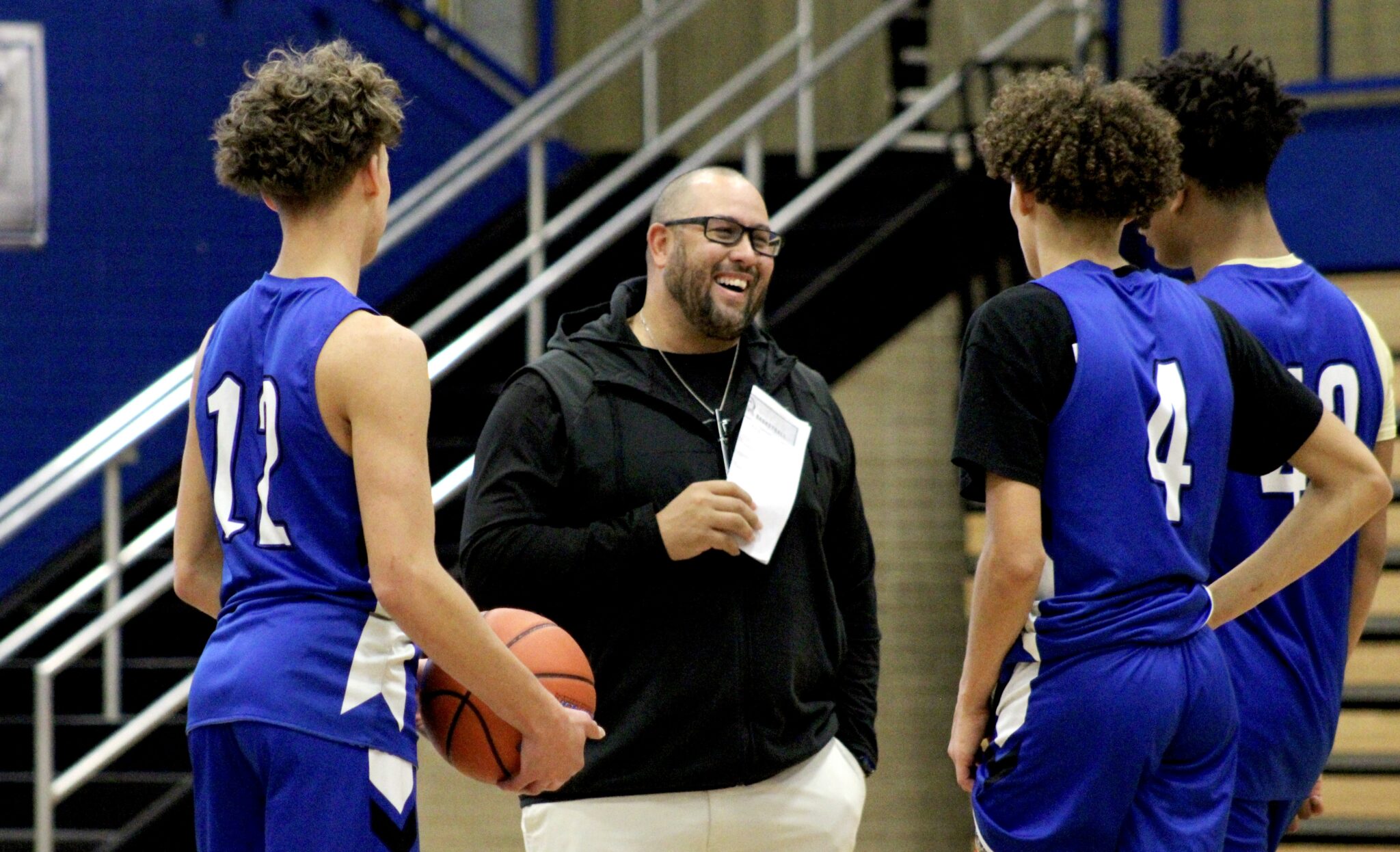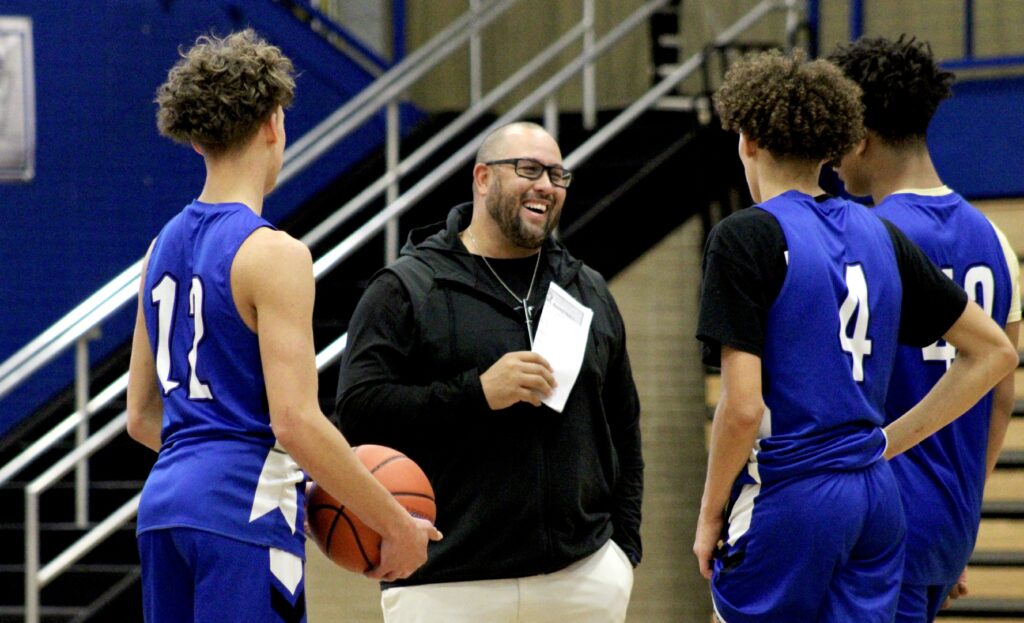 QUINCY — As the Quincy High School boys basketball team trudged through another preseason practice, those responsible for the sound system in Blue Devil Gym tested the acoustics, the decibel levels and the clarity for pregame introductions.
"They started playing everything and I got chills," senior guard Reid O'Brien said.
The Blue Devils also were treated to the final production of their hype video.
"That will get you going," O'Brien said. "That was pretty cool."
There is an air of anticipation inside the venerable facility heading into the 2022-23 season and encapsulating this community that hasn't been felt in a while.
That's a challenge for a still relatively young team to embrace and handle without getting swept up in the excitement. Should the Blue Devils budding maturity take hold and this talented corps show consistency, the type of success they envision is possible.
"The expectations are as high as we make them, as hard as we work in practice, as well as we do in games, as much as we want to put into it," sophomore guard Bradley Longcor III said.
Yet, it's up to the Blue Devils to hold each other accountable and stay grounded so the expectations don't create a false sense of ego.
"We lean on each other," junior guard Ralph Wires said. "People have high expectations for us because of how much hard work we've put in. Everyone knows we're committed and working hard. We bond together as a family. We've been playing together for who knows how long. That's a bond most people don't see."
It's the backbone of a team willing to chase and meet any expectations, especially their own.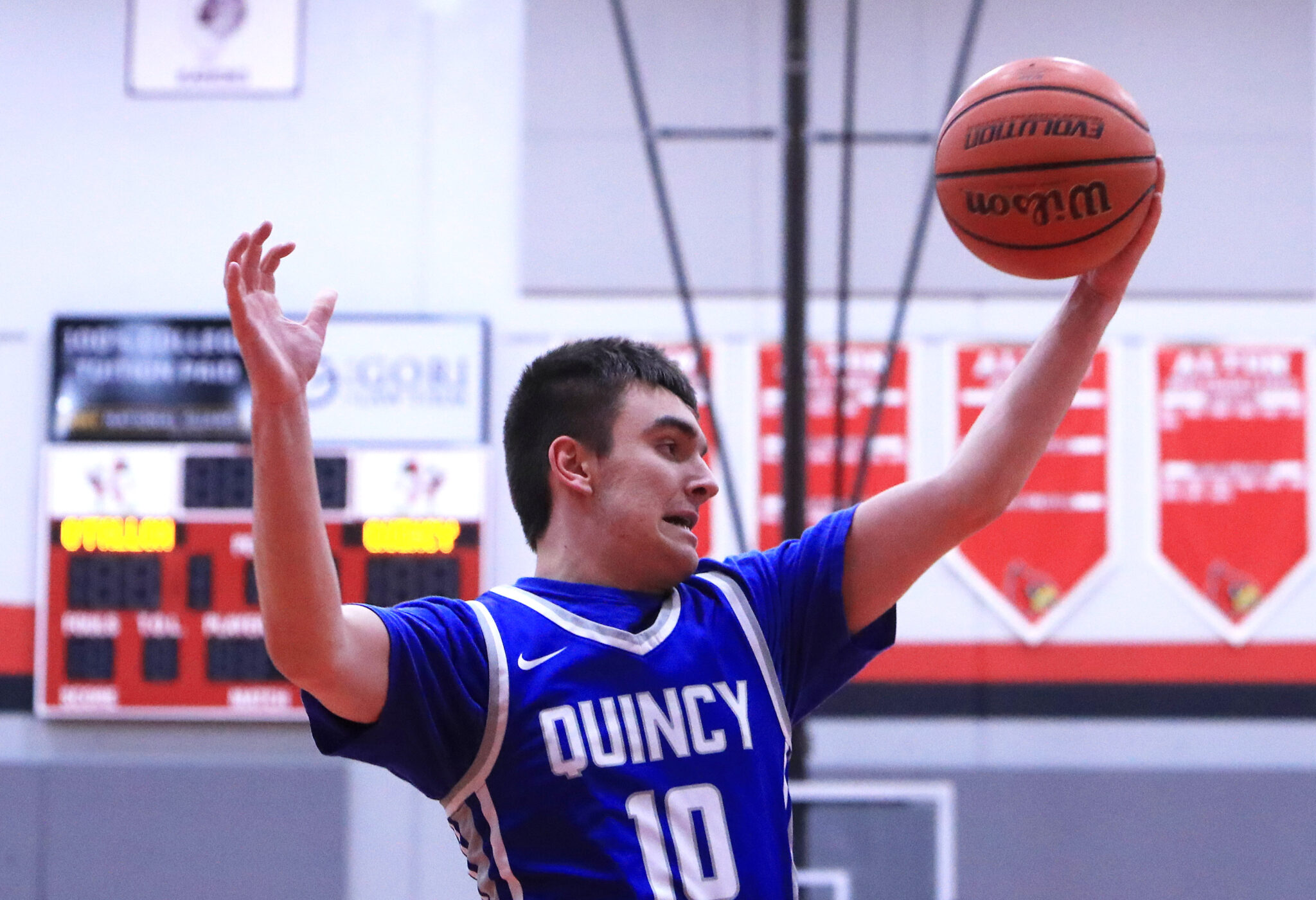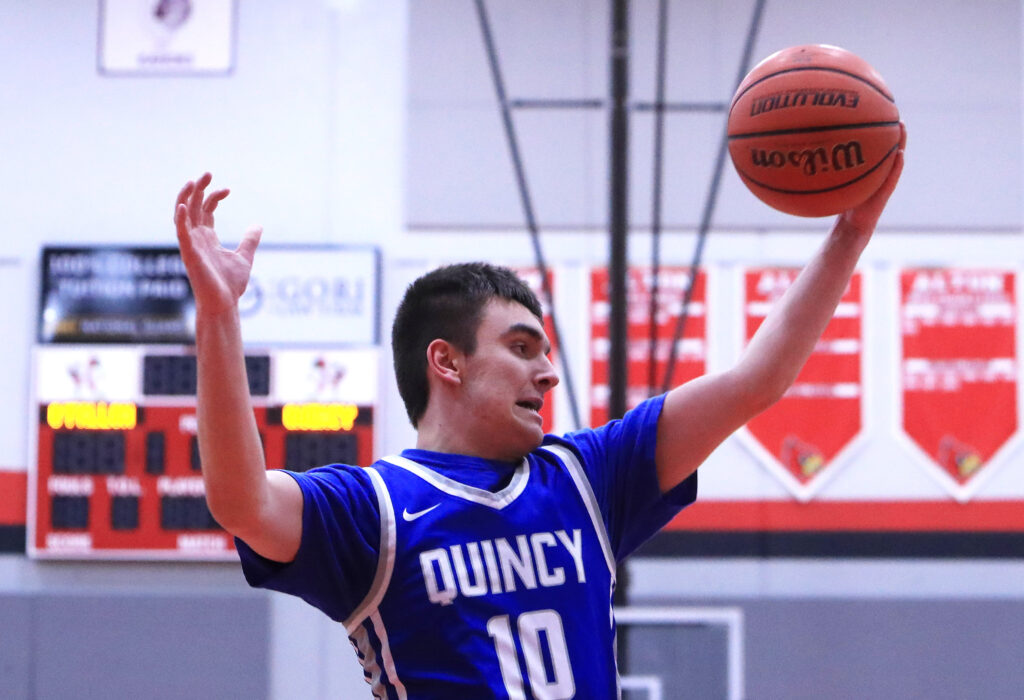 "Expectations are good," O'Brien said. "We kind of welcome expectations because it means you're doing something right. You don't want to come into a season where people think you're going to lose every time.
"But with the amount of expectations we're facing, we have to stay within ourselves. We're not trying to think about the state tournament, because that's what everyone else around town is thinking about. So we really take it one game at a time."
So how does the coaching staff keep them humble?
"Watch film," QHS coach Andy Douglas said with a chuckle. "We had the chance to do that after the Blue-White Scrimmage. We're flying around listening to what the public says and how good everybody thinks we should be. That hasn't been our program. Our program is built on progressing and improving every day. That has to be our focus with this group.
"We have a lot of guys who can play and we have some talent out there. If we're not working as hard as we need to in practices, if our focus isn't there in practices, we're playing behind the eight ball."
Still, the expectations are understandable.
The Blue Devils return three starters and seven key contributors total from a team that enjoyed the most success of any QHS team in the past decade. They finished 13-1 in the Western Big 6 Conference, winning the league title outright, and followed it with Class 4A regional and sectional championships.
They were a quarter away from a final four berth, ultimately losing to Bolingbrook 49-42 in the super-sectional at Illinois State University's Redbird Arena to finish with a 28-6 record.
It was the most victories by a QHS squad in four decades.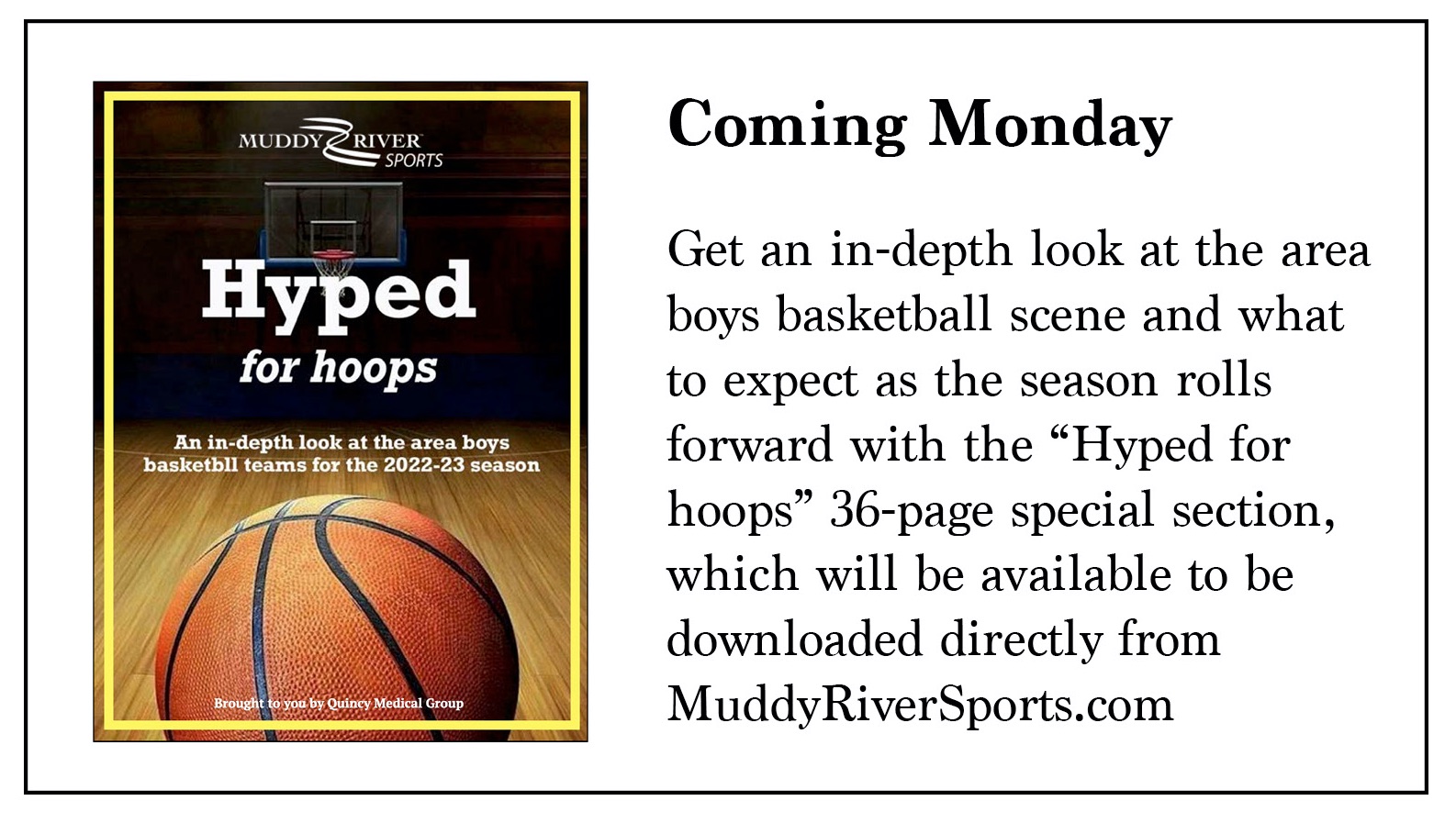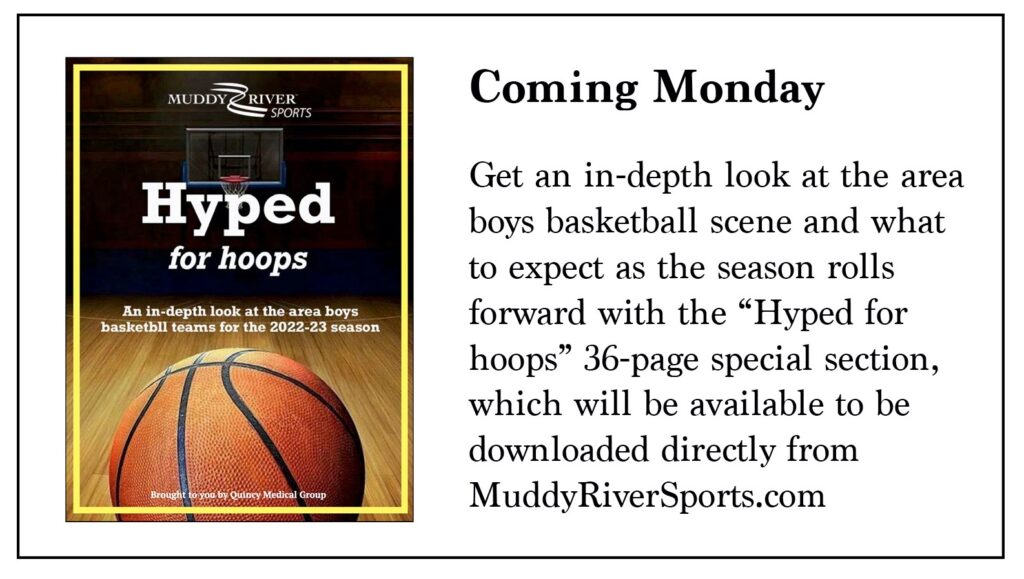 "We know what it takes to win now," Longcor said.
That's a critical piece to the puzzle.
"We've been through everything there is," O'Brien said. "The whole season we had close games where we had to battle. So we've been in every situation we can go through. We have to let that benefit us this year.
"Knowing how to win basketball games is huge. There are a bunch of talented teams who when it gets close don't know how to win. Everything we went through last year helps a lot because we know how to win those games."
The fact different players made crucial plays at different times is invaluable.
That comes back to trust.
"We play really well as a group together," said Wires, who hit the game-winning shot against Collinsville in the sectional semifinals. "None of us are selfish. No matter which five are on the court, we're all going to communicate and be loud."
Sharing the ball is a must with the variety of weapons the Blue Devils possess.
Longcor set the QHS freshman scoring record last season with 454 points, which translated to 13.4 points per game. He made 56 3-pointers, which ranks among the 10 best single-season efforts in program history, and he led the Blue Devils with 106 assists.
Several NCAA Division I programs have visited Blue Devil Gym already to get a look at the 6-foot-3 first-team All-WB6 selection.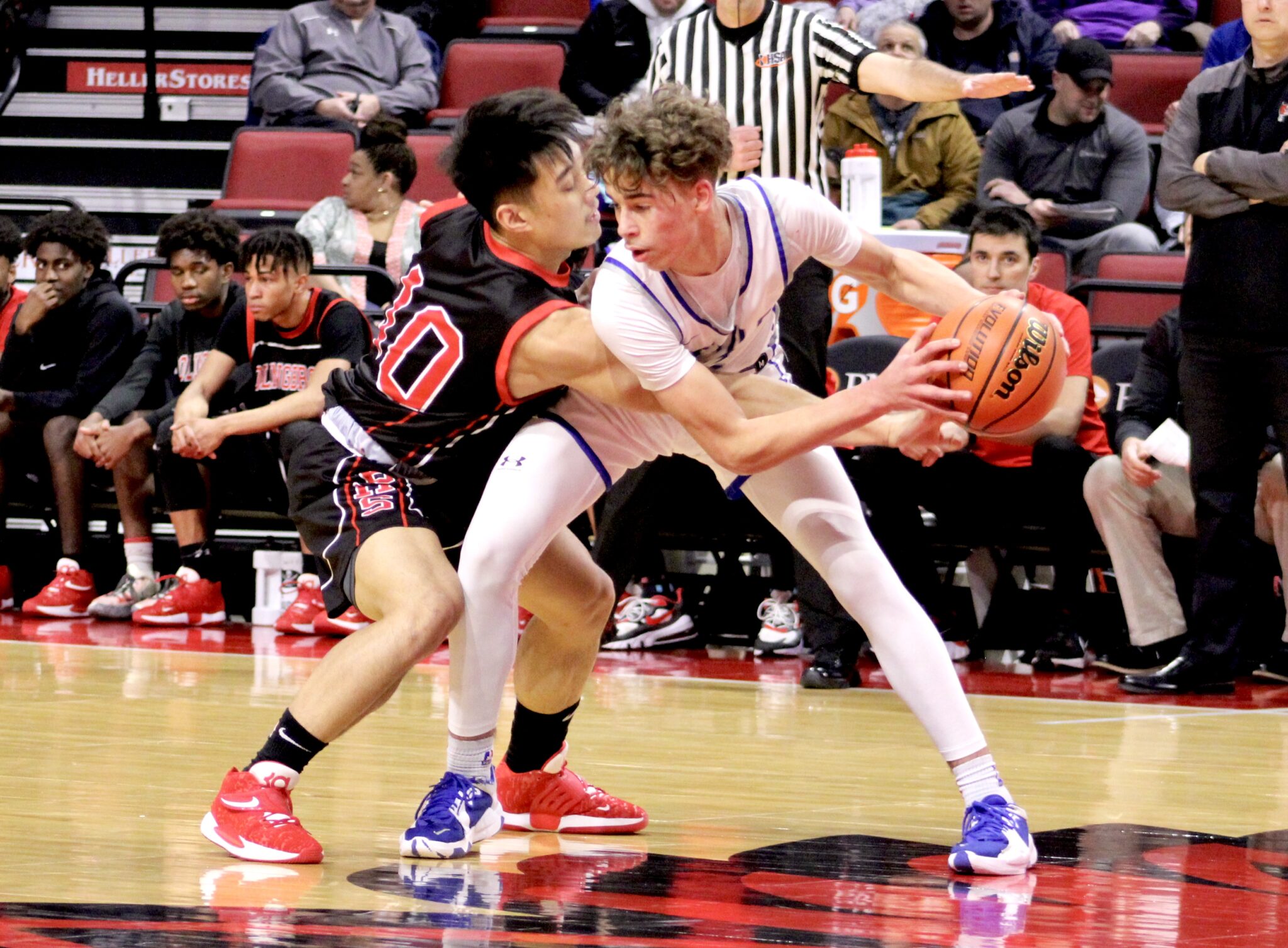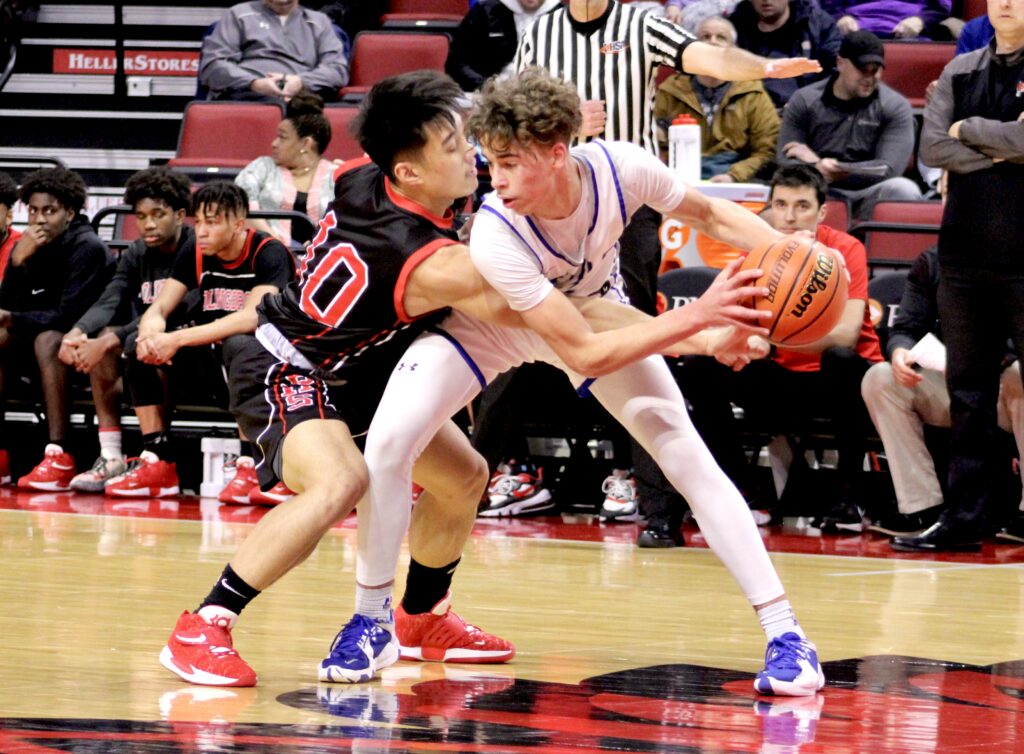 He was one of three freshmen to see extensive minutes last season, along with 6-foot-5 forward Keshaun Thomas and 6-foot-1 shooting guard Dominique Clay. Thomas became a starter by the end of the season and averaged 6.8 points and 5.4 rebounds per game.
O'Brien averaged 4.1 points and was second on the team with 82 assists. Wires came off the bench last season, but he played substantial minutes and averaged 3.2 points while dishing out 67 assists.
The glaring omission when discussing productivity is that of Jeremiah Talton, the first-team all-stater and 3-point record holder who graduated after averaging 18.5 points and 6.3 rebounds and making 104 3-pointers.
The return of Camden Brown helps compensate there. A 6-foot-5 junior forward, Brown missed last season because of a knee injury, but he played on the varsity as a freshman, already has scholarship offers from NCAA Division II schools and has the ability to play inside and out and above the rim.
Getting him integrated into the attack will be part of this team's growth process.
"They're fun to be around and they compete," Douglas said. "We're taking coaching, which isn't easy with everything going in and all of the stuff we're putting it. But they're taking coaching really well and they are competing every drill and every play we put out there.
"It's been fun to watch the progression thus far. This group understands and is learning we're not anywhere close to where we need to be right now. That's great because we have a lot of room to grow."
The good ol' standby throughout that process will be the Blue Devils' defense, which allowed 44.7 points per game last season and held opponents to 38-percent shooting from the field.
"We defend," O'Brien said. "We're energetic and we defend. We share the ball like we did last year. We communicate. Everything. But in the end, we defend and we have to defend."
And the Blue Devils cannot allow the expectations to create overconfidence.
"Make sure we stay as a team and stay humble," Longcor said. "Keep working and keep our heads down. The work will show. If we let it get to our head, it won't. We have to stay focused, stay humble and let the work we put in show."
Miss Clipping Out Stories to Save for Later?
Click the Purchase Story button below to order a print of this story. We will print it for you on matte photo paper to keep forever.