Call it a comeback: Linenfelser's grand slam caps Raiders' rally against Tigers, completes sweep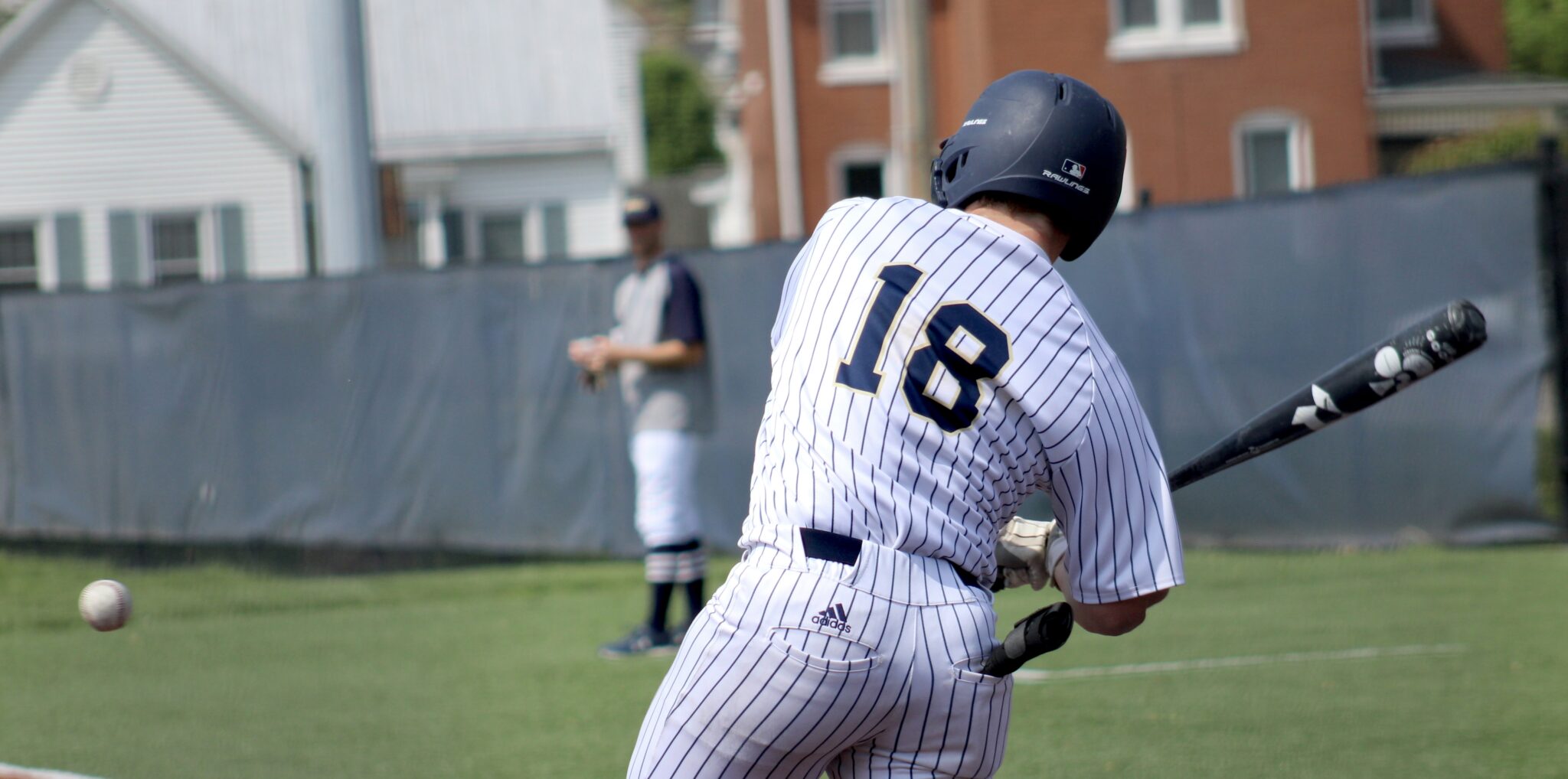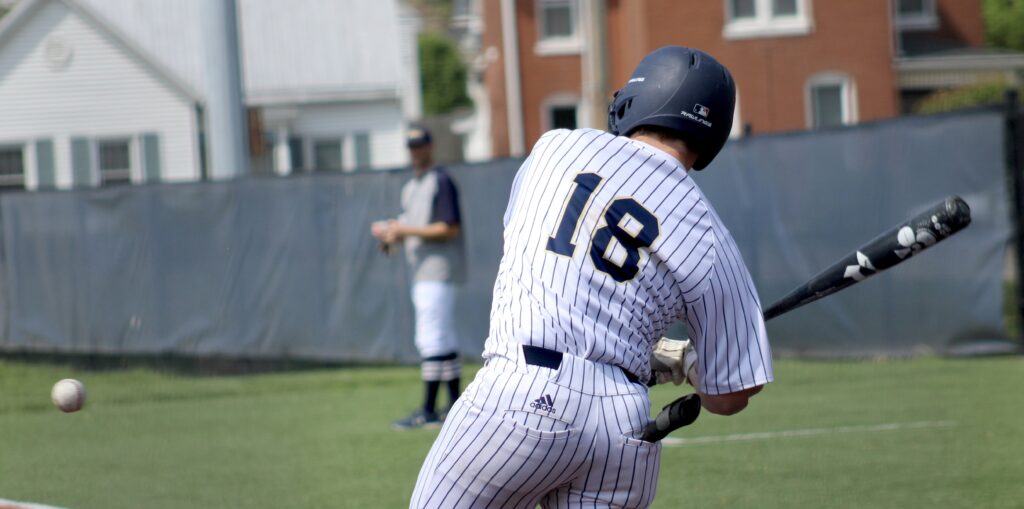 QUINCY — A day that began with thunder and lightning ended with the biggest bang imaginable.
A historic winning streak remains intact thanks to that.
Facing its second-largest deficit of the season and trailing for only the third time all season, the Quincy Notre Dame baseball team managed to end an exhausting week by erasing Macon's seven-run lead Saturday in the final game of the QND/Palmyra Spring Slam.
Three run-scoring doubles in the fourth inning gave the rally legs, and Jack Linenfelser finished it off by hitting a grand slam to left field with two outs in the fifth inning for a 12-10 victory at Ferd Niemann Jr. Memorial Ballfield.
"I wasn't trying to do too much," Linenfelser said. "I got my pitch and I elevated it and it went out."
The echo of excitement emanating from The Ferd in that moment carried far and wide.
"I was rounding first base and I was like, 'Oh, it's for sure gone,'" Linenfelser said. "It felt great. Fighting our way back and finding a way to win, that's incredible."
Coupled with a 12-5 victory over Hannibal to start the day in which right-hander Tyler Dance flirted with a no-hitter, the Raiders (27-1) ran their win streak to 24 straight games.
In the process, QND surpassed last year's 23-game win streak and is closing in on the 2015 team's 26-game win streak for the longest in program history. With three regular-season games remaining, the record could fall before the postseason.
Should a deficit threaten to derail the streak, the Raiders now know they can overcome it.
"That's a great thing to be able to fall behind and come back to win," Linenfelser said. "We're going to face adversity in the playoffs. Beating teams by 15 runs every game is not really helping us. Coming back with no pitching left is really big for us."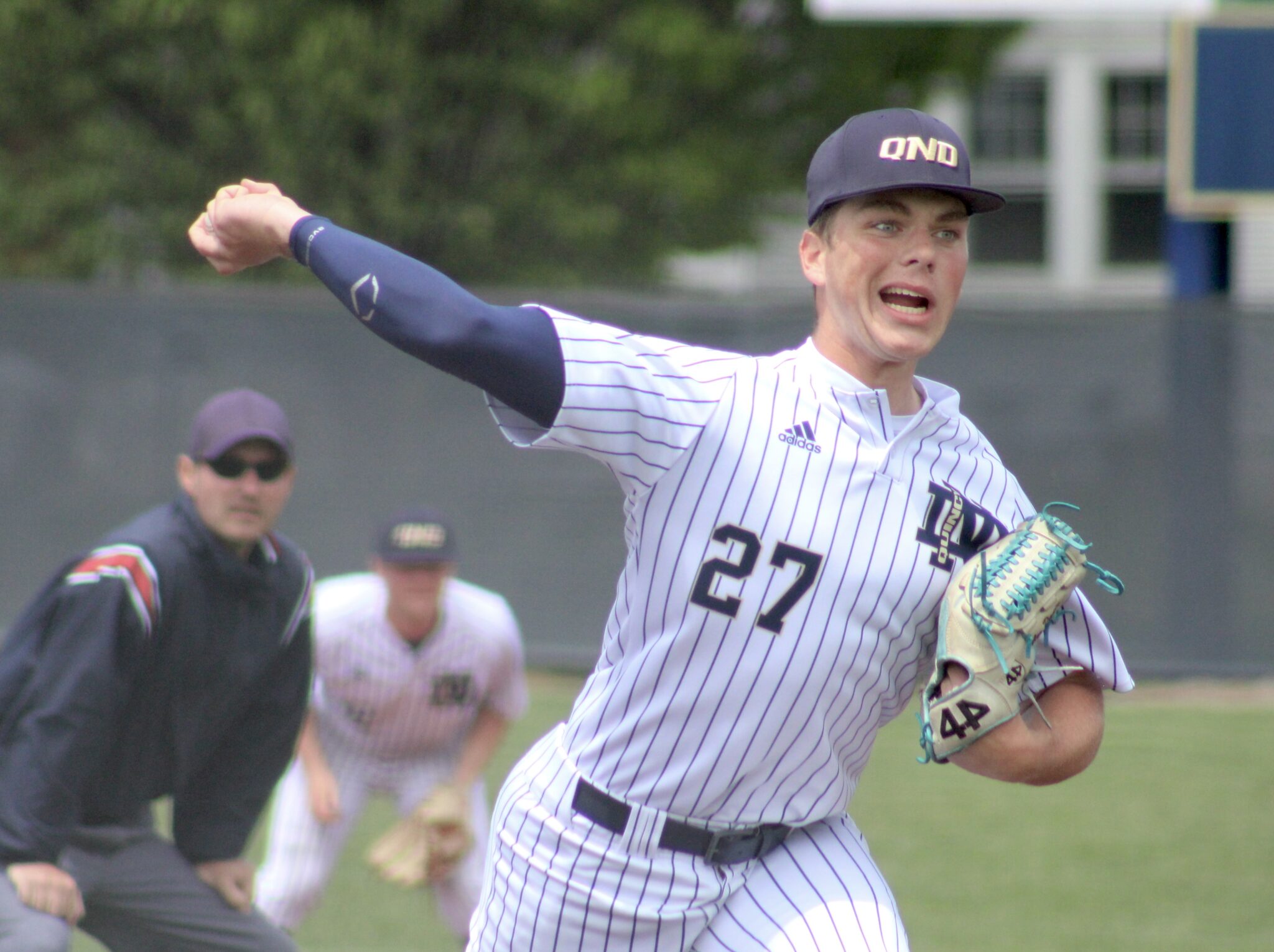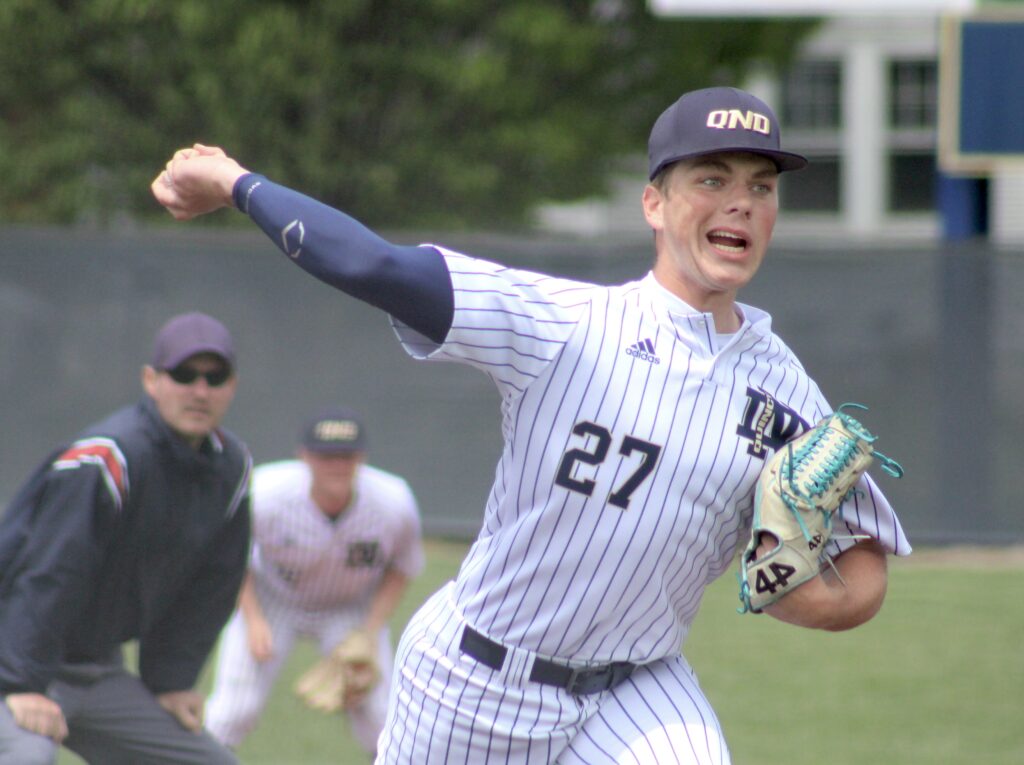 Nothing seems to be able to shake this group, not even a two-hour weather delay.
A stretch of thunderstorms hit Quincy about 30 minutes before the 10 a.m. scheduled start time against Hannibal, forcing officials to delay play until the storm cell passed. It led to some frivolity in the dugout as the teams waited for what became an 11:30 a.m. first pitch, but Dance never lost his focus.
"I knew I had to keep myself locked in and focused because when it was time to go I knew it was time to go," Dance said. "I had to be ready because they know how to swing it over there."
Hannibal (15-15) turned a walk, a wild pitch and a two-out error into a run in the top of the first inning, but Dance was nearly unhittable thereafter. He retired the Pirates in order in the second and fourth innings and worked around a one-out walk in the third.
He took a no-hitter to the fifth inning with a 12-1 lead and sandwiched two strikeouts around a walk to open the frame. Another walk and a wild pitch put runners on the corners before Dance got ahead 0-2 on Waylon Anders, who broke up the no-hitter on the next pitch with a hard grounder up the middle.
"I'm not going to lie, I was thinking about it," Dance said of the no-hitter. "It got to me a little bit."
A Kane Wilson RBI single kept the Pirates from the mercy rule, and Dance was pulled after finishing the fifth. He allowed two hits, struck out 11 and walked four.
"Their top five or six is pretty dangerous," Dance said. "They can knock the ball out of the park at any time. I knew I couldn't miss much. I thought I had pretty good stuff."
Dalton Miller worked the final two innings, striking out five and allowing one run and two hits. Linenfelser went 3 for 4 with two doubles and four RBIs, while Nolan Robb went 3 for 4 with a home run and four RBIs.
Playing their seventh game in six days when they face Macon, the Raiders knew it would be pitching by committee to survive, which puts a higher priority on offense.
"We had to come ready to hit," Linenfelser said.
After allowing Macon (18-5) to score six times in the second inning, highlighted by a Tucker Hatcher home run, and twice more in the top of the fourth, the Raiders trailed 10-3. A 12-4 loss to Hersey on March 27 was the last time QND trailed by more than a run at the end of any inning.
The rally started with a runner on base and two outs in the bottom of the fourth as Tucker Tollerton stroked an RBI double. After a walk to Miller, Brady Kindhart doubled to left field to drive in another. Linenfelser then doubled to left field to plate two more.
In the fifth, Colin Kurk smacked a one-out solo home to left field. One out later, Tollerton doubled and Miller and Kindhart walked to load the bases. Linenfelser unloaded them with one swing.
"That felt great," said Linenfelser, who went 2 for 4 with six RBIs.
Tollerton went 3 for 3 with three runs scored, and Jake Schisler went 3 for 5 as QND collected 14 hits and scored in double digits for the 18th straight game.
The Raiders also gave themselves confidence by being able to rally against a quality opponent.
"I think we were all pretty confident," Linenfelser said. "We weren't trying to get too low or too high. It all wasn't going to happen at once. We had to string some hits together, and we ended up doing it. We ended up getting the job done."
Miss Clipping Out Stories to Save for Later?
Click the Purchase Story button below to order a print of this story. We will print it for you on matte photo paper to keep forever.