Blue Devils survive less-than-Sterling effort to remain tied for first in Western Big 6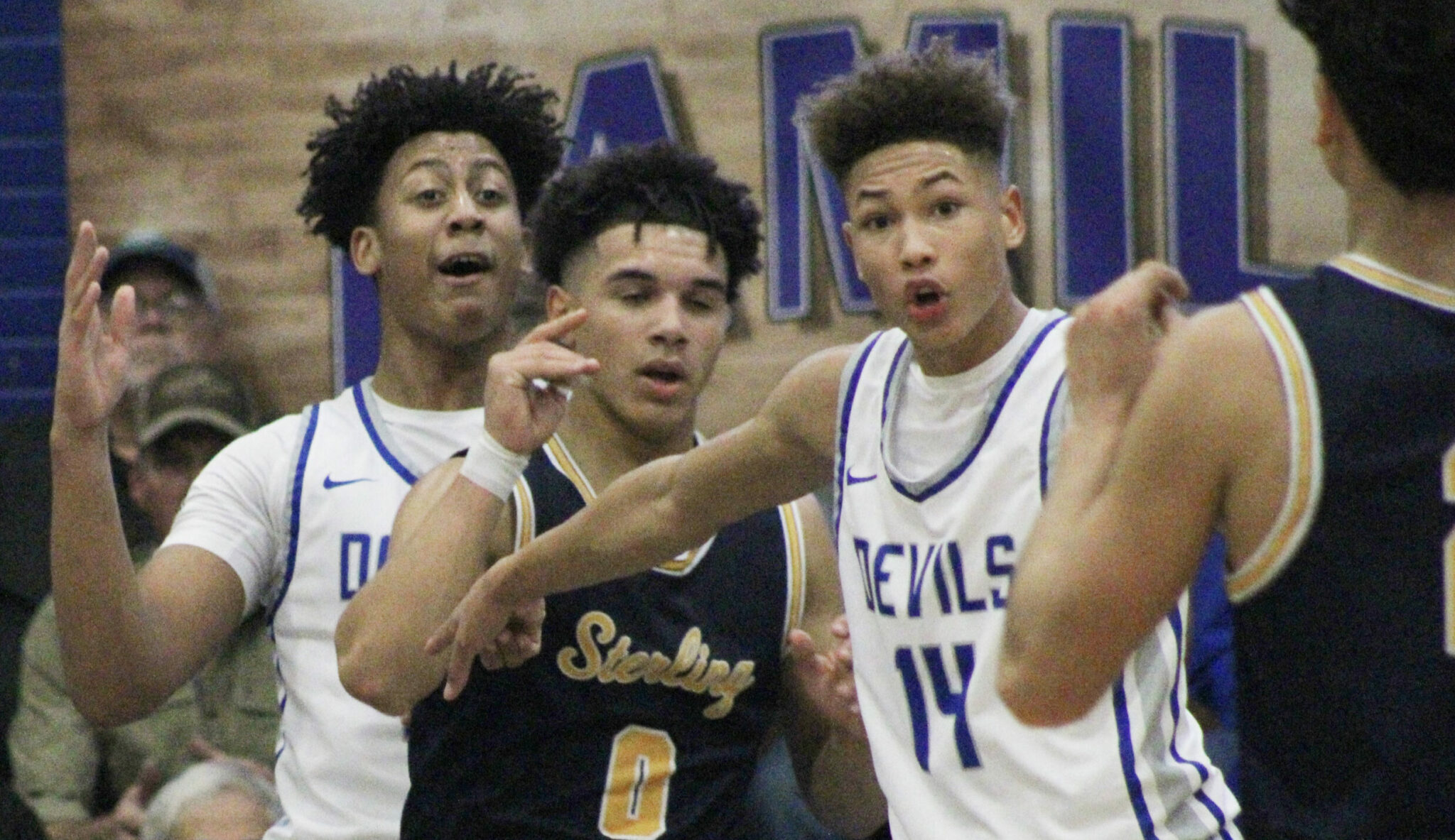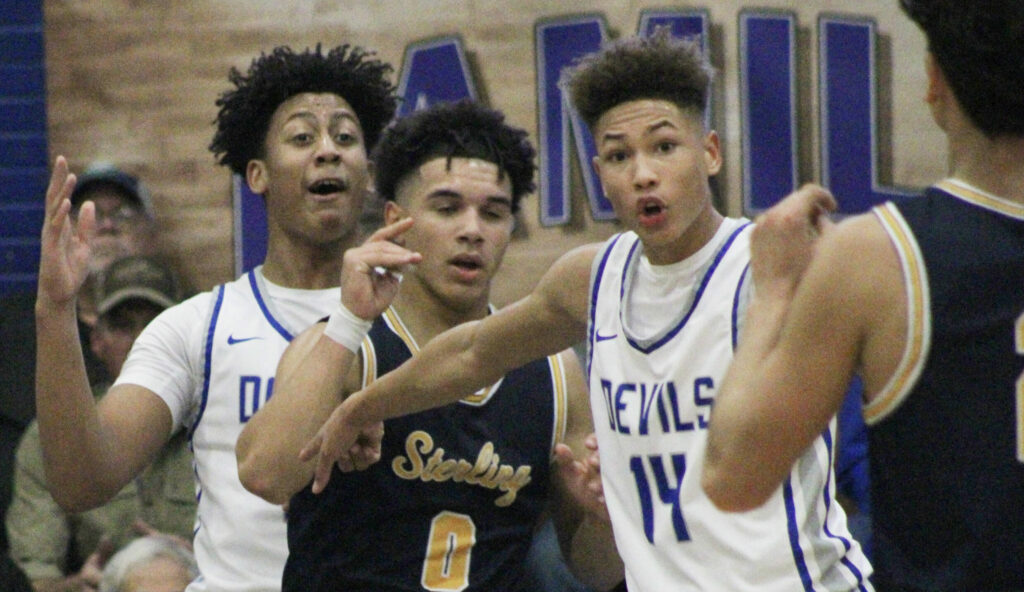 QUINCY — Andy Douglas let his ears be his guide.
"If we can come out the first few possessions and our communication is great, it's probably going to be a good night defensively," the Quincy High School boys basketball coach said. "Tonight, it wasn't. We didn't talk."
So the fact Sterling opened the second half Friday night at Blue Devil Gym by scoring on its first three possessions and ultimately took a one-point lead with 2 minutes, 30 seconds to go in the third quarter aggravated Douglas.
It didn't surprise him.
"I honestly thought (Sterling) had the energy tonight," Douglas said. "They came out and you could see it in the guys on the floor. You could see it in the guys on the bench. They had the energy, and for some reason, our guys didn't."
At least not until Dominique Clay made a couple of plays.
The sophomore guard scored off dribble penetration to kickstart a 9-2 run to close the third quarter that eventually propelled the state-ranked Blue Devils to a 62-52 Western Big 6 Conference victory. Quincy, ranked ninth in Class 4A, scored on four consecutive possessions in the run, while Sterling turned the ball over on three of its four possessions.
Clay snapped Sterling's six-point run to start the second half with a 3-pointer and also was part of a double team that forced a travel on the Golden Warriors' final possession of the third quarter that allowed the Blue Devils to take a 46-40 lead into the final eight minutes.
"You don't get consecutive stops and that's a backbreaker," Sterling coach Ryan Vasquez said. "That put us up against the ropes a little bit. That's something we have to learn from. That's something that's fixable. We're going to dig into film and get that fixed."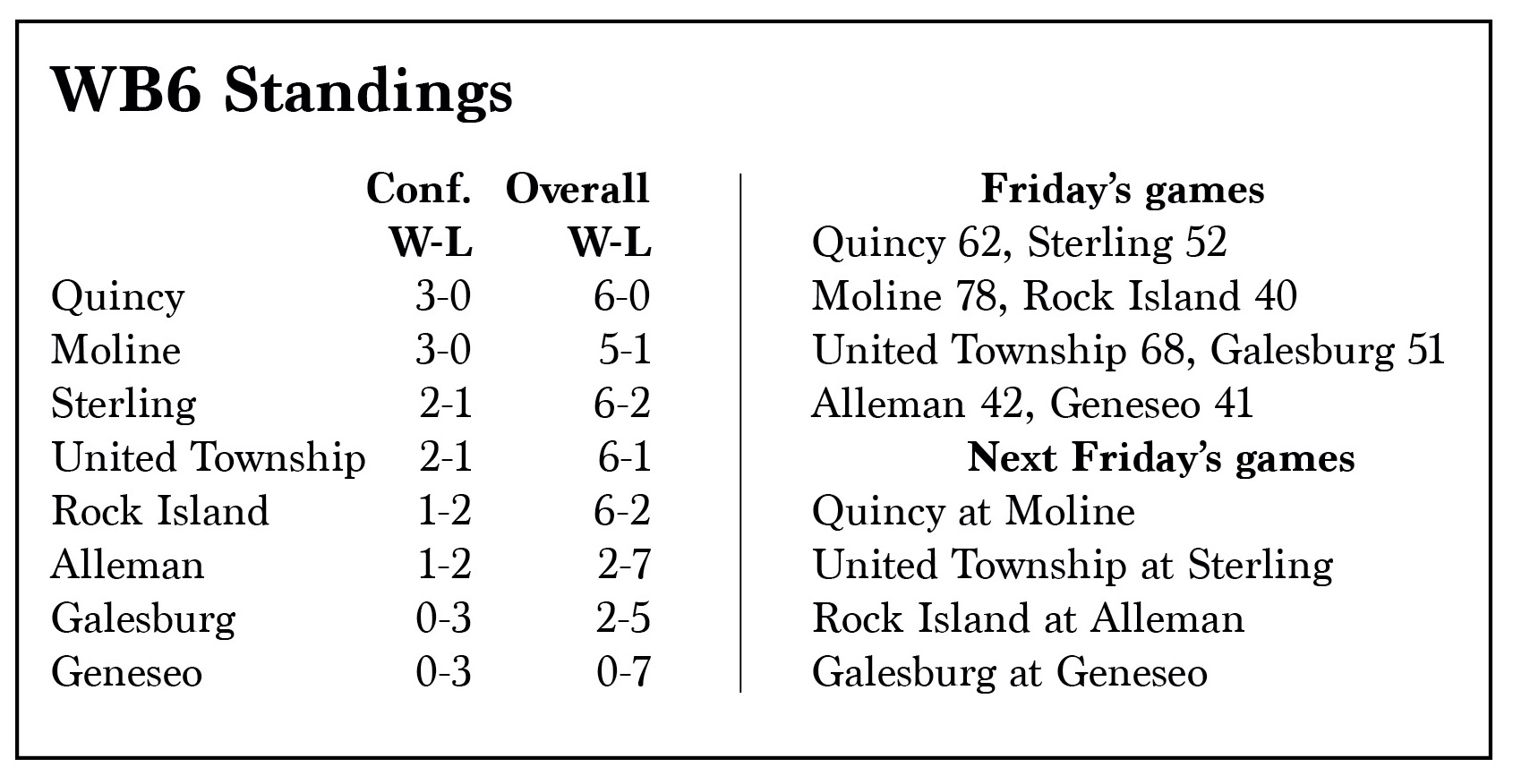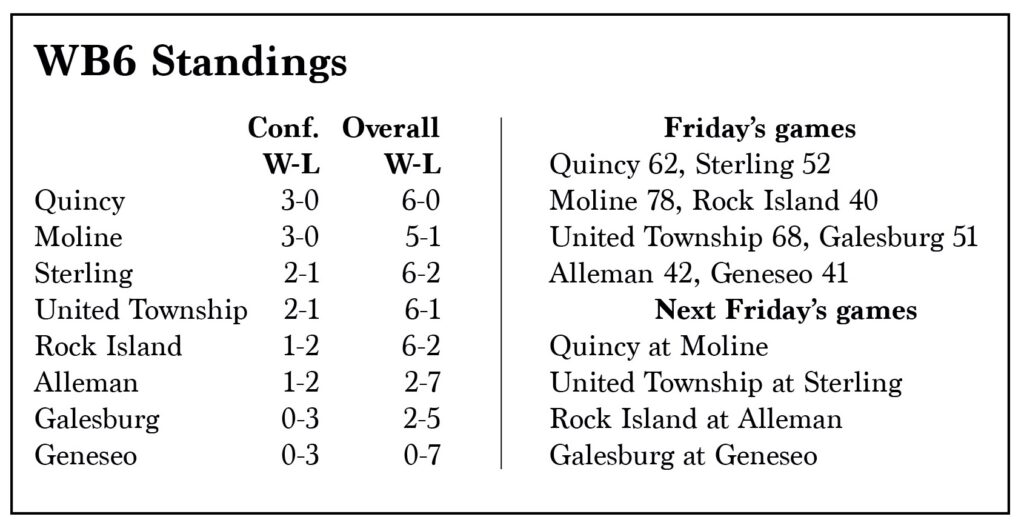 The Blue Devils (6-0, 3-0 WB6) extended their lead to 11 points in the first three minutes of the fourth quarter and used a Clay steal and layup with 3:26 to go to keep the double-digit advantage.
"You never want to be down, but you do want to see what your guys are about in those situations," Douglas said. "Once again, they proved they have a lot of dog in them. It wasn't a perfect game by any means. When they really needed to turn it up while playing from behind, I thought they did a good job of sticking in it."
Sterling (6-2, 2-1 WB6) twice trimmed the deficit to five — on Andre Klaver's two free throws with 2:10 remaining and his basket in the middle of the paint with 1:30 remaining — but Quincy scored the game's final five points with Camden Brown hitting three free throws.
Klaver led the Golden Warriors with a game-high 21 points.
"The bottom line is we have to play 32 minutes, and we didn't against a quality Quincy team," Vasquez said. "They got the best punch there near the end. You just have to learn from those failures."
The Golden Warriors also had success penetrating the Blue Devils' 1-2-2 zone, scoring their first three baskets of the second half in the paint. In fact, Sterling scored 10 of its 11 second-half field goals in the paint.
"It's always easier to score in the paint," Vassquez said. "Paint touches are golden."
The Blue Devils didn't do a quality job of combating it.
"We didn't make the adjustments we needed to make," Douglas said.
Still, the Blue Devils were able to get enough stops to make the lead brought about by the third-quarter run last.
"I felt we got a lot of open looks, but they just didn't go," Vasquez said. "When you're not making shots, your defense has to carry you. Our defense didn't carry us for a three-minute span and that's what hurt us."
Clay led the Blue Devils with 16 points, while Brown and Keshaun Thomas each had 13 points. Although that was enough to keep Quincy undefeated, it left everyone a touch sour because expectations are much higher.
"We learned we don't want to be good," Douglas said. "That's the biggest takeaway. We're not OK with status quo. If this is a team that really wants to be great, than everything we do has to be great. We've had some good practices. We haven't had great practices.
"When you don't put together great practices, you're going to have good efforts at times, but it's going to be inconsistent. Tonight, you could see we were very inconsistent. The guys want to fix it because they want to be great."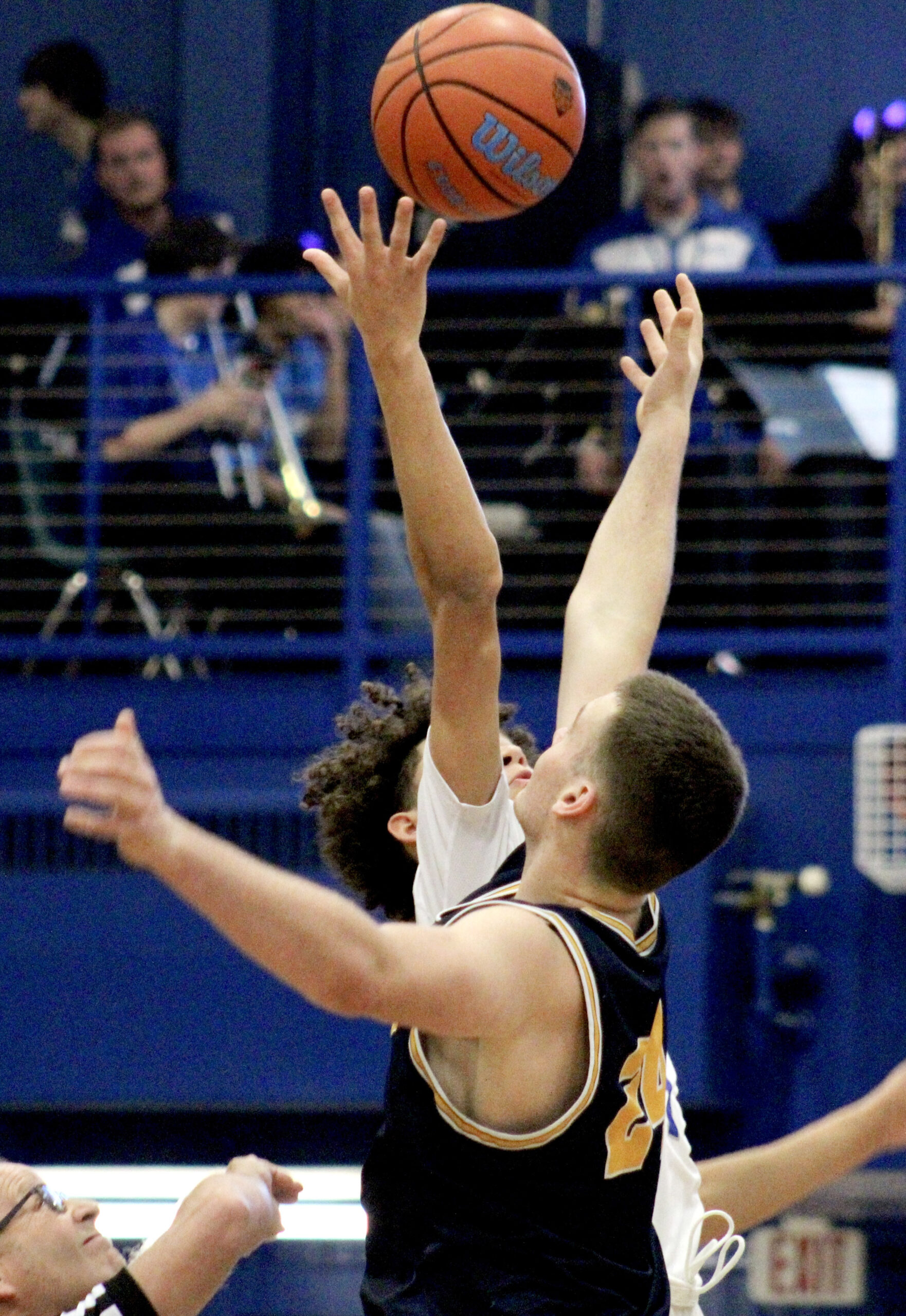 Miss Clipping Out Stories to Save for Later?
Click the Purchase Story button below to order a print of this story. We will print it for you on matte photo paper to keep forever.