Blue Devils don't stop believing comeback is possible, rally to forge tie with Bruins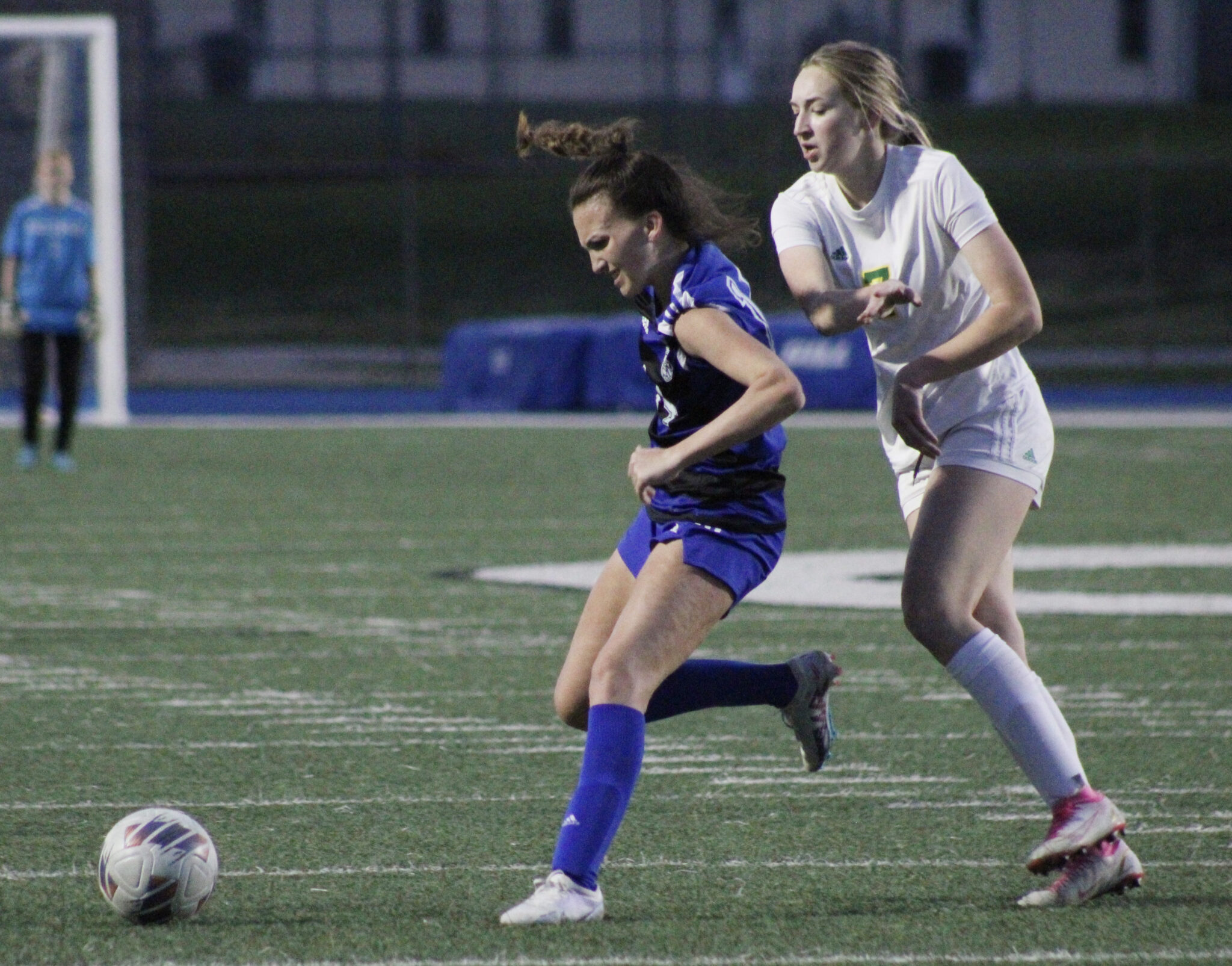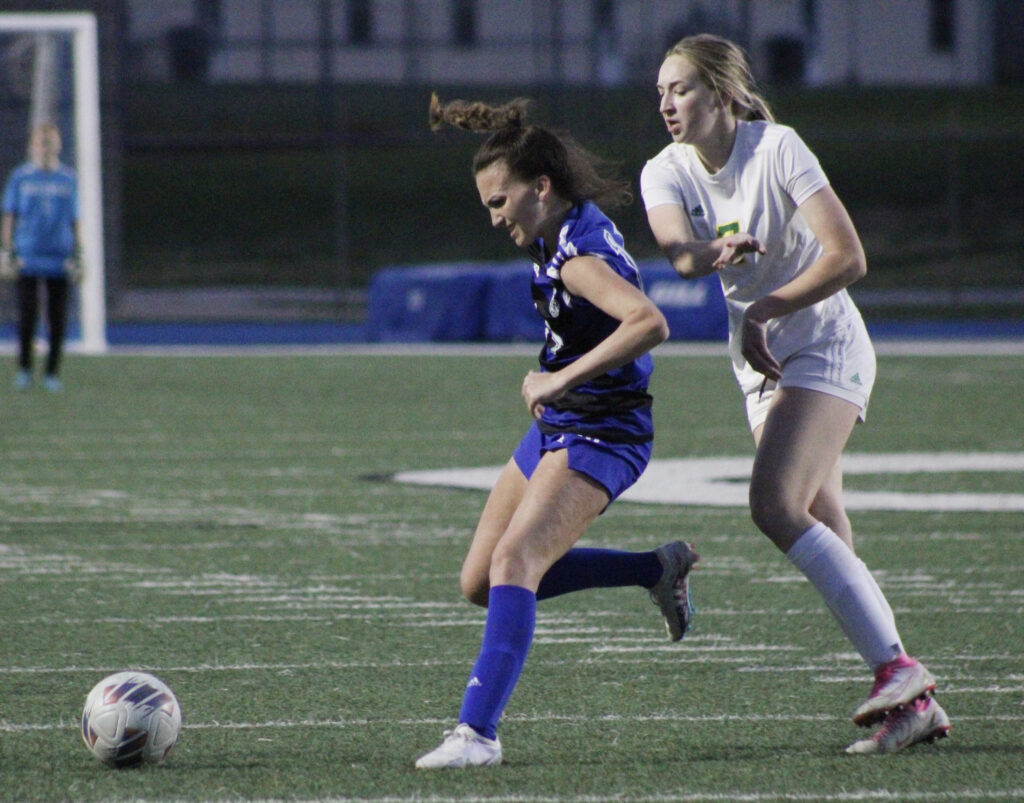 QUINCY — The moment "Sweet Caroline" began playing over the Flinn Stadium sound system, Bri Lannerd's excitement enveloped her teammates.
"That's our song," she blurted out.
The next thing you know, the Quincy High School girls soccer players were singing and dancing to the Neil Diamond tune.
Although the song released more than 50 years ago may seem like the Blue Devils' perfect postgame celebratory tune, there's a song that's four decades old and nearly as celebrated in pop culture that may be more apropos as their mantra.
Like Journey sang, the Blue Devils simply "Don't Stop Believin'."
There's no better example than Monday night.
Trailing Columbia (Mo.) Rock Bridge 3-0 after the first 22 minutes, the Blue Devils found motivation and anger in a vicious hit, rallied to score twice before halftime and finished the comeback with Lannerd's goal midway through the second half to forge a 3-3 tie.
"We know how to get out there and get after it," junior defender Hope Lenz said. "When we were trailing, we were a little down on ourselves. (QHS coach Travis Dinkheller) always talks about how we hold the rope for each other. We picked each other up tonight. It showed who we are as a team."
It showcased character as much as anything.
The Bruins scored three times on their first five shots — one of the two misses hit the post — and put the Blue Devils in an uncomfortable and unenviable situation. Quincy (8-0-3) hadn't trailed by more than a goal in any of its first 10 games.
"I learned the harder we're pressured, the more we work together and the more we can pick ourselves up," senior defender Anna Morrison said.
That's not easy facing such a daunting deficit.
"Honestly, if I'm being 100 percent honest with you, I was a little worried," Morrison said. "I still have faith in my team and I know when we come together we're amazing."
One play unified the Blue Devils more than any other.
With 3:54 remaining in the first half, QHS defender Ava Soltwedel settled a ricocheted ball off her chest, and as she moved forward to win it, Rock Bridge's Lily Patterson came hard at the ball and delivered a flatbacking shoulder into Soltwedel's chest that left her on the ground.
Eventually, Soltwedel was helped off the field and didn't return under concussion protocol.
"That gave us a little bit of motivation because you're not going to come on our field and in our house and beat us up and beat us," Lannerd said. "No."
A minute later, the comeback commenced.
Off a Rian Moore corner kick that carried to the back post, Lannerd headed it down and Taylor Routh punched it in for the first goal. Routh's second goal was even bigger. She collected a loose ball in the waning seconds of the half, made one touch to the inside and ripped a left-footed shot from 18 yards out to the left of the keeper.
"It was one of the best things I've seen in my life," Lannerd said. "Not only was it a fantastic finish with her left foot, but the way it boosted up our team was amazing. The momentum completely shifted."
Everyone felt it.
"Oh, man, I think her goal and Ava's wipeout were what really changed the game," Morrison said. "It created a lot of energy for our team to act off of, and I know we pressed really hard. That goal is the reason I think we finished strong tonight."
Momentum is everything.
"I just kept thinking we need to get one before half," Lannerd said. "If we could get one before half, we had a chance. We were in this game as much as they were. And then we got one. And then we got two, and I knew we were going to be fine."
Lannerd tied the game with 22:30 remaining when she pounced on a rebound of a Routh shot and drove an angled shot from left to right into the back corner. It came less than 90 seconds after the Blue Devils were unable to convert on a penalty kick.
"We knew we were going to get another," Lannerd said. "All of us worked too hard to create those opportunities for us not to get a goal."
Miss Clipping Out Stories to Save for Later?
Click the Purchase Story button below to order a print of this story. We will print it for you on matte photo paper to keep forever.