Age of awareness: Falcons use maturity, physicality to hand Blue Devils first home loss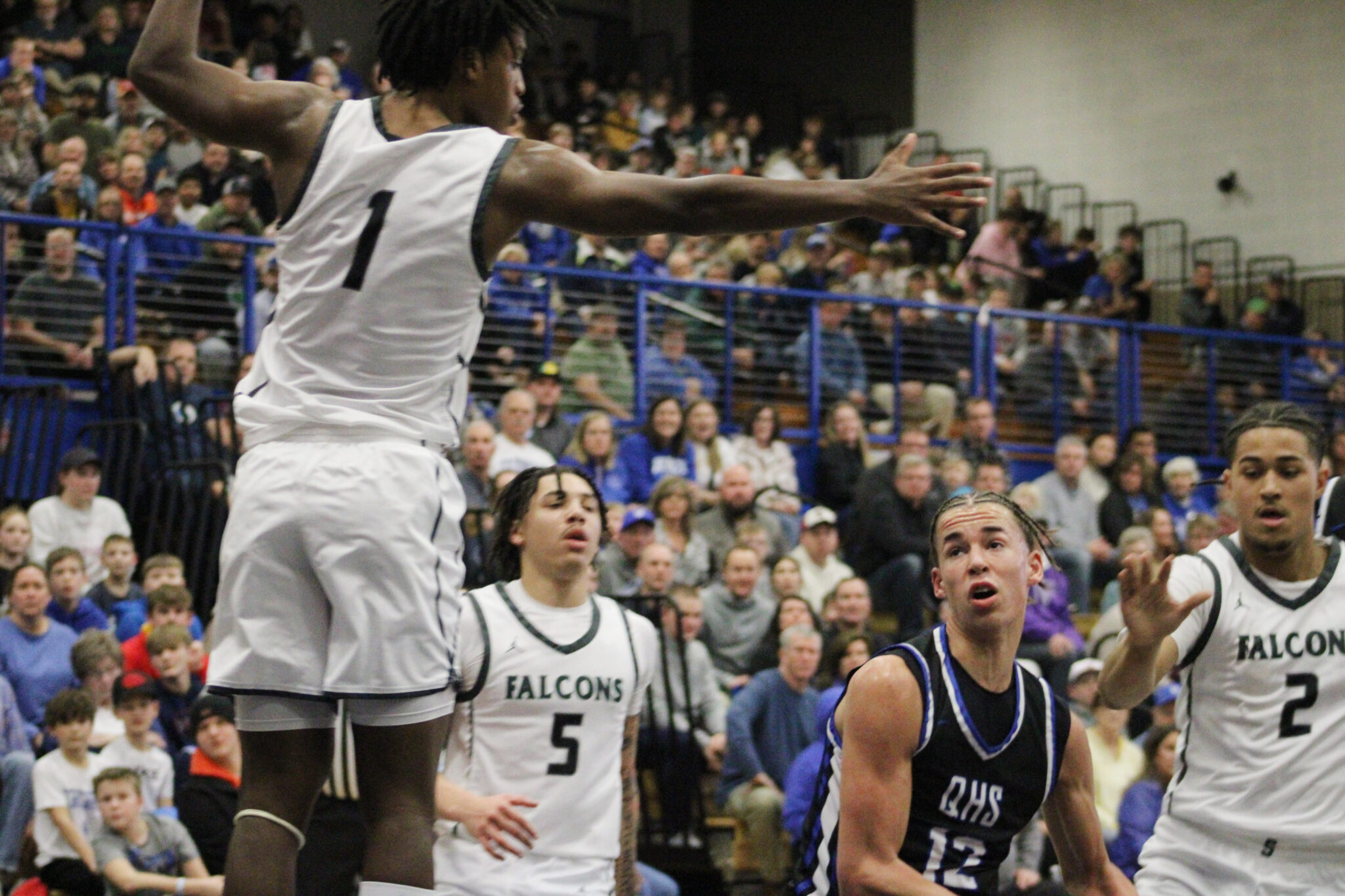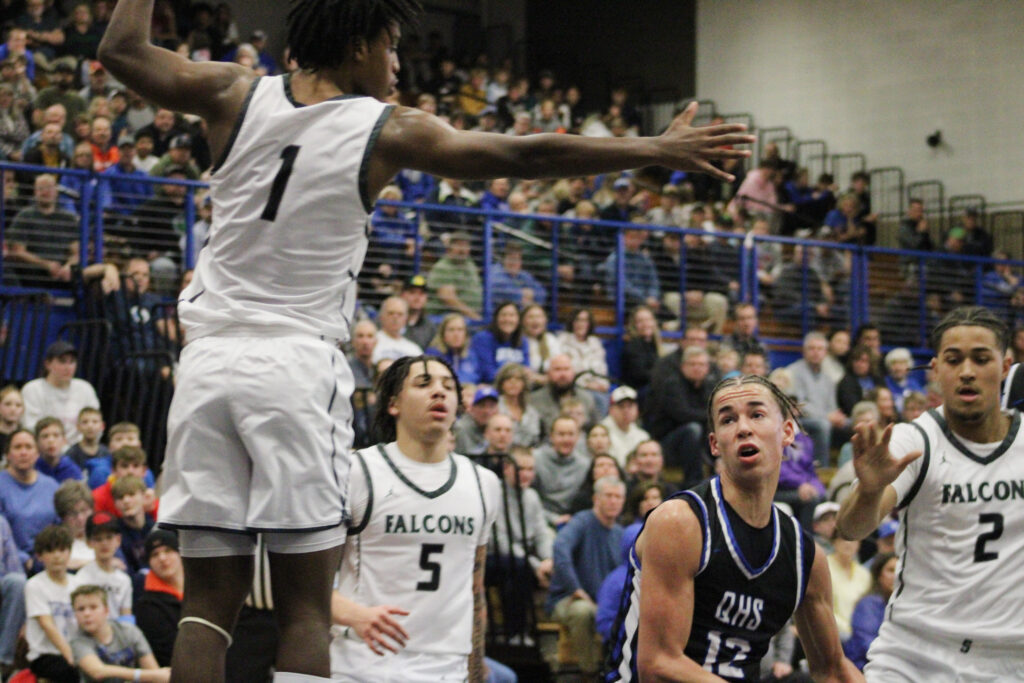 QUINCY — The difference between seniors and sophomores is so much more than two years of age.
"I think our guys are starting to understand that," Quincy High School boys basketball coach Andy Douglas said.
How can he be sure? He listened to several of the Blue Devils, including sophomore guard Bradley Longcor III and junior swingman Tyler Sprick, discuss the high level of talent on display Saturday during the Quincy Shootout, which took place at Blue Devil Gym.
"They were like, 'We have to be dedicated in the weight room this summer,'" Douglas said. "They were saying, 'I'm putting on 30 pounds. I'm putting on 20 pounds of just muscle.' That's what it's going to take. These guys are still young, in their body they're young. Obviously, they are going to grow some more.
"But the physicality we went up against (Saturday night) is something we haven't seen all season long."
It's something the Blue Devils may not see again.
Kansas City Staley, the top-ranked team in Missouri Class 6, pummeled Quincy, ranked eighth in Class 4A, with brute force and overwhelmed it with execution and tenacity, scoring on its first seven possessions of the prime-time Shootout matchup and rolling to a 58-38 victory.
Simply put, the Falcons were more physical and more seasoned.
"At every position," said Douglas, whose team had been 12-0 at home this season.
It was evident from the start.
Falcons senior guard Jared Lee buried a 3-pointer from the left wing on the game's opening possession, and senior forward Cameron Manyawu followed with dunks on back-to-back possession. Senior forward Kayden Fish turned a steal into a dunk and scored at the rim on the next possession, pushing Staley's lead to 16-7 four minutes into the game.
The Falcons (14-1) didn't miss a shot until 3:29 remained in the first quarter.
"When you're playing Quincy, any success you have offensively is important because you're playing that matchup zone," Staley coach Chris Neff said. "If you can see it go in a couple times and you have some things happen where people are sharing the basketball, you have something working."
The Falcons shared it as well as could be expected. They shot 60.7 percent from the field in the first half with assists on 15 of their 17 field goals. It led to a 38-23 halftime lead.
"That's difficult against that team," Neff said. "So I was proud of that."
At the same time, the Falcons committed just four first-half turnovers.
"That's seniors," said Neff, who starts five seniors and received 21 points from the 6-foot-6 Iowa State-bound Fish and 10 from Larry Parker. "It's kids we can trust."
Quincy's all-underclass lineup struggled not only to make shots but to create them as well.
Despite turning the ball over on four consecutive possessions in the first quarter, the Blue Devils (18-3) trailed only 20-16 at the start of the second quarter. However, they went through a stretch where they scored on only 1 of 11 possessions with six turnovers. Staley led 36-20 at that juncture and Quincy never recovered.
Junior guard Ralph Wires led the Blue Devils with 13 points.
"Staley plays with that physicality and keeps guys in front and instills its will defensively," Douglas said. "Tonight just wasn't our night."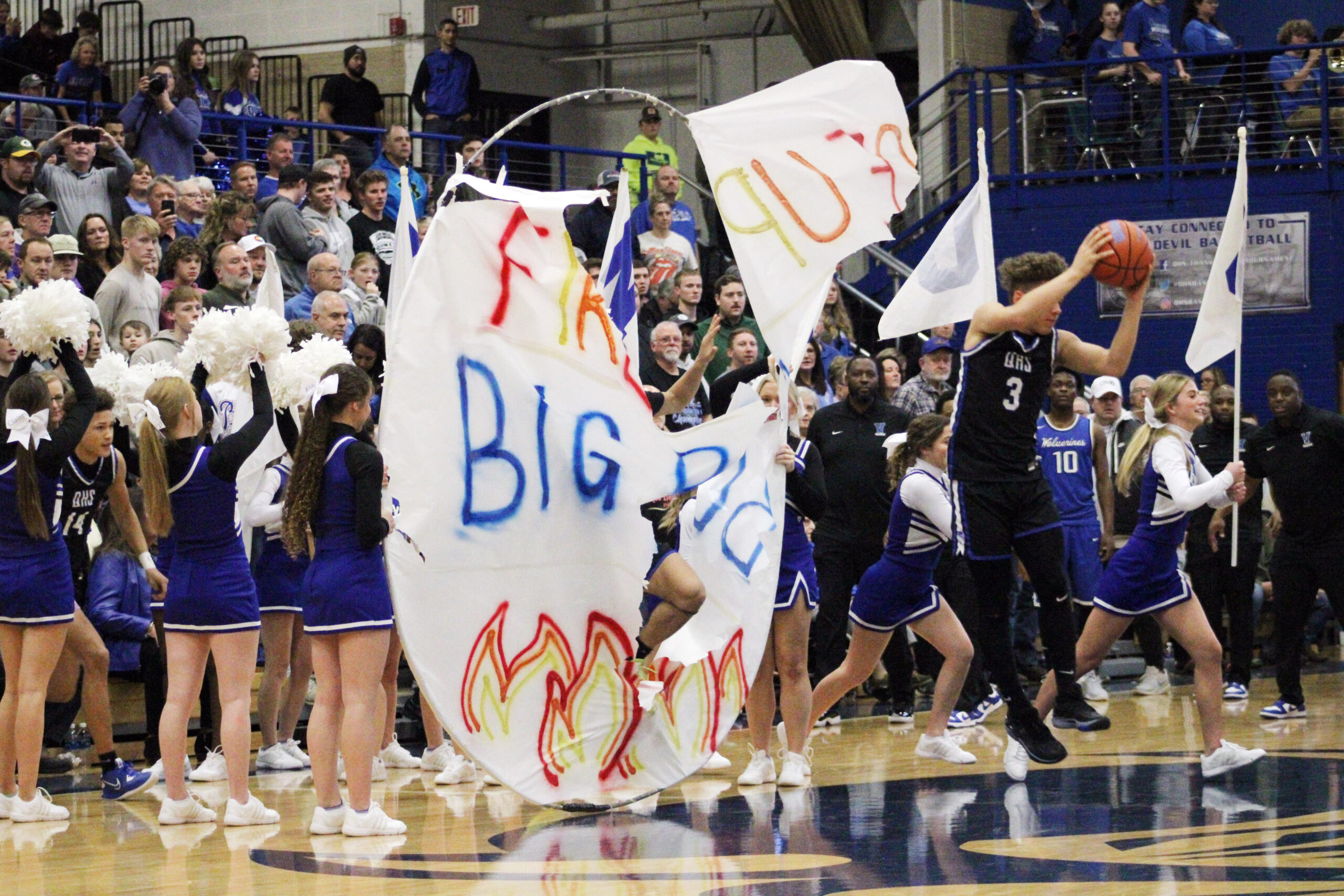 Miss Clipping Out Stories to Save for Later?
Click the Purchase Story button below to order a print of this story. We will print it for you on matte photo paper to keep forever.