Schuckman: Pursuit of perfection helps Blue Devils develop trust, respect in each other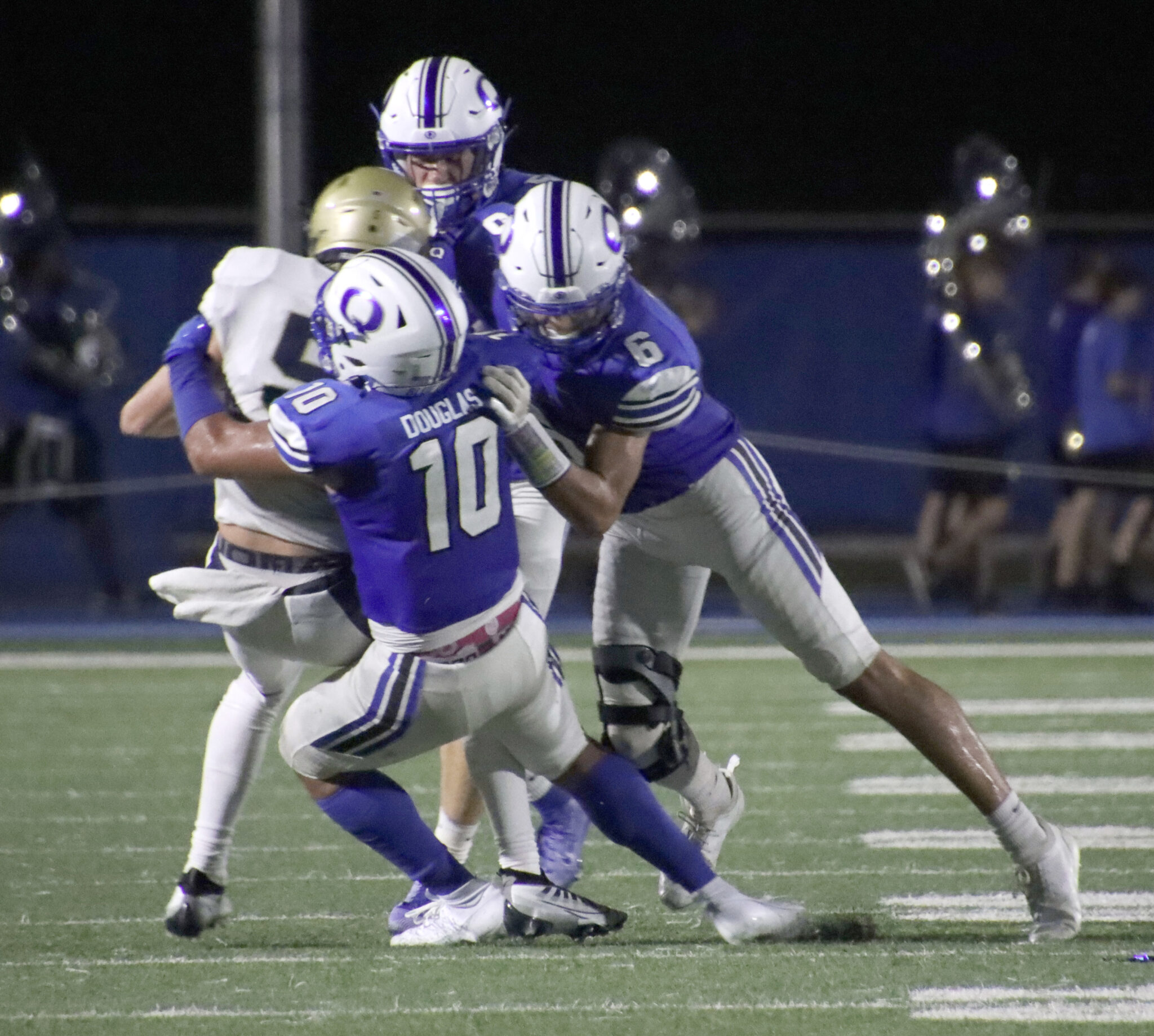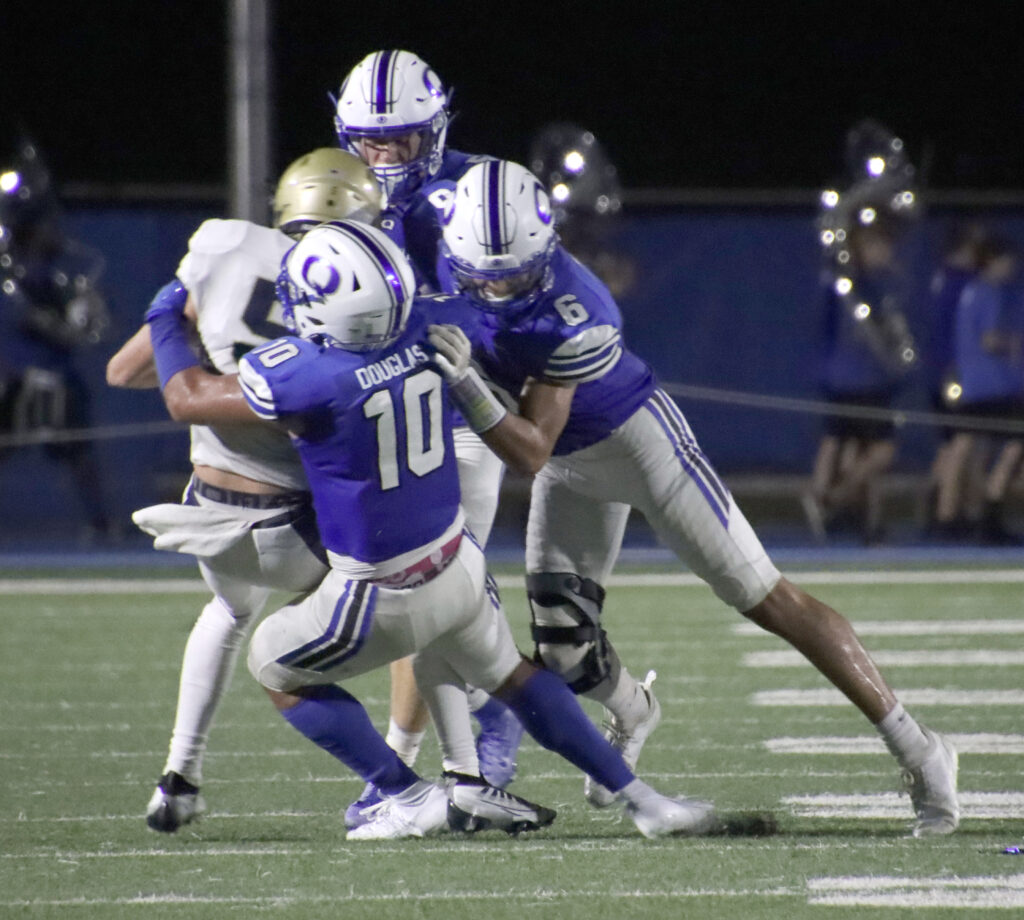 QUINCY — From a movie made before any of the Quincy High School football players were born comes a line that resonates with what the Blue Devils are trying to achieve.
They are chasing perfection, the same way the T.C. Williams Titans were.
In the closing sequence of "Remember the Titans," a movie released in 2000, defensive stalwart Julius Campbell speaks up at halftime of the state championship game and says, "Now, I ain't saying that I'm perfect, 'cause I'm not. And I ain't gonna never be. None of us are. But we have won every single game we have played 'til now. So this team is perfect."
Just like the Blue Devils are.
They head into Friday night's Western Big 6 Conference game against Geneseo looking to cap a 6-0 run through the conference and move a step closer to a perfect regular season. No QHS team has gone 9-0 since 1935, so history as much as perfection is within reach with two weeks to play.
It takes the perfect mindset to handle that.
"We view it and we appreciate it," senior linebacker Ty Douglas said. "We acknowledge that we're a special group. But at the end of the day, we need to stay focused on our current season and not what other people have done. We want to make a name for ourselves, and if we win this game, we will be making a name for ourselves."
It will be Quincy's first WB6 title since 2016 and just the sixth in program history.
"No one on this team has gotten to experience that," Douglas said. "A lot of teams don't get to experience that."
Not many experience an undefeated regular season either.
That can't happen unless the Blue Devils stick to their plan to navigate this week unscathed.
"I can speak for everyone in this locker room," Douglas said. "We have a lot of pride for what we do and how we go about our preparation. We go into every game knowing every game is winnable and we're more skilled and more talented than any team we're put up against. It's a confident mindset, a winning mindset.
"It means a lot for us to keep getting better every single week and keep our minds focused on that specific week. Our coaches are always saying, 'Let's go 1-0 this week.'"
Perfection in any form is difficult to achieve, even if it takes place one week at a time.
"We've shown people we were serious in the preseason with making a perfect regular season our goal," Douglas said. "A lot of people were talking about it, but we've been able to show people what we can do. It looks really good having that zero there. It's what we want to keep. But there's still work to do."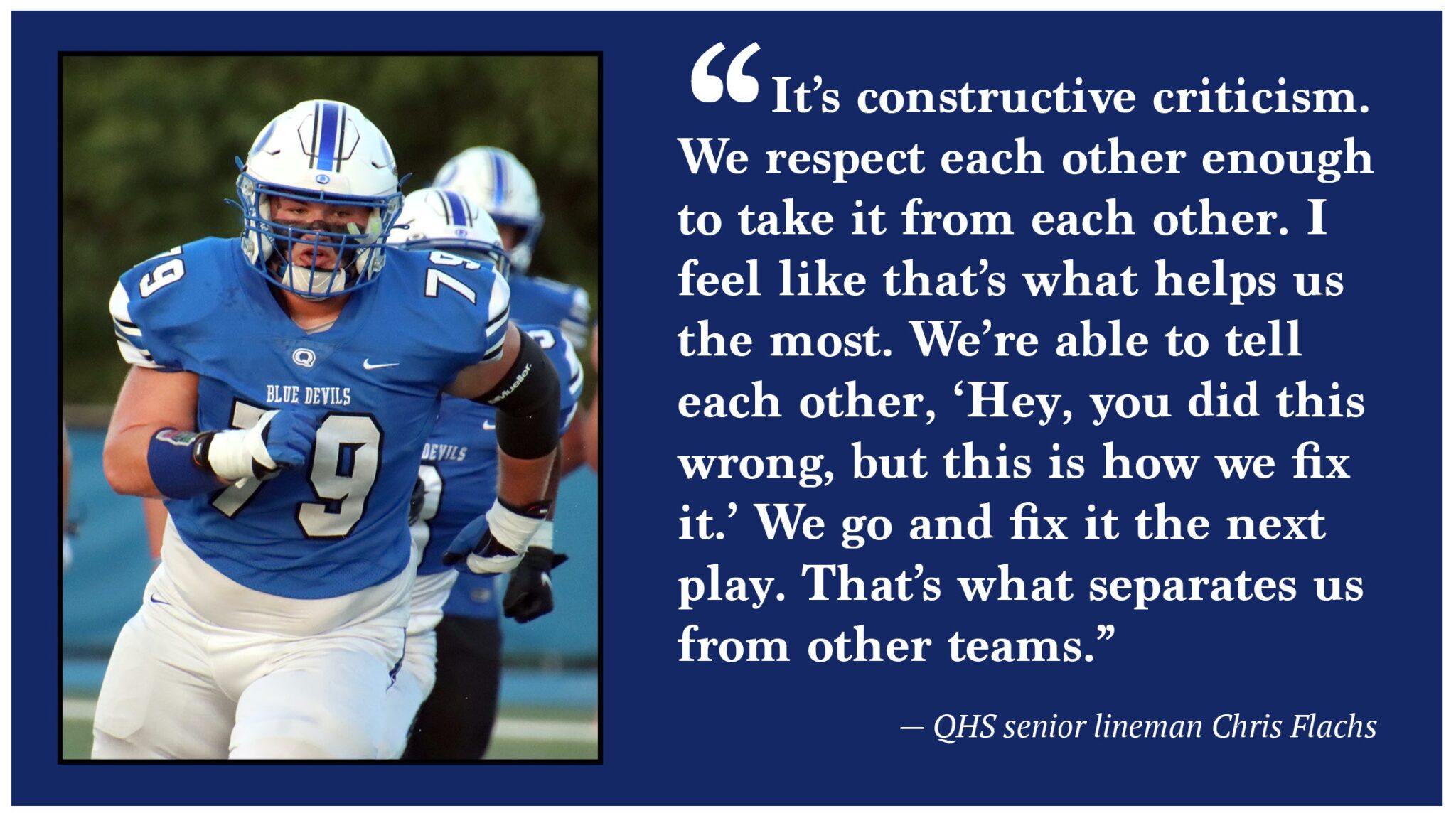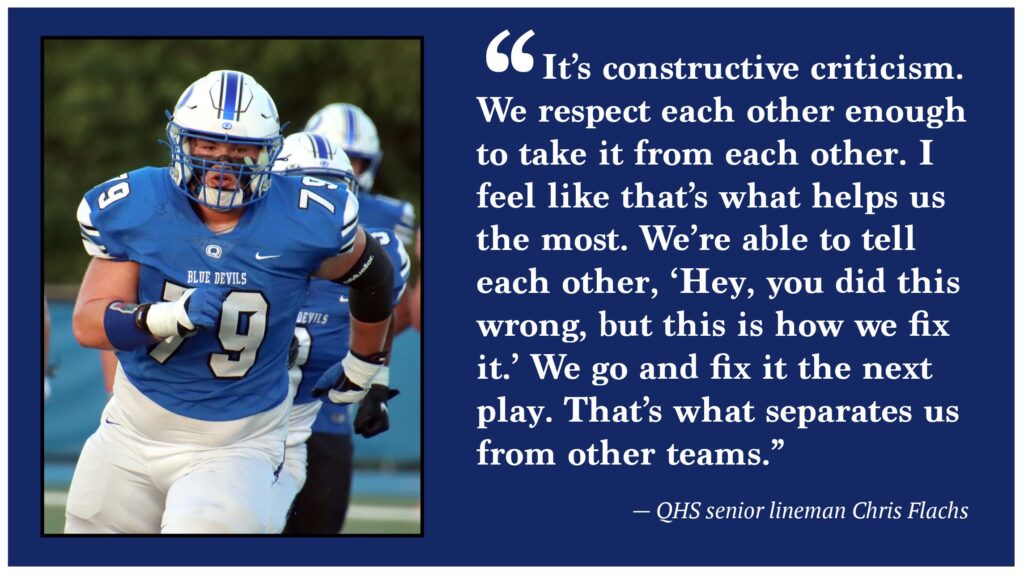 Like the Titans, none of the Blue Devils are perfect.
Despite running out to a 21-0 lead against Sterling in last week's WB6 road game, the Blue Devils made mistakes. They turned the ball over four times. They gave up good field position. They let the Golden Warriors back into the game.
Never once, though, did the Blue Devils turn on each other when things went awry.
"We try not to criticize each other for things we do wrong," Douglas said. "We try to build each other up and let each other know we're OK and go on to the next play. There were a lot of times last week, where we had plays or things we did wrong, where we avoided criticizing each other and backed each other."
Everything said came from the heart for the right reasons.
"It's constructive criticism," senior lineman Chris Flachs said. "We respect each other enough to take it from each other. I feel like that's what helps us the most. We're able to tell each other, 'Hey, you did this wrong, but this is how we fix it.' We go and fix it the next play. That's what separates us from other teams.
"Our back was against the wall, we were in bad field position, we were making mistakes up front and still we knew we had each other. We adjusted. We finished the game strong."
They stayed perfect by doing so.
"We have to leave our mark on this program," Flachs said. "Every team is going to give us everything they have, so we accept the challenge and understand every game is going to be a dogfight. We like the challenge."
And the Blue Devils like how everyone looks at the pursuit of perfection the same way.
It's a collective achievement among players who know they can't be perfect by themselves.
"This year we expected to go undefeated," Douglas said. "So far, we've lived up to that plan because we've stuck together. That's how we'll stay undefeated."
Miss Clipping Out Stories to Save for Later?
Click the Purchase Story button below to order a print of this story. We will print it for you on matte photo paper to keep forever.