Schuckman: In toughest of times, Raiders stand resolute as 'pillar of strength' for Orne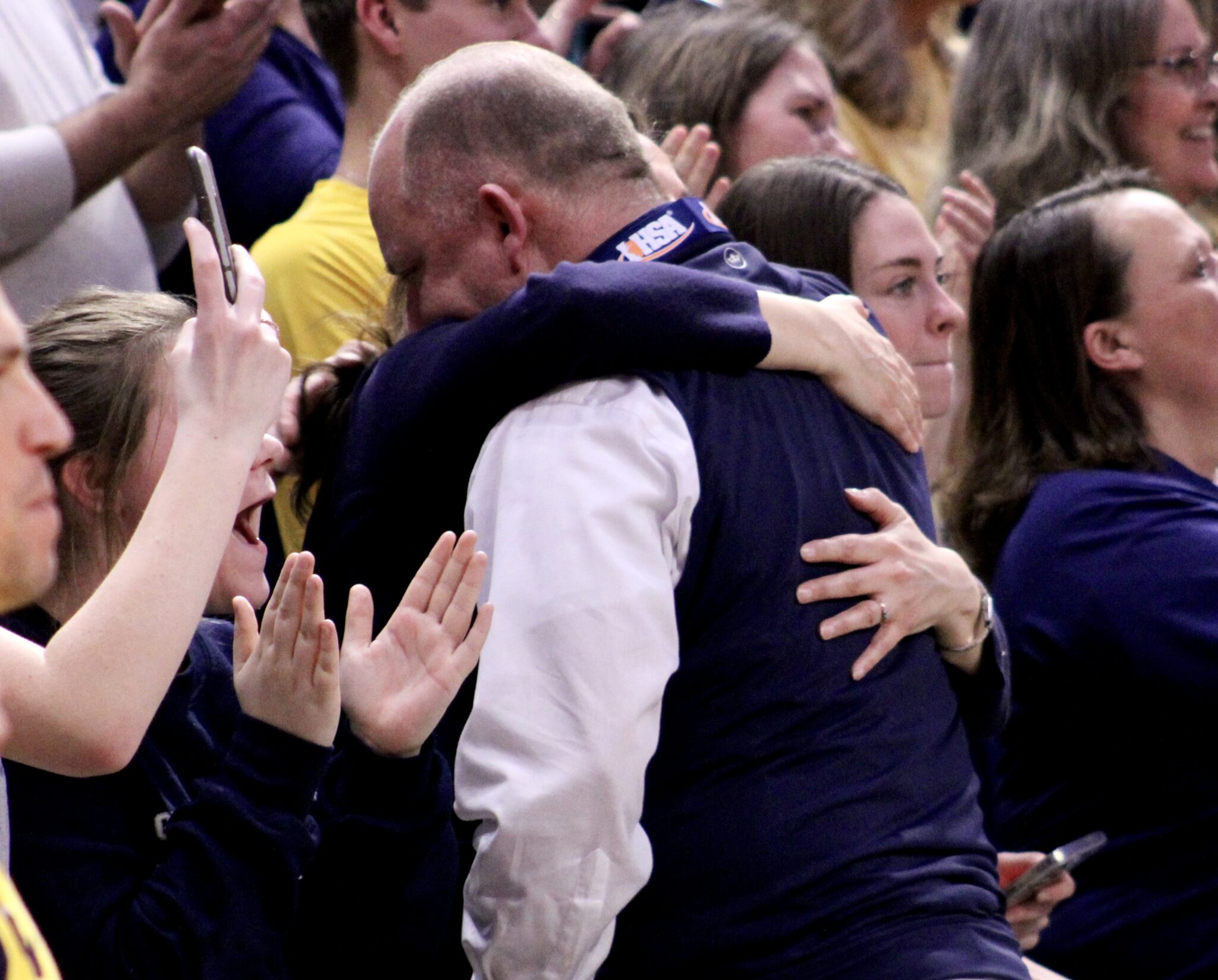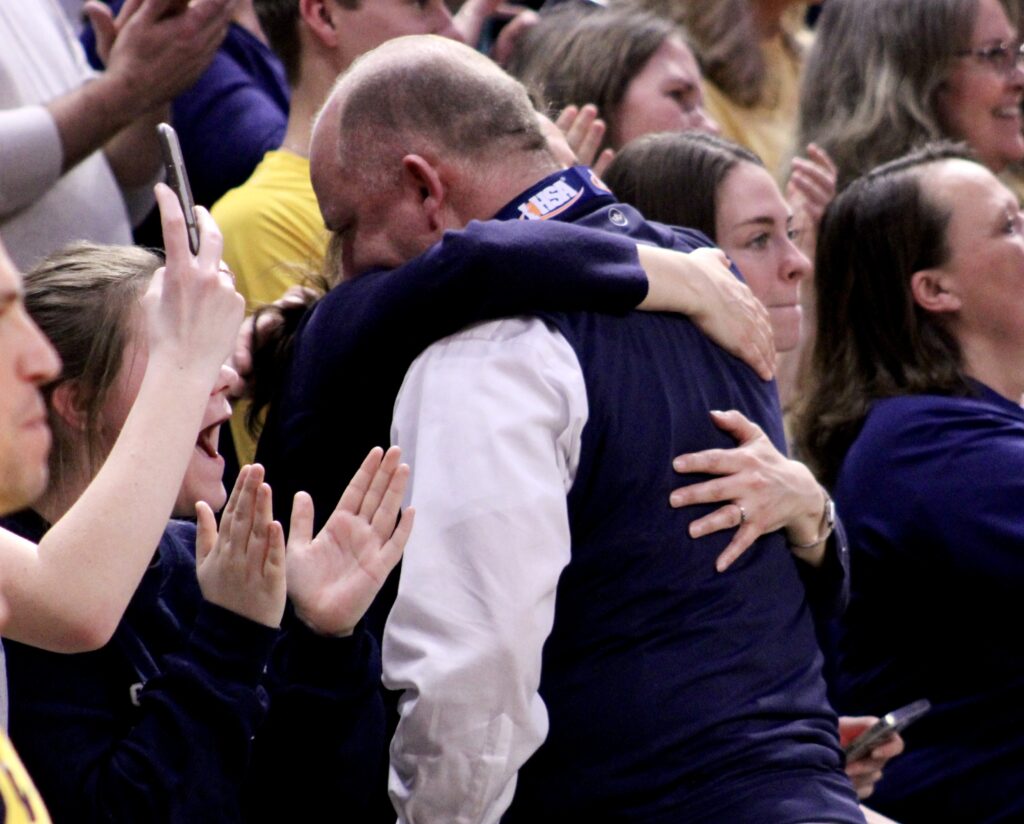 NORMAL, Ill. — Friday morning, the Quincy Notre Dame girls basketball players filed into St. Augustine Catholic Church, the quaint centerpiece of a devout congregation in their coach's hometown of Ashland.
Their mission was two-fold.
Say a solemn goodbye to Mary Sue Orne, the mother of Raiders coach Eric Orne who passed away in the midst of the team's postseason run, and remind their mentor they are a family that stands by each other through the toughest of times.
Orne hadn't wanted the players to attend the funeral, even though it was an off day between Thursday's state semifinal victory over Pana and Saturday's 63-56 victory over Winnebago in the Class 2A state championship game. He wanted their focus to be on the task at hand, not the task of compassion and care.
He should have known there was no chance this group wasn't going to be by his side.
"He considers us his family, and we're there for him," junior guard Blair Eftink said. "We will always be there for him."
That was never in doubt.
"They were my pillar of strength when I needed them the most," Orne said. "Off the court, things weren't good with my family. These guys just made my days so much better. Their drive kept me going. It really, truly kept me going. That's why we kept working so hard for them."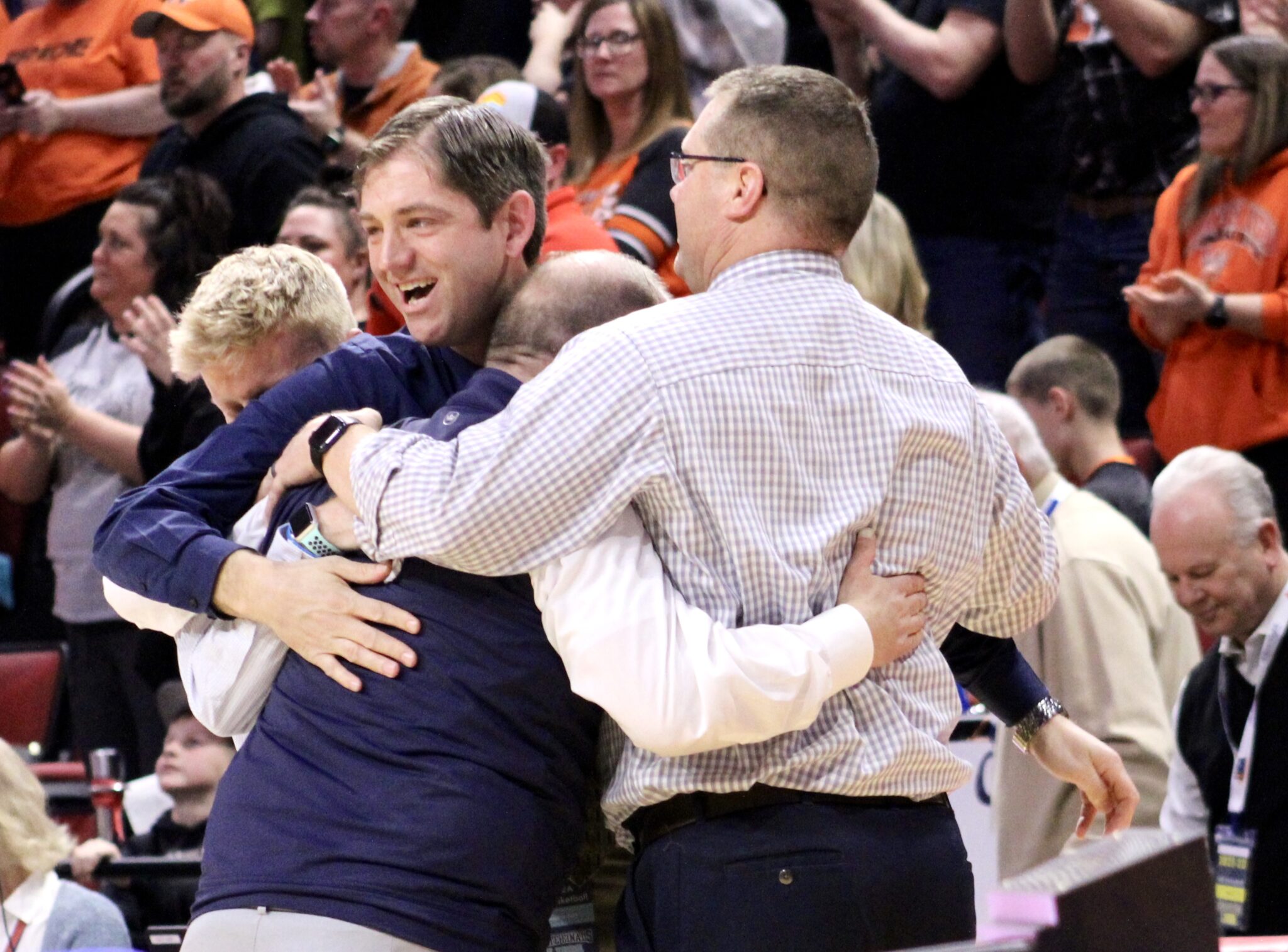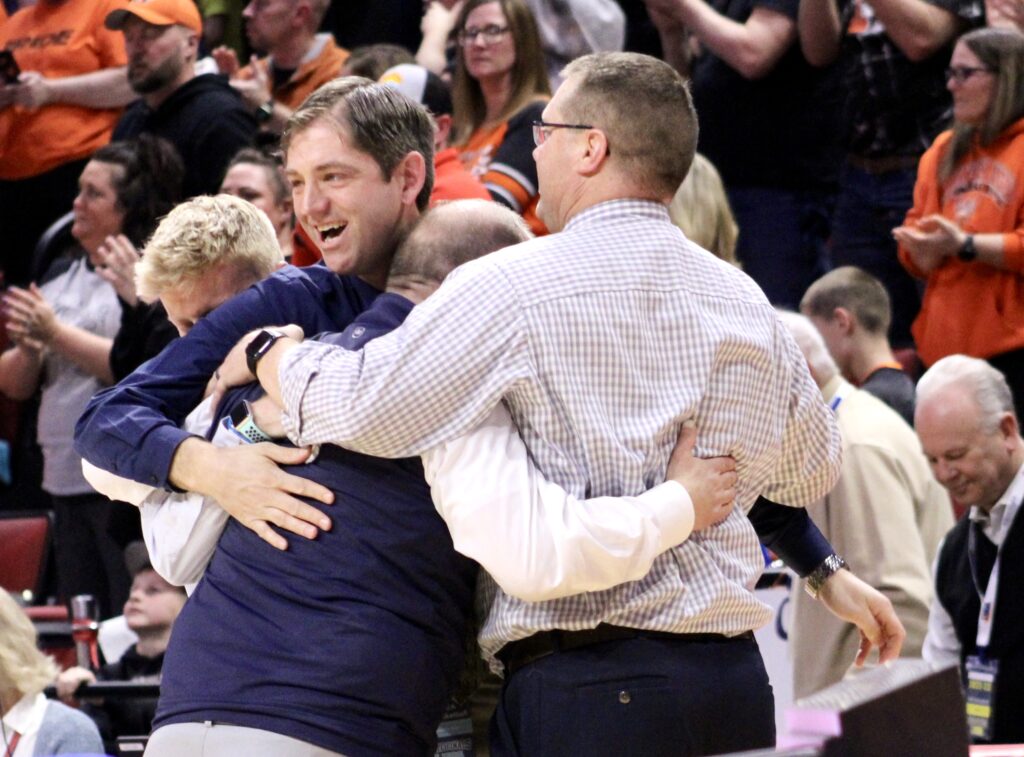 Together, they accomplished something remarkable with the sixth state championship in program history and the fourth during Orne's 20-season tenure.
But this is the first without a parent by his side. Orne's father, Ed, is recovering from an injury in Quincy's Blessing Hospital.
"Mom's definitely smiling today, and so is Dad back in Quincy," Orne said. "Dad needed this as much as us, and Mom was looking down on all of us today."
And Mary Sue can rest assured knowing angels in the form of high school basketball players are looking after her son.
Orne's mother passed away February 20 at Sunset Senior Living Home in Quincy. At the same time, his father was admitted to Blessing Hospital. His focus could have strayed from the title pursuit the Raiders were embarking on, but Orne did his best to keep all the attention on the court and on the team.
"He told us when his mom died that he didn't need us to say anything, that he knew we were a family and we just needed to go out there and take care of business," senior forward Eryn Cornwell said.
His commitment to the team resonated among his players.
"It shows how invested he is in this and how much he knows it means to us to be here that he'll put aside his life for us to come out and do what we love," Cornwell said. "As a team, we've come out and played every game for him.
"What he's going through can't be easy for him, so we're going out there and make it easier on him so he doesn't have to worry about us as much."
Thursday, prior to the 12-point victory over Pana, the Raiders wanted Orne to fully understand what his commitment to coaching them has meant.
"It shows how much he cares about us and this team, and we feel the same way about him," junior guard Lia Quintero said. "We said at the beginning of the game that we were playing this game for him and we wanted to prove to him we can do it."
He never had a doubt they wouldn't get the job done.
"We had some hills and we had some valleys, and these guys just pulled through," Orne said. "I am incredibly, incredibly amazed by what they can do when they stick in that huddle and come out as a team every time."
Even in the toughest of times personally, Orne stayed in that huddle, too.
"We've been playing for him, and he's been giving us the same effort back, just coaching hard and pushing through," Quintero said.
That's what a family does.
Miss Clipping Out Stories to Save for Later?
Click the Purchase Story button below to order a print of this story. We will print it for you on matte photo paper to keep forever.