Schuckman: Homegrown talent displaying hometown pride is what small-school basketball should be about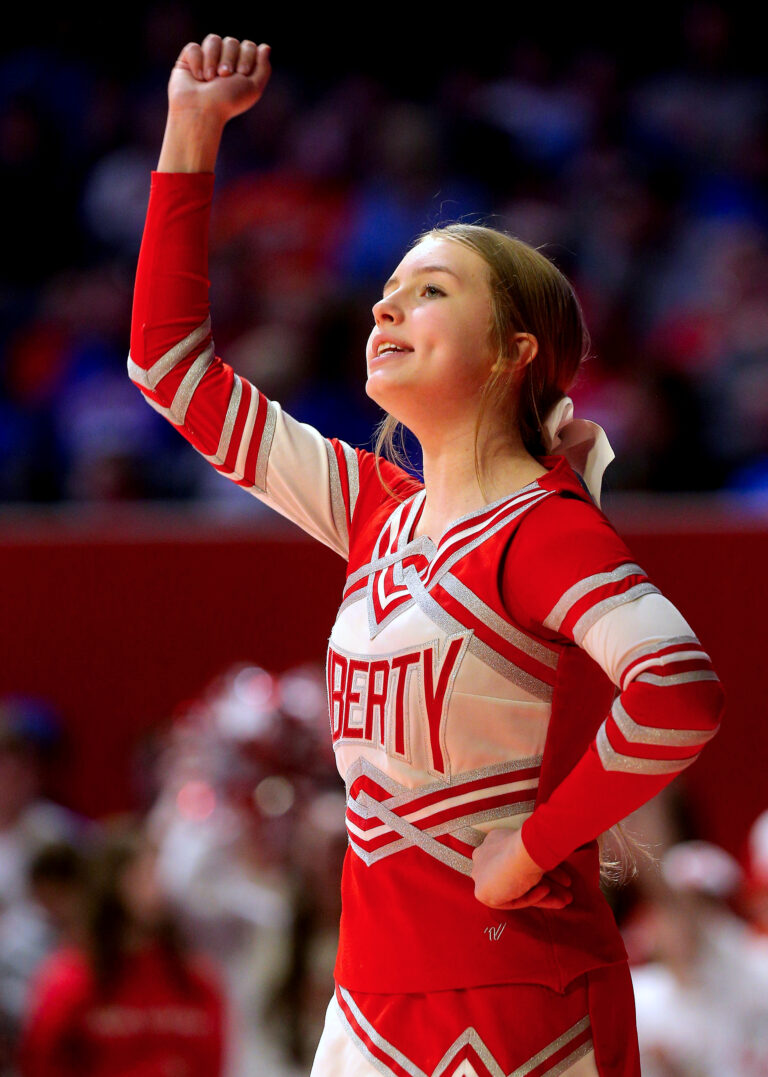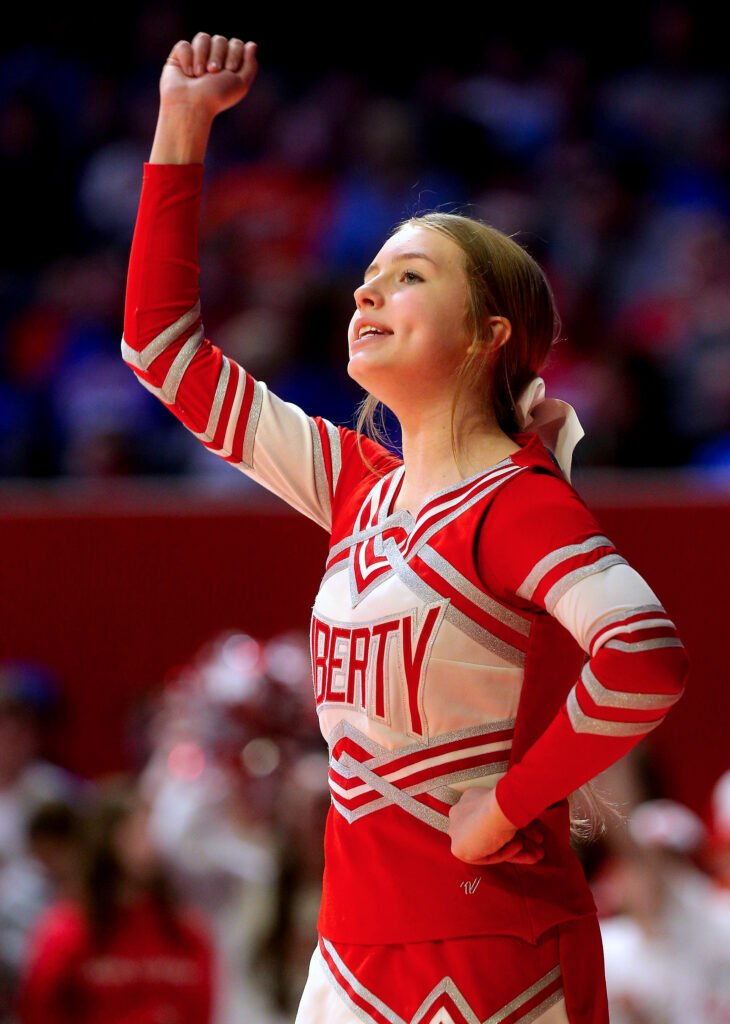 LIBERTY, Ill. — When the two-lane state highway without a shoulder snakes past the farms and fields and reaches the eastern border of Liberty, a sign looms large on the right side of the road.
"Give me Liberty" it reads, and it lists the population of this Adams County village as 600.
There may be fewer people than that living within the city limits these days, but every single one of them has a connection to the dirt, the crops and the fields that make raising a family in this neck of the woods special.
And for every player who laced up their shoes, tucked in their jersey and was awestruck by the chance to play in the University of Illinois' State Farm Center for the Class 1A state championship Saturday, Liberty and Adams County are home.
They've dug their toes in the mud, pulled fish from farm ponds and tracked deer through the woods. More importantly, at least in terms of basketball, they grew up playing together and forged a bond and identity that carried them to the best season in program history.
This was homegrown talent making their hometown proud.
Isn't that what small-school basketball is supposed to be about?
Wasn't that the impetus for creating a four-class system 15 years ago?
The Eagles ran into a juggernaut in Saturday's championship game, losing to Yorkville Christian 54-41. It's the closest any team in the postseason came to ruining the Mustangs' title hopes, not that it was an entirely fair fight for everyone.
Four teams reached the Class 1A final four, three of which came from communities with a combined population of roughly 2,800. The other is based in a population center of 21,533.
Scales Mound, which is located near the Illinois-Wisconsin border, was the smallest of the public school teams to advance with an enrollment of just 70 students and happened to be blessed with a group of athletes who were the same age.
It was truly a once-in-a-lifetime situation for the Hornets.
Not so much for Yorkville Christian, which has an enrollment of just 64 students but draws from a wider talent pool. Two starters are transfers — all-state guard K.J. Vasser from Rich Central and Tyler Burrows from Bolingbrook — and some fans on social media suggested Liberty was playing against an all-star team.
Keep in mind, though, the Mustangs' best player — Duke signee Jaden Schutt — has been enrolled at Yorkville Christian since the first day of his freshman season and his family has a history with the school. So the Mustangs likely would have been dangerous without the transfers.
Still, with the ability to take transfers and other players within a 30-mile radius, Yorkville Christian has a population base of more than 500,000 people to draw from.
Is that fair and equitable for the rural populations where most Class 1A schools are located? It doesn't seem to be.
A vast number of basketball fans took to social media Saturday to discuss the situation and vent their frustration. Some called for a private school-only classification or forcing private schools to bump up in classification, but putting all private schools under the same umbrella isn't the answer.
Take Quincy Notre Dame for example. The Raiders recently won the Class 2A girls basketball state championship with a roster 95 percent full of players who grew up in Quincy and attended Catholic grade schools within the city limits.
The Springfield Sacred Heart-Griffin boys basketball team won the Class 3A state championship Saturday, and the Cyclones traditionally trumpet which Catholic grade schools their student-athletes have attended.
So what is the solution to the public vs. private debate? That's something the Illinois High School Association member schools need to discuss.
Under the mission statement on the IHSA website, it reads "IHSA believes equality and fairness must always be safeguarded." If the organization truly believes it, getting a better handle on the public vs. private issue must become a priority.
When those conversations happen, keep this in mind: Yorkville Christian did nothing wrong. It played by the rules set forth by the governing body of Illinois high school athletics and earned the state championship with stellar play on the court. That deserves to be applauded.
Still, the question of whether it was a fair and equitable playing field needs to be asked.
Miss Clipping Out Stories to Save for Later?
Click the Purchase Story button below to order a print of this story. We will print it for you on matte photo paper to keep forever.