Schuckman: Gracie's stamp of approval gives Kerkhoff leg up in starting jiu-jitsu school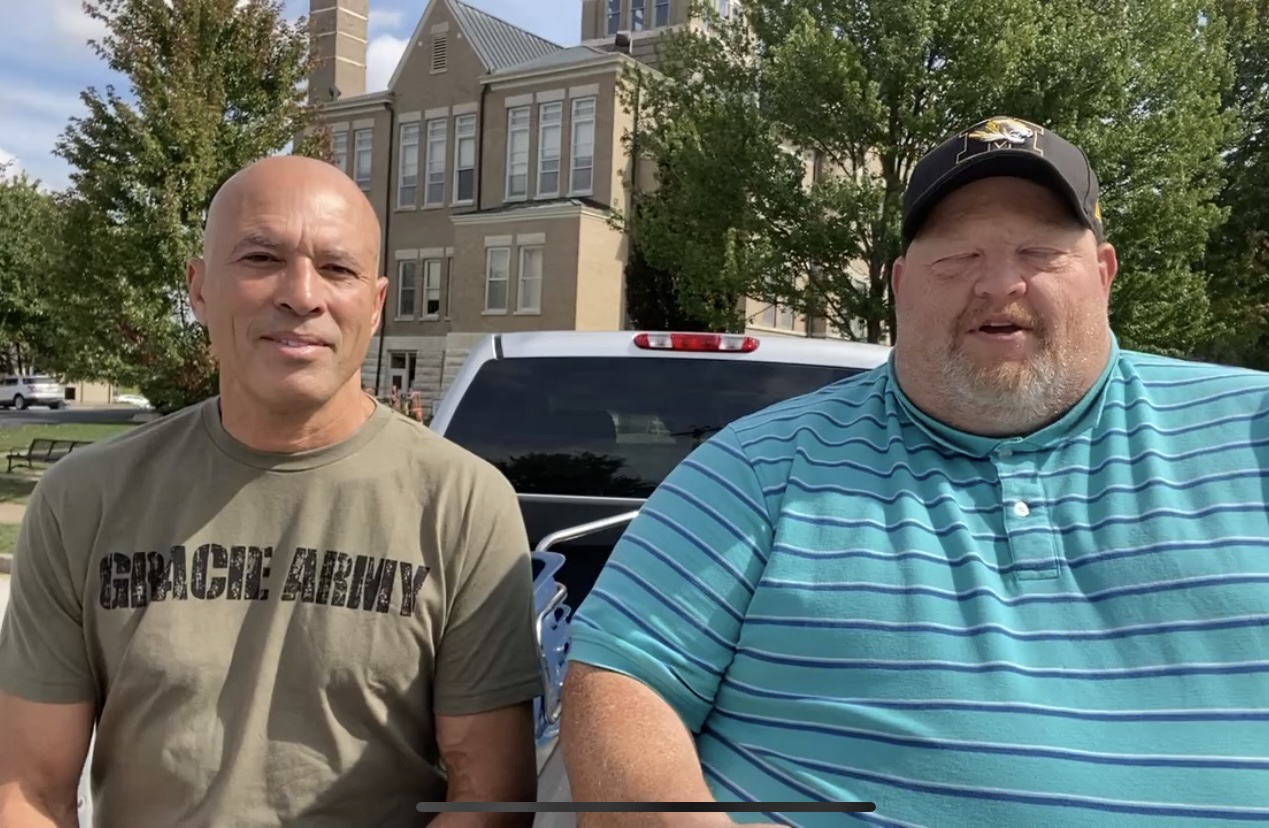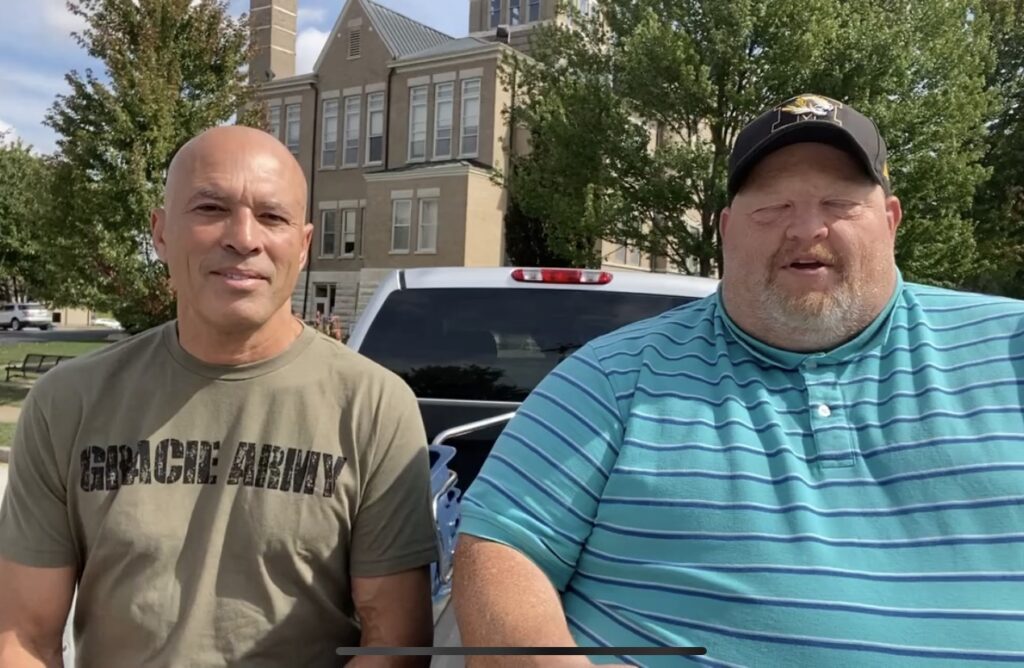 PALMYRA, Mo. — Royce Gracie's engaging personality and genuine love for his students, his family and his craft made for an entertaining 15 minutes sitting on the tailgate of my pickup discussing his mixed martial arts career.
If only technology had been as accommodating.
Gracie, world renowned for his jiu-jitsu career and a Ultimate Fighting Championship Hall of Famer, made a stop in the Flower City to check on the progress Mark Kerkhoff was making toward opening his own school as part of the Royce Gracie Jiu-Jitsu Network.
Kerkhoff, a Quincy native who trained with the Gracie Army while living in Charlotte, N.C., and is a certified black belt, is in the middle of construction of his school with plans for the grand opening in November. Gracie happened to be traveling to St. Louis, which afforded him the opportunity to visit his student.
It also opened the door for Gracie to appear on an episode of "Schuck on a Truck."
With the truck parked near the downtown square with the courthouse in the background, Gracie and I chatted about learning jiu-jitsu from his father, the art of teaching, the character jiu-jitsu helps develop and his worldwide travels.
I assumed UFC fans would enjoy this since he talked about his Hall of Fame career, as well as anyone else who watched because he was so engaging and personable.
Honestly, I looked forward to rewatching.
When I did, disappointment trumped everything. A few seconds into the video, everything went black. A few seconds later, the audio ceased, too. Gone was the entire interview, chewed up by the technology gremlins. It's the first time I've lost an entire episode of "Schuck on a Truck," and hopefully the last.
I'm guessing there may be a snafu or two in the future. Technology isn't perfect.
So what do you do when things go awry? You pivot and move forward, and in this case, you explain what happened and still try to tell the story.
It's what Kerkhoff undoubtedly will teach his students. One setback, one misstep, one mistake isn't enough to keep anyone from learning and striving to do better next time. Some see mixed martial arts and jiu-jitsu as fighting, but that's not the basis of the sport.
It's defense, control and discipline more than it is anything else. It's learning respect, resiliency and commitment. It's about poise and precision, patience and persistence. Kerkhoff learned those lessons and developed the skills to be able to teach that to a new crop of students.
His story is about patience and resilience, too. Since he and his wife, Abby, and their two kids planned their move home — both Mark and Abby are Quincy Notre Dame graduates — there have been expected delays with the construction of his school, but he's stayed diligent and worked on improving his teaching techniques by helping train at other schools.
It has Kerkhoff ready, anxious and excited to introduce jiu-jitsu to this community.
Gracie's support, approval and willingness to stop and check on the progress while traveling throughout the country is highly significant, too. It's a stamp of approval that carries weight considering the source is a mixed martial arts legend.
And it should bring Gracie back in the future. Hopefully then, technology won't ruin the chance to showcase a Hall of Fame personality.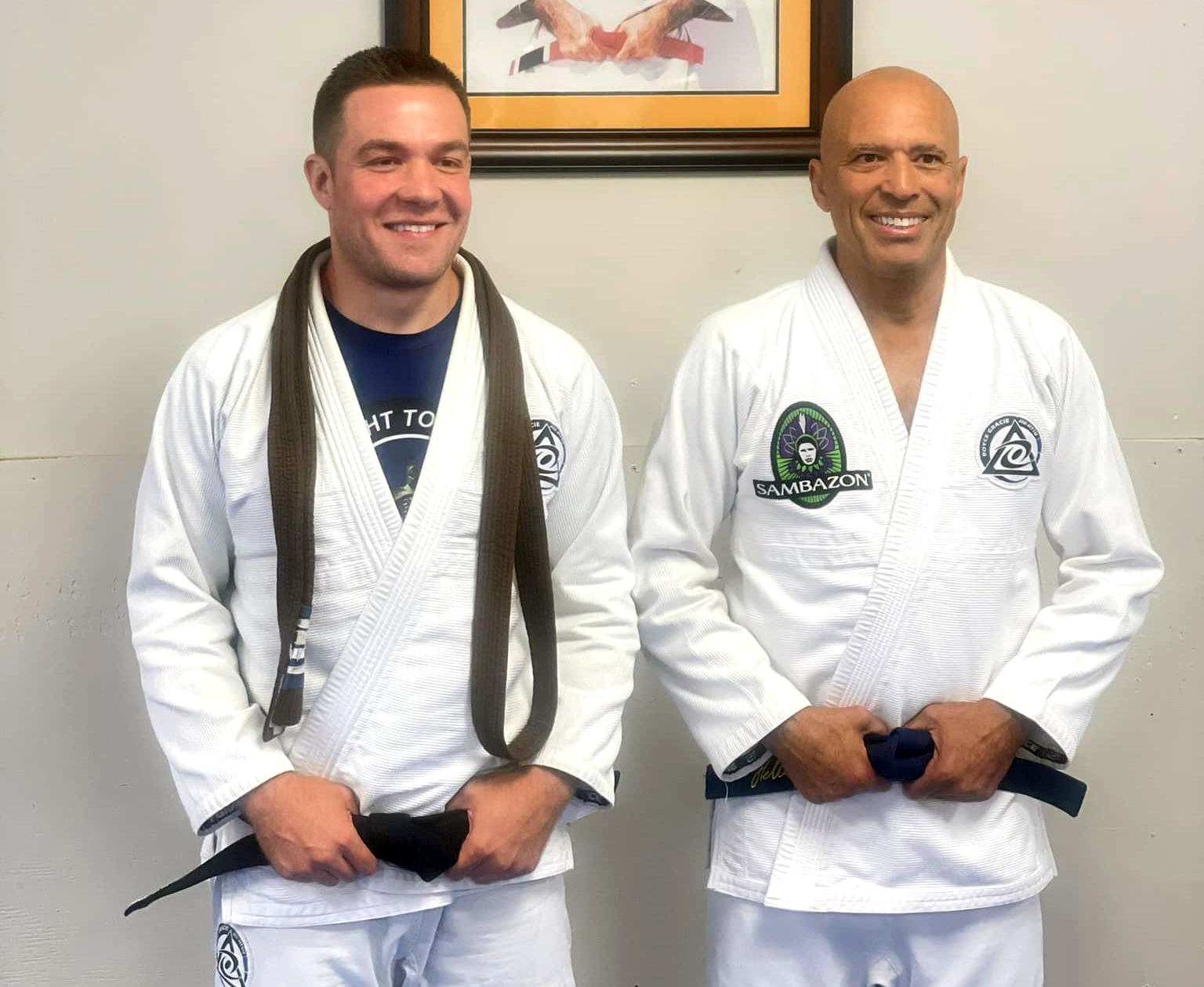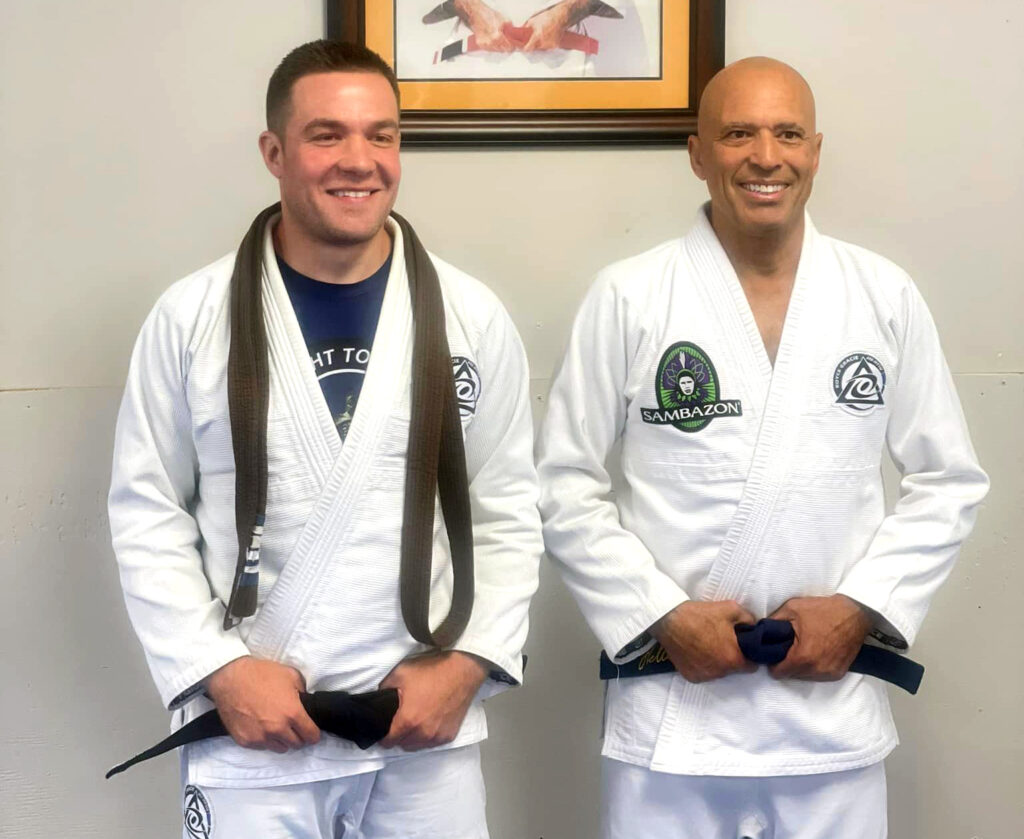 Miss Clipping Out Stories to Save for Later?
Click the Purchase Story button below to order a print of this story. We will print it for you on matte photo paper to keep forever.