Crim: Family's passion for basketball is 'awesome' experience for Hamilton native Kurt Meister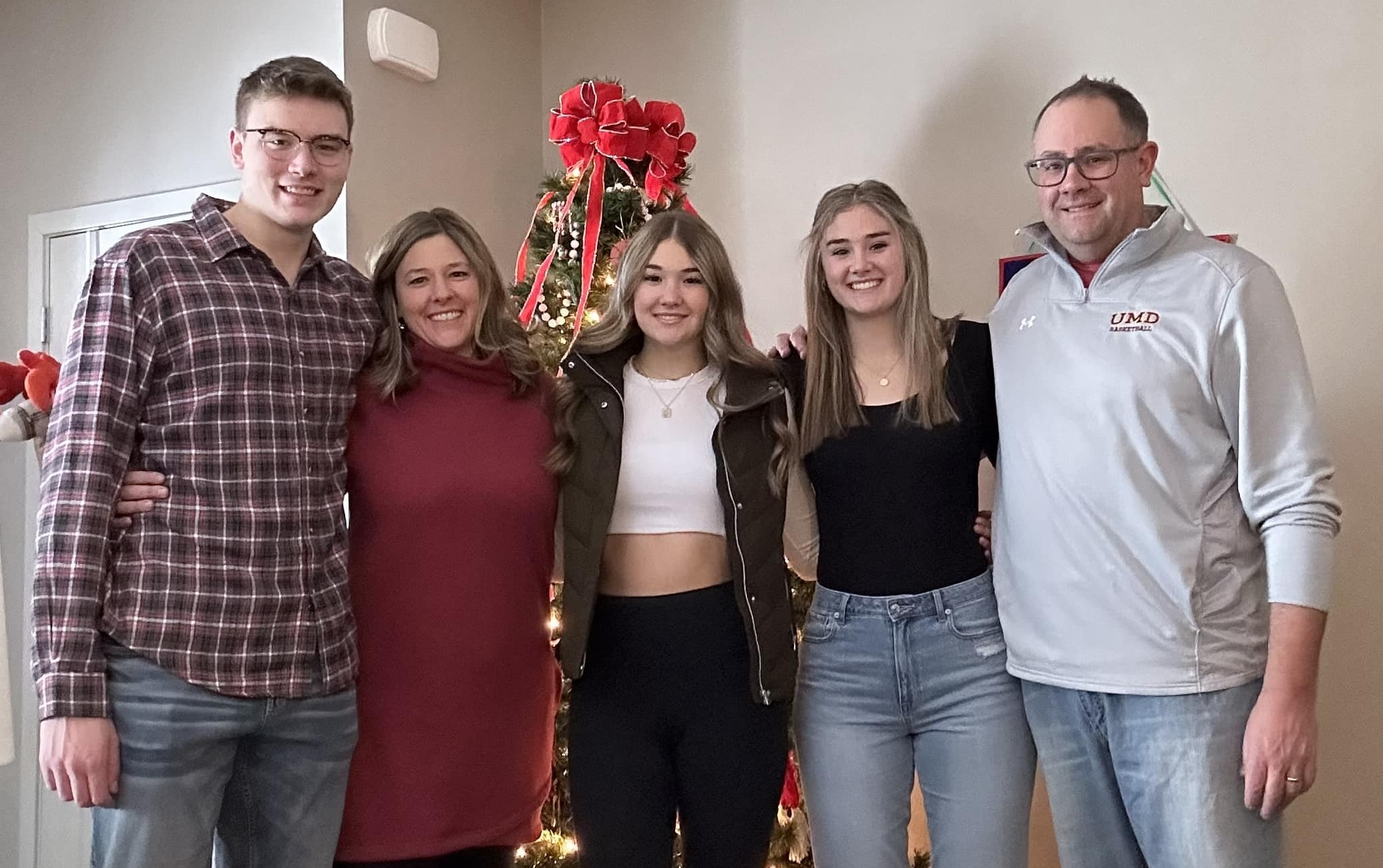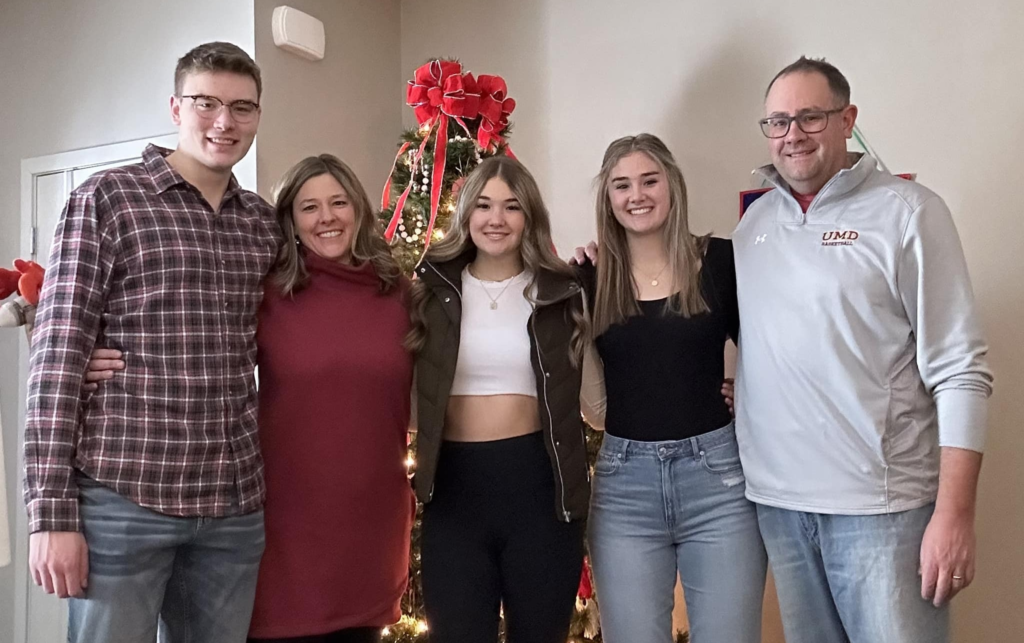 ROCHESTER, Minn. — A case could be made that the Meisters are Rochester's first family of basketball.
Kurt and Angie Meister's oldest child, Lincoln, is a 6-foot-10 junior forward on the Minnesota-Duluth men's basketball team. The Bulldogs won 23 games during the regular season and qualified for the NCAA Division II national tournament for the second straight year.
Their oldest daughter, Lilly, received her first college scholarship offer as an eighth grader. She's now a 6-3 freshman on the Indiana women's basketball team that won the Big Ten Conference regular-season championship, is ranked third in the country behind South Carolina and Iowa and is one of the four No. 1 seeds in the Division I tournament that begins this week.
Their youngest daughter, Laynie, has sprouted to nearly 6-2 and just completed her sophomore season — and second on the varsity — at John Marshall, a 1,700-student high school in Rochester, where both her mother and siblings excelled.
The Google calendar the parents use to track their kids' games is jam-packed each winter; days and nights from November to March are often spent in gymnasiums and arenas across Minnesota and beyond.
For Kurt, a 6-8 post player who helped Hamilton High School reach the Illinois Class A state basketball tournament in 1993 and 1994 before going on to play at South Dakota State University, the experience has been both exhilarating and nerve-wracking.
"Playing is easy," he explained. "Watching the kids' games is the worst experience I've had in basketball. I get nervous as hell. I feel sorry for my parents now. Some of those games we had against Pittsfield, QND and Warsaw must have been hard to watch.
"On the other hand, what the kids have done is unbelievable. Angie is 6-1, so it was a given they were going to be tall. When they were in second or third grade, they started playing in a Real Champions basketball church league, where they didn't call traveling and played on a carpeted court at an Assembly of God Church.
"You could kinda see things when they were little, like the first time they shot the ball, that you thought, 'OK, they're going to play basketball.' We didn't force them into it. They got the bug in middle school and kept going. Fact is, it's awesome."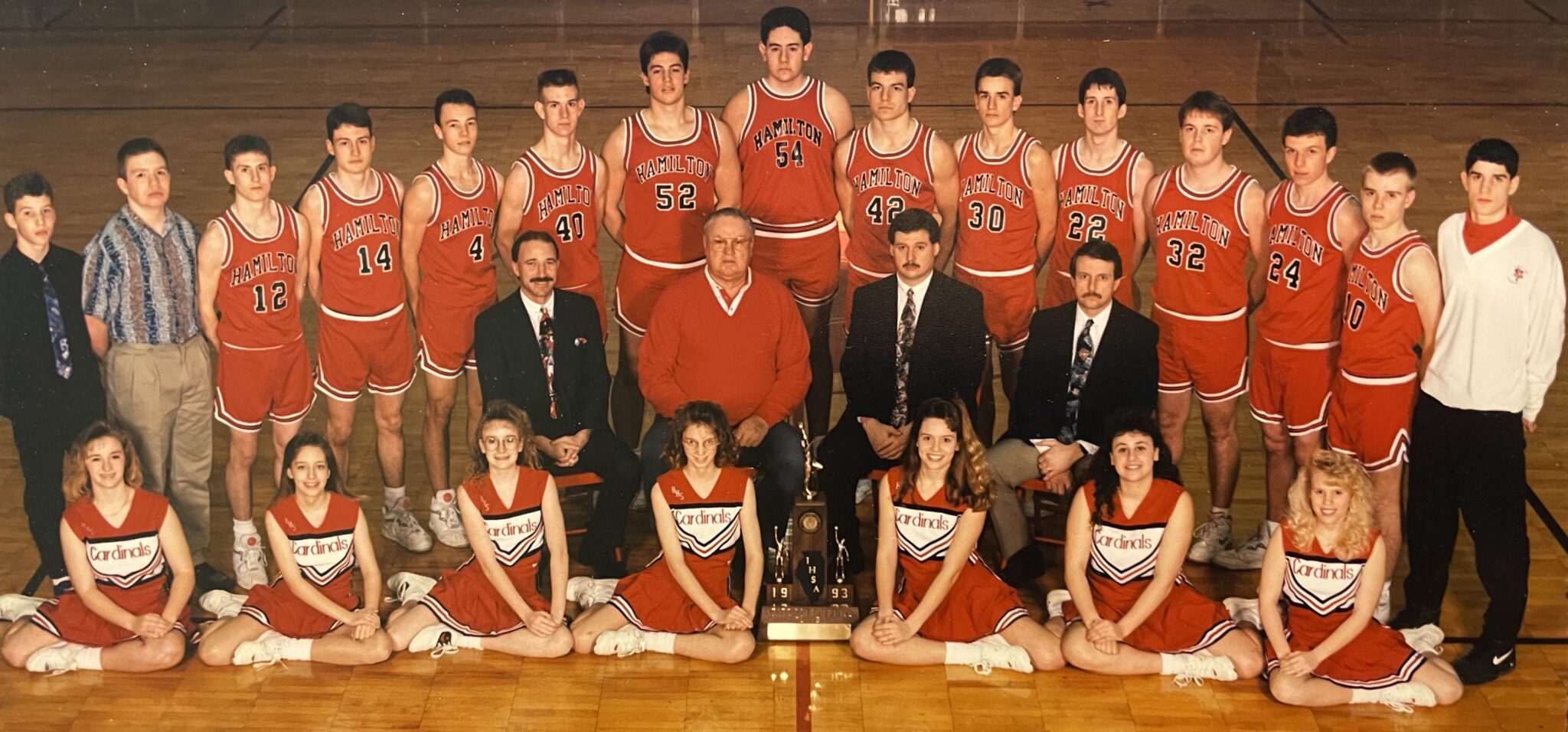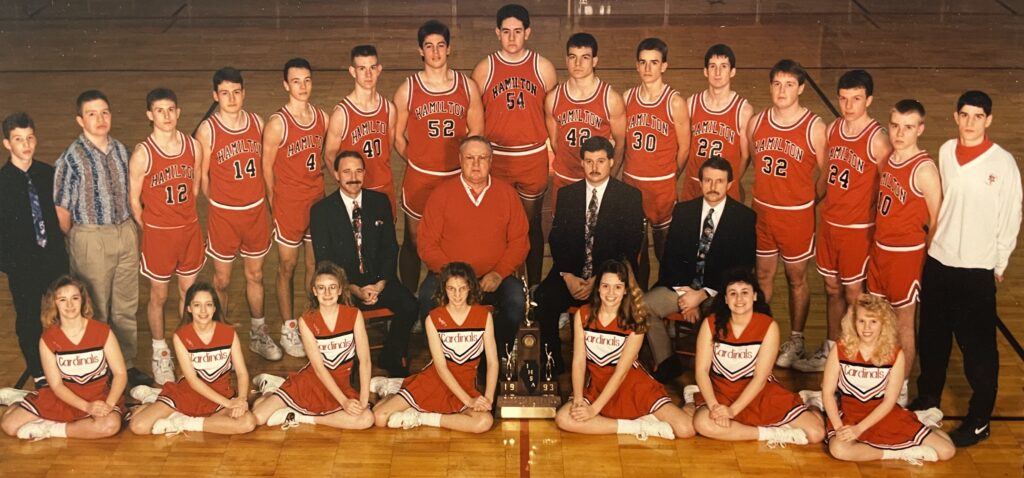 'We have to prove to our kids that we were good'
Basketball, naturally, brought Kurt and Angie together at South Dakota State.
A four-year player, he earned All-American honors after leading the team in scoring and rebounding as a senior. The Jackrabbits qualified three times for the NCAA Division II national tournament during his career, advancing to the Elite Eight in 1997.
She was all-state in both basketball and track and field at John Marshall High School, earning nine varsity letters in three sports. The school's all-time scoring leader when she graduated in 1993, she also played basketball at South Dakota State, helping the Jackrabbits make three Division II tournament appearances.
In addition, Angie coached at the collegiate and high school levels. She guided Rochester Mayo – another of the city's three high schools – to two Minnesota state tournaments and served as athletic director at John Marshall after leaving coaching. She was voted into the Rochester Quarterbacks Club Hall of Fame in 2020.
"We have our (high school and college) awards hanging in the laundry room," said Kurt, now 47. "We have to prove to our kids that we were good."
Not that the kids — outwardly, at least — have been impressed.
"During Covid we were literally in the house together all the time," Kurt said. "I found a VCR and put in a tape I got from (high school teammate) Todd Brownlee, one those season highlight tapes (former WGEM-TV Sports Director) Steve Looten would do. We also watched one of my wife's game films.
"The kids just laughed. They said, 'Oh my god, you're terrible.' I'm like, 'What do you mean terrible?' Many times when talking basketball, I start by saying, 'First off, I played the sport and played it pretty well, and your mom played and was very good …' "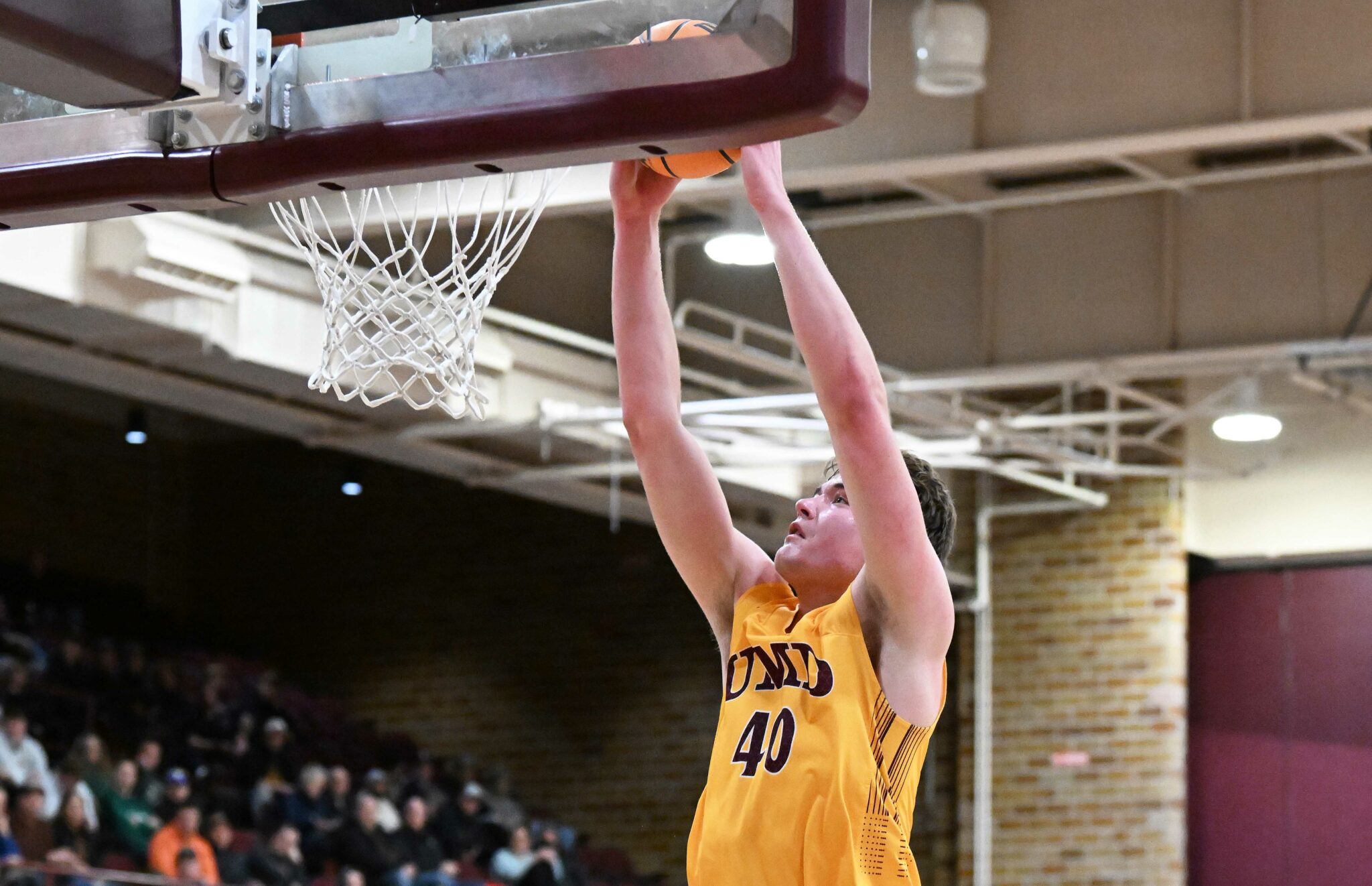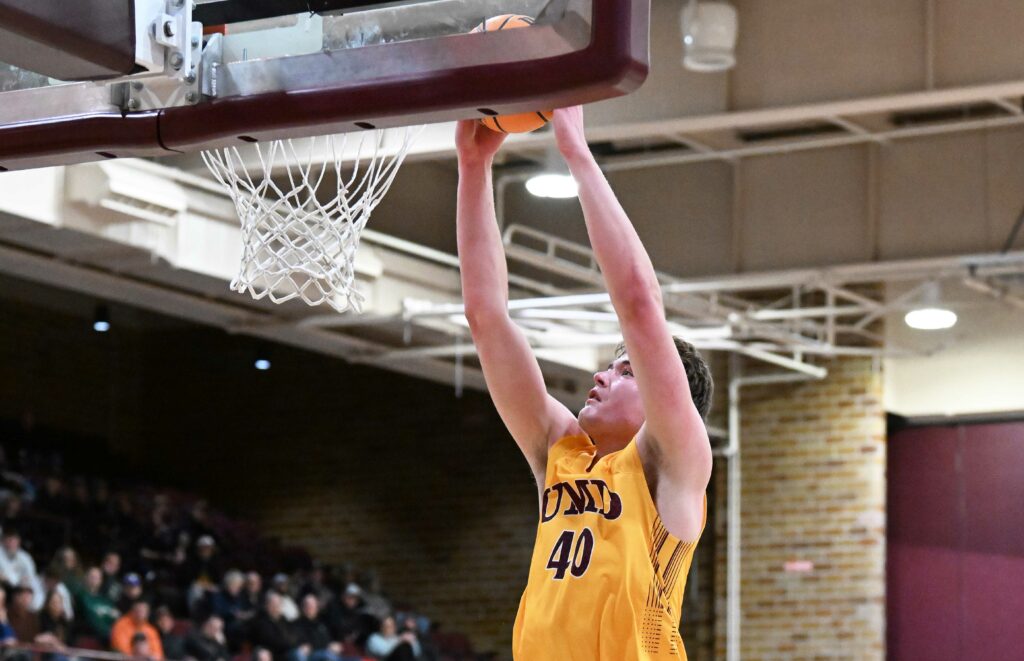 Finding success on court
All three kids benefited from playing with AAU teams in the Twin Cities, about 90 miles from Rochester, beginning in middle school.
"They would practice twice a week," Kurt said. "We would carpool with parents of other players from Rochester so we wouldn't have to make every trip. Then there's probably 10 tournaments beginning in April. It's borderline psychotic. But you get your name out there where most of the recruiting takes place."
As a high school junior, Lincoln played alongside Matthew Hurt, a McDonald's All-American and the state's top-rated player who spent two years at Duke before declaring for the 2021 NBA draft. A team with state tournament aspirations was upset in the section round, however.
Lincoln averaged 22.1 points and 9.1 rebounds per game as a senior, but meniscus tears kept him off the AAU circuit for two summers, limiting his scholarship offers to three or four Division II schools, mostly in Minnesota.
Lilly's recruitment was more intense. She was promoted to the high school varsity team as a seventh grader. A year later, South Dakota State coach Aaron Johnston offered her a scholarship. The Jackrabbits made the move to Division I in 2004-05 and have since won 10 Summit League titles and will be making their 11th NCAA tournament appearance this week.
"Both of us loved South Dakota State," Kurt said. "We had such a great experience there. We always took the kids to football and basketball games. We would have loved it if she went there, but we wanted her to do her own thing."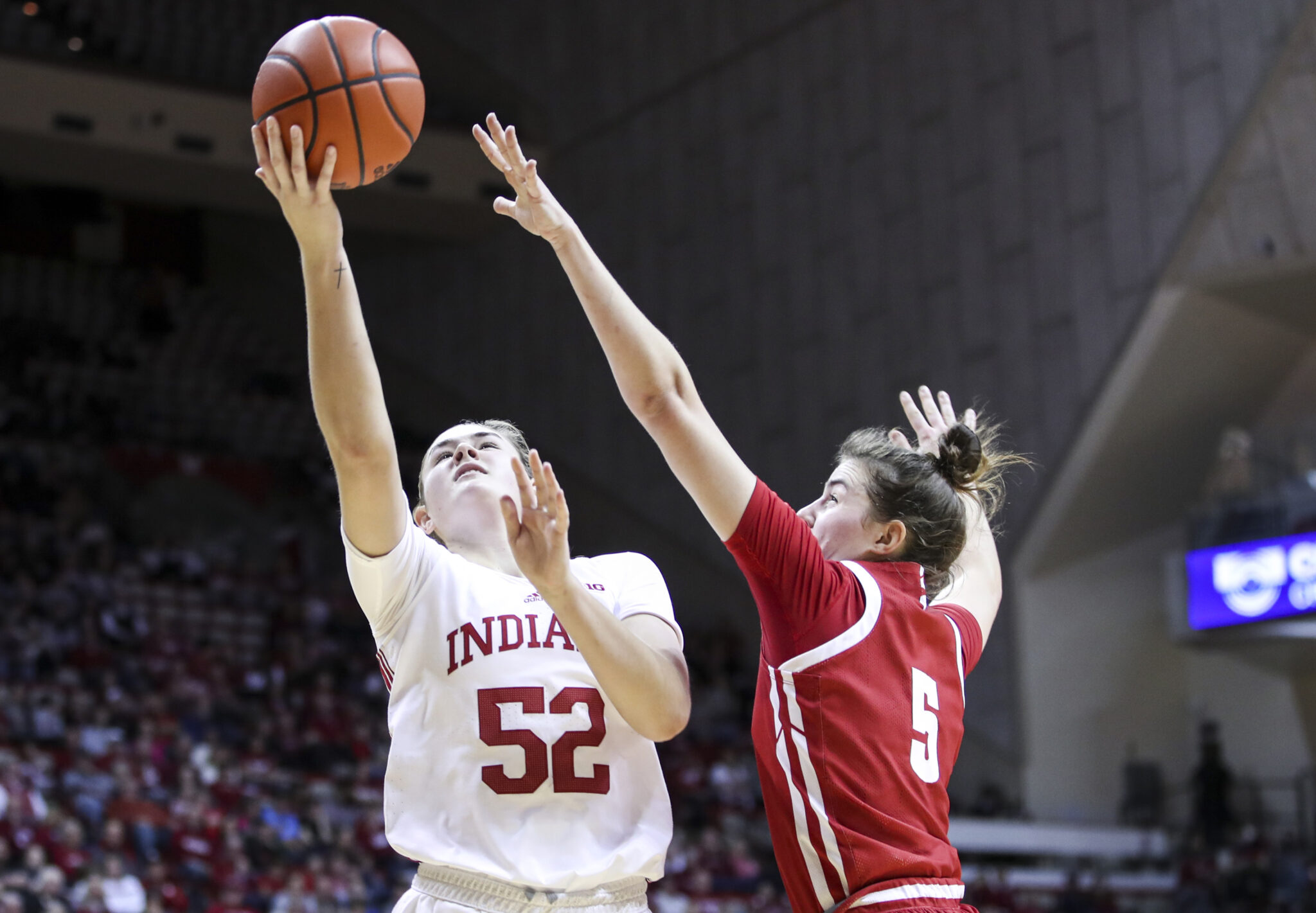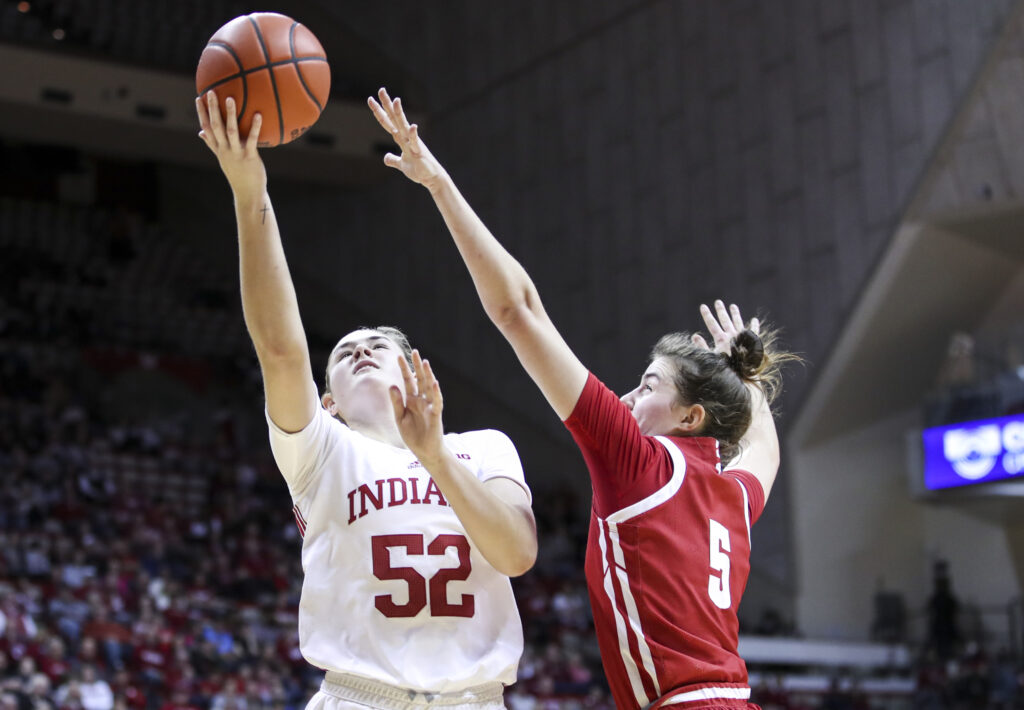 As her high school career progressed, Lilly drew interest from colleges across the country. She averaged 22 points and 11 rebounds per game as a junior and 22.3 points and 11.5 rebounds per game as a senior, earning all-state honors both seasons.
She is John Marshall's career rebounding leader with 1,313 and second in points scored with 2,293, more than double her mother's total. She was the Rochester Post Bulletin's Player of the Year in 2022.
The pandemic, however, limited the number of face-to-face home and campus visits before and during her junior season. She eventually chose Indiana over Kansas State, Wisconsin and Illinois before her senior season.
"I was amazed by the amount of material she received, the number of phone calls, Zoom calls," Kurt said. "When I was recruited, it was mainly letters and a few phone calls. We didn't stay out of it, but we didn't sit around the dinner table and list the top five programs and the pros and cons of each, either.
"Because of Covid, we couldn't go to all the places like we wanted to. Finally, we said, 'Screw it,' and drove (9 hours) to Bloomington and walked (the Indiana) campus ourselves. She wasn't going to make her official visit until later, but we wanted to see the place. We were enamored by it."
Indiana also offered some Illinois connections. Associate Head Coach Glen Box played for the Cairo team that beat Hamilton in the 1993 Class A third-place game when Kurt was a junior. The father of Rhet Wierzba, another associate head coach, was a longtime boys coach at Farmington.
"One of the things we told our kids was that don't worry about the distance, we could drive to wherever they went to play," Kurt said. "That's what my dad told me about South Dakota State.
"On our way back home (from Bloomington), she said, 'I think I'm going to Indiana.' It seems like she made a pretty good decision."
Lilly has appeared in 29 of Indiana's 30 games, logging minutes playing behind All-American senior forward Mackenzie Holmes, the team's leading scorer.
The Hoosiers (27-3) have been considered the second-best team in the country for much of the season. However, they stumbled late, beaten at the buzzer by Iowa on the road in the regular-season finale and coughing up a 24-point lead in losing to Ohio State in the Big 10 Tournament semifinals.
With postseason underway, the Meisters made the 5 1/2-hour drive to Maryville, Mo., last weekend to watch Minnesota-Duluth play in the Central Region tournament. Later this week they will travel to Bloomington as Indiana hosts the first two rounds.
Should the Hoosiers advance, as expected, car travel will be replaced by air travel to Greenville, S.C. Then, hopefully, to the Final Four in Dallas.
"We decided to bite the bullet, buy tickets and go," Kurt said. "It's not every year you get the chance to do this."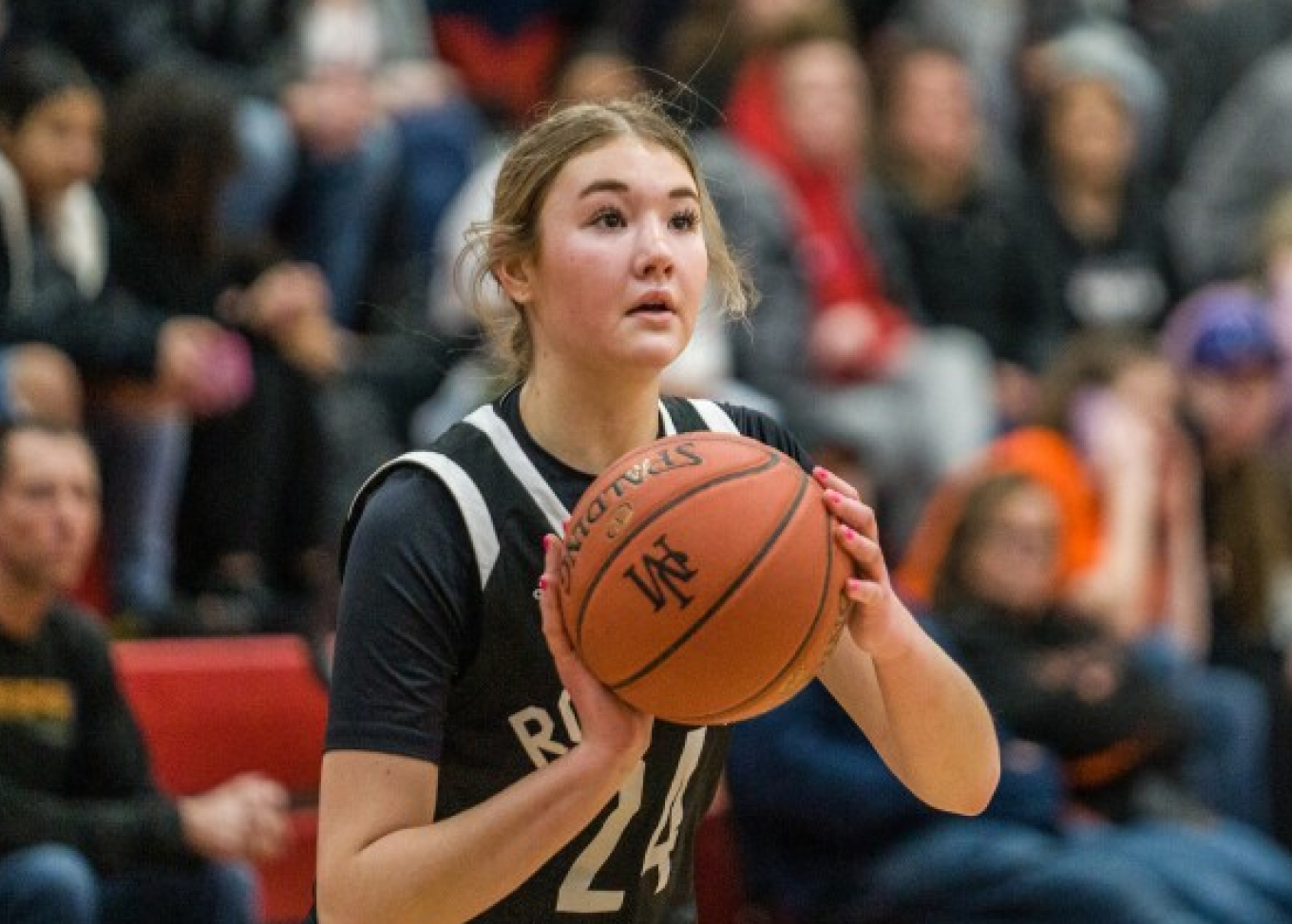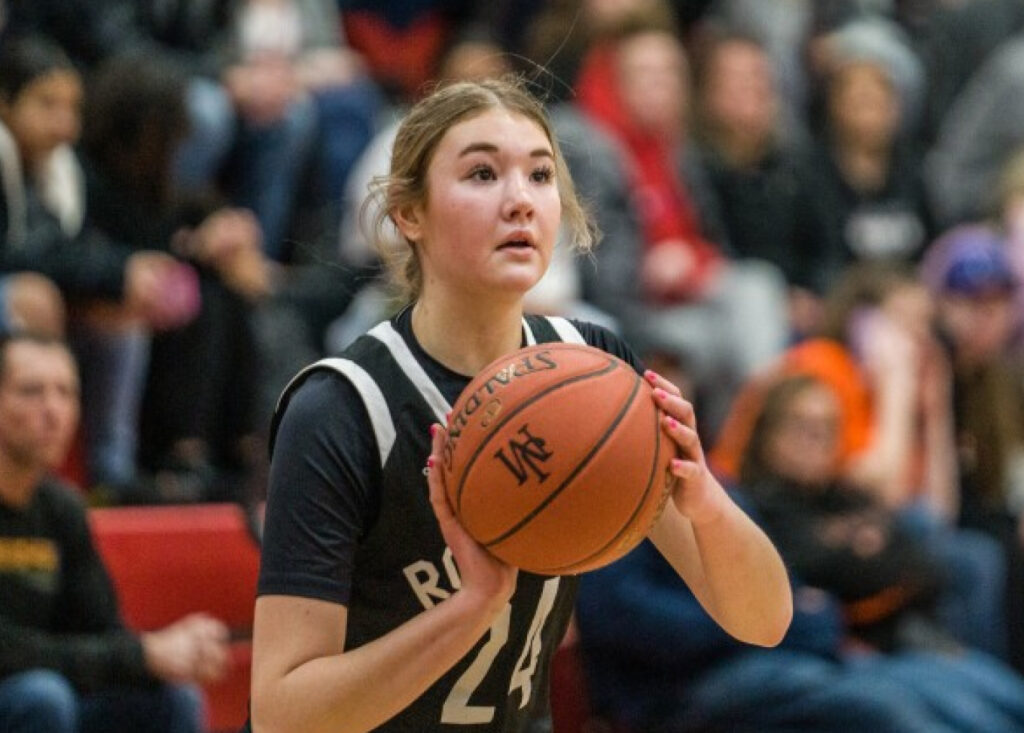 Meanwhile, the John Marshall girls team struggled this season after losing eight players to graduation.
Laynie fell in love with the game later than her siblings, first preferring volleyball. She played guard until growing from 5-4 to 5-10 before her eighth-grade year and making the switch to post. She has since added nearly four more inches to her frame.
Living up to the family name isn't easy, though.
"It's a little more pressure on her having a brother and sister as scholarship basketball players," Kurt said.
'I'm still trying to adjust'
Kurt switched careers last July, just one life-changing event for the family.
After spending 23 years teaching, he took a job as the community development director in Zumbrota, a small community the size of the Hamilton he grew up in, about 20 miles from Rochester. It gives him more flexibility to travel to watch his kids play.
Angie already had transitioned from education to pharmaceutical sales, then to Medtronic, a medical device company. She primarily works from home to teach salesmen how to sell devices that help alleviate pain.
"I went from teaching an average of 30 kids five periods a day to an office with five other people," he said. "As a teacher, when the bell rings, it's game on. Now I have more down time.
"Teachers always say they want a job where they can show up, grab a cup of coffee and look at the internet for a half-hour. I now have that job. I'm still trying to adjust."
The family also continues to cope with a fire that broke out in their home on Aug. 1.
Kurt and Angie had decided to drive across Rochester for their evening walk when Laynie, at home in the basement with friends, heard the family dog barking wildly, then smoke alarms going off. Seeing flames, she called 911 and her parents.
Kurt said investigators ruled a lamp in Lincoln's bedroom, which was plugged in but hadn't been turned on in years, was the source of the fire, which spread through all four bedrooms.
The blaze itself was contained to the upper level of the home. However, smoke and water damage resulted in most of the home being gutted for restoration. The family was left the painful task of sifting through clothing, athletic trophies and other mementos to determine what was salvageable.
They hope to finally be able to move back home in May.
"The painful part was not only was our house on fire, but as we drove across town, we could see the smoke from our neighborhood and a fire truck coming up the road," Kurt said. "We had to follow a fire truck to our house. When we get there, they're throwing water into the bedroom."
The family has been buoyed, however, by the initial and ongoing support of friends and neighbors, a bond that stretches beyond basketball.
"When I get emotional now, it's not about the house," Angie told the Rochester Post Bulletin days after the fire. "It's about the outpouring of help and support we've received. … This is our home."
Rochester and the Meisters have been good for each other.
Miss Clipping Out Stories to Save for Later?
Click the Purchase Story button below to order a print of this story. We will print it for you on matte photo paper to keep forever.