Diving into disc golf: Palmyra senior's confidence soaring with tournament success


PALMYRA, Mo. – A fortunate stroke of serendipity introduced Jacob Barnes to disc golf.
His aunt, Erin Moore, a physical education teacher in Texas, was visiting family the summer before Barnes entered fourth grade. The two went out to play miniature golf, and Barnes requested a return engagement the following day.
Moore had another idea.
"She asked me if I had heard of disc golf," said Barnes, who turns 17 on July 18 and will be a senior at Palmyra High School this fall. "We went to Dunham's (Sports in Hannibal), got a disc and played one or two holes. Then a few guys from church took me out to play. I got hooked.
"I probably would have never touched a disc if not for that day."
Disc golf has since become a passion for Barnes, who also plays basketball and runs cross country for Palmyra High School.
He competed for the first time in the Professional Disc Golf Association (PDGA) Junior World Championships June 27-July 1 on various courses around Peoria, Ill., finishing 14th in the mixed junior 18 and under division.
Barnes was in fourth place in a field of 120 players after shooting 9 under par in the opening round. His four-round score of 28 under par earned him a spot in the semifinals, where his 4-under score wasn't quite good enough to be among the top four players to advance to the finals.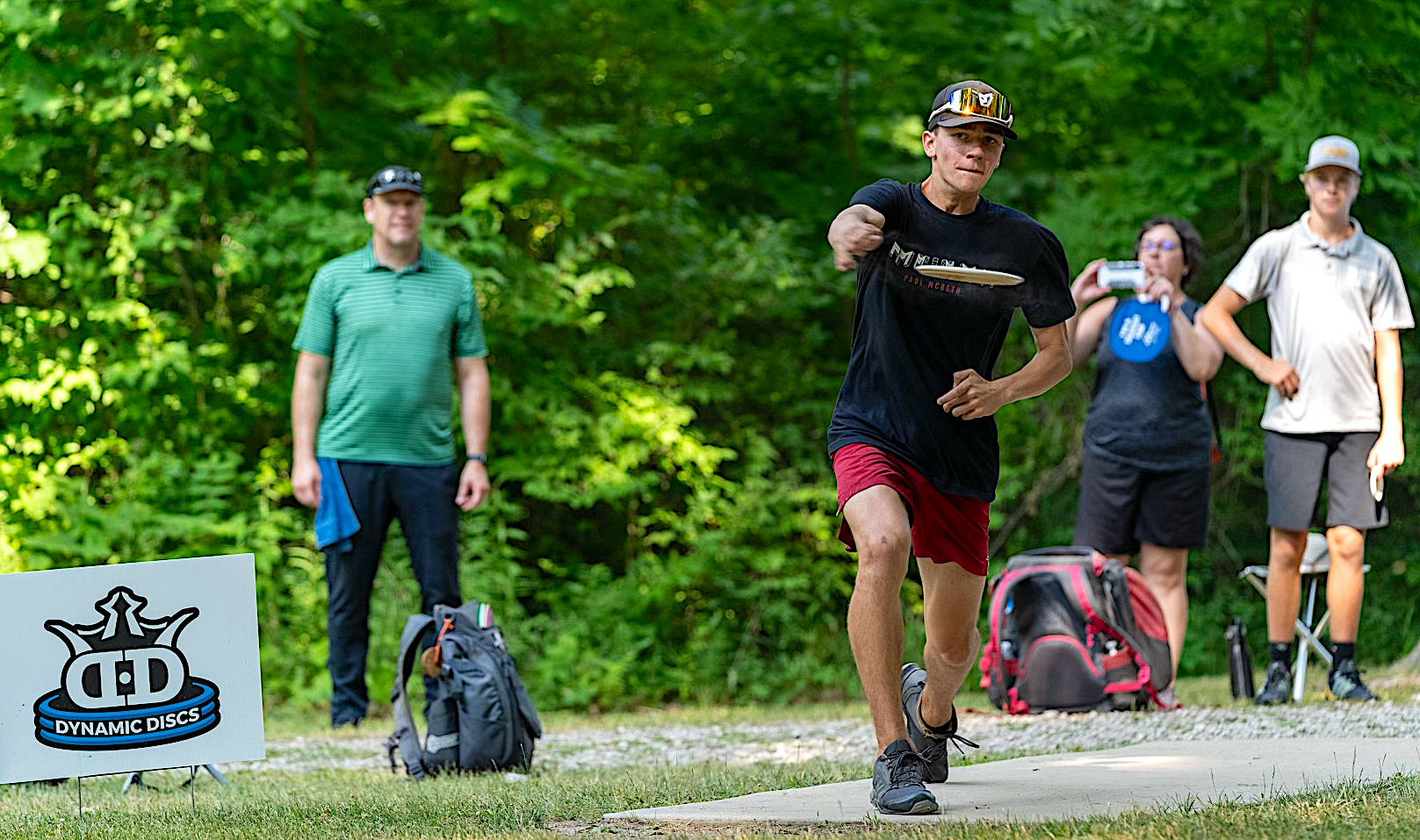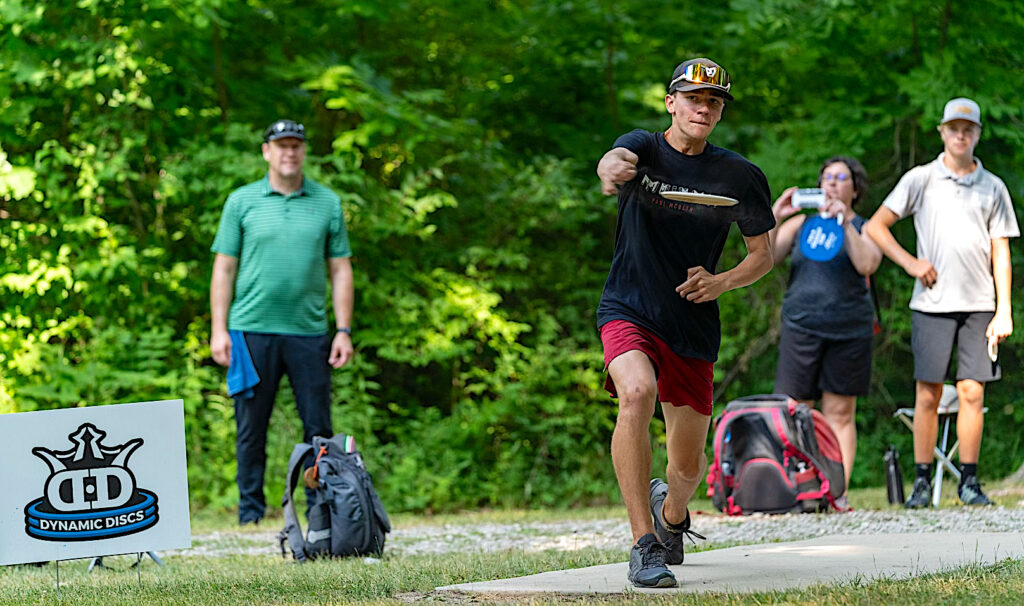 Still, it was a confidence-building experience.
"I play against a lot of middle-aged people around here, and I wanted to see how good I was against the best people my age," Barnes said. "My goal was to finish in the top 20. I left a lot of shots out there, and I always seem to bogey the last hole, but it was a great feeling to see all the time and work paying off."
Disc golf is played much like golf except players use flying discs instead of a ball and clubs. Barnes carries four discs – a distance driver to cut through the wind, a fairway driver, a mid-range and a putter. The object is the same, completing each hole in the fewest strokes – or, in the case of disc golf, fewest throws.
The PDGA estimates between 8 and 12 million Americans have played disc golf, and more than a half-million play regularly, mostly on the amateur and recreational level. The PDGA sanctions more than 3,500 amateur and professional events annually and has more than 80,000 active members from 47 nations.
The tournament in Peoria, for example, drew 810 players for its 12 divisions from 46 states and 15 countries.
"Playing a round every single day is tough," Barnes said. "Being in shape helps. There are no golf carts. You have to walk for three hours while throwing and carrying a bag. That's the endurance part.
"Then there's the mental side of it, knowing when to attack a hole when you're in the open and when to be more conservative, especially on a wooded course, and get to your landing zone to be in a good spot for the next shot.
"It can be frustrating if you miss your line and hit a tree."
Regular golfers know that feeling.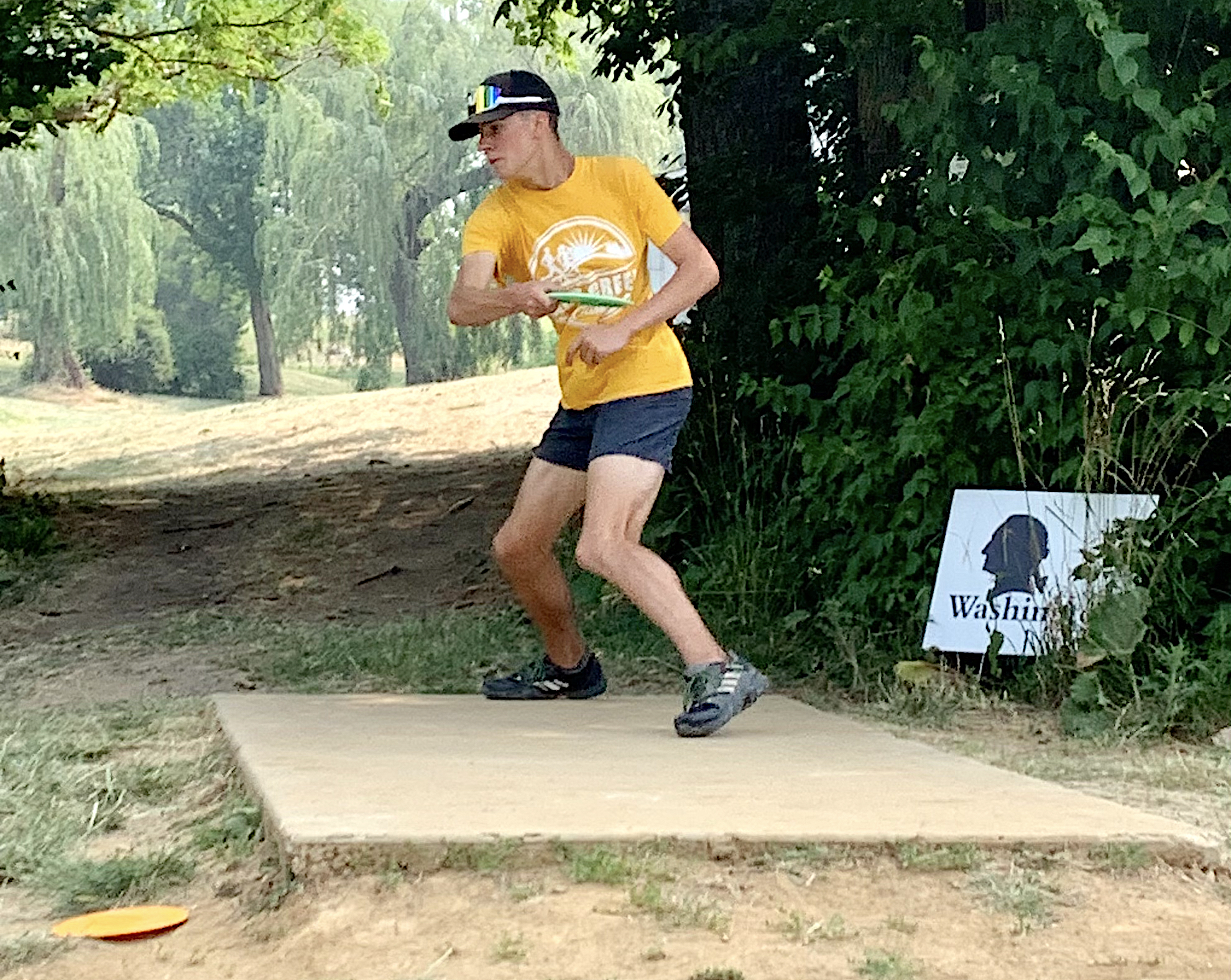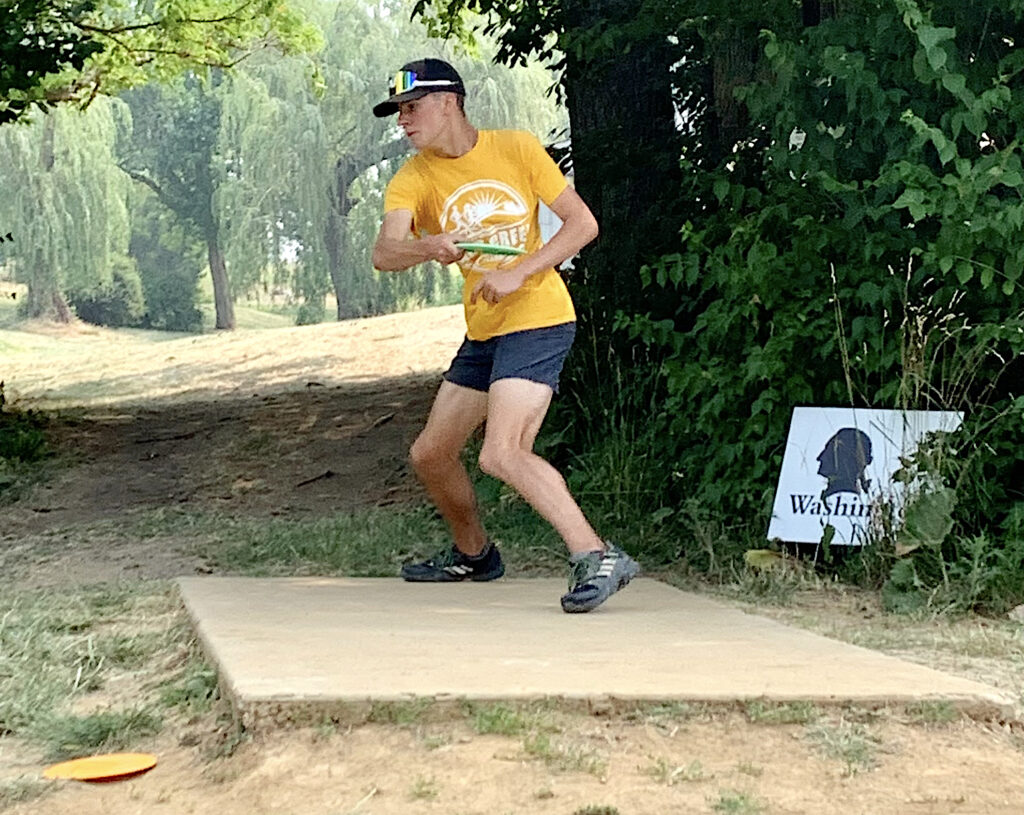 Experienced disc golf players say generating spin and speed when releasing the disc are the two hardest things to learn. Spin and speed equals distance, and it takes time to master the required timing and technique.
"There are a lot of moving parts for a drive," said Barnes, who stands 5-foot-11 and weighs 135 pounds. "I relate it to a baseball swing – getting your hips, legs and arms into it. You need to be flexible. I can get one out there 450 feet on a good day."
Barnes joined the PDGA in 2020 to be eligible for sanctioned tournaments.
He has four career victories – the Cupcake Ridge Open and Don Crane Memorial Huck Finn Open in the mixed junior division in 2020, the Quincy Open in the mixed amateur recreational division in 2021 and the JB Open in the mixed amateur intermediate division in 2022.
"When COVID hit and we went online at school, I went to (Flower City Park in Palmyra, where there are two courses) and played a lot," he said. "When I played in my first tournament, some people told me I could be really good, so I decided to put my head down and go.
"I watch a lot of YouTube. The pros put a lot of tips out there. You watch to pick up form, to try to replicate shots as much as you can, as well as their mindset. You have to practice it over and over to get to the point where you can make a throw on demand, as they say.
"In the winter, I put my basket up in the basement and putt every night."
The work is certainly paying off.
Barnes plans to compete in the 13th annual Discraft Ledgestone Open Aug. 3-6 in Peoria. It is billed as the largest disc golf tournament in the world, with more than 2,300 competitors expected. He also plans to play in tournaments in the St. Louis area this summer.
"I enjoy the competitiveness of sports, and I like to see discs fly," he said. "Getting out to the park and throwing my discs, hanging out with friends, is something I can continue to do in college and for the rest of my life.
"I'm still honing my skills, but I've come a long way since fourth grade."
Miss Clipping Out Stories to Save for Later?
Click the Purchase Story button below to order a print of this story. We will print it for you on matte photo paper to keep forever.