Crim: Stranger things continue to take place in Big 10 West division title chase


One month after sinking to a last-place tie, Iowa is poised to win the Big 10 West.
Such is life in college football's strangest division.
The Hawkeyes, written off after being blown out 54-10 by Ohio State on Oct. 22 to fall to 3-4 overall and 1-3 in league play, control their destiny after pulling out a 13-10 victory at Minnesota despite possessing the ball for only 24 minutes.
Beat Nebraska Friday at home, and Iowa will repeat as West champions and play either Ohio State or Michigan in the Big 10 championship game Dec. 3 in Indianapolis. Lose, and Purdue will get the nod if it beats in-state rival Indiana on the road.
If both the Hawkeyes and Boilermakers lose and Illinois beats Northwestern, there will be a four-way tie for first place at a pedestrian 5-4 along with the winner of the Minnesota-Wisconsin game.
That would trigger a potential eight-step tiebreaking procedure to determine the champion, perhaps the most fitting scenario for a division no team seems to want to win.
Iowa kicker Drew Stevens, a true freshman, barely cleared the left upright with 28 seconds remaining to clinch the victory. A Jack Campbell interception returned to the Minnesota 45-yard line set up the game-winning drive.
The Gophers dominated time of possession and held nearly a 3-to-1 advantage in yards gained over the final three quarters. Yet, they had drives of 73 and 88 yards that netted no points, and a 76-yard drive that resulted in only a field goal.
Moreover, they turned the ball over on their final three possessions — a fumble and interception deep in Iowa territory, then on downs in the final seconds.
That allowed the Hawkeyes to stay close and win their fourth straight game, largely on the strength of their defense. They are allowing only 13.5 points per game, inflated by the blowout loss to the Buckeyes, but their abysmal offense is averaging only 17.5 points.
Earning a rematch with either Ohio State or Michigan, both of whom handily beat Iowa during the regular season, would not impress Andy Staples of The Athletic. Looking at the possibility last week he wrote:
"… Hawkeyes coach Kirk Ferentz might think a division title would justify keeping son Brian as the offensive coordinator when the younger Ferentz's body of work suggests he harms the program every day he remains in that position.
"What makes Iowa so frustrating to watch this year is that the Hawkeyes' defense and special teams are elite. They are not merely above average. They are not merely good. They are excellent. … against Wisconsin, special teams coordinator LeVar Woods' punt and punt return teams allowed Iowa to effectively dominate that game. But why settle for a 24-10 win in a game that would have ended 44-10 if the Hawkeyes had a remotely competent offense?
"It is not hyperbole to say that even an average offense next to that defense and those special teams would make Iowa a top-10 team. But Woods' and defensive coordinator Phil Parker's units are wasted by the elder Ferentz's stubbornness on this subject. Remember, Kirk is the one who encourages the overly conservative ethos that Brian has carried out poorly the past few years."
Ouch.
Michigan routed Iowa 42-3 in last year's Big 10 title game, and another lopsided championship game is expected, regardless of who emerges from the West. The East has won all eight meetings since the league went to the divisional format in 2014.
For Illinois, the season's final month is a case of "what might have been."
The Fighting Illini had the West Division in hand before back-to-back losses to Michigan State and Purdue. On Saturday, they were on the cusp of the first statement victory of the Bret Bielema era against undefeated Michigan and their biggest triumph since toppling top-ranked Ohio State in 2007.
Instead, third-ranked Michigan used three Jake Moody field goals in the fourth quarter, including a 35-yarder with nine seconds left, to escape with a 19-17 victory. The loss was the third in a row for the Illini after a 7-1 start that saw them climb to No. 14 in the Associated Press poll.
There will be criticism of questionable calls that went in Michigan's favor — especially an apparent illegal pick on a fourth-and-three pass completion with less than a minute to go that wasn't called, enabling the Wolverines to convert a first down — but Illinois had chances to put the game away and didn't.
The Illini failed to score again after going up 17-10 late in the third quarter and were unable to run out the clock late, giving the Wolverines one last opportunity to win it, which they did.
"I'm extremely pissed off, just very angry, very upset," Bielema told reporters. "I think our kids did a lot to win the football game and to continually just have things go against us … very frustrated."
Chase Brown finished with 140 yards rushing and two touchdowns on 29 carries, tying the Illinois record for career 100-yard games (16) and setting a single-season mark for 100-yard games with his 10th in 11 games. He entered the game as the Power Five leader among backs in yards (1,442) and yards per game (144.2).
The Illini defense, one of the best in the nation most of the season, allowed 123 rushing yards in the first half, but just 45 in the second. That unit kept Michigan out of the end zone after its opening possession, but it wasn't enough.
The Wolverines have now won 13 consecutive conference games, their longest streak since winning 16 in a row between 1996-98. Extending that streak will require beating No. 2 Ohio State for the second straight year. The last time that happened was in the 1999 and 2000 seasons – also the last time they won in Columbus.
Random thoughts:
Karma, Part I: No. 5 Tennessee scored in the final minute of last week's 66-28 victory over Missouri instead of taking a knee, apparently figuring running up the score would provide "style points" for its College Football Playoff resume. The Vols likely won't have to worry about that anymore after being gouged for 63 points by a South Carolina team Missouri limited to 10 in beating handily last month in the same stadium.
Two weeks after losing to Liberty and a week after a three-point loss to LSU, Arkansas became bowl eligible by thumping No. 14 Mississippi, which apparently had a hangover after a close loss to Alabama. The Razorbacks face Missouri on Friday in Columbia with the Tigers looking for their sixth victory and a bowl invitation. Missouri had won five straight meetings before last season's loss and are 5-0 all-time in the series at home.
Karma, Part II: Nebraska (3-8) is guaranteed its sixth straight losing season. Remember when the school's brass decided to fire Bo Pelini in 2014 because he had the audacity to win only nine or 10 games for seven straight seasons? Well, the Cornhuskers have managed to win more than six games and finish with a winning record just once since and are again in the market for a new coach.
Scoring frenzy: No. 7 USC and No. 16 UCLA combined for 12 touchdowns and more than 1,100 yards of total offense. The Trojans, who trailed 14-0 after one quarter and 21-20 at halftime, got a late interception to hold on for a 48-45 victory to improve to 10-1 entering their regular-season finale against Notre Dame and keep their playoff hopes alive.
That prompted this from Stewart Mandel of The Athletic: "Lincoln Riley is ruining it for every first-year coach to follow. He has shown you can take a 4-8 team, turn over half the roster, bring in your former school's star quarterback and a bunch of other stud transfers and be right on the doorstep of a conference title 11 months later."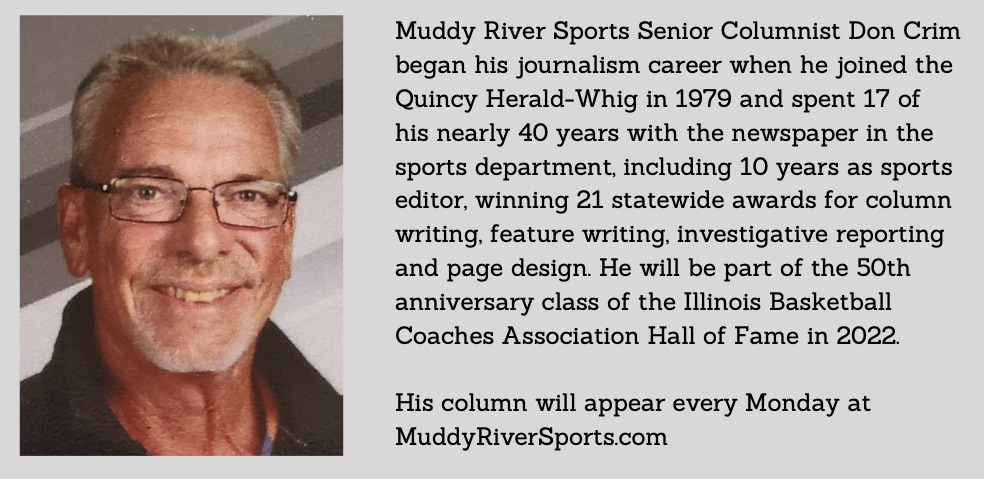 Miss Clipping Out Stories to Save for Later?
Click the Purchase Story button below to order a print of this story. We will print it for you on matte photo paper to keep forever.