Crim: Statistical nuggets to satisfy prep football appetites heading into season openers
August 25, 2023 | By Don Crim, Senior Columnist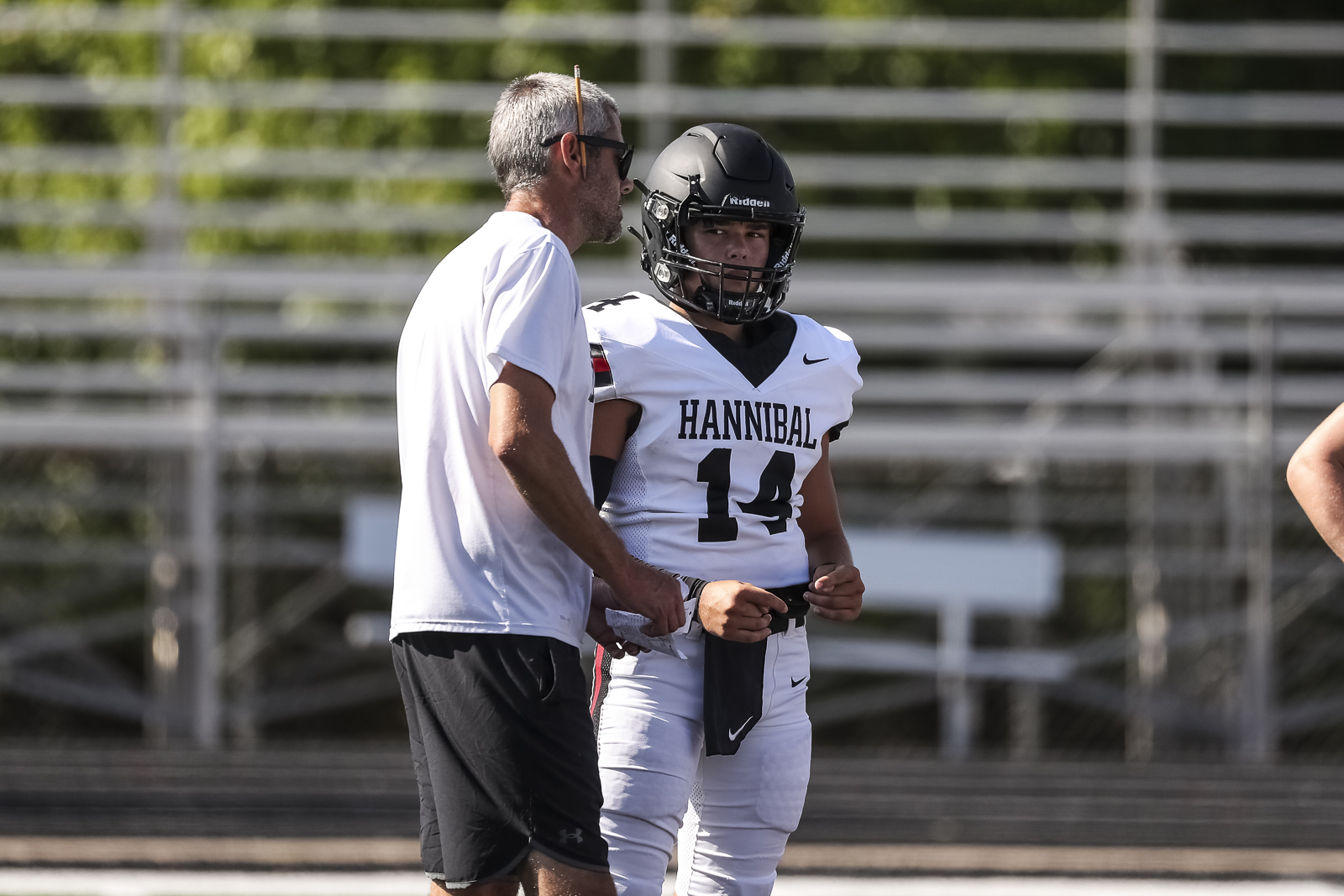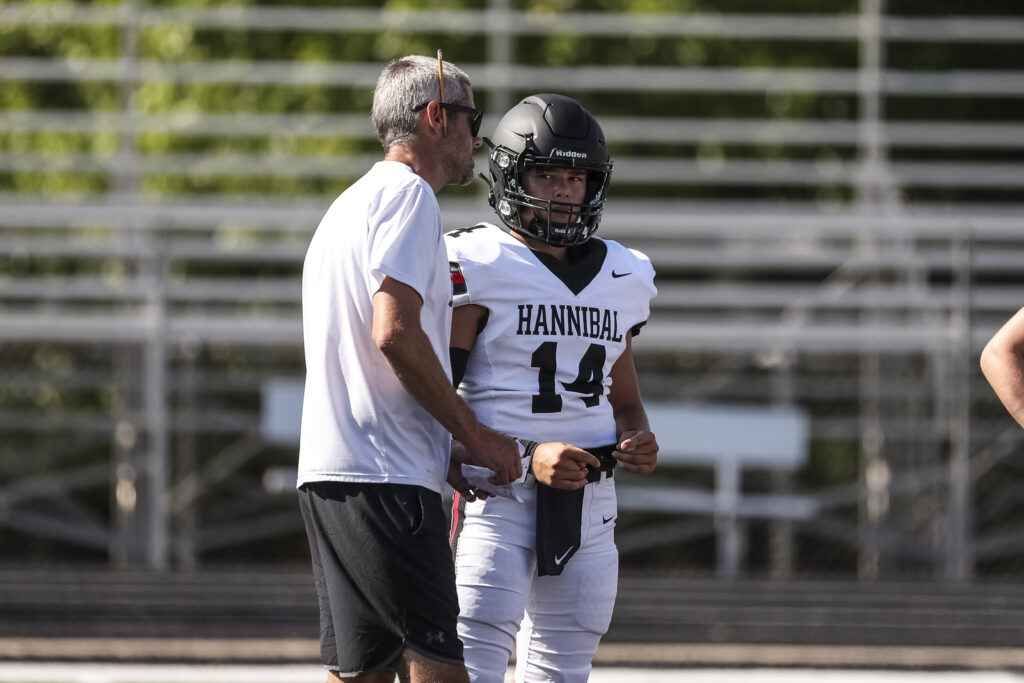 QUINCY — Welcome to a toasty Week 1 of the high school football season, which will feature later kickoff times, extended halftimes and multiple water breaks in efforts to beat the oppressive heat.
Word to the wise: Plan accordingly for sitting on metal bleachers.
Former Major League Baseball player and manager Lou Pinella once said statistics are like bikinis – they show a lot, but not everything. With that in mind, here are 15 football-related facts to chew over as another season is about to commence:
• Monroe City will be seeking its third straight Clarence Cannon Conference title, a string it has accomplished twice before (1992-94 and 1996-98). The Panthers have won or shared the league crown 15 times since 1987, three more than runner-up Centralia during that span.
• Hannibal has dominated the North Central Missouri Conference this century, winning or sharing the league title 16 times. Only Moberly (champion in 2020, 2017 and 2013) has prevented the Pirates from capturing 11 consecutive league crowns.
• Quincy High School won three of the first four championships after the Western Big Six Conference was formed in 1971. However, the Blue Devils did not reach that perch again until tying Galesburg and Rock Island Alleman for the 2014 title and then winning it outright in 2016. They are a favorite again this season.
• Camp Point Central enters the season having scored in 76 consecutive games. The Panthers have been shut out only twice in Brad Dixon's 136 games as head coach — 46-0 to Carrollton in the final game of the 2016 season and 20-0 to Winchester in the 2015 opener.
• Brothers Tom Little of Brown County (134) and Rick Little of Quincy High (117) have combined for 251 coaching victories since both began in 2002. Rick Little spent his first five seasons at Hamilton-West Hancock before moving to Quincy.
• As impressive as the Littles' totals are, they are five fewer than Jim Unruh racked up from 1986-2010 at Carthage-Illini West. Unruh is the area leader for most games coached (301), most victories (256) and best winning percentage with a minimum of 100 decisions (.850).
• It's worth noting Donald "Deek" Pollard won 91 percent of his games at Pittsfield from 1965-71 when the Saukees went 55-4. His teams began a state record 64-game winning streak that extended into the 1973 season.
• Hannibal standout and University of Notre Dame commit Aneyas Williams enters the season with 2,837 rushing yards, 2,434 receiving yards and 651 points scored during his career. He has 55 career touchdowns rushing, 44 receiving and 102 overall.
• Williams averaged 9.66 yards per carry last season, yet that ranks only third-best in school history. Brad Griffie Sr. averaged 10.72 yards on 170 carries in 1979 and Jerry McBride Jr. averaged 9.83 yards on 130 carries in 2015.
• Quincy High School quarterback Bradyn Little threw for 2,773 yards last season as a sophomore. He's on a pace to supplant area career yards passing leader Trey Countryman, who threw for 5,134 yards for South Shelby.
• Former Hannibal coach John Bringer owns the dubious distinction of having two teams go undefeated during the regular season (1979 and 1981) yet fail to make the playoffs. Those teams were victims of a point system Missouri then employed to determine postseason qualifiers.
• Since Highland High School was formed in 1973, the Cougars have posted winning records just six times and only once (8-4 in 2021) since going 7-3 in 1990.
• Twenty area running backs have rushed for 1,900 or more yards in a single season since Monroe City's Michael Washington, who went on to play for the University of Missouri, was the first to reach that milestone with 1,984 yards in 1988. Tony Hall of South Shelby is the single-season leader with 2,652 yards in 2005, just ahead of Hannibal's Wentric Williams, who ran for 2,627 yards in 2000.
• Of the top 20 career rushing leaders in the area, four played for Carthage — Wyatt Green (4,789), Ashton Gronewold (4,678), Luke Wessel (4,621) and Ezra Law (4,210) — and three for Hannibal — Shamar Griffith (the leader at 6,046), Wentric Williams (4,750) and Damien French (4,067).
• For the record, Jirehl Brock holds the Quincy High School career rushing mark with 5,135 yards, good for fourth on the all-time area list, and Dan Griffard is the Quincy Notre Dame career leader with 4,193 yards, ranking 17th best.
Miss Clipping Out Stories to Save for Later?
Click the Purchase Story button below to order a print of this story. We will print it for you on matte photo paper to keep forever.