Crim: NCAA rejects QU's appeal to allow freshman to swim at Division II national championships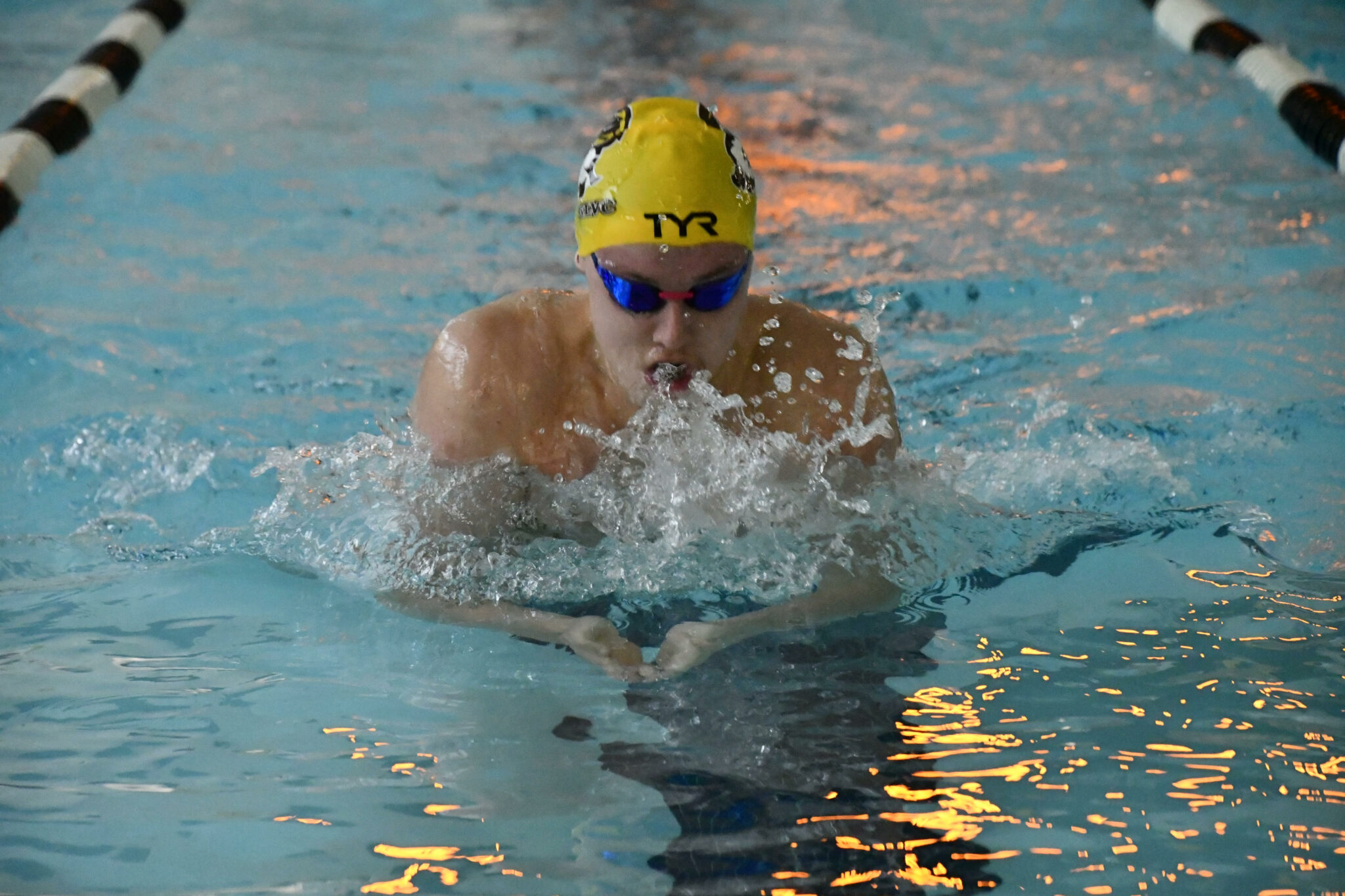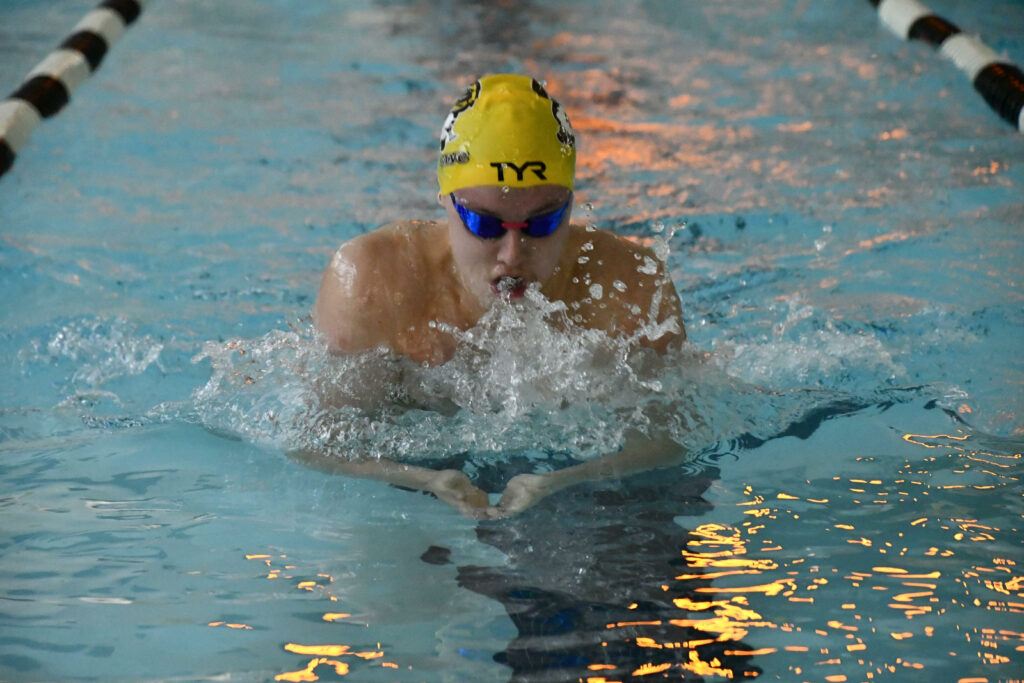 QUINCY — The NCAA Division II swimming and diving national championships begin Tuesday in Indianapolis.
Quincy University freshman Wyatt Walsh, one of the country's best in both the 200- and 400-yard individual medley, should be competing.
But he's not.
You see, Division II swimming and diving teams are required to have a minimum of eight intercollegiate competitions with at least 11 participants in each for any individual team member to be eligible for the national meet.
QU, a first-year program, easily cleared the first requirement with 15 qualifying events. However, it had only 10 swimmers on its men's team at the beginning of the season, and only nine were eligible from the start and competed in events.
So, despite ranking eighth in Division II this season in the 400 IM with a time of 3:51.77 and 16th in the 200 IM with a season-best 1:47.97, Walsh was ruled ineligible for postseason competition.
"He was pretty devastated," QU coach Bryan Christiansen said. "He wanted to compete against the best in the country. The top eight are considered All-Americans, and he was right there. He probably would have made the B cut in the 500 free and the 200 free and swam in those events (at nationals), too.
"He didn't do anything wrong. He did everything right. To his credit, he took one day off and was back in the water. He looked at it as though, 'Hey, let's work for next year.' That's the kind of attitude we have."
The NCAA waived certain roster and competition requirements during the COVID-19 pandemic, reducing the number of qualifying events to six and participants in each event to eight, but the original rules were back in force this season.
Christiansen said QU, as a first-year program, applied for a waiver from the NCAA, but it was rejected.
"They said they debated it for about 45 minutes and decided against our favor," he said of the last-minute appeal. "They said they wanted to uphold the spirit of the … bylaws, although they didn't tell me what that spirit is.
"I get it that the NCAA wants to encourage the healthy development of programs. But I don't think we're a joke program. We had the second-highest GPA in Division II this year with a 3.56. And (Walsh) is not some fluff guy who would have barely gotten in.
"I think the NCAA needs to look at what it means. If we had had two walk-ons do cannonballs in meets, we would have met the requirement, but that doesn't help the growth and development of the sport."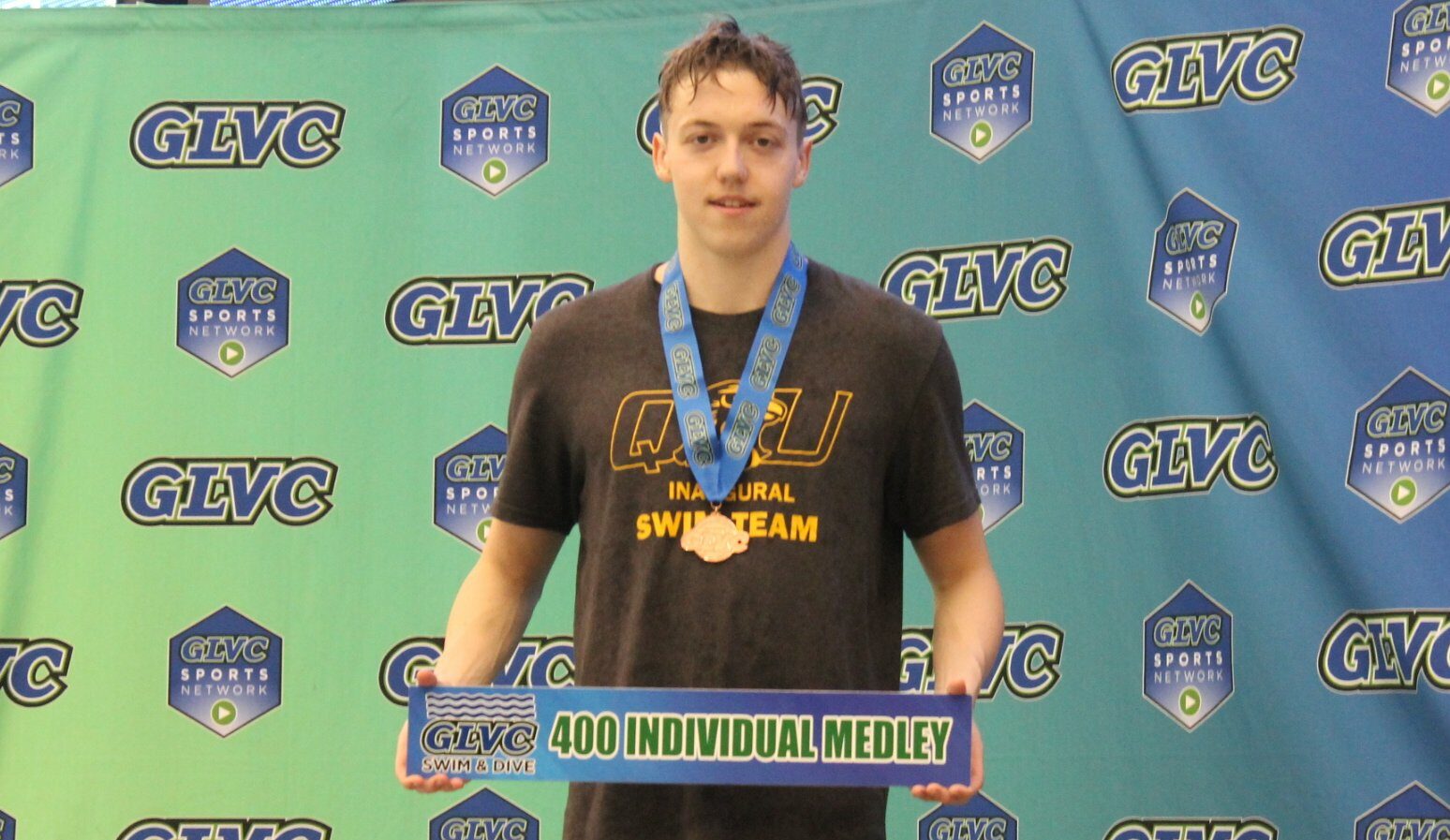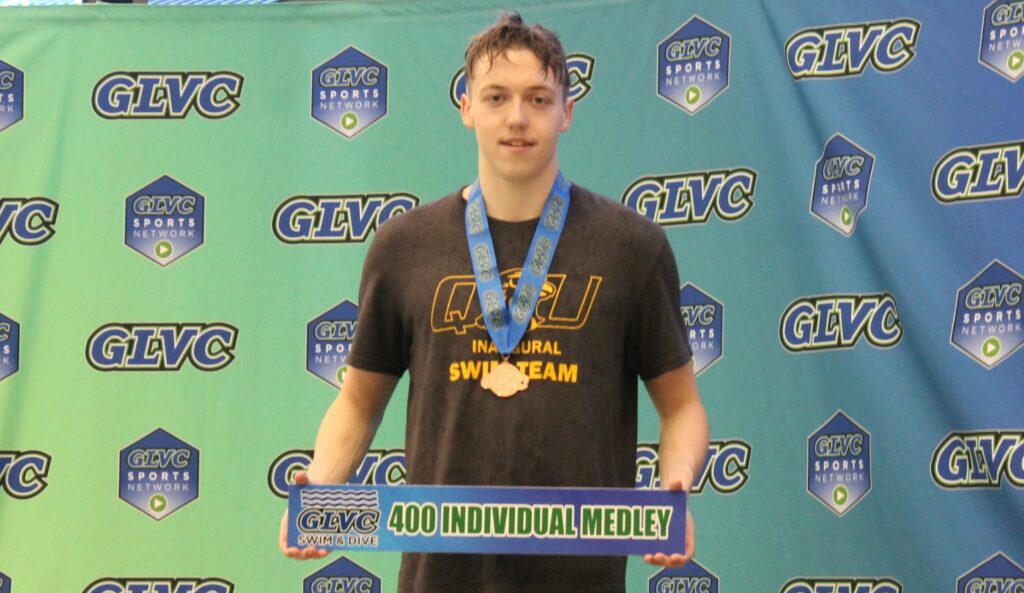 QU revived its women's swimming program and added men's swimming as an intercollegiate sport this school year. It originally launched a women's swimming program in 2016 but suspended it in 2017 due to the school's financial challenges and personnel changes.
The men's team originally had 12 swimmers but lost two in August before school began, and a third was not eligible.
This season's roster is comprised of eight freshmen and two sophomores and has a definite international flavor, representing four continents and seven countries. Two swimmers are from Argentina, with one each from the United Kingdom, Tanzania, Croatia and South Africa.
Walsh is from the United Kingdom.
"College swimming isn't really a thing anywhere except America," Christiansen explained. "Most of the American top talent seems to go D1. Division II tends to be very international."
The Great Lakes Valley Conference is considered one of the best in swimming in the country. The QU men's team finished eighth out of 10 teams in the GLVC this season, ahead of Maryville and Truman State, two established programs.
Christiansen already has signed five men and seven women for next season and has other verbal commitments awaiting SAT scores. He hopes to see the men's roster grow to around 20 and the women's roster to double to 12 for next season.
"Our goal next year is to beat one more team," he said. "The GLVC is very good, with a lot of nationally ranked teams. If we could eventually get in the top four or five — I'm not saying win it, but to be in contention — it would be a very good goal for us."
Christiansen, 36, came to QU in 2021 after spending three seasons as the head swimming coach at Frostburg (Md.) State University, which made the move to Division II his final year there. Both the school's men's and women's teams won the Mountain East Conference championship this season.
"You're probably wondering why I would leave that?" he asked.
Of course.
"My wife was an attorney in Springfield, Ill., and I was in Maryland," he said. "That makes a relationship difficult. I was looking for a job in Illinois. Quincy is a small school like my alma mater (Hiram College). I believe in education. I liked the athletic director (Josh Rabe) and his vision.
"(Rabe) called me on a Friday and asked if we could meet. I told him, 'Uh, I'm getting married on Sunday. Can we meet next week?' I interviewed four or five days after we got married, I was offered the job the next week and we bought a house here two weeks later.
"We did all the life things rather quickly."
Now, with one season in the books, Christiansen sees QU as a program that can continue to grow along with its youthful roster.
"Every decision we make is setting a precedent," he said. "In a more established program, if you make the wrong decision, there could be a course correction.
"We're always looking 2-3 years down the line. We want to keep our standards high. And we want to keep the fun high, too."
That seems like the kind of spirit the NCAA should get behind.
Miss Clipping Out Stories to Save for Later?
Click the Purchase Story button below to order a print of this story. We will print it for you on matte photo paper to keep forever.