Crim: If life is about making memories, Pittsfield's Fischer is truly living the good life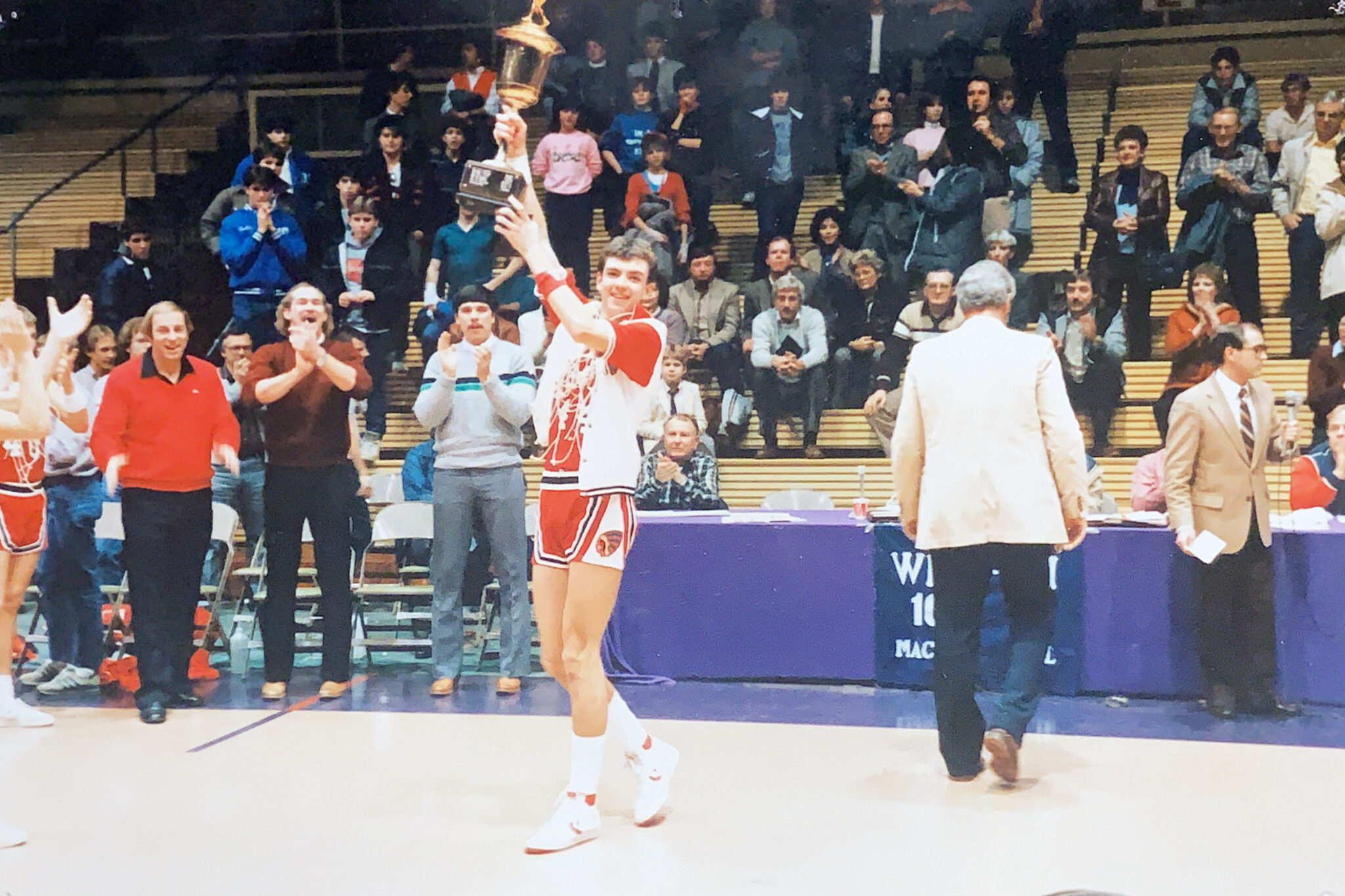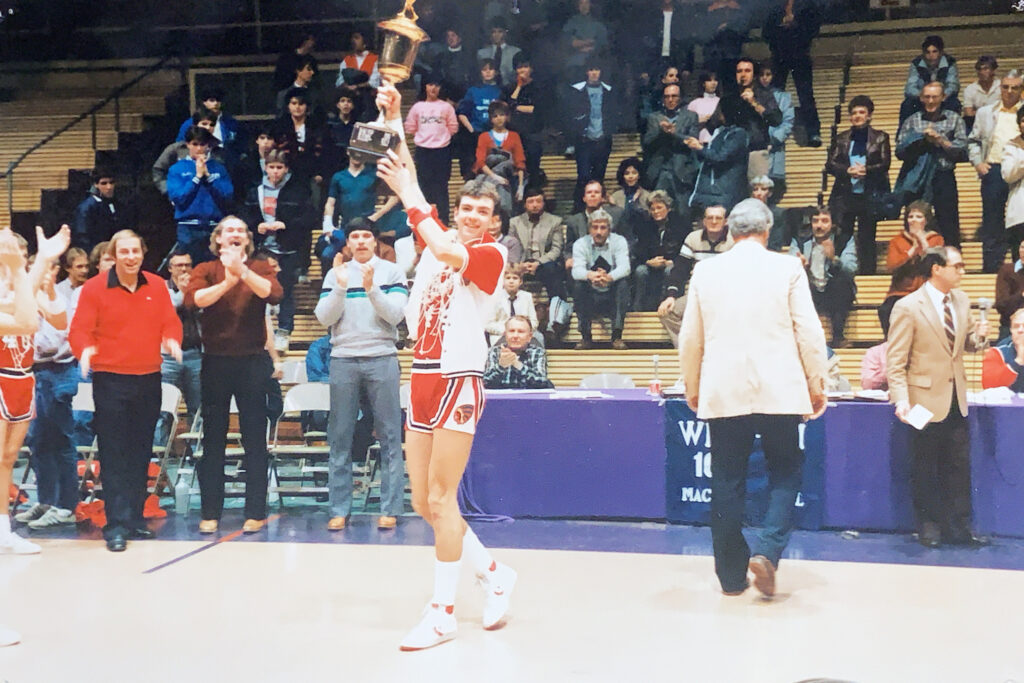 ALPHARETTA, Ga. — Tim Fischer vividly remembers arriving home after the 1984 Western-Macomb Holiday Tournament.
His Pittsfield Saukees had beaten the top two seeds back-to-back that day to win their first championship there and he had been named the tournament's most valuable player. Pretty heady stuff for a high school senior harboring aspirations of playing basketball in college.
It didn't take long for him to return to earth.
"The first thing my dad (Larry) wanted to know is whether I had my homework done," he said.
"Both of my parents were educators. They realized basketball was something fun to be played. I know people who kinda peaked in high school, and they told me I was not going to be one of those kids."
Fischer certainly didn't peak in high school, where he was an all-state basketball player who helped lead Pittsfield to a then-record for wins in a single season and a berth in the Class A state quarterfinals.
He didn't peak at the United States Air Force Academy, where he played Division I basketball as a freshman before quitting as a sophomore to concentrate on his studies, all the while learning valuable lessons on how he "had to work very hard to be successful in life."
He didn't peak at Culver-Stockton College, where he transferred despite Division I and Division II scholarship offers so, "as silly as it sounds," he could play with "a bunch of local guys" he had competed against in high school and "have some fun with guys I grew up with" while earning a degree in business administration.
He quickly realized he didn't enjoy banking, his first foray in the business world after college, so he returned to Culver-Stockton as an admissions counselor for a year and a half to figure out what he wanted to do.
As luck would have it, he met his future wife during his second stint on The Hill. And he currently sits on C-SC's Board of Trustees.
He admits he stumbled upon the professional services staffing industry. Three decades later, after working and thriving for companies across the country, he's president of Jackson & Coker, the third-largest healthcare staffing company in the United States. The firm is based on a 30-acre campus in suburban Atlanta.
He has accumulated wealth financially, enabling him to have a second getaway home in Hawaii, and personally. Fischer and his wife, Jane, have been married for 30 years and have two twenty-something sons who have graduated from college. He remains close to his parents, two brothers and a host of high school buddies.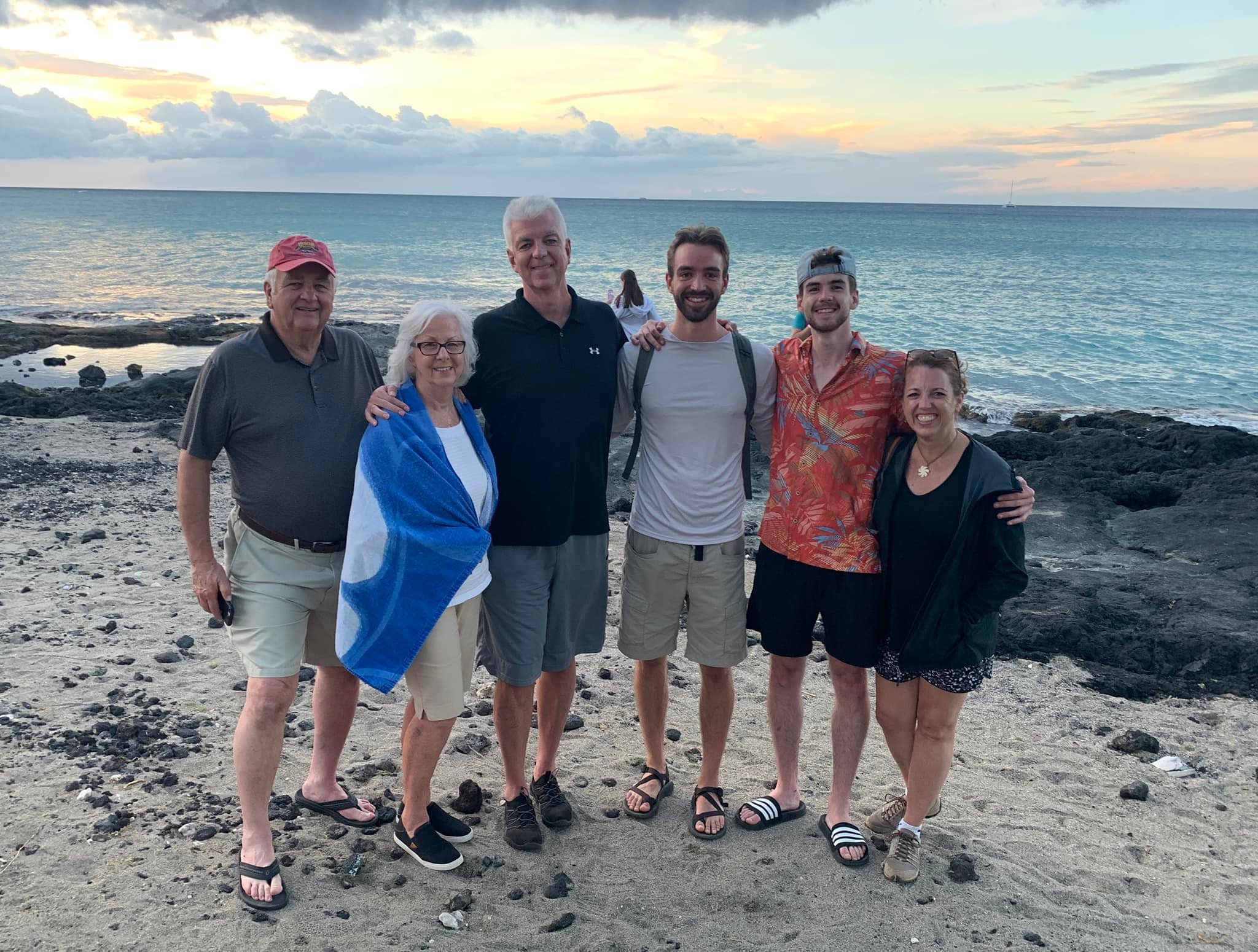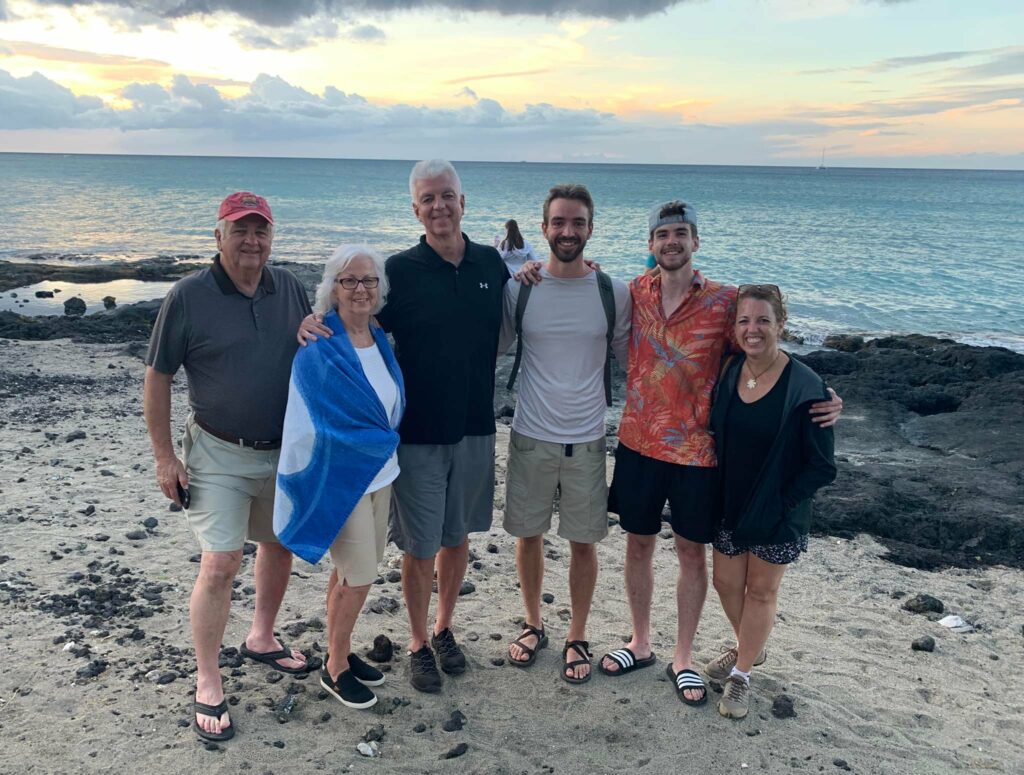 Despite that compelling life story, you get the impression he still hasn't reached his peak at age 54.
The best thing? Perhaps the only difference between Tim Fischer today and the young man who politely sat down with sportswriters 37 years ago to discuss high school basketball games and without fail praised teammates and coaches more than directing attention to himself is the hair, which has turned gray with age.
You can easily picture yourself sitting across from him at Lindsay's in Pittsfield over adult beverages leisurely discussing everything from basketball to life in the corporate business world to the inequities in our country's healthcare system.
And soaking in every minute, all the while hoping closing time isn't approaching.
"Life is about making a lot of memories," he explained.
Tim Fischer has plenty of those.
He was the centerpiece on a talented 1984-85 Pittsfield team that won a then-school record 28 games, rose as high as third in the Illinois Class A state poll and came within a whisker of advancing to the final four of the state tournament.
For him, even today, putting on a Pittsfield jersey was the thrill of a lifetime.
"When you grow up in Pittsfield, you know about the tradition," he said. "I was that little second grader in the stands who dreamed of playing for the Saukees. Not the Celtics or some college team, just the Saukees.
"I've rang the closing bell on the Nasdaq, but the greatest honor I have ever had was being selected for the Saukee Hall of Fame. Sports was a great training ground for me in life. Playing basketball for Coach (Dave) Bennett prepared me for corporate board rooms."
Fischer had plenty of college scholarship offers. He narrowed his choices to Rice and the Air Force Academy, eventually choosing the latter. He quickly learned balancing military training, academic rigors and basketball was no easy task.
"I got my butt kicked out there," he said. "I was 17 years old and thought I was mentally tough. You can't play for Coach Bennett and not be mentally tough. I thought I was smart and hot stuff, and very quickly the Air Force Academy taught me I had to work very hard to be successful in life.
"I made it through the first year, which a lot of people don't. I went back the second year, but I didn't enjoy being yelled at as a freshman and I didn't enjoy yelling at (freshmen when he was a sophomore.)"
He spurned offers from Western Illinois and Quincy University to play at NAIA Culver-Stockton College in Canton, Mo., which at the time seemed a curious choice for a 6-foot-7 former all-stater until you hear his explanation.
He roomed with teammate Brad Eaton, a contemporary from Augusta Southeastern High School who later became the chief financial officer of Quincy Media, Inc., which grew into the 13th-largest broadcast company in the country before it was sold in 2021.
He also played alongside the likes of Todd Fox (now superintendent of schools at Southeastern) and Keith Bangert (now working in sales in Chicago) from Liberty.
"Why not go somewhere and have some fun playing with guys I grew up with?" he said of the decision. "I respected them."
For Fischer, basketball was always something enjoyable to do, never the ultimate destination.
"My college career was not that great on the basketball court," he said. "I knew I wasn't going to play in the NBA, so I wanted to use basketball to get a good education so I could have success in life. That's what my parents stressed.
"Don't get me wrong. I loved playing for the Saukees, for Culver, for the academy. It got me ready for the stuff that really matters."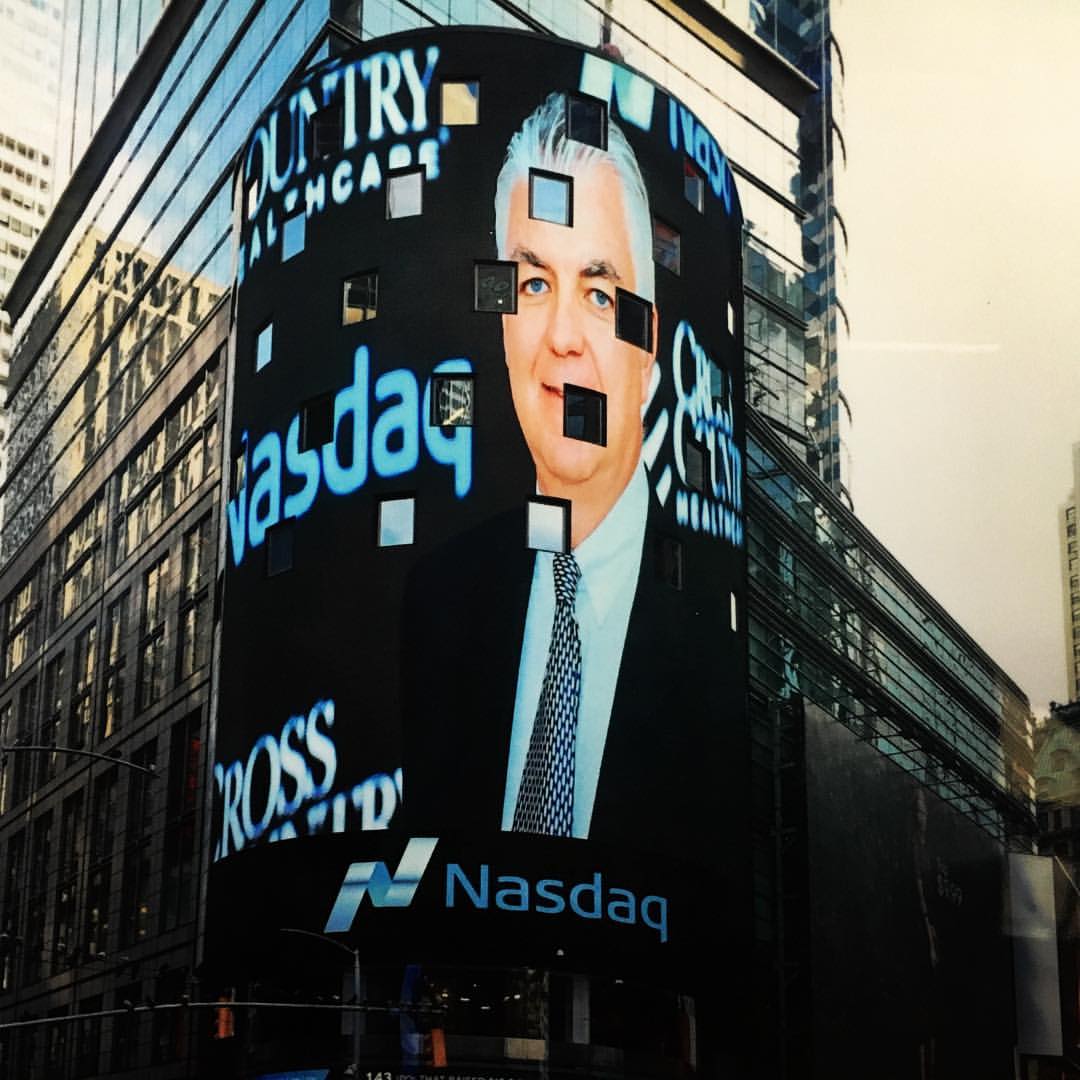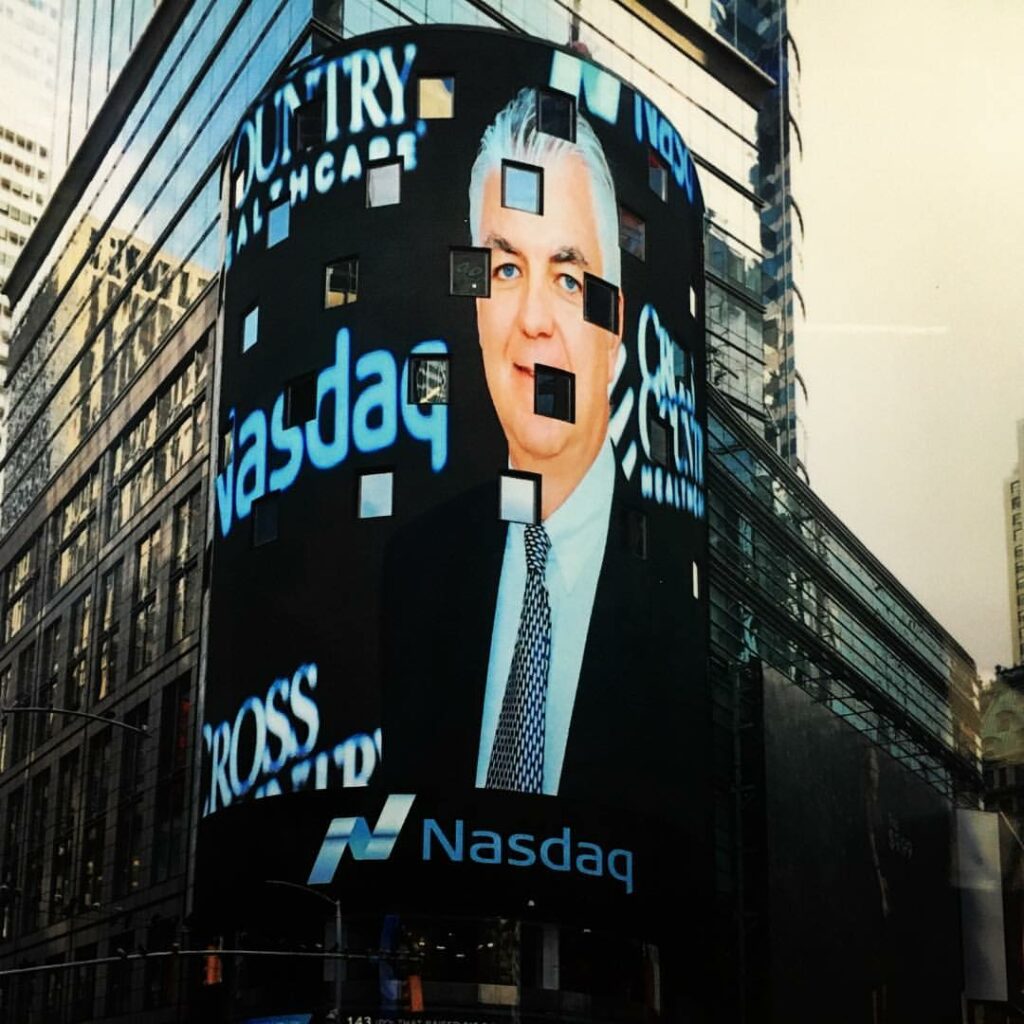 Scroll through Fischer's LinkedIn profile and you're struck by a distinguished business career centered around his abilities to lead, empower, and establish healthy and trusting work environments.
He also has been innovative in developing solutions and business models to enable companies – some of them struggling at the time of his arrival — to exceed goals in ever-changing environments and drastically improve bottom line results.
He has worked for firms in Colorado, Minneapolis, Philadelphia, New York City and, for the past six years, Atlanta — first as president of Medical Doctor Associates and since December 2019 as president of Jackson & Coker.
Jackson & Coker is an arm of Jackson Healthcare, a $2 billion-a-year family of highly specialized healthcare staffing, search and technology companies. It annually places more than 1,500 physicians and advanced practitioners in jobs in virtually every major specialty in every state.
"I'm with an incredible company," Fischer said. "I literally have a dream job.
"I originally thought of retiring about now. We bought a home in Hawaii in 2013 after being part of selling a company (RCG Staffing, the IT human resources division of RCG Global Services of Philadelphia, to Stefanin, a $1.2 billion Brazilian firm), but I have been in this job for two years and don't feel like I'm working.
"In my position now, we literally get to make a difference in the world."
Jackson & Coker specializes in locum tenens, locums-to-permanent and telehealth staffing. Its recruiters work with healthcare organizations of all sizes to find the right physicians and advanced practitioners to provide quality patient care.
In the early 1970s, a federal grant was awarded to the University of Utah for the purpose of providing physician staffing services to rural health clinics in medically underserved areas of the western United States. The program proved so successful that many hospital administrators and physicians began calling for locum tenens physician staffing assistance.
Today, thousands of physicians, CRNAs, PAs, NPs and psychologists contract with locum tenens companies like Jackson & Coker that provide physician staffing services for hospitals, outpatient medical centers, government and military facilities, group practices, community health centers and correctional facilities.
"There are tremendous shortages in hospitals, and it's not going to get better," Fischer said. "We're not putting enough people out of medical school. They need to increase the number of residencies and internships.
"The inequities in our healthcare system is … it is a huge problem in our country. I live it every day. I see it. A lot of people don't see it until something happens to them or a loved one."
That became readily apparent when the COVID-19 pandemic began gripping the world two years ago, overwhelming hospital staffs in the United States and abroad. The fallout continues today.
"We were getting phone calls from around the world," Fischer said. "We were moving physicians around to hot spots when needed. We had 25 physicians on the ground at Mount Sinai Hospital in New York (one of the hardest-hit states).
"There's been a lot of burnout with COVID. I had lunch with the chief medical officer at Mount Sinai, and he said some of things he saw firsthand — people dying in the hallways, dead bodies out back in trucks — had not happened on American soil since the Civil War.
"One of the things were seeing now is how COVID has affected children. We had all these second graders doing school virtually and not seeing their friends. We're seeing an uptick in child psychiatry because of how COVID changed kids."
During a keynote address in October as the Konneker Leader in Residence at Culver-Stockton, Fischer told the audience success is achieved when finding balance amongst life's responsibilities, stressing the importance of living a life of service to others.
It wasn't just a theory. He spoke from a lifetime of experiences.
You get the impression Larry Fischer already knew the answer when he asked his son that question in 1984.
Tim Fischer always does his homework.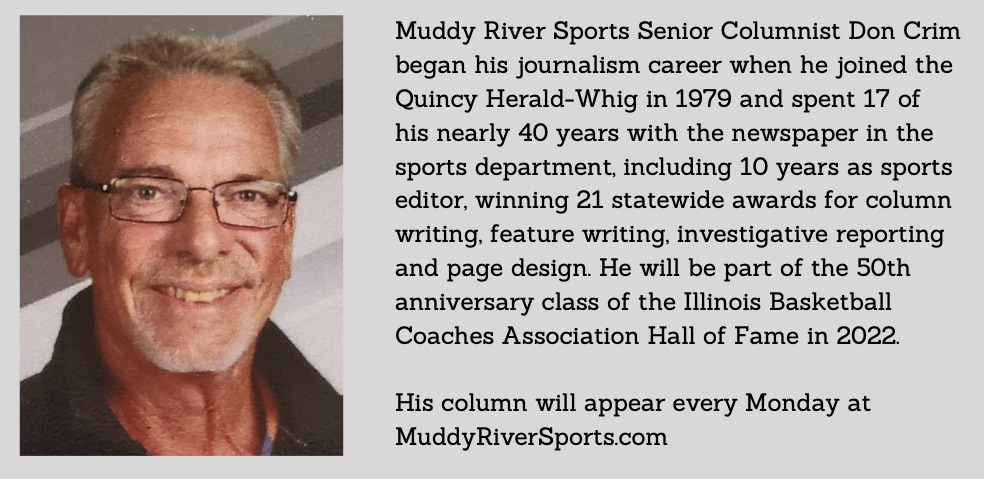 Miss Clipping Out Stories to Save for Later?
Click the Purchase Story button below to order a print of this story. We will print it for you on matte photo paper to keep forever.