Crim: Day spent with multiple generations of loved ones trumps anything sports can provide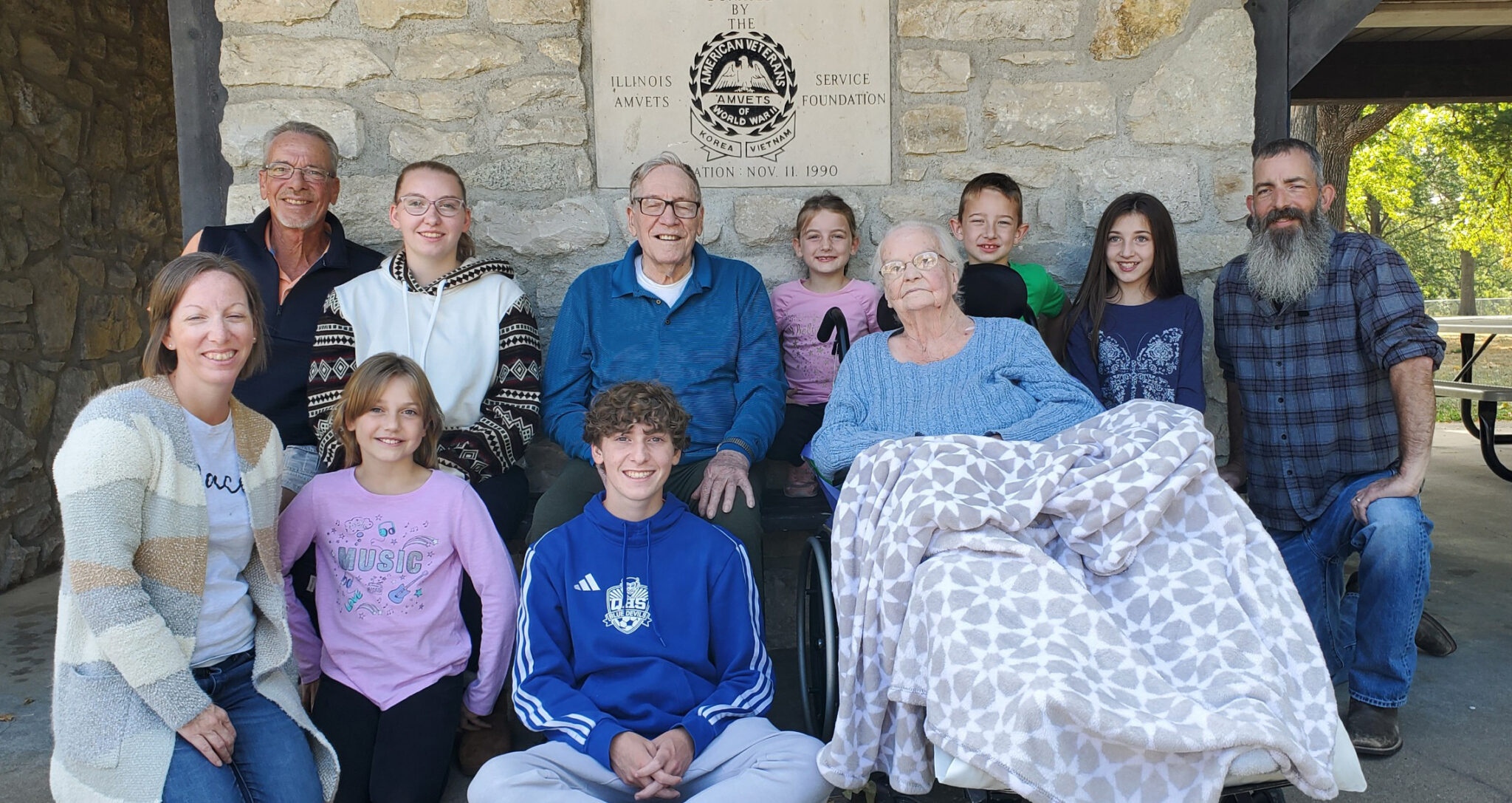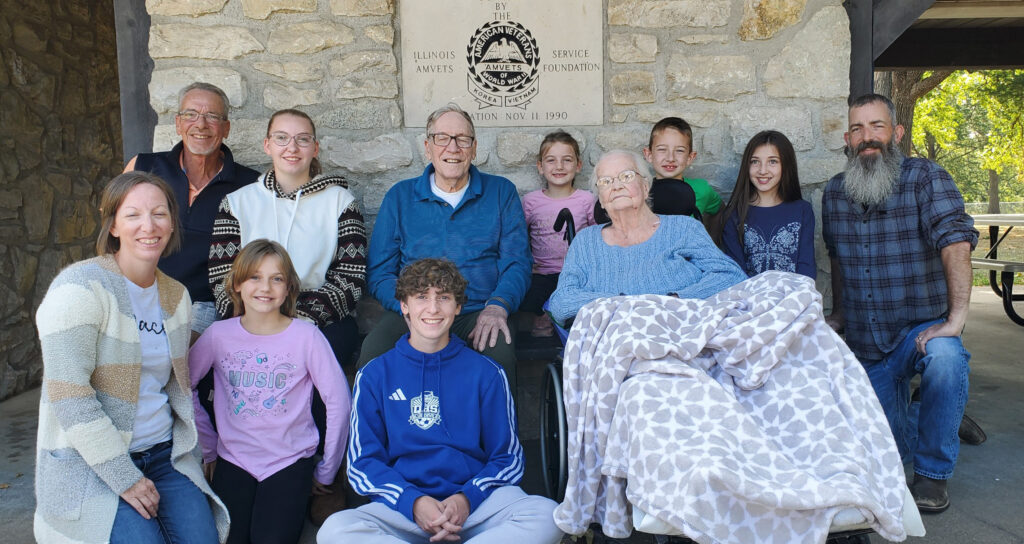 QUINCY — I had hoped to write a column about the University of Missouri posting a possible program defining victory over LSU to run its record to 6-0 heading into the second half of the college football season.
That appeared possible for much of the game Saturday but, as it has been prone to do, Mizzou once again snatched defeat from the jaws of victory. Fifty-three weeks after leading most of the contest and dominating at times at home against top-ranked Georgia before losing late, the Tigers followed the same script against LSU at Faurot Field and saw their lead evaporate down the stretch.
And now Mizzou must go to Kentucky, which has won seven of the last 10 games in the series — sometimes in miraculous fashion — and no doubt will be smarting after absorbing a beatdown at the hands of Georgia, again ranked No. 1.
There also was some thought about putting into perspective just how bad the 2023 season was for the St. Louis Cardinals.
After 15 consecutive winning seasons, they were never the Central Division contenders everyone projected they would be. The Redbirds sat above the .500 mark only once (at 2-1 after beating Toronto on April 2) and finished in the basement with a grim 71-91 record.
The season was punctuated by inconsistent pitching, the lack of situational hitting, lax defense and poor baserunning. Only 28% of Cardinals' baserunners scored, the worst rate in the National League and better than only Oakland (26%) in all of baseball, and only five MLB teams allowed more overall runs per game (5.12).
Moreover, the Redbirds coughed up 41 leads in their losses and made only 28 comebacks to win. The bullpen's 56% save percentage ranked 14th of 15 NL teams. No wonder they were 17-26 in one-run games.
All of that seemed inconsequential Sunday afternoon, however, when most of my family gathered at the Deer Park pavilion on the grounds of the Illinois Veterans Home to spend some quality outdoor time with my mom and dad.
My parents, Charlie and Darlene, moved into the Veterans Home in late April, the same month Dad turned 90. He suffered a broken hip trying to shovel snow in February 2022 and after rehab moved into an assisted living facility where Mom already resided after a fall two months earlier.
Mom, who is three months shy of her 90th birthday, has been dealing with a brain tumor for several years. At first it had no real impact on her day-to-day activities, but that began to change in the spring of 2021, leading to several hospitalizations.
The steroids she was taking to combat headaches caused by the tumor made her bones more brittle. That led to compression fractures in her back, meaning more time in the hospital, complications, and a failed attempt at physical therapy to get her out of a wheelchair and back on her feet.
For seven months, my dad lived in an assisted living facility in Quincy and my mom in a nursing home in Barry. They were finally reunited with the move to the Veterans Home. God willing, they will celebrate their 69th wedding anniversary in November.
It's difficult watching your parents decline.
Dad suffers from dementia and depression, the latter brought on by his loss of freedom and constant worrying about Mom. The man who for most of his life could strike up a conversation with a stranger is quieter and more subdued these days. Our conversations are often one-sided, although finally convincing him to get hearing aids has helped.
Mom has difficulty with her memory and ability to formulate what she wants to say, which frustrates her greatly. "Why can't I remember?" she'll often ask. Or, after losing her train of thought in the middle of a conversation, she'll say, "Don't listen to me. I don't know what I'm talking about."
She remembers me, although there were a couple of weeks this summer when she didn't, which was upsetting. We have dozens of pictures of their three grandkids and eight great-grandkids posted in their room. Some days she can match names and faces, other days she can't.
What made Sunday afternoon special was that they got to spend time with two of those grandkids and their spouses and six of the great-grandkids. For a few hours, we sat in the sunshine, ate ice cream, chatted and watched as the deer and ducks wandered by.
In those moments your mind flashes back to the hours my dad and I spent playing catch in our back yard those many years ago and all the Cardinals' games he took me to, including the World Series in 1967 and 1968. Or that my mom has always thought I was perfect, an obvious exaggeration, and how she would tell anyone who would listen how proud she was of me.
They paid for me to go to college because neither one of them did and helped my wife and I buy our first house in 1981 when interest rates were more than double what they are today.
Having missed out on seeing their grandkids grow up in person, they moved from Texas to Quincy in 2009 to create memories with their great-grandkids, which at the time numbered three before steadily growing. The oldest is now 19 and a college sophomore, the youngest 2.
They hosted sleepovers, passed out candy like it was water, ferried kids to and from school, and took in sporting events, dance recitals and school activities. They had lunch after church every Sunday at Dairy Queen. They watched ballgames on TV, especially the Cardinals.
My dad, who built the house I grew up in, helped me remodel a rental house before putting it up for sale when he was 86. Sadly, the ability to build and fix things is a gene I didn't inherit.
Then Covid shut down their world. One health issue after another followed. We made the difficult decision to move them into assisted living and clean out and sell their house. Then came the move to the Veterans Home. My mom entered hospice care soon after.
"I never thought life would end up like this," Mom will often say when she's feeling down.
Mom and Dad were all smiles Sunday afternoon, however. They were excited to see and be around so much of their family at one time, to hug and kiss and watch the younger great-grandkids run around and play. We took photos because we don't know how many more opportunities like this we will get.
"If there's no tomorrow, it will be fine after a day like this," Mom told my oldest daughter.
Those few hours made sports seem too insignificant to write about.
Miss Clipping Out Stories to Save for Later?
Click the Purchase Story button below to order a print of this story. We will print it for you on matte photo paper to keep forever.