Brimming with confidence, Illinois squad proves it belongs on softball's biggest stage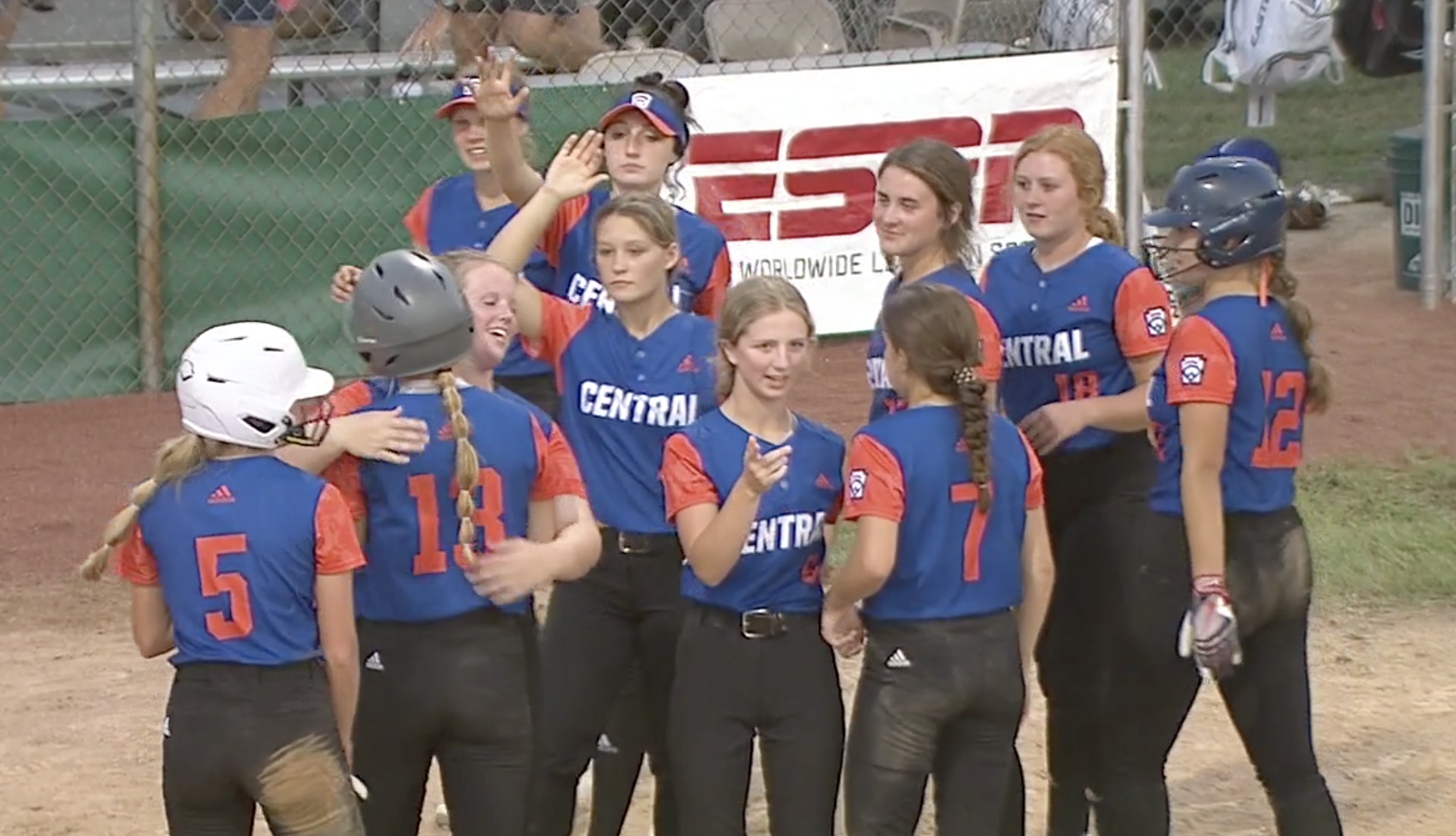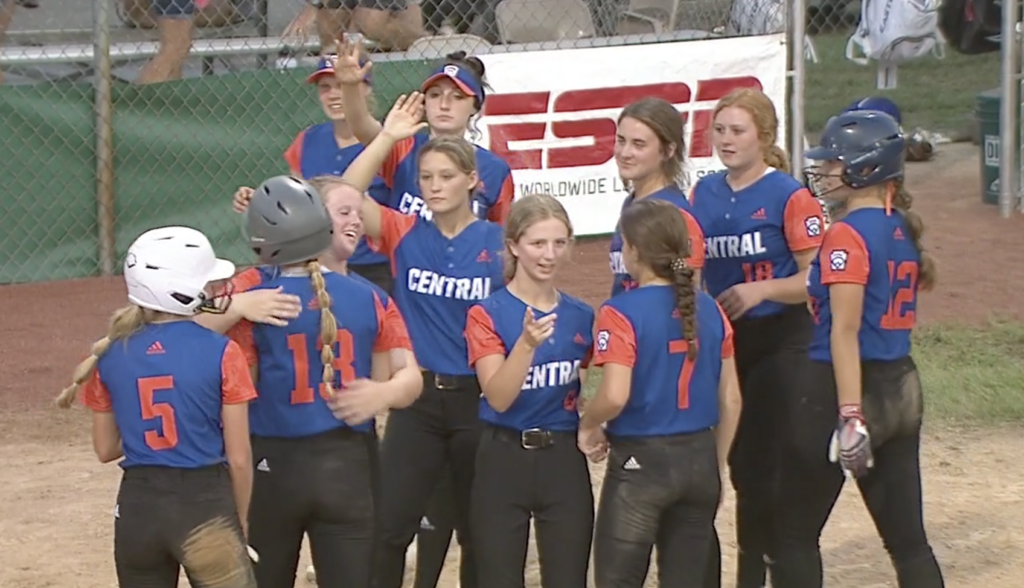 ROXANA, Del. — A glimmer of hope is all that was needed.
When the Illinois District 17 softball team headed to the Central Regional in Michigan, advancing to the Senior League Softball World Series was still a pipedream, even if a spot in the 10-team field was only four victories away.
"I think there were a lot of doubts, but we had a really good team," Pleasant Hill's McKinley Lowe said. "So we had a little bit of hope."
And a lot of moxie.
That's why the Land of Lincolners find themselves in a prime position now.
Four straight victories following a loss in the regional opener led to the Illinois squad winning the regional championship and a World Series berth. Victories in the first three games since the World Series began Monday have not only given this group a leg up in advancing out of pool play, but the teenagers are brimming with confidence, too.
"Now it feels like, 'We're here, we know what's up, we've got this,'" Pleasant Hill's Ava Wombles said.
They've proven they belong.
"When we're on our 'A' game, we look just as good as any other team here," Pittsfield's Emma Henry said.
It's because players from seven different high school programs spread across six West-Central Illinois counties have embraced each other, their versatility and a team-first mentality.
"Everyone has a positive attitude, which is something I feel is important when you're playing softball," Wombles said. "Any negativity is going to bring you down. Everyone here has such great positivity. Even when we're down, that can bring us back up."
They all contribute, too. In the World Series opener against Palmdale, Calif., Pleasant Hill's Makenna Winchell went 3 for 5 with five RBIs, Brown County's Taryn Moorman didn't allow an earned run in five innings with four strikeouts, and Pittsfield's Grace Henry went 4 for 4 with a grand slam to punctuate a nine-run inning and catapult Illinois to a 17-13 victory.
"Everyone really works together as a team," Grace Henry said. "It's easier to work on and off the field because everybody is truly super nice and wants to work as a team."
In the second game against Fort Myers, Fla., Lowe struck out eight in a complete-game effort, Havana's Liz Waymire blasted a two-run home run and Havana's Abby Cowell put down a sacrifice bunt that led to a run as well.
Wednesday's 5-4 victory over the Canadian team from Calgary featured a game-saving play at the plate for the third out in the top of the seventh as Cowell cleanly fielded a single to left field and threw out the runner with Macomb's Kylie Robinson making the tag up the third-base line.
Robinson's sister, Kaitlyn, came through in the clutch in the bottom of the eighth, delivering a two-out, walk-off single that scored Lowe.
Despite losing a three-run lead in the seventh prior to the play at the plate, the Land of Lincolners never gave up on each other.
"Everyone is very selfless," Grace Henry said. "It's very easy to feed off each other's energy and keep everyone pumped up. It's a very good asset to have as a team."
High energy arguably has been the most important ingredient to success.
"Communication and energy," Emma Henry said. "Keep it loud in the dugout. Keep it loud on the field. Keep clicking like we are. Keep confident. Keep carrying our success through the tournament."
And keep savoring the moment.
"It's been a lot of fun to be able to go sight-seeing during the day and then play softball at night," Emma Henry said.
Following Tuesday's victory over Florida, the Illinois squad and their families were able to spend time near the beach and on the boardwalk near the Atlantic Ocean.
"I didn't know Delaware had really cool stuff like this," Wombles said.
If the schedule allows, there may be more beach time.
"I usually think of bigger places like Florida and Alabama when I think of going to the ocean," Grace Henry said. "But this is a really cool experience."
So much so, Lowe would be willing to return.
"I'd come back for vacation here," she said.
This trip is going to last a few more days at least. Illinois District 17 has guaranteed itself a spot in Friday's quarterfinals and is one victory away from cementing the No. 1 seed from its pool. It all comes back to the camaraderie this group has built.
"I think everyone in this group has a really good personality," Emma Henry said. "I bond with them on the field and off. Everyone's funny. Great people. They're a lot of fun to be around."
It has made the trip of a lifetime truly memorable.
Miss Clipping Out Stories to Save for Later?
Click the Purchase Story button below to order a print of this story. We will print it for you on matte photo paper to keep forever.