More than decade after study, Asian carp populations in Illinois rivers continue to grow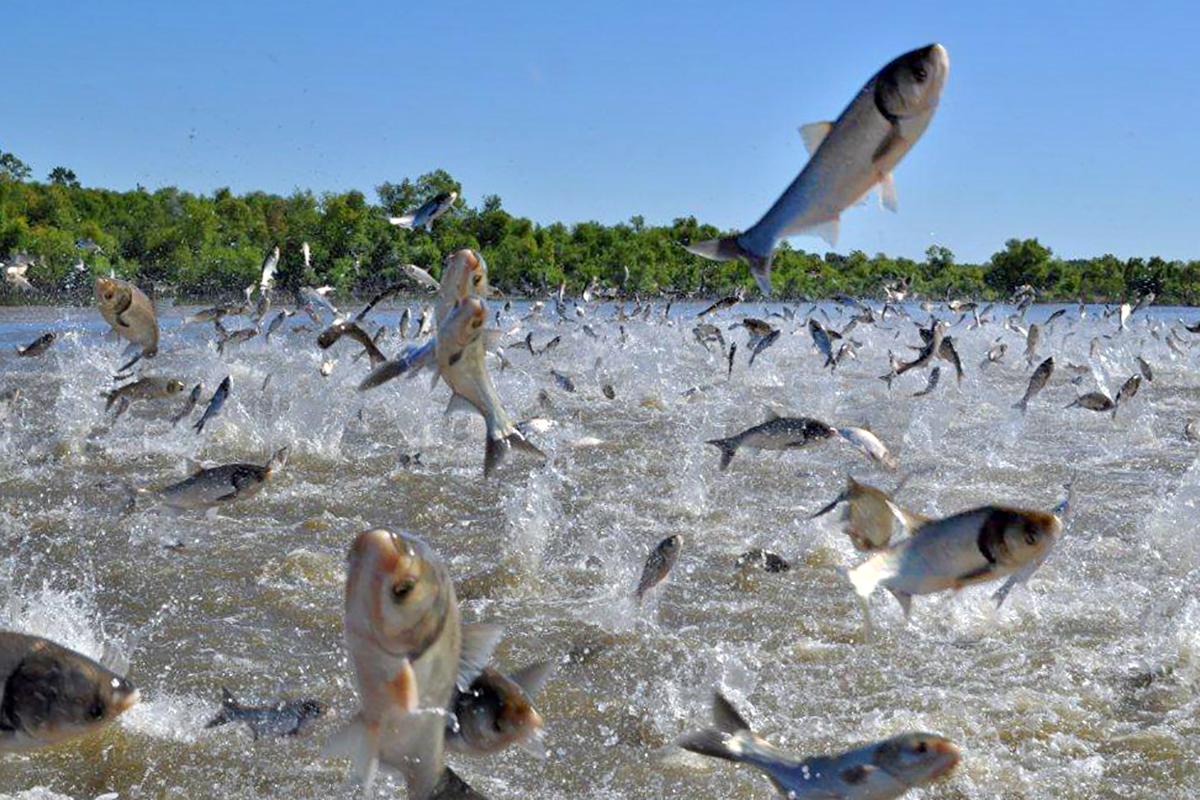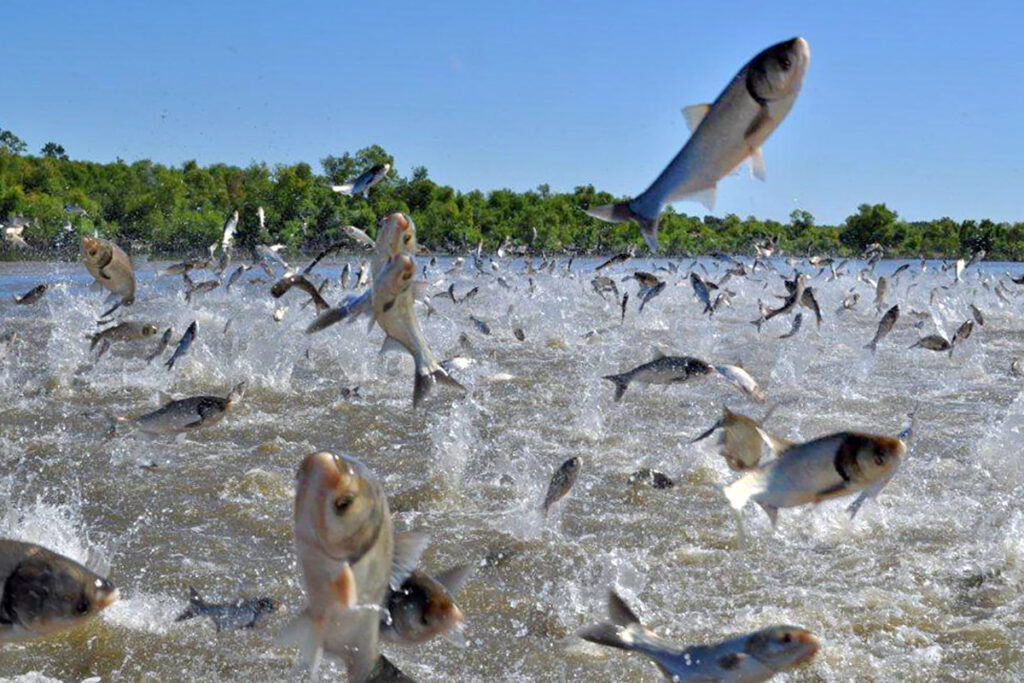 BEARDSTOWN, Ill. — A 2008 study conducted by the Wisconsin Department of Natural Resources showed more than 320,000 silver carp thriving near the La Grange Reach of the Illinois River.
And the populations continue to grow.
"We've had one big carp female that had around 3.2 million eggs in one batch and they can put out potentially several spawns in a year," said Jim Larmer, director of the Illinois River Biological Station and a large river ecologist. "Being able to travel long distances to increase the range and a pretty quick maturation time for those eggs to adulthood has been a pretty good recipe for invasiveness for that species."
An "invasive species" is a species introduced to a habitat out of its normal breeding area that causes either ecological or economic harm — or both in the case of Asian carp.
Asian carp were introduced into the southern United States in the 1970s to help keep breeding ponds clean, particularly for catfish. Asian carp eat various small plants and animals, reducing the threat of disease. This practice was much more economical than chemical treatments.
Flooding provided a perfect mechanism for the fish to migrate north into Illinois rivers as early as the mid-1990s. By the early 2000s, the Illinois Department of Natural Resources and the Illinois National History Survey began monitoring the carp's population.
The increase in Asian carp affected the numbers of game fish such as buffalo and catfish simply by having the same diet.
According to Larmer, "There's been a couple studies that have shown a decline in sport fish abundance directly linked to that. They're really competing with some of our adult planktivores. It does make it more difficult for (commercial fishermen) to catch those just because they're catching predominantly carp and it's hard to target some of those game fish as the abundances are declining."
In 2012, a federal and multi-state risk assessment determined that the Great Lakes are an ideal breeding ground for Asian carp. If carp enter the Great Lakes, the study suggests they would spread to the other lakes within 20 years. Just 10 female carp and 10 male carp could create a damaging population.
"A lot of their (Illinois) resources and a lot of federal resources are going into trying to keep them out of the Great Lakes," Larmer said. "So I think the money spent there, and from all the surrounding states as well, that's trying to prevent some of the unknowns that might happen if they do establish these populations in the Great Lakes, where they do have a $7 billion annual fishery."
The only waterway into the Great Lakes from the Mississippi River water basins is the Chicago Area Water System. Electronic barriers are located near Romeoville to prevent Asian carp and other fish from crossing into the waterway.
Tagging fish is another method Illinois is using to keep fish out of the Great Lakes
"Those tagged fish help inform fishermen," Larmer said. "We want to use hydroacoustic boats to estimate the density of fish in the area. Illinois contracts six or seven fishermen per day, whose sole job is to remove fish from these areas to keep pressure off the electric barrier."
Another impact of the Asian carp invasion is the reduction of recreational boaters. Silver carp can jump up to ten feet causing injury requiring medical care for boaters. Fewer boaters create an economic impact for certain river cities.
After nearly two decades of battling the carp, the Illinois Department of Natural Resources has introduced a new strategy — "if you can't beat them, eat them."
By rebranding Asian carp as "copi," fish are hitting markets and restaurants. Rebranding has worked in the past. An example is orange roughy, which originally was called a slimehead. Earlier this year, the DNR targeted $600,000 on marketing the new campaign.
Larmer said they keep seeing additional species in Illinois rivers.
"I know there's been a pacu caught," he said. "A South American red-tailed catfish has been caught. Up near Chicago, we frequently run into oriental weatherfish. It's a type of loach. Their populations haven't really exploded."
But it leads to a rule of thumb to follow.
If you don't get it out of the river, don't put it in the river.
"Exactly," Larmer said.
Miss Clipping Out Stories to Save for Later?
Click the Purchase Story button below to order a print of this story. We will print it for you on matte photo paper to keep forever.