Show Me Spotlight: Family support helps Palmyra's King hit personal marks, goals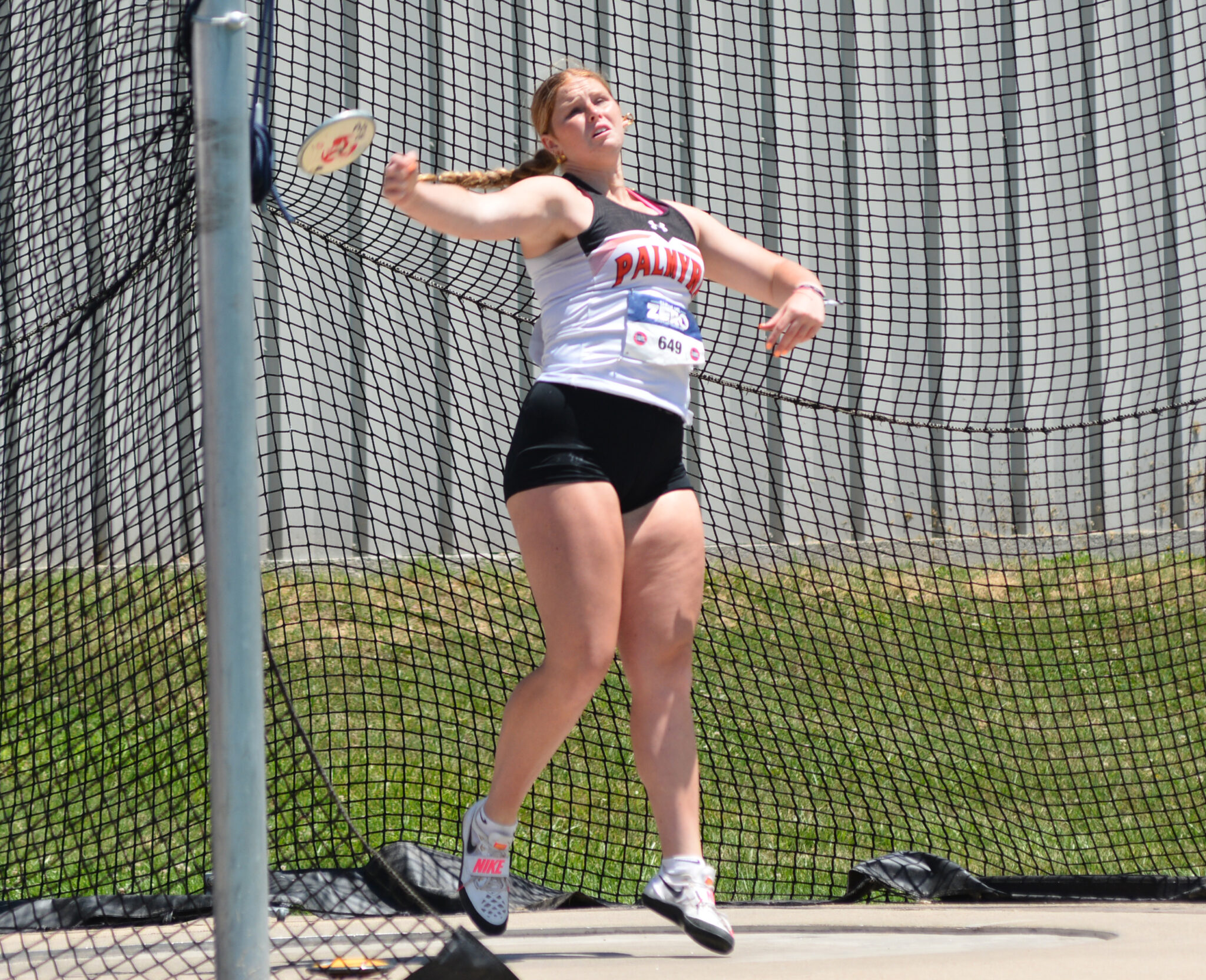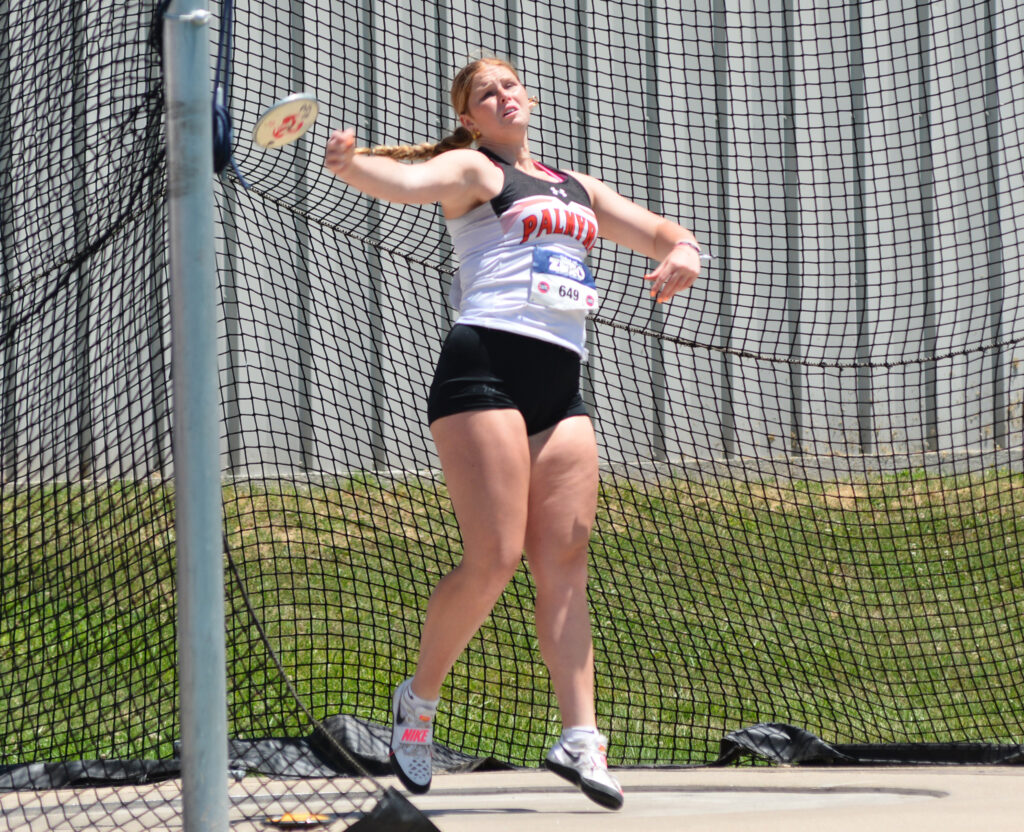 PALMYRA, Mo. — Over the past couple of falls, Candra King has hardly missed a University of Central Missouri football game.
"There were a couple of weekends this fall where I was on a college visit and that made it tough," she said.
Watching her older brother, Weston, finish his career at the NCAA Division II school in Warrensburg, Mo., could be a little more challenging next fall when he enters his senior season as a starting defensive tackle. At the same time, Candra will be beginning her freshman year as a member of the Iowa State University women's track and field team.
But there is one game she already has on the calendar.
The Mules travel to Northwest Missouri State University in Maryville, Mo., which is less than three hours from Ames, Iowa, and the Cyclones campus.
"I've planned it all out," King said. "I'm going to make that trip down there."
That means she will have to pack some of her UCM clothing to take with her to college.
"Oh, yes, I have plenty of that stuff," she said.
But does her brother have any Iowa State gear yet?
"I don't think so," King said. "But he'll have to get some for sure."
That makes sense. He is one of his sister's biggest fans, no matter the sport.
The Palmyra senior is a three-sport standout who is the reigning Class 3 state champion in both the shot put and the discus. She also was a double-double machine for the Palmyra girls basketball team last winter and will be a focal point for a team with lofty expectations this winter.
King, who signed a national letter of intent Wednesday with Iowa State, chatted with Muddy River Sports Editor Matt Schuckman about her decision to sign with the Cyclones, the upcoming basketball season and her relationship with her older brother for this installment of the Show Me Spotlight, brought to you by Sleep Tight.
Q: What was signing day like for you?
A: It was really, not because of the media attention or anything like that, but because I really got to see how many people supported me all in one place. It was really great to see all of those people there for me.
Q: Was there a sense of relief, too?
A: For sure. Once you sign that paper, you're committed and all you have to worry about is your senior year and you can focus on your senior year.
Q: Most of the time you don't actually sign during the signing ceremony. Did you sign your letter of intent earlier in the day?
A: I signed it at 8:40 a.m.
Q: Did you do that at the school?
A: No, I did it at my kitchen table with my mom and dad.
Q: What was their reaction like seeing it happen?
A: I would definitely say they're proud of me. Ultimately, they know it was up to me to make my decision. No matter what I do, they're proud of me. So this was a private celebration almost and later on was the big celebration. To have that special moment with my parents was really nice.
Q: What does the support of your older brother mean?
A: Like I told (KHQA Sports Director) Chris Duerr at my signing ceremony, it's kind of neat to have an older sibling that has gone through that process so you know what to expect and the difficulties of things. He's really helped me with the recruiting process and advocating for me. I really give thanks for him and all he does for me.
Q: Was there any certain piece of advice he gave you?
A: Definitely trust the process. I doubted myself a lot and was thinking I wasn't good enough. He instilled confidence in me. He said, 'Be patient. Keep reaching out. Eventually it will happen.' Then I got that text from (Iowa State assistant coach Dan O'Mara) and it was all downhill from there.
Q: When you decided on Iowa State, an NCAA Division I school, did you talk any smack to your brother since he's playing at a D-II school?
A: Umm, no. There's always that brotherly-sisterly nagging back and forth, but I always view him on a pedestal and see him as better than me. I think he thinks of me on a pedestal compared to him. I give him heck about it sometimes, but he just texted me tonight and was like, "I always knew you were going to go D-I." It's never about ourselves. It's always about the other person, and I think that's what is really special about our relationship.
Q: If I asked which of the two was the strongest, I'm guessing he's throwing up more weight in the weight room.
A: I don't know about that. He's had those labrum surgeries so maybe not. … I'm joking. He can really put up some weight.
Q: So who's tougher?
A: Actually, our strength and conditioning coach just asked me that today. I don't know. He instilled mental toughness in me. I was always the more gifted one naturally, and he was just more mentally tough and headstrong. He helped me figure out the mental side of things. So mentally, I'd say him. Physically, me for sure.
Q: What did you like about Iowa State that made you decide it was the right fit?
A: The first thing, whenever you go on visits, you have to eat with people and it's usually the most awkward thing ever. With Coach O'Mara, he was so nice to talk to and so easy to talk to. It was never, ever awkward. The whole team was nice. I liked the vibes at the practice, and the facilities were great. Academically, they have everything there to aid you, like tutors and everything else. All around, it was really good.
Q: Do you remember where he took you to eat?
A: It's an underground restaurant that only locals know about. Then we went to this nice breakfast place, but I can't remember the name of it.
Q: You mentioned academic support. Do you know what you want to study?
A: Biology for sure. I have been job shadowing nurses, but I think I'm going to take the extra step and become a nurse practitioner or a physician's assistant.
Q: What got you interested in that?
A: My older sisters are in the health field, so I was like, "Oh, that sounds interesting." It's so hands-on, and if you're in the hospital you're not feeling well. I just think taking time out of your day to make someone else's visit nice can really impact them during their visit and for the rest of their lives.
Q: Now that the college commitment is out of the way, you can enjoy your senior year, can't you?
A: That was one of my biggest worries. During the golf season, I couldn't really focus on my game very much. Senior year is very stressful. Coach Hill told me one thing. He said, "Don't stress about it too much. Still try to enjoy your senior year.' Signing that paper was a big relief.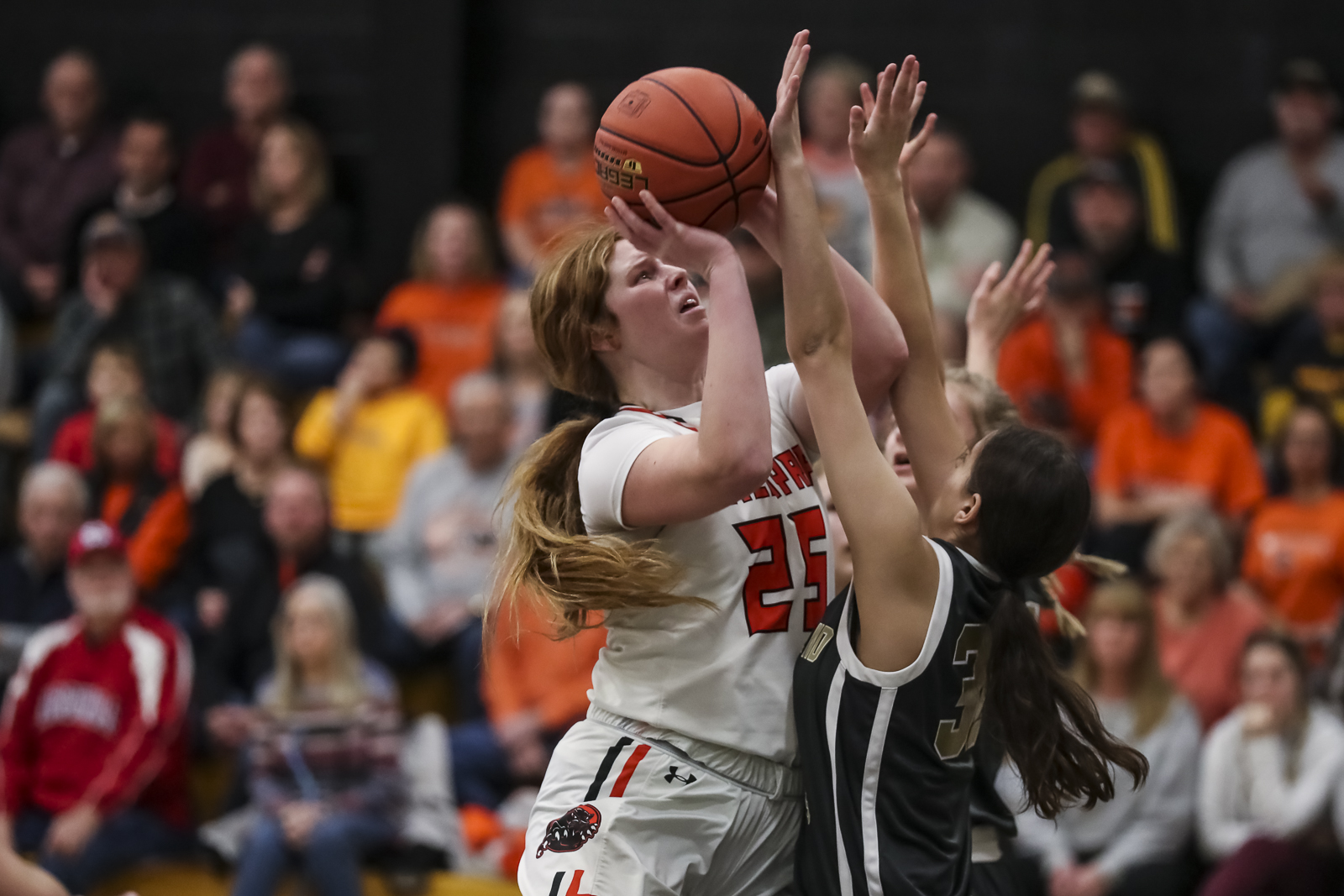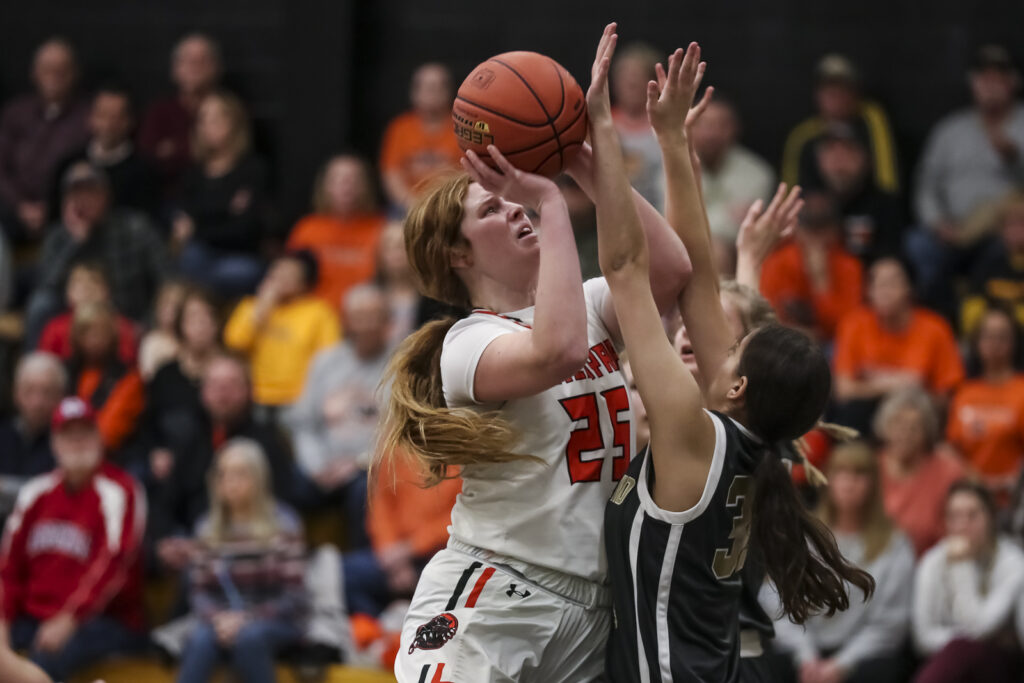 Q: Can you go into basketball season ready to play and feeling relaxed?
A: At the end of the day, you don't have to think about where am I going, what am I going to do, who do I need to contact. It's just basketball this winter. That's it. After that, it's track, obviously. You get to spend time with your friends, have a social life before you leave them.
Q: How high are expectations for the Palmyra girls basketball team?
A: Honestly, we haven't talked about expectations. We've talked about enjoying the process of getting to where we want to go. Our team bond is really good and we connect really well. It's about putting the pieces together and teaching the younger kids their ways. It's nice that we all have that connection already. There are some high expectations there, but at the end of the day, we will just see where it goes.
Q: Are you guys able to say, "Let's just go play"?
A: Really, that's how it is. We are held to higher expectations just because we are Palmyra, but we don't think about it like that. We just think about taking it one game at a time and just playing.
Q: I know track season is down the road, but there are going to be lofty expectations there, too. Right?
A: For sure, for sure. I would say people on the outside would say their expectation for me is to win state again. Mine, however, are about the marks I want to hit. My thought process was if I didn't win state I still know who I am and what marks I could hit. I do have personal marks I do want to hit this year. Yes, winning state is the ultimate goal. If I don't, I still know where I stand. My personal goals are what matter most to me.
Q: You spend a lot of time playing sports. When you want to get away, what do you do?
A: Honestly, more sports. I go play basketball at the Kroc Center. I used to read a lot and watch Netflix. I also talk with my parents a lot, just soaking up every last minute I can get with them. On weekends, I'm either at Weston's football games or just hanging out with my family.
Miss Clipping Out Stories to Save for Later?
Click the Purchase Story button below to order a print of this story. We will print it for you on matte photo paper to keep forever.