Show-Me Spotlight: Canton's Clay finds college fit that makes her feel right at home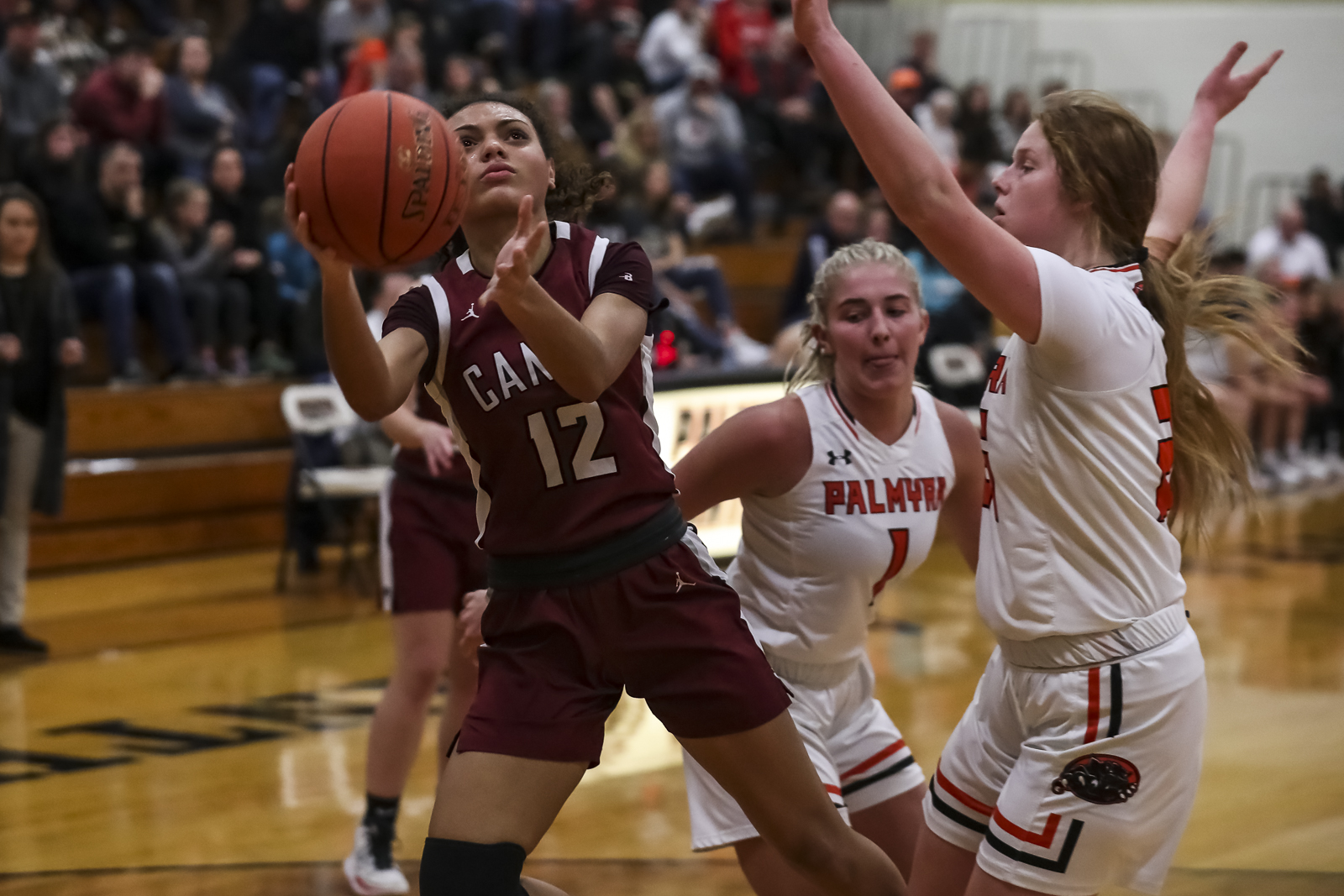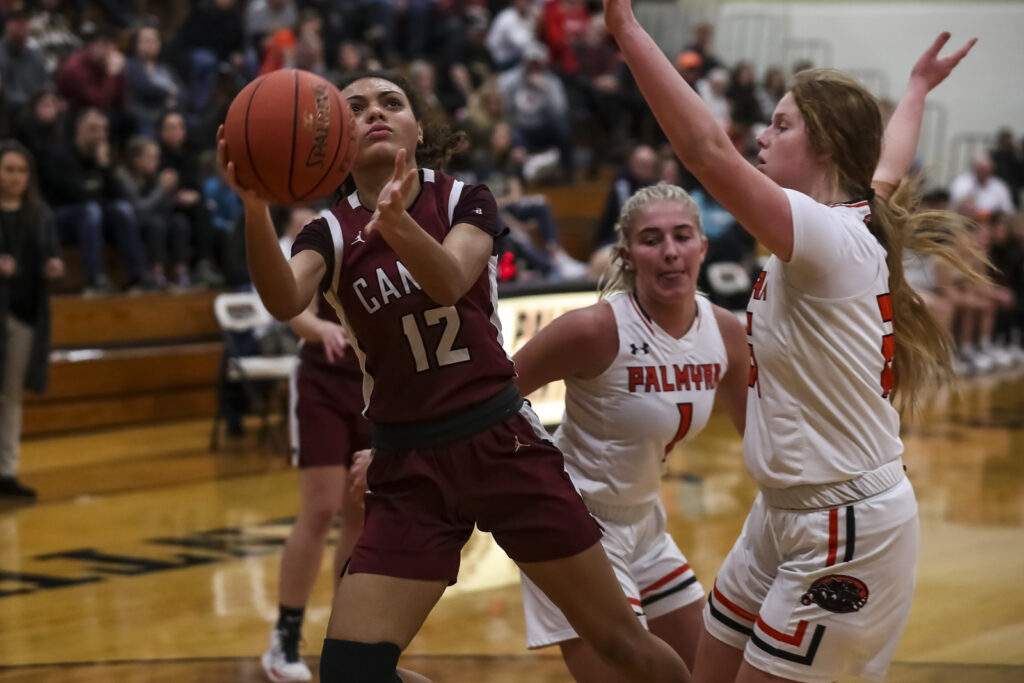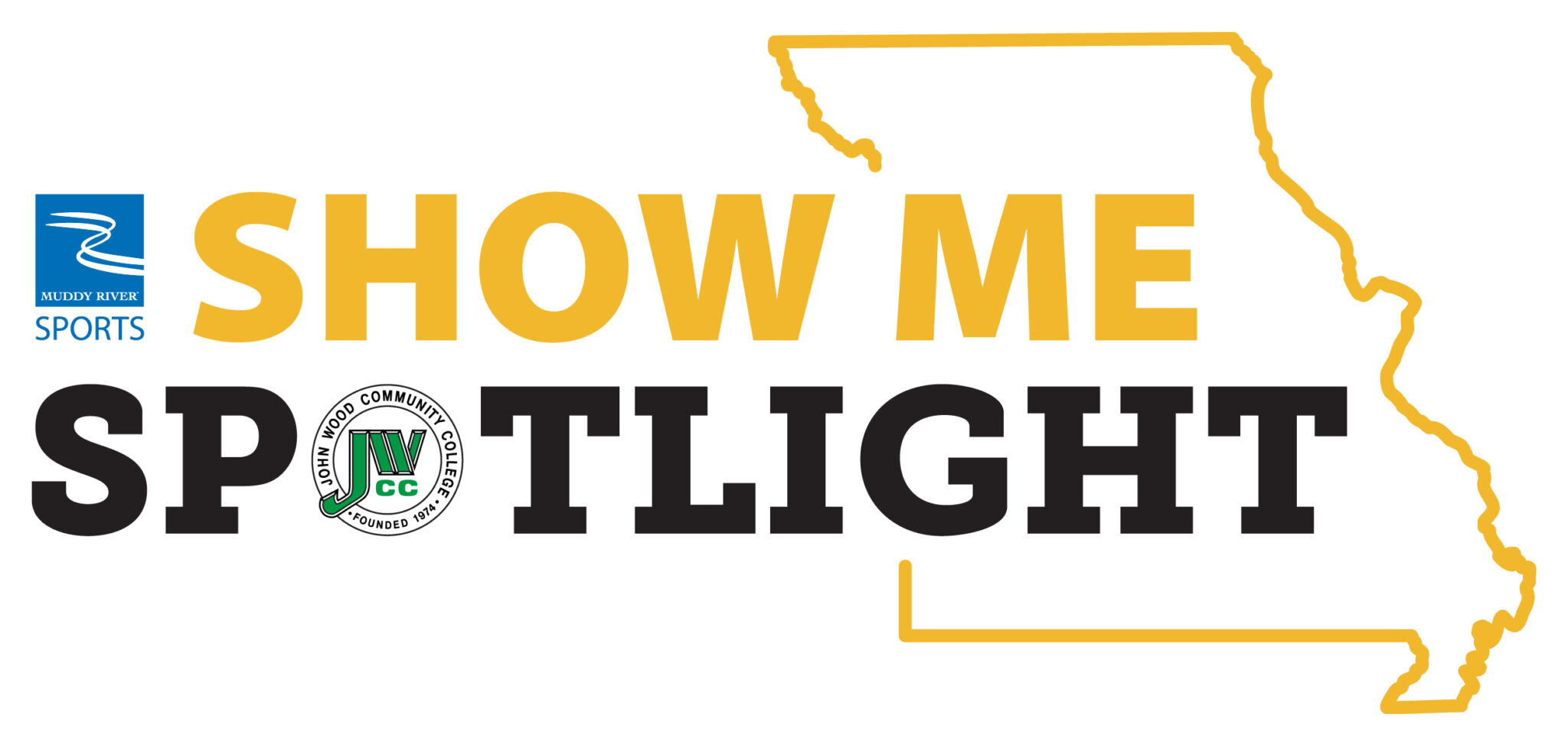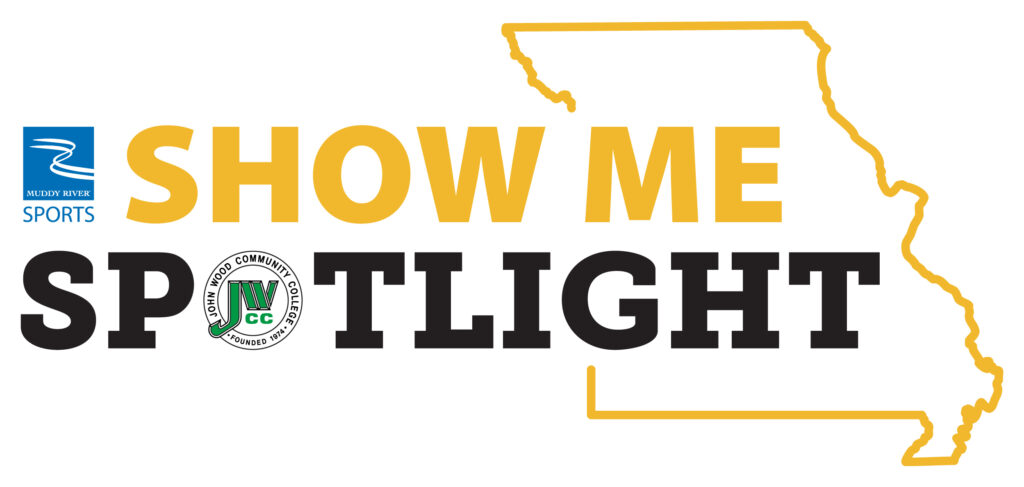 CANTON, Mo. — Nariah Clay admits the college recruiting wasn't going the way she had envisioned.
Then Morton College came along.
Playing with the Cross Over Hoops AAU basketball program last summer, the Canton senior three-sport standout was introduced to Morton College women's basketball coach Jason Nichols and assistant coach Kevin McManaman during a tournament in Indianapolis and they struck up a conversation that hasn't ended.
"That day, they came and talked to me and my family," Clay said. "They talked to us again before we left. Really, them staying in contact with me throughout the whole process was a big thing."
It wasn't overwhelming, but the contact was steady.
"(McManaman) would call me every Sunday," Clay said. "(Nichols) stays in touch. They try to watch my games and find out about everything. I love their style of play and how they play."
It made it feel natural to commit to the NJCAA Division II program that is currently ranked No. 1 in the nation with a 20-0 record.
"Once I met them, they were like, 'We want you. We want you to come play for us,'" Clay said. "When I went on my visit, it felt like I was in a place that felt like home. It felt like I could live there. Even though it's four or five hours away from home, it feels like another home to me. I just felt like that when I visited. I knew this is where I wanted to go."
Before she heads to the Morton campus in the Chicago suburb of Cicero, Clay hopes to guide the Tigers on a state basketball tournament run the way she helped Canton win the Class 1 state softball championship last fall.
Clay recently talked with Muddy River Sports Editor Matt Schuckman about celebrating the softball title, finding a groove on the basketball court and her love of family for this week's Show-Me Spotlight, brought to you by John Wood Community College.
Q: What are you enjoying about the basketball season right now?
A: The main thing I am enjoying the most is how the girls and the coaches and all of us have been able to come together as a team and just go out and take our wins that we should have gotten earlier in the season but we didn't. Especially in the Palmyra tournament, we just came out ready to go. I think we will continue to do that and things will go our way.
Q: How much of a boost was winning the Palmyra tournament?
A: It was a huge boost, just like it was last year. We talked about, especially before the championship game, how that can't be the highlight of our season. We just have to keep going, especially if we want to make a postseason run. It's a huge boost for us, but it can't be the highlight of our season.
Q: How capable is this team of making a postseason run?
A: I think we're very capable. Just like in softball, we were doubted, but we believed we could do it. There were times when we were like, "Are we sure?" But you're going to have those different opinions and outside views. You can't let those get to you. In softball, I don't think we did. So I'm just hoping we take that same championship mindset and come out ready to go. Just being ourselves is going to take us as far as anything.
Q: So how much fun was the softball postseason?
A: It was amazing. I didn't think I was going to get back after my freshman year, especially after our losses the last two years to La Plata. This year, we just came out and we weren't going to let them beat us for the third year straight. After we beat La Plata, we didn't take anything for granted and we came to play every single game after that.
Q: How did you celebrate winning a state championship?
A: We do this thing — it doesn't matter if you win state or not — when you come back from the state tournament you get to ride around in the fire truck around town. That's fun. We had a few assemblies. We danced at a junior high basketball game after they recognized us. It was a lot of fun.
Q: Where is the state medal at?
A: It's in my room, and we have our trophy sitting in the trophy case at school.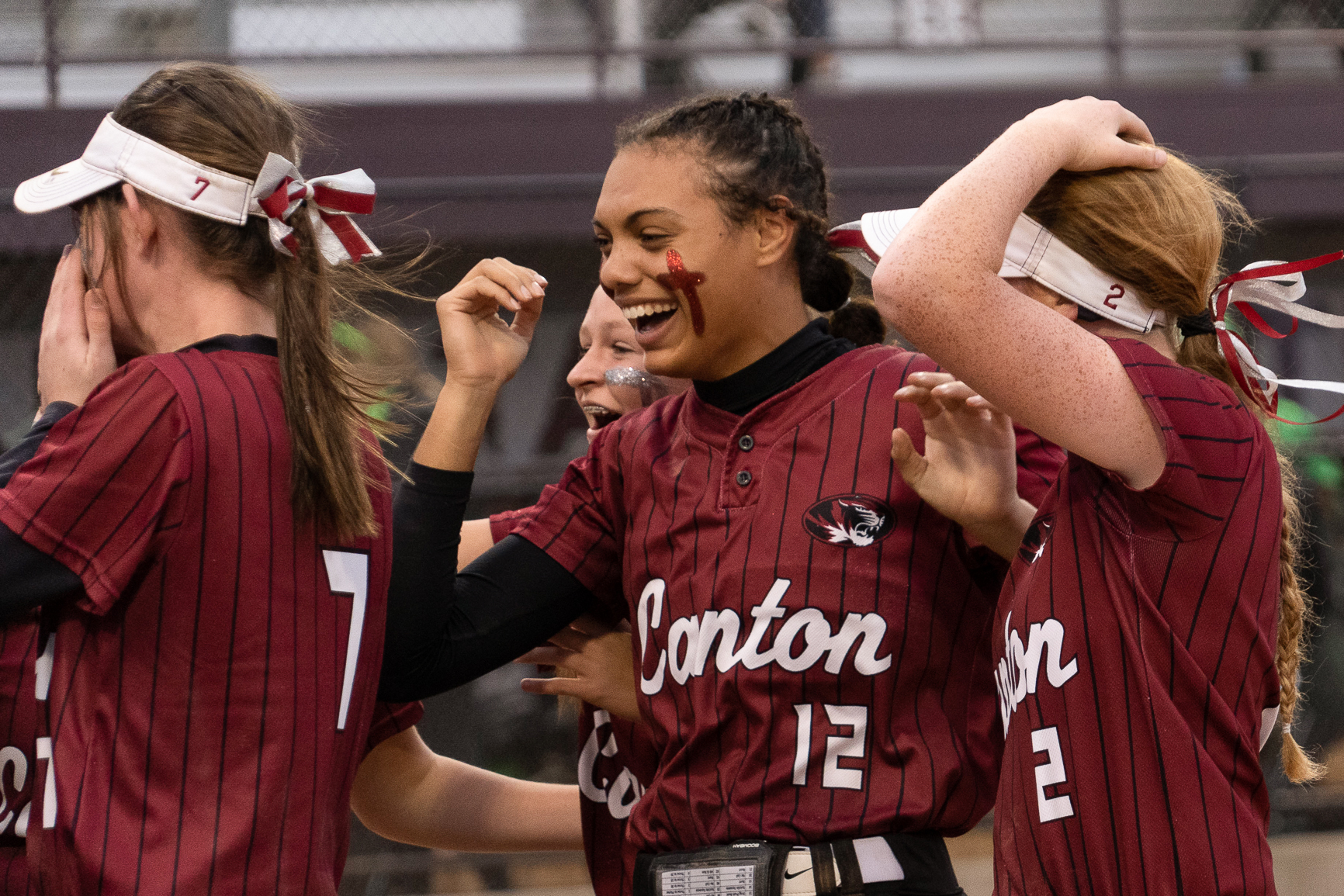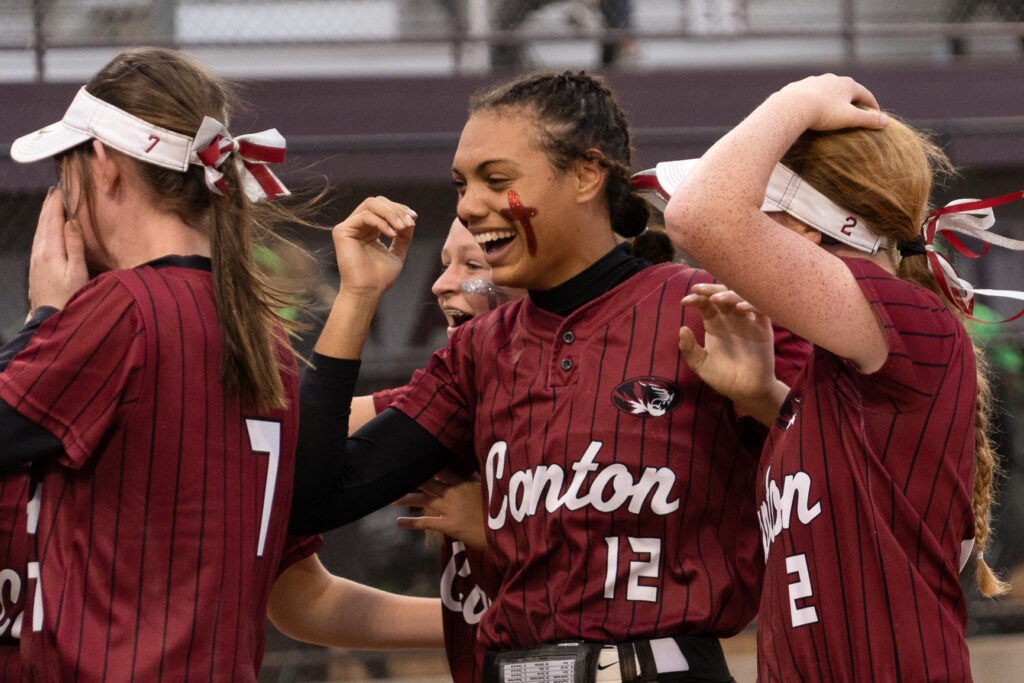 Q: Was the slow start to basketball season a softball hangover or was it just trying to find the right chemistry with this group?
A: I'd say a little bit of both. This summer in basketball, we played really well. So we felt good about each other. Then I think always coming off another sport you have to relearn your roles and relearn the different aspects of the game. It's not like we forget it, but we have to come out and adjust. It's all the same girls that play softball and basketball, outside of just a few. So we're with each other all year round basically, which means we're not learning each other. It's adjusting to the different sport and conditioning. In softball, you don't run as much.
Q: Is basketball the favorite of the three sports you play?
A: Oh, yes. Definitely. Without a doubt.
Q: That's what you did last summer with Cross Over Hoops. How much did that opportunity influence your game?
A: I think it helped a lot, not just with the basketball aspect but with me being a better person. It's a really God-focused program. When we did these worship programs before practice, it helped me become not only a better player but more of a better human. It helped me with realizing God is always there. I just have to follow the plan of what he has. Going to be able to play out with new girls is always fun. I'm not going to go up and talk to somebody just for the fun of it because I'm not that type of person. Learning and meeting new people and still having those relationships to this day is really amazing. Learning different styles of play helps a lot, too.
Q: Do you know what you want to study in college?
A: I'm going to be studying psychology, and I'm not 100 percent sure what I want to go into in the field yet. I'm looking at either clinical or sports psychology just to stay in the sports realm since I've always done sports my whole life. Being able to help others is really what I want to do. I want to be able to teach people what I've learned throughout the years of playing sports and help them understand things are always going to work out eventually.
Q: Is there a favorite class you've taken or a teacher who has influenced you?
A: I love math. I've always loved math. There are many teachers who I feel so welcomed by. I can go into their classroom and have a rant session or just talk to them. The thing is people make me feel so welcome around school. My favorite thing this year is I get to be a peer tutor for elementary school kids so I get to see my fourth graders and kindergarteners every day. It's my favorite part of the day.
Q: Does your face light up around those kids?
A: Always. And it's weird because it had always been one day I love kids and the next day I cannot stand children. But I love my fourth graders and my kindergarteners. I feel like it's so much better in the learning process when they're younger. They are always lighting up and always learning something. I know they can be crazy, but they are so much fun to work with.
Q: As busy as you are, do you find time to have fun?
A: I'm not a person to go out much just because I like staying home. I'm a family-oriented person. I always make sure I find time for my family.
Q: What's the most fun activity the Clay family does?
A: Oh, man, we do a lot of stuff. My favorite thing is probably the family barbeques in the summers, like around the Fourth or July or family holidays. Or watching football with dad because he's always screaming at the TV. That's always funny.
Miss Clipping Out Stories to Save for Later?
Click the Purchase Story button below to order a print of this story. We will print it for you on matte photo paper to keep forever.