JWCC Show-Me Spotlight: Scott's presence looms large behind plate for Pirates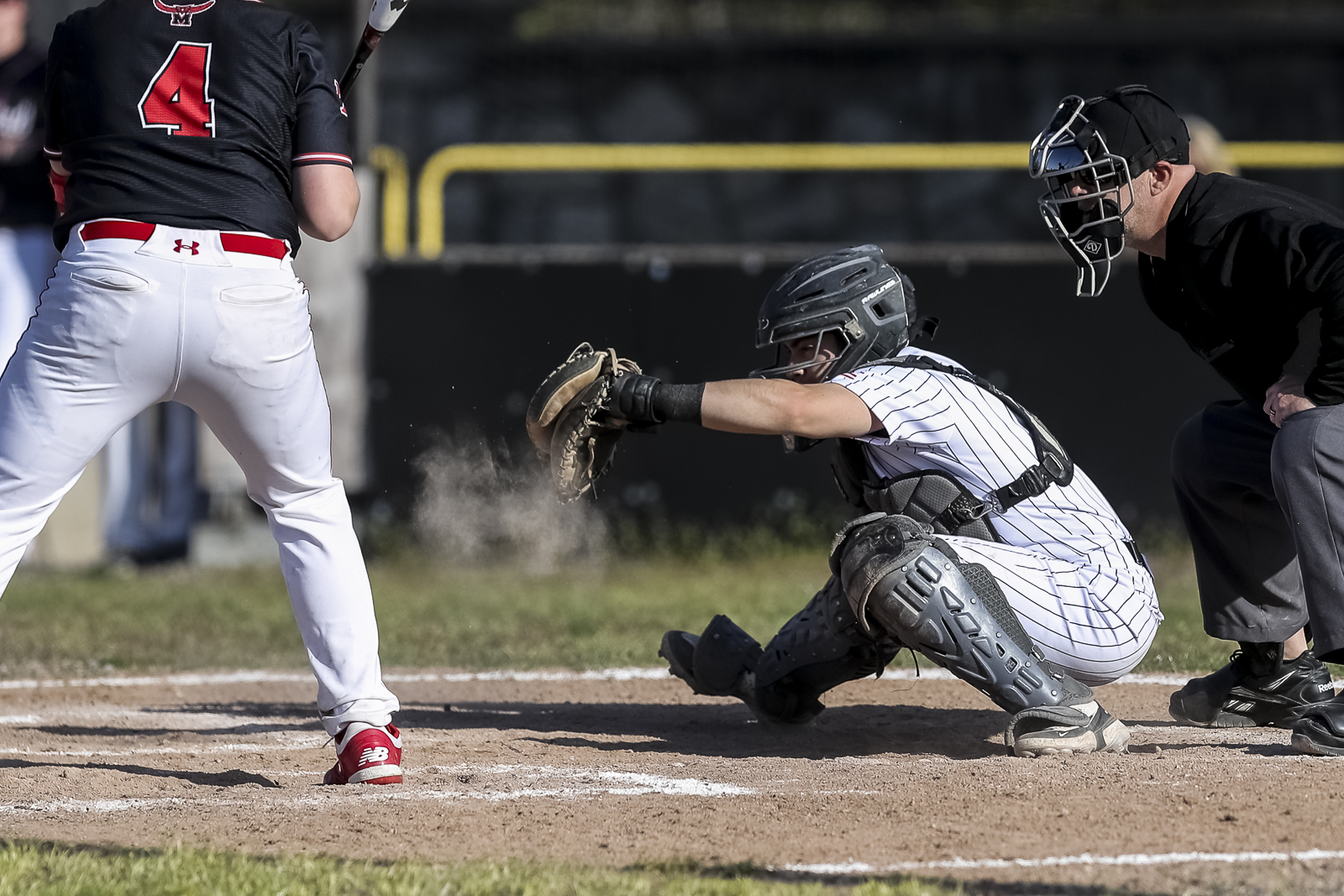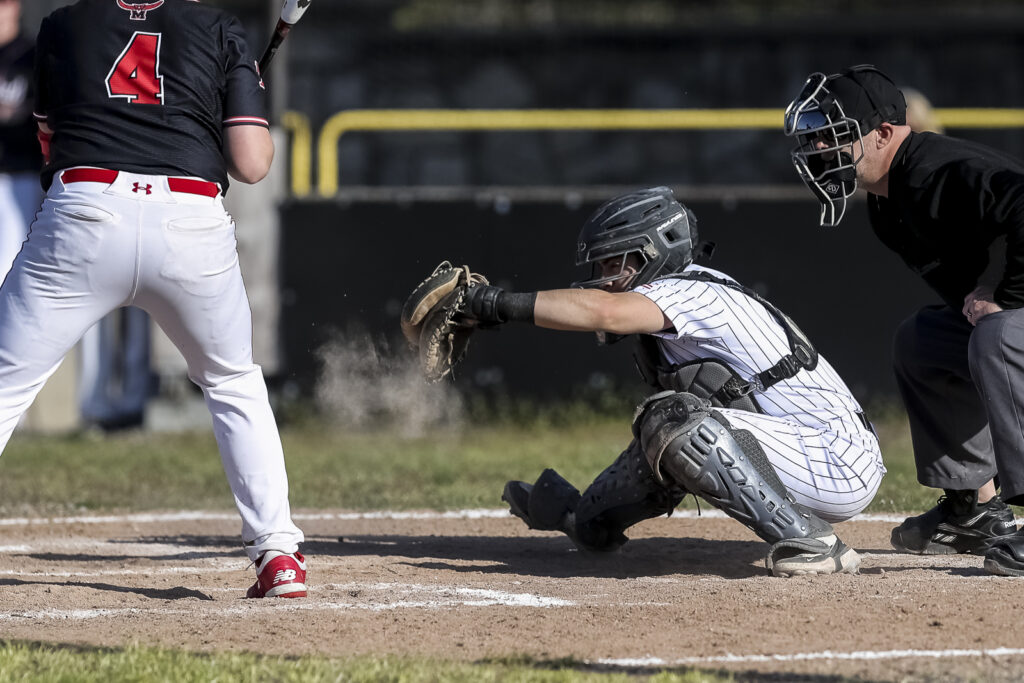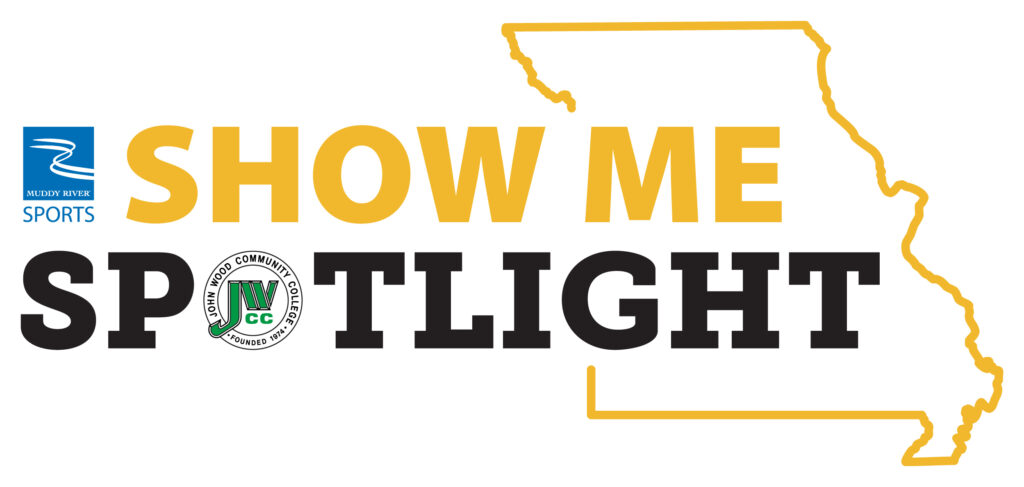 HANNIBAL, Mo. — Keaton Scott knows his frame doesn't fit the prototype for a catcher, especially not one planning to play at the NCAA Division II level.
Experience has taught him being 5-foot-7 doesn't matter.
"It's all about how hard you work," the Hannibal catcher said.
His work ethic is unmatched.
Scott is one of the cornerstones of a Hannibal senior class that has guided the Pirates to a North Central Missouri Conference championship and the prospect of being a team to fear in the Class 5 District 4 tournament. The Pirates are 13-4 since a struggling start to the season and have won nine of their last 10 games.
The reason Hannibal has turned things around is simple — determination.
"It's a weird game," Scott said. "It's a game of failure. Sometimes I hate that, but no matter what, I just keep coming back to it. It's the challenge. I love that challenge, that thrill of succeeding. There's no one that can take anything away from you. It's how hard you work."
He can't see a day when baseball isn't part of his life.
"The ability to help other young kids and mentor and stay around forever, that's what I want," Scott said.
Scott discussed the Pirates' success, his love of catching and how he came to sign with Missouri S&T with Muddy River Sports Editor Matt Schuckman for this Show-Me Spotlight:
Q: What does winning the conference title mean to you guys?
A: Honestly, four years ago, I was sitting there trying to make a decision going into high school about where I was going to go to high school — Hannibal or QND. It was a tough decision, but this was what I visualized, winning a conference title and hopefully on to a district title now and doing it in my hometown with these guys that I've grown up with since I was 5 or 6 years old. It just means the world to be able to do that in my hometown. We've put in a lot of work in the offseason with the coaching staff. So it's everything.
Q: How much confidence does this team have as far as chasing a district championship?
A: I would say we're about as confident as we ever have been. I honestly think us starting off the season 1-6 was the best thing that could have happened to us. We got punched in the mouth, and we responded to that adversity. We've had a couple of bad losses. We lost to Fulton here in a game we should have won. We got beat by Kirksville in a game I believe we should have won. We haven't let things like that derail our season. We just bounce back right after. We got on a little win streak before losing to a very good Hickman team, but we turned right back around and got a couple more wins. We think we can play with anybody. We're going to go out every day and do our thing and hopefully come home with a "W."
Q: Does that come from so many guys on this team playing so much baseball over the years and truly being baseball guys?
A: One-hundred percent. You hit it right on the head. That's been the biggest thing with this team. Almost all of our starters and many of the underclassmen coming in, they are baseball guys who are doing stuff year-round. We have freshmen last year who were starting varsity and they went and played summer ball. They went and played high-level fall ball. All that build-up, all that work that everybody put in has been realized with this conference title. These are baseball guys who work hard, and that's been a lot of fun.
Q: What turned you into a baseball guy?
A: That would be my dad. Ever since I was 3 or 4 years old, and probably before that, but that's the first time I remember, my dad (Troy Scott) was putting a ball in my hands and teaching me to throw it. I've fallen in love with the game through him. I'm trying to set an example for my little brother. Those are the big things. It's a family affair.
Q: So baseball's in the blood, but how did you become a catcher?
A: My dad was a catcher. My dad played college ball at Missouri Valley. I grew up from the start with him putting the catcher's gear on me and putting the ball in my hands. I grew up with two favorite players being Albert Pujols and Yadier Molina. I wanted to be just like Yadi and my dad.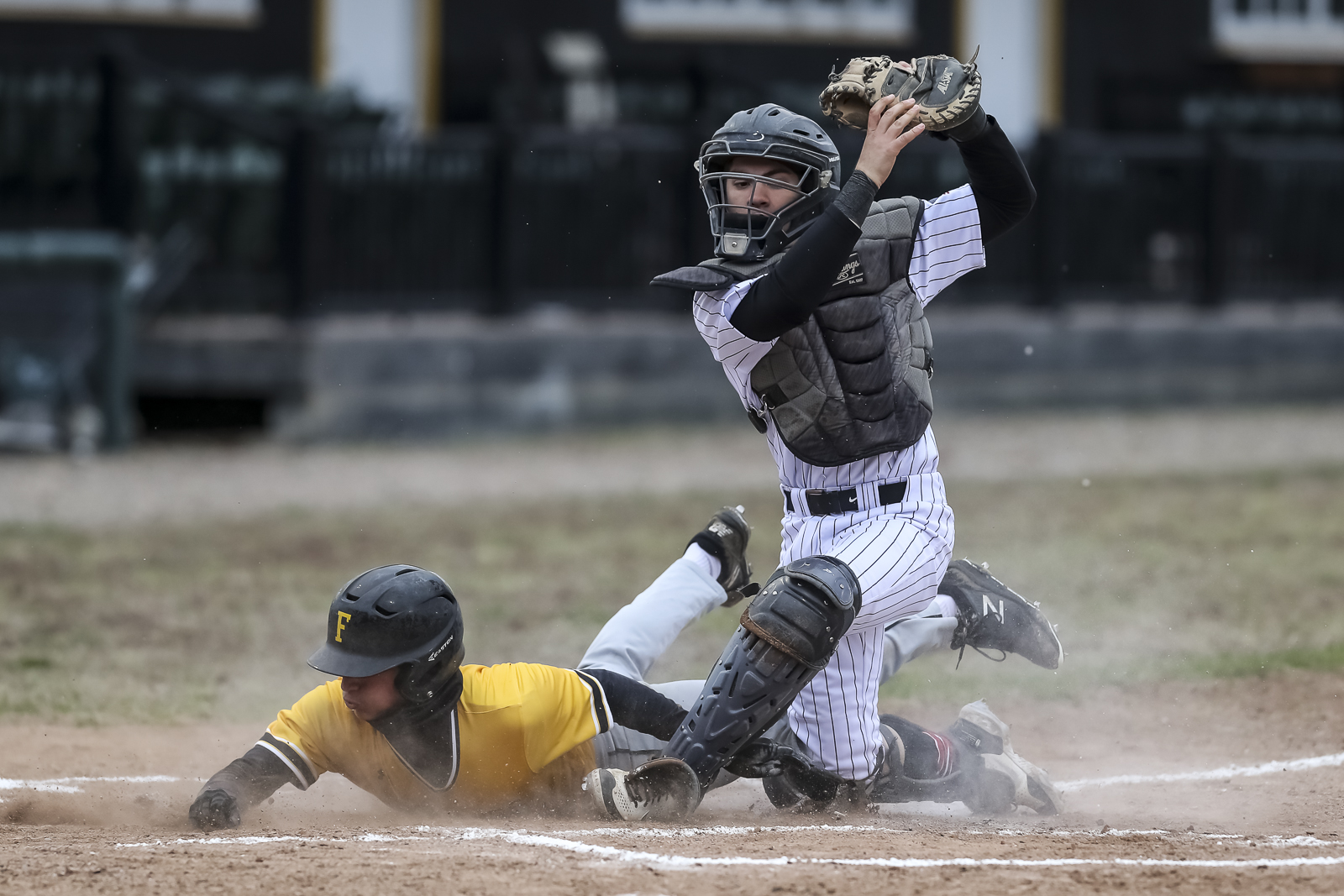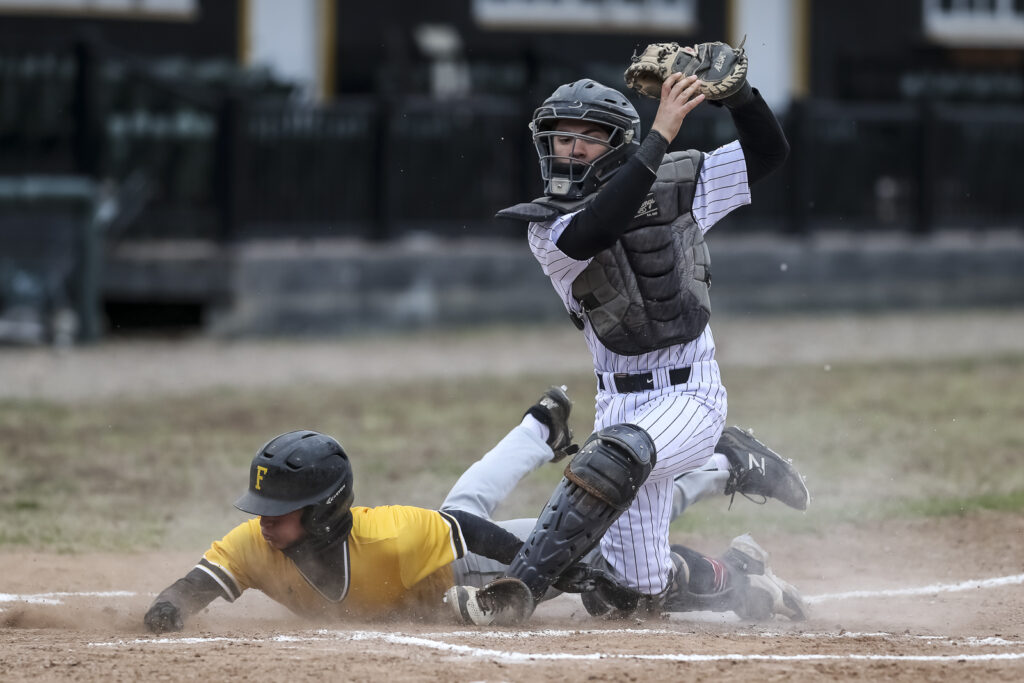 Q: What is it about catching that you love?
A: Honestly, it's the involvement all the time. I get to take on a leadership role within the team on and off field. Being able to work with my pitching staff day in and day out is great. I feel like catching is an everyday type thing in the offseason. It's a craft. You have to work on receiving and blocking and throwing. To be able to go in there with Mike Stupavsky of Quincy Notre Dame, we worked hard every day during the offseason. Honestly, what I love about it is being able to go in every day with something new to do, some way to challenge yourself and get better.
Q: It's paying off with the chance to play in college, isn't it?
A: I'm very blessed Missouri S&T is giving me this opportunity. I like to think a lot of hard work has gone into it and a little bit of good luck.
Q: What was it about Missouri S&T that you like and made you gravitate toward it?
A: Recruiting was super weird with COVID and all of that going on, but (Miners assistant coach and recruiting coordinator) Shane Herschelman came and saw me play five, six, seven times over the summer. Honestly, I didn't have anyone else truly come and watch me play in person so many times. The way they see me fitting into the program, I felt like that was complete honesty from the coaching staff because they had seen me play so many times and were familiar with me. When I actually got down to Rolla, it's a college town and the campus is 1,000 people. Everything aligned perfectly for me there.
Q: Knowing it's a high academic school, how important was that side to you in the recruiting process?
A: That was huge, especially with my parents (Troy and Andrea). They wouldn't let me look just at the baseball side of things. Obviously, I'm an 18-year-old kid and I'm looking at it like, 'Let me find the best baseball program I can go to.' But they really helped guide me and kept me down to earth. So that was a big thing. We went through the process together and found a good fit academically. It came down to S&T and Truman State, and S&T just seemed like the right fit. I was looking for what fit me academically and baseball-wise.
Q: What other things are you involved in?
A: One of the biggest clubs I'm part of at school is Future Business Leaders of America. I'm very involved in that, and I am the vice-president of that club. I do a lot of volunteer work at Hannibal Regional Hospital. I worked there last summer as a legal intern with the hospital's legal department. I want to go to law school and hopefully become a player agent someday. On the more laid back side, I like to hang out with my buddies. I like to fish and I like to be outside. But baseball for me has been my biggest passion. I've got a good friend group in Quincy with Complete Game training academy, and we all like to go in there and hang out. We talk and hang out and work hard. It's a baseball culture.
Miss Clipping Out Stories to Save for Later?
Click the Purchase Story button below to order a print of this story. We will print it for you on matte photo paper to keep forever.