JWCC Show-Me Spotlight: Mark Twain's Preston continually laying groundwork for success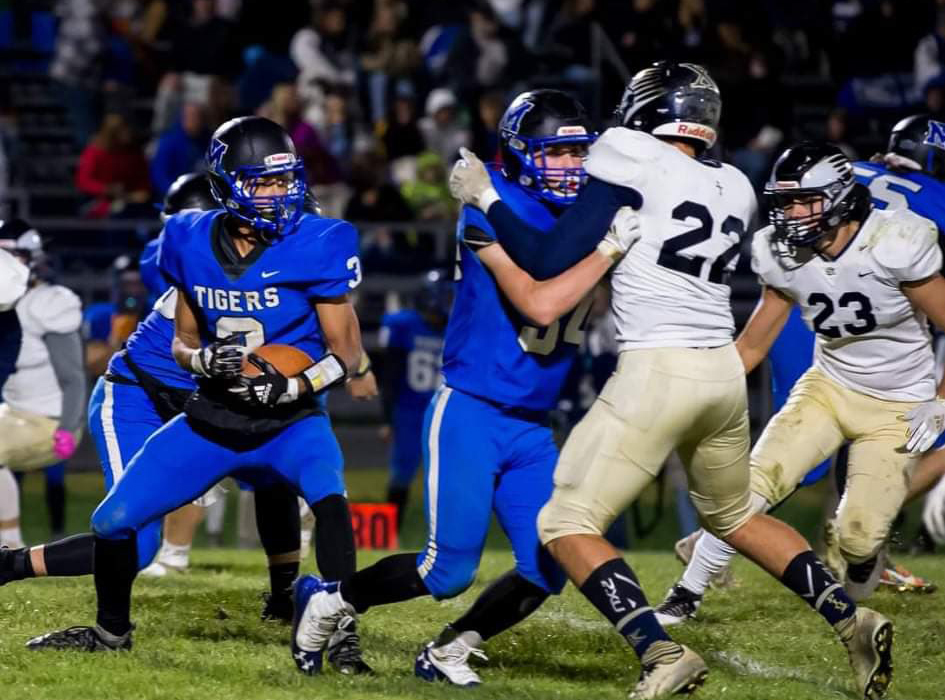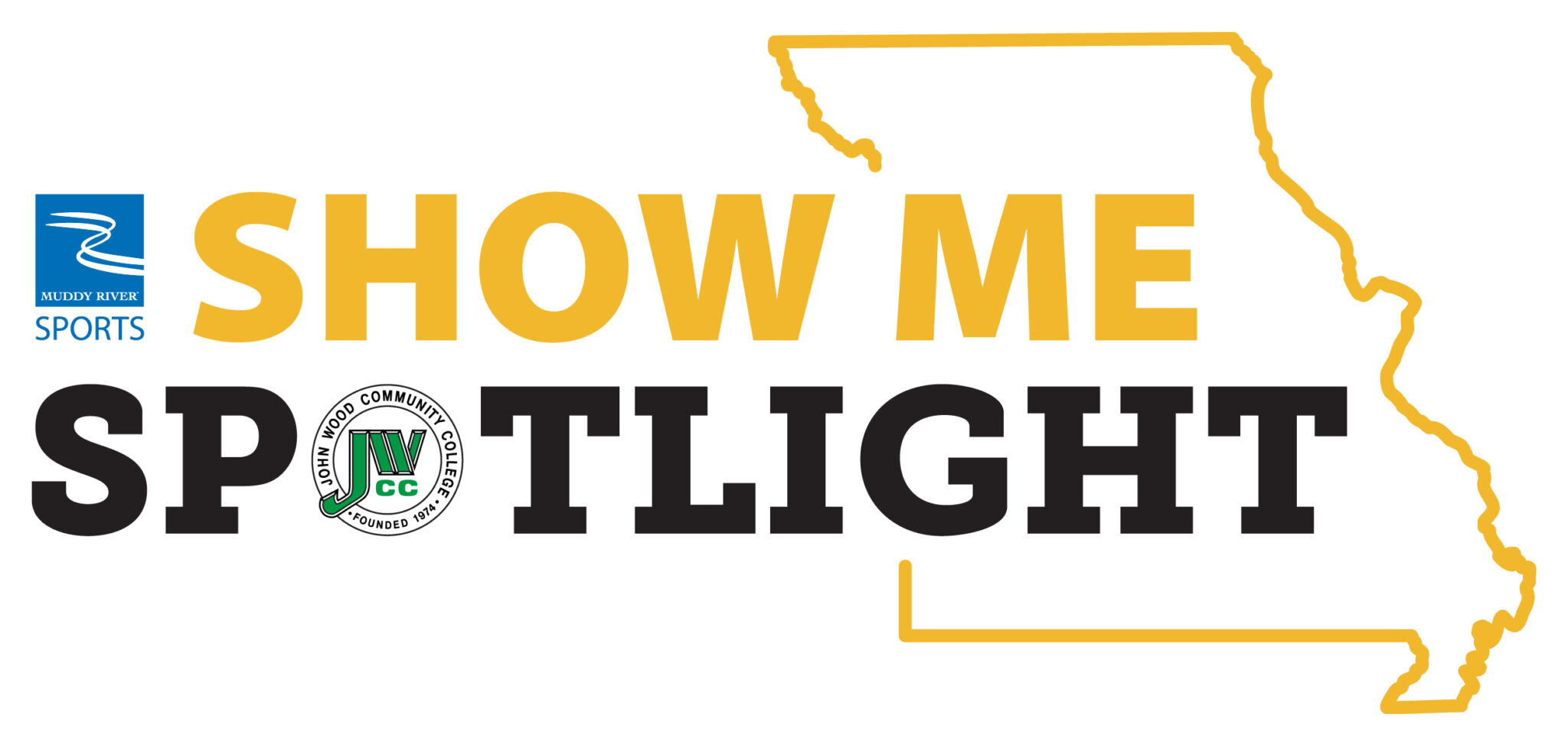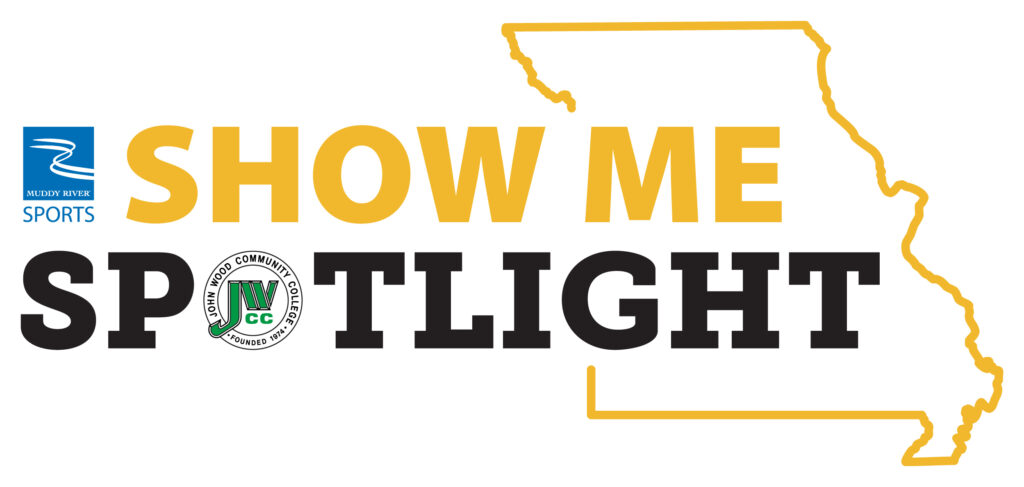 CENTER, Mo. — Lakoda Preston's feet are planted firmly on the ground.
He plans to keep it that way, even if joining the Air Force becomes part of his future.
The Mark Twain multi-sport standout, who is likely headed to college to play football, has designs of joining an ROTC program and earning a bachelor's degree in communications or human resources. Serving his country would be the next step, albeit as a public affairs office in the Air Force if his plans come to fruition.
"I follow directions and I'm very coachable, as my mom would say," said Preston, the Tigers' all-conference all-purpose back and kick returner. "She thinks those are characteristics that would pair well with the military. She would like to see me work my way up and compete with other people who are trying to aim for the same goal.
"I love to compete. If I'm working toward the same goal as someone else, me trying to get to that higher spot and serve my country would be amazing."
Preston has the right personality, demeanor and ability to connect to people to thrive no matter the avenue he pursues.
"Communications is something I feel I could excel at because I feel like I'm an open person and a well-spoken person," Preston said. "Human resources, I think of that a lot as helping people, helping them to better themselves as well as bettering myself. That's something I want to do."
Just as long as it doesn't entail anything in the air.
"I'll do whatever you want me to do," Preston said. "Just keep me on the ground."
On the ground is where he's excelling. Mark Twain takes a 3-3 record into this week's Eastern Missouri Conference showdown at home with state-ranked Bowling Green with Preston, a 6-foot-1, 175-pound speedster, having amassed more than 1,400 all-purpose yards and 15 touchdowns.
The three-sport athlete recently discussed football, kayaking and college plans with Muddy River Sports Editor Matt Schuckman for the Show-Me Spotlight, brought to you by John Wood Community College.
Q: What's the atmosphere like at Mark Twain when it's a big game?
A: It's something you never really see — well, I think Mark Twain's great — so I'd say anywhere else. You walk into the school and the players are locked in all day long thinking about game time. In the locker room before the game, everyone is silent. We're ready to go out there and we're ready to go. Even the underclassmen know everyone else is going to be locked in so they better be locked in as well. It's amazing. It's that feeling of "Let's go! Let's go!"
Q: What makes Mark Twain special?
A: We're a very small school, and because of that, everyone knows everyone. Everyone really gets along. … The way everyone sticks together and tries to be good people is truly what makes Mark Twain special.
Q: How appreciative are you of being able to grow up in that community?
A: Growing up in a smaller town has really helped with my development. With our youth coaches, with smaller teams, they were really able to focus on more kids and really make the attention worthwhile. I appreciate everything everyone did growing up. Everyone coming out and showing support is incredible. The support from the community has made my career special.
Q: When did you know you were fast?
A: I'd say probably about fourth grade was the first time I was put back at running back. My youth coach, Corey Means, put me back there. People make fun of me because I remember youth football so well, but those are core memories. The first time I touched the ball, I took off and there was nobody behind me within 10 yards. From that moment on, I've used my speed. They always say speed kills. I definitely use that to my advantage.
Q: Which do you enjoy more — scoring a rushing touchdown or scoring on a kick return?
A: It's not even questionable. It's a kick return. Whenever I catch the ball and I find a hole and slip through and go 80 or 90 yards, that feeling is unbeatable. Nothing can top that.
Q: What's it feel like when you hit that seam and there's nothing in front of you but grass?
A: That comes back to that speed. I trust no one behind me is going to get to me. So I turn on the jets and give it everything I have until I'm in the end zone. I don't want any mistake that results in me getting caught at the 1-yard line.
Q: Do you ever look back?
A: No, never. I was taught to never look back. Head for the end zone. If it's a long on, veer off just in case somebody is on your tail.
Q: What does football mean to you?
A: That's a great question. Football to me is a safe place. It's the place you can go when you're angry, when you're sad, when you're mad. Football is always there. Football is something I can fall back on because whenever I'm out there I feel invincible.
Q: You play other sports, but is football the favorite?
A: Easily. I was asked that same question earlier today. What's your favorite? Football. It's not even a competition. It's never been a competition. Football has always been that No. 1.
Q: But the other sports enhance your football abilities, right?
A: 110 percent. I tell every youth kid I talk to, every junior high kid I talk to, play all the sports you can until you can't anymore. You might not realize it, but basketball makes you more explosive and makes your cuts better. Track and field, that's the breakaway speed and that explosion. Those play into your football season.
Q: I realize football likely will be part of your college experience. So what are you looking for in a college?
A: I'm looking for a place I'm going to be calling home for the next four or five years. It's less about the money and the name of the college and more about the environment. It's more about the coaches, the people, the campus. And of course the food. You always have to take that into consideration. It needs to be a place I feel at home and will be comfortable going to.
Q: You mentioned food. Do you have a favorite postgame meal?
A: I know we're in season and a lot of athletes are against it, but you can never go wrong with a Mountain Dew and a chicken sandwich from Liters VP.
Q: What makes their chicken sandwich better than others?
A: The bun. The crispy chicken. The pickles. And get the original sauce. Liters original sauce, put it on there and that's going to be the best chicken sandwich you've ever had.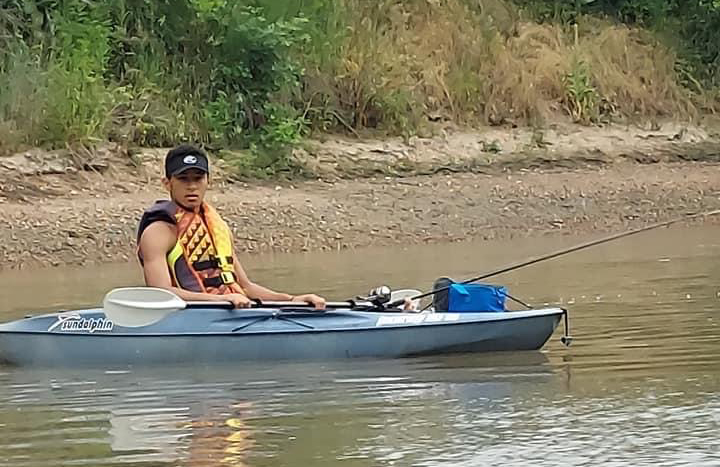 Q: Football is a big part of your life, but what do you do to get away that's a break from sports?
A: Of course, I spend time with my girlfriend, my family, things like that. But an activity I absolutely love outside of sports is kayaking. Just sitting back, floating down a river and paddling your way to stay away from the bank is something that eases your mind. It's really, really relaxing.
Q: Are you the kind of guy who wants to relax and let the water guide you or do you want to paddle and get after it?
A: Paddling will wear you down. I just like to float down the river and let the water take me.
Q: Do you have a memorable kayaking moment?
A: I was out kayaking with a couple of my buddies and I caught a fish. That's about it. Catching a fish from my kayak was awesome.
Q: What kind of fish did you catch?
A: I don't even know. I'm not a big fishing guy, but all I know is I caught a fish on my kayak and it's the only one I've ever caught.
Miss Clipping Out Stories to Save for Later?
Click the Purchase Story button below to order a print of this story. We will print it for you on matte photo paper to keep forever.