JWCC Show-Me Spotlight: Gottman sisters experience state tourney success side-by-side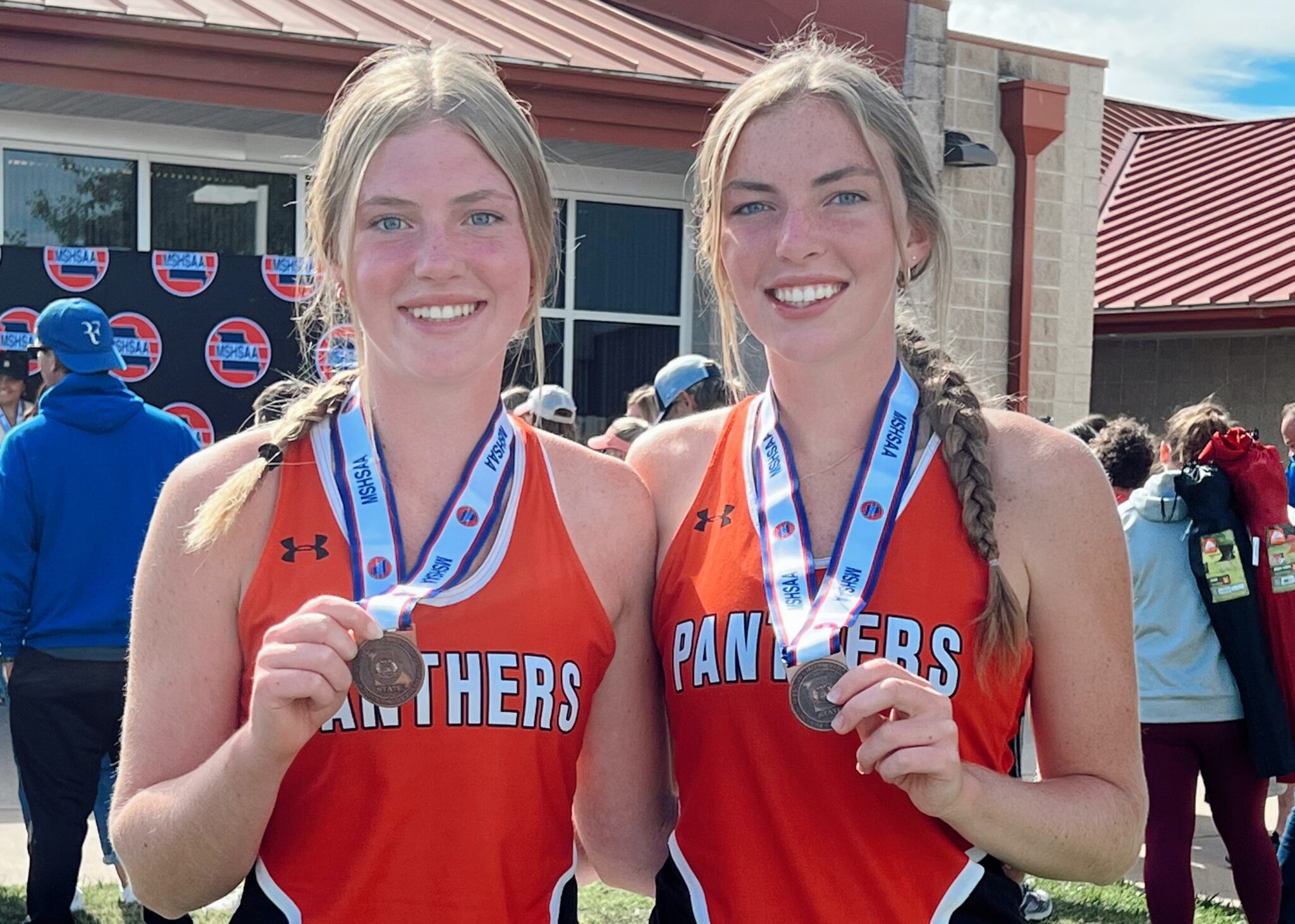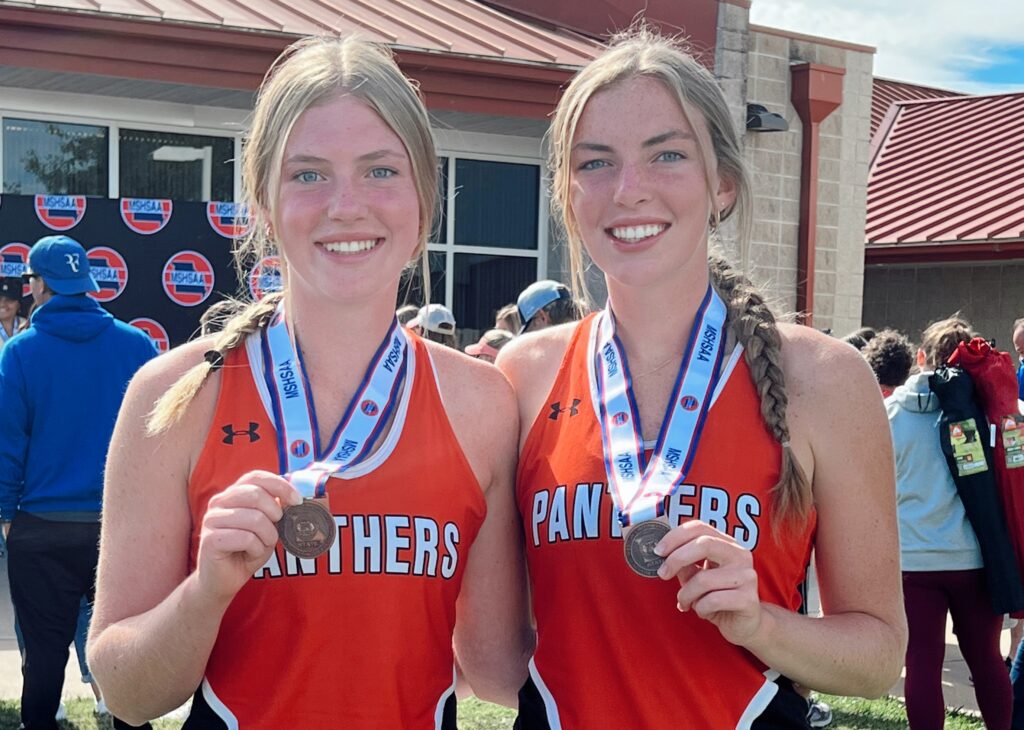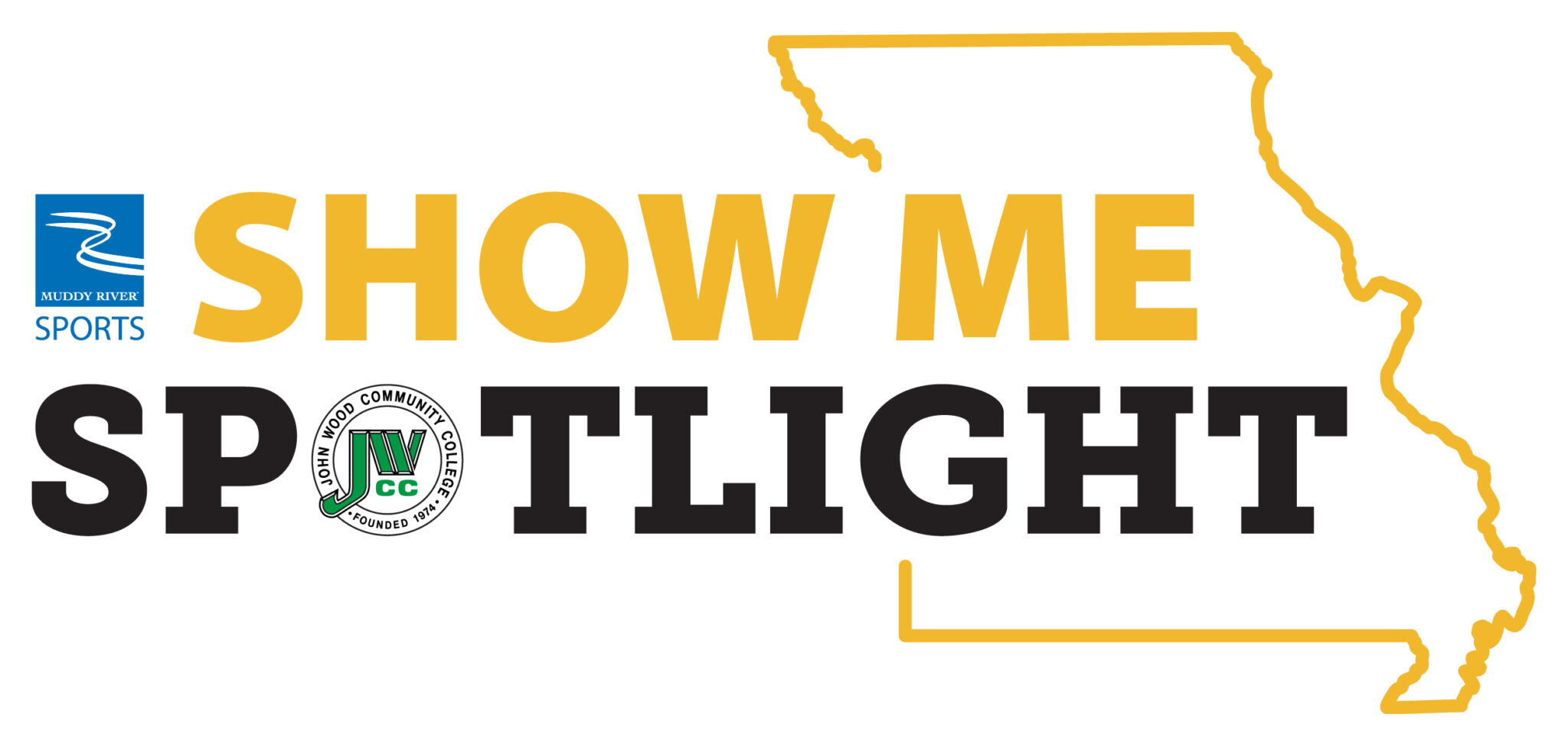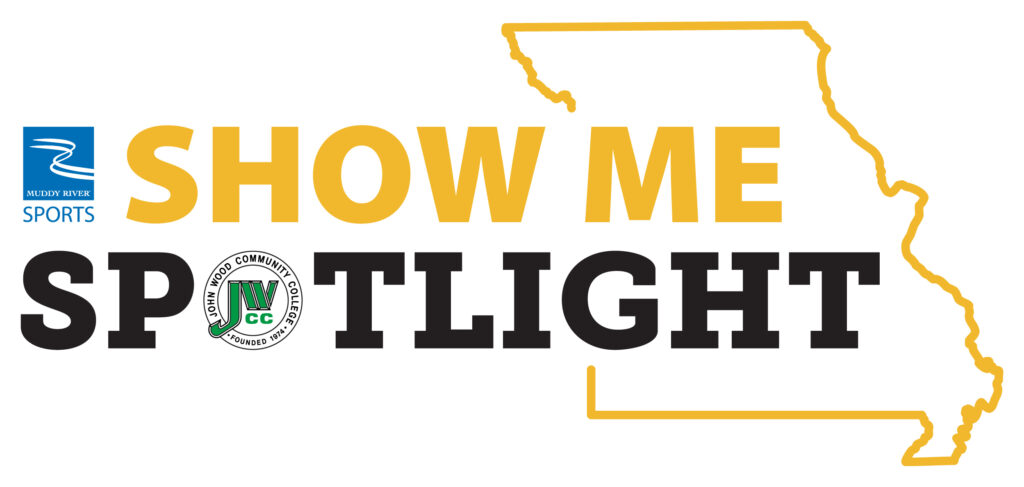 PALMYRA, Mo. — Maura Gottman's return to the Missouri Class 1 state tournament came with a twist. Her sister was along for the ride.
The Palmyra girls tennis team's No. 1 doubles pairing featuring the Gottmans — Maura is a senior and Molly is a sophomore — made program history by finishing third, defeating Mt. Vernon's Isabella Mosley and Allison Schubert 6-2, 6-4 at the Cooper Tennis Complex in Springfield, Mo.
It is the highest medal any Panthers singles player or doubles team has ever won, topping last year's fifth-place finish by Maura Gottman and Katy Rindom.
And Maura admitted having her sister as her partner changed things.
"It honestly did," she said. "It's just a different connection. My partner last year was Katy Rindom, and we were super close and we're really good friends. But this is just different. Molly is my best friend as well as my sister.
"Staying in the hotel or even riding to the complex, we would have little comments for each other and act the way sisters do. Once we get on the court, it's all out of our mind and we're just trying to win."
That they did. The Gottmans opened with a 7-5, 6-1 victory over Clayton's Riley Reeves and Riley Zimmerman and then beat Notre Dame de Sion's Lauren Murphy and Elizabeth Vance 6-3, 6-1 in the quarterfinals. In the semifinals, the Palmyra duo lost 6-1, 6-0 to Kennett's Claire Bean and Handley McAtee, who went on to win the state title.
They rebounded for the sweep in the third-place match.
The Gottmans recently chatted with Muddy River Sports Editor Matt Schuckman about their success and the state experience for the Show-Me Spotlight, brought to you by John Wood Community College.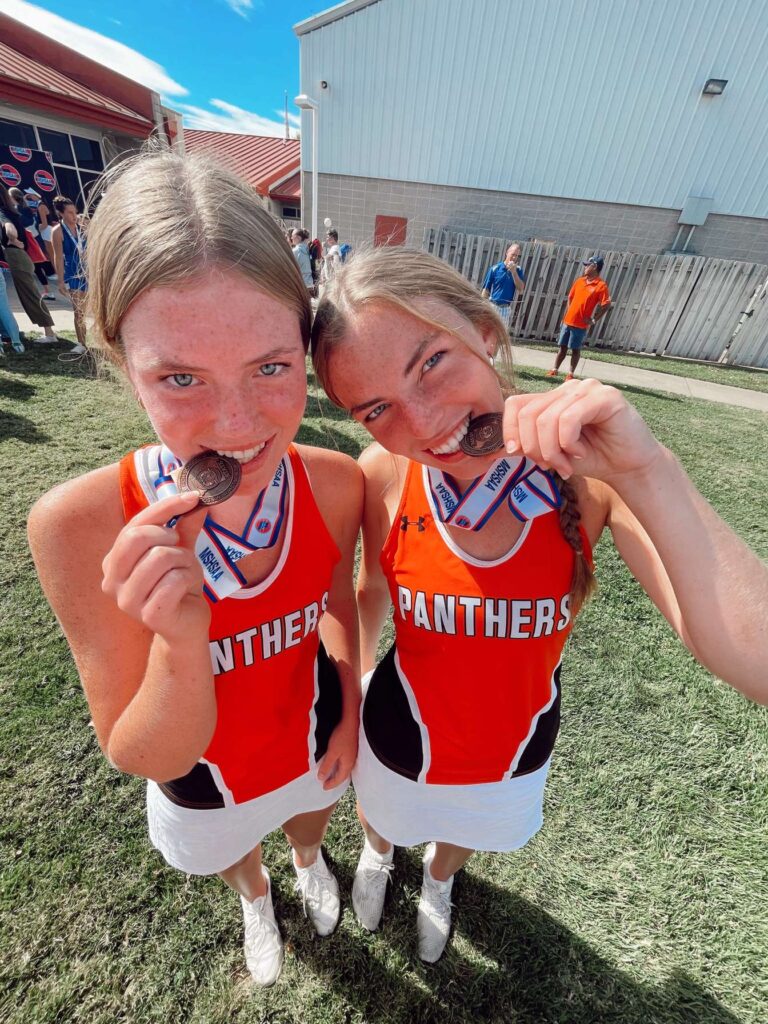 Q: What's it mean to bring home a medal from the state tournament?
Molly: I'm super excited. It's my sophomore year, so I definitely wasn't expecting it. It's even more exciting since it's my last year playing with my sister. That was just really exciting and I'm so happy we got to do that together.
Maura: I've been there, done that, but it was really nice to do that with my sister. It's a really cool feeling. It's family. We're so close, and doing that is just icing on the cake.
Q: What's the best part about playing alongside your sister?
Molly: She's obviously pretty good. She's gone a couple of times to the state tournament. So she has a lot more experience than me, which is nice. She likes to help me and encourage me. Sometimes I don't want her to, but it's always for the best. It always does help me in the end.
Maura: I can say encouraging and critical things, little helpful comments toward her and I don't feel nervous to say them. I speak my mind and just let her have it. I know she will take it with a grain of salt. It;s nice I can give her these little helpful criticisms and not feel bad about it. I know her game because I've played with her. I know what she's doing when she's messing up and how I can help her and the right things to say to help her.
Q: What's the hardest part about playing alongside your sister?
Maura: What gets the best of us sometimes is our attitudes. Like I said, I can say things to her and correct how she's playing. At times, she doesn't take it how I mean it. She thinks I'm being passive aggressive or rude to her. Because we're sisters, I can be that way sometimes. That can be the hardest part.
Molly: Having to listen to her correct me. I hate it when she does it, and the worst part is I know she's right and what she's saying is to help me and I need to do it. But I just don't want to because it's my sister and I'm stubborn and I don't want to have to listen to my older sister.
Q: How much do you just love playing tennis?
Maura: Oh, we love it. Now, I'm done and I'm probably not going to play in college, but oh my gosh, we would play it 24-7 every day of the week. Practicing. Hitting. Anything. We're bored sitting at home and we'll say, "Let's go hit." We just love it.
Molly: I would play all the time if I could. It's probably my favorite thing to do.
Q: Do you take the matches home with you or do you leave it at the court?
Maura: We get in the car and we have a little talk about it. We're upset sometimes. By the time we're home, we're not worried about it anymore. We've talked it out and we're done.
Q: When you get away from tennis, what do you enjoy doing together?
Molly: That's a great question. Watching TV. Going out to eat. Stuff like that.
Q: Was the road trip to the state tournament fun?
Maura: Yes and no. I was sleeping most of the time and I took up almost the entire row of seats Molly was in, so we got annoyed with each other about that. We went to this restaurant and it was pretty good. By the time we got to the hotel, we were out like a light.
Q: Do you think this is one of those moments that will mean more to you 10 or 15 years down the road?
Maura: Yes, definitely. We were talking about it after that happened. We felt like this wasn't that big of a deal. We felt like it was another tournament for us. Now, we're going to look back and be like and how was that not crazy exciting.
Miss Clipping Out Stories to Save for Later?
Click the Purchase Story button below to order a print of this story. We will print it for you on matte photo paper to keep forever.