JWCC Show-Me Spotlight: Goats and guarding made for quick summer for Palmyra's Williams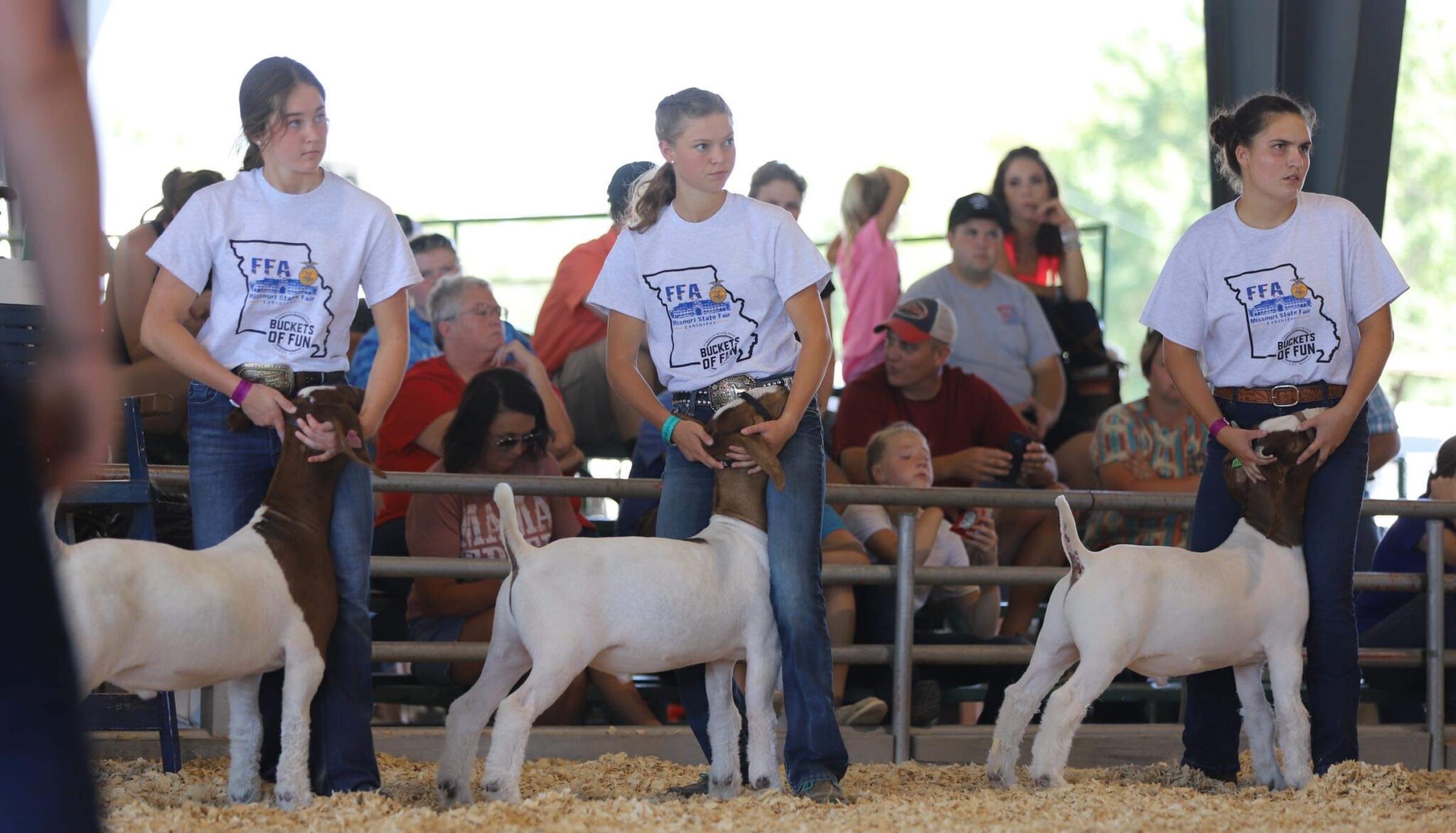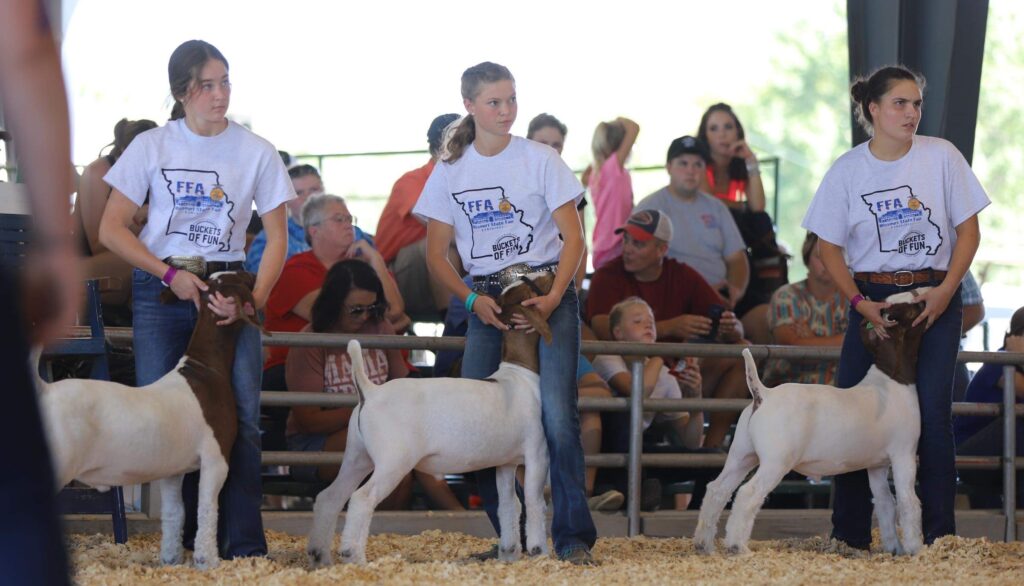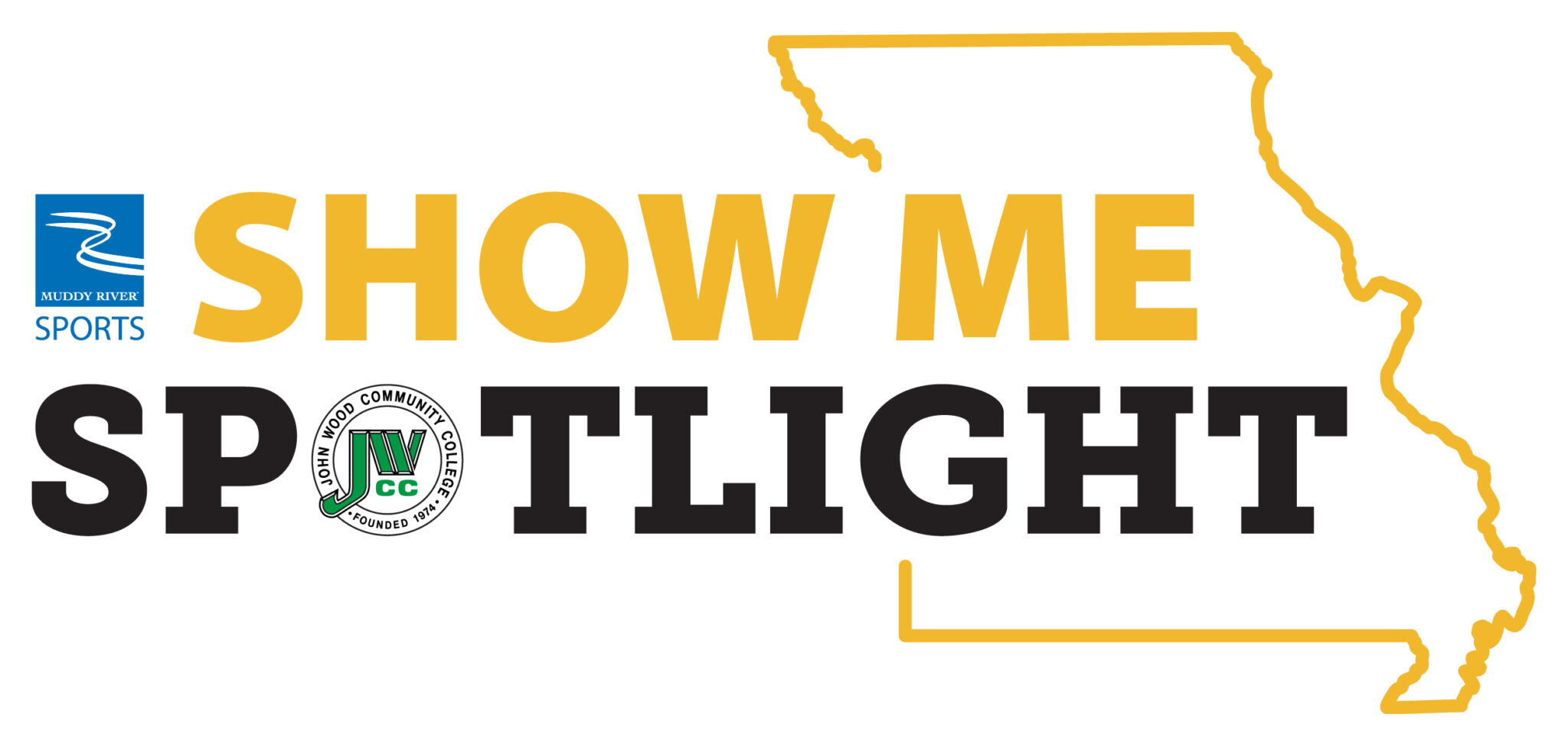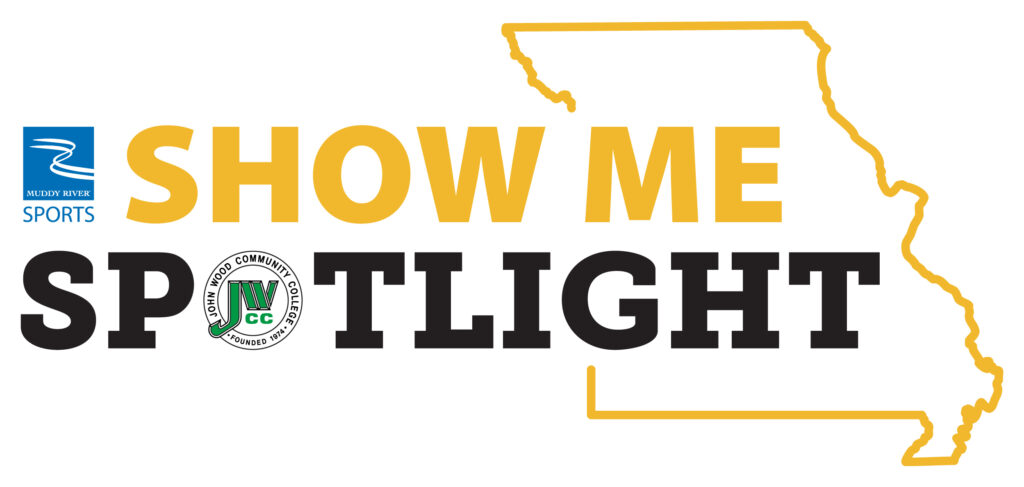 PALMYRA, Mo. — The goats have gone to college.
After Clare Williams, her brother Noah, and their cousin, Pierce White, finished showing goats at the Missouri State Fair, the animals were transported to the University of Missouri in Columbia for college students to observe and work with them.
They earned a break from the fair circuit after helping the Williams clan collect a bounty of ribbons at both the Marion County Fair and the state fair.
Clare Williams, a sophomore basketball standout at Palmyra High School who spent a majority of her summer playing for the Missouri Phenom AAU program, finished first in the FFA class at the state fair and was runner-up in the 16U division for showmanship.
At the Marion County Fair, Williams won grand champion market goat and the showmanship award in her division.
Not a bad way to spend the summer.
"It was a lot of fun," Williams said. "The whole family enjoyed it."
Including her favorite goat, who has a very un-goat-like name.
"It's Luigi," she said. "I don't how I came up with it. I just did, and it stuck."
They are keeping the goats in the Nintendo family, too.
"We have a lamb named Mario," Williams said. "They act the same, so it's OK."
Williams discussed her goat showing success, her summer with the Phenom and the excitement building around Palmyra basketball with Muddy River Sports Editor Matt Schuckman for this week's Show-Me Spotlight, brought to you by John Wood Community College.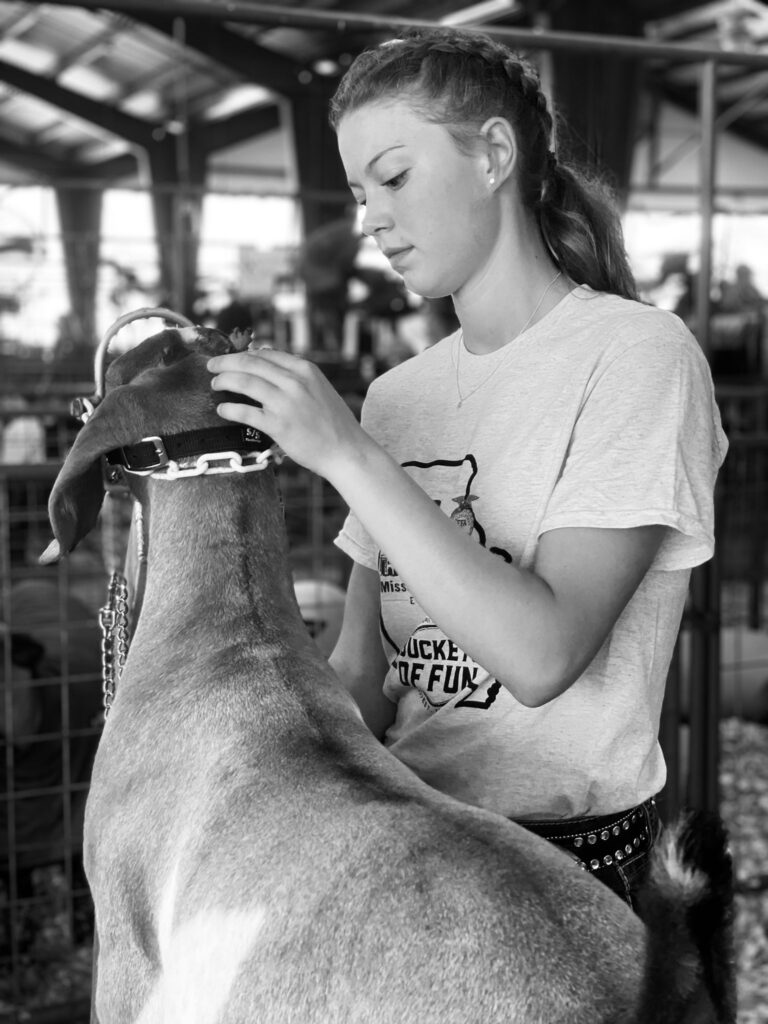 Q: What do you do to get ready for a fair?
A: I prep my goats up and get them ready a couple of days before. We get them to the fair and get them settled. We weigh them and do all the extra work we need to do before the time comes to show them.
Q: When you show a goat, what are you doing?
A: We show off the goats themselves and their muscle. You brace them, so you put your knee into them and show them.
Q: How did you get involved in showing goats?
A: My dad started with pigs when he was younger, and my mom started with cattle when she was younger. I did pigs for like four years whenever I started, but I didn't like it. So I went straight to goats.
Q: So the goat was your choice?
A: Some friends of ours — Kevin and Diane Dehaan — they got me interested in goats, and I've been doing it for like five years now.
Q: What is it about goats that you like when it comes to showing them and working with them?
A: They're friendly and easy to work with, a lot more than pigs especially. Pigs are a lot of work.
Q: Do you have to qualify for the state fair?
A: No, you just nose print your goats before the fair and you just register.
Q: What is it like to do something other than stick and ball sports?
A: It's definitely a relief. You just get with friends that don't play sports and you do what they love. You enjoy it, too.
Q: So which do you enjoy more?
A: Definitely basketball.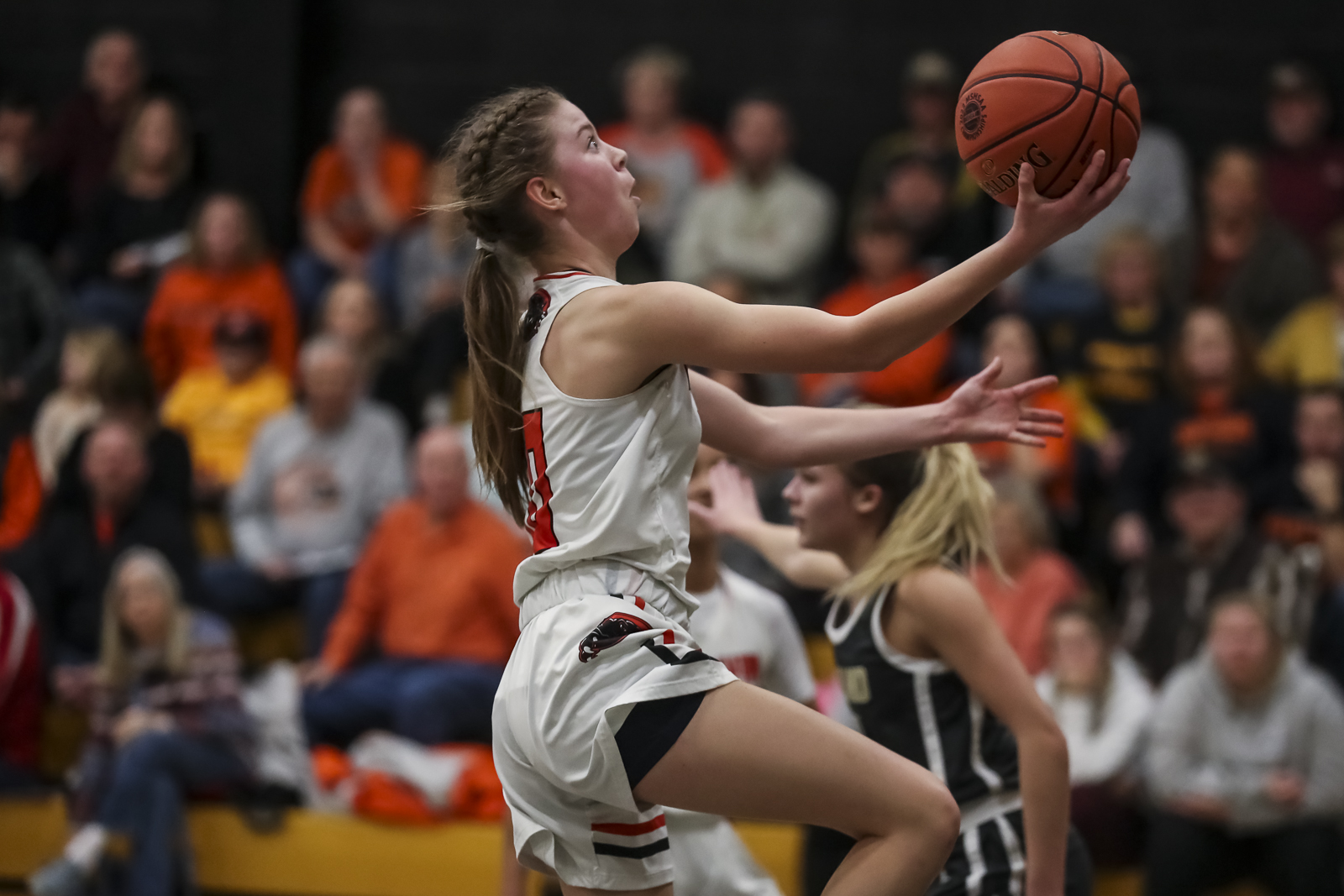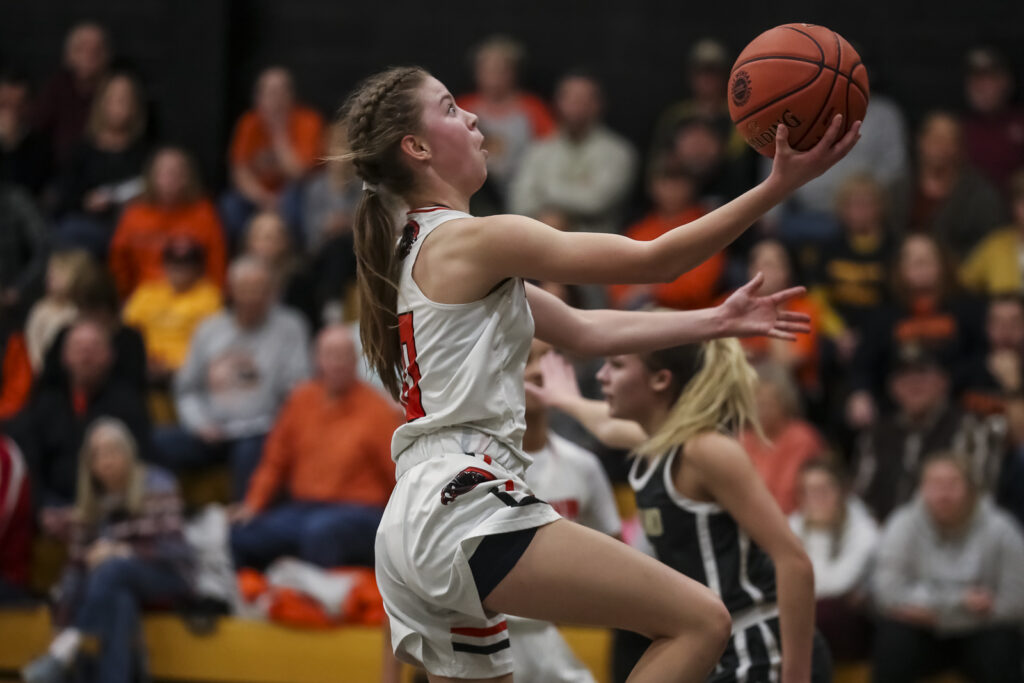 Q: What did playing with the Missouri Phenom program this summer do for your game?
A: The pressure of defense and handling the ball made me better. Having players at my level helped me get better.
Q: You weren't the only Palmyra girls basketball player to play extensively during the summer. How much will it help that you are all invested?
A: It's going to help so much. When you play over the summer, you're not sitting on your butt by a pool and just relaxing. You have to keep yourself moving and keep yourself in shape. (First-year Panthers coach Timothy Southers) will definitely help us by getting us hyped and bringing us energy.
Q: Does seeing players invested make all the Panthers lock in and work hard?
A: Whenever someone does it, everyone else wants to stick with it. We know the crowd is going to be there this year. So we have to come ready to play and perform.
Q: How much will the experience of playing as freshmen and sophomores last winter help the chemistry of the team this season?
A: The leadership is going to help the team grow, and we can hopefully move to where we want to be and chase the success we all want to have.
Q: What has Coach Southers stressed that he wanted you to do during the summer?
A: Just play ball. He didn't try too hard to put anything in. Our out-of-bounds plays were literally just get open. We just played ball. That's what he wanted us to do.
Q: Was it fun to be that carefree?
A: It was fun until I had a minor injury and had to sit out for a couple weeks. I'm fine now.
Q: The summer circuit is designed to put you in front of college coaches. What kind of feedback do you get from that?
A: I've had coaches from Tulsa, Drake and Lindenwood reach out. Basically all we talked about on our phone calls was about life. We didn't really talk about basketball. It just encouraged me to be a better person.
Q: Is that what you're learning as you go through this process, that you have to be able to talk to people and carry on a conversation?
A: It's basically what we did. They asked about my family, how they are and what they've been doing, what they worked for. They wanted to know about all my siblings.
Q: What does it mean to you that people are invested in your family?
A: It means a lot because it shows they care about me.
Q: Between now and the start of basketball, what do you do?
A: Get ready. Get in the gym all by yourself. Just keep working hard.
Miss Clipping Out Stories to Save for Later?
Click the Purchase Story button below to order a print of this story. We will print it for you on matte photo paper to keep forever.