Fire up the grill: Hammond, Cardinals barbecue Panthers' defense with dominant running game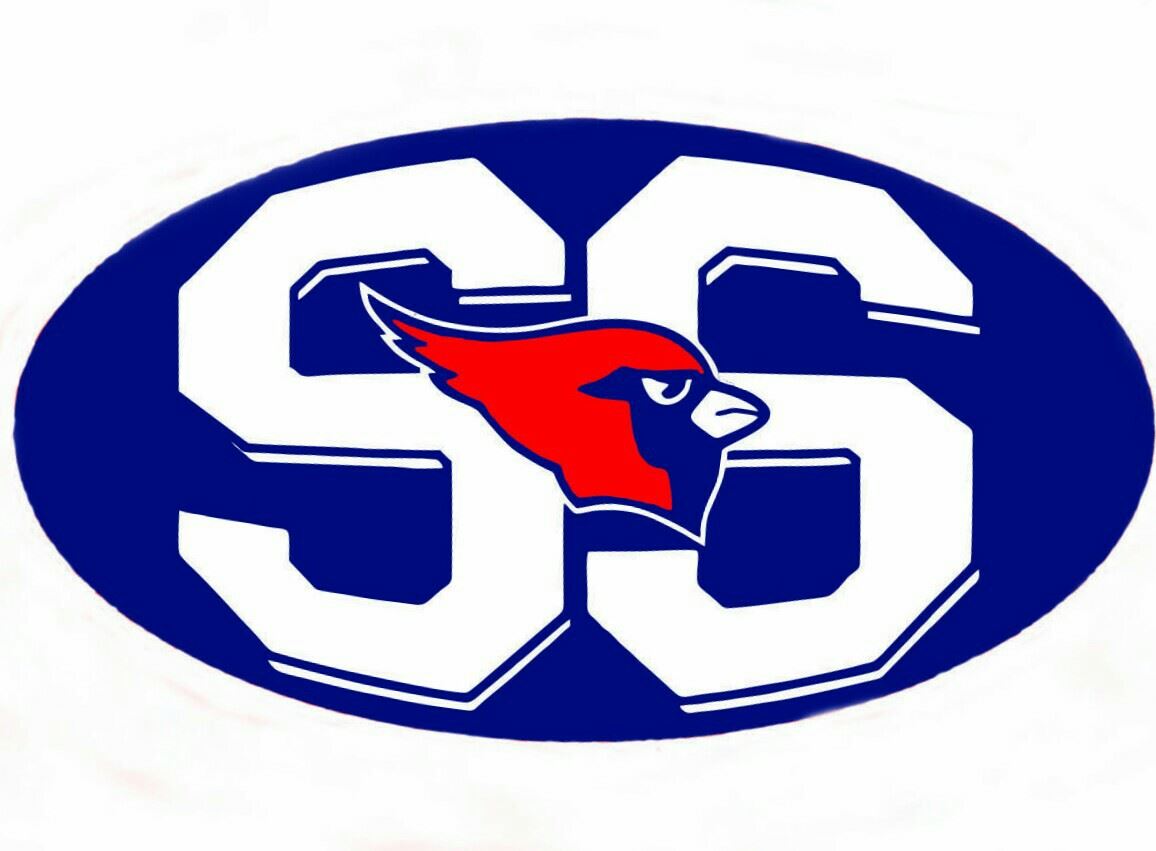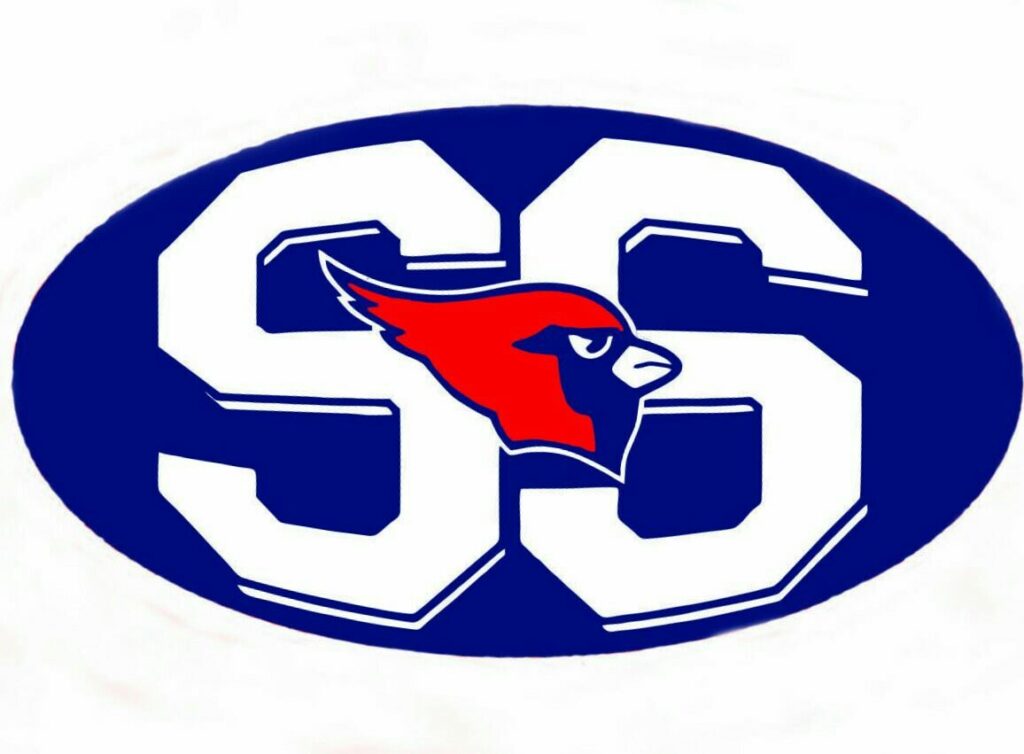 SHELBINA, Mo. — When Kendal Hammond raced to the end zone for his fourth touchdown of the first half Friday night, he had a little more pep to his step.
Credit Hammond's dad for providing some extra motivation for his son and the South Shelby football team's offensive line.
"He made me a deal. If I had over 200 (rushing) yards, then he'd make us all ribeyes," Hammond said.
A steak dinner is now on the menu.
Hammond and the Cardinals' brigade up front left little doubt that would be the case as 10th-ranked South Shelby dismantled fourth-ranked Monroe City 59-6 in Friday's battle of Clarence Cannon Conference unbeatens at Charles Rash Memorial Field. It marked the Cardinals' first win over the Panthers since 2015 and snapped Monroe City's 15-game regular season winning streak.
Hammond had eight carries for 237 yards and four touchdowns on runs of 55, 45, 48, and 58 yards in the first half alone.
"I've coached for 12 years and Kendal is probably one of the hardest workers I've ever coached," South Shelby coach Adam Gunterman said. "Everything that he does in the offseason shines under the lights. His vision and the way he reads his blocks is outstanding. He's a really special football player."
The senior running back finished with 11 carries for 256 yards and accounted for nearly half of South Shelby's 513 yards rushing as a team.
"He's a big, physical, fast kid. He's turned himself into a phenomenal football player," Monroe City coach David Kirby said. "I think the thing that people don't understand is he's got really dynamic breakaway speed. For as big as he is, he runs extremely fast and he runs behind his pads. That's a pretty good combination for a running back."
Monroe City (3-1, 1-1 CCC) set the early tempo.
The Panthers scored on their opening possession after converting on a pair of fourth downs, including Quincy Mayfield's 27-yard touchdown run to give the visitors a 6-0 lead.
"That first drive I was really optimistic," Kirby said. "I was excited how we were getting off the ball, hit a couple traps, Quincy had a big run, and I thought we were doing some good things."
South Shelby (4-0, 2-0 CCC) answered 20 seconds later with just one play. Hammond's 55-yard touchdown run tied the game at 6 and the Cardinals' defense pitched a shutout the rest of the way.
"(Assistant coach Carl) Parman made a great adjustment after that (first) drive," Gunterman said. "He moved a couple guys around and that really made a huge difference, and we knew that we were going to be aggressive and do some really great things. It just took us a while to bounce back. To only give up six points to such a great football team is huge for us."
South Shelby scored four more times prior to halftime, capped by junior running back Preston Elsen's 10-yard rushing touchdown to give the Cardinals a 30-6 lead at the break. They needed just two plays to score again to start the third quarter as senior running Cameron Wiseman broke away for a 51-yard touchdown run to push the advantage to 38-6.
A running clock came less than seven minutes later when Elsen found the end zone from 8 yards out.
"We took a butt whoopin' and South Shelby dished that butt whoopin' to us," Kirby said. "We've got to learn from it and continue to grow. There's a lesson to be learned and we're going to go get better."
South Shelby has been on the opposite side of the outcome with its CCC rival and lost twice to Monroe City last season, a 46-8 regular season setback and 52-18 loss in the district championship, both at Lankford Field.
Returning the favor was not lost on the Cardinals.
"My heart is pumping really bad right now. I can't keep the smile off my face. It feels great," South Shelby senior linebacker Chance Rainey said.
Gunterman credits South Shelby's due diligence this summer.
"The last few years, that score has been the other way around, especially last year when they knocked us out of the district championship game, and that really lit a fire under our guys," Gunterman said. "They really responded and had an unbelievable summer and really kind of built on that."
Wiseman added 73 yards on the ground while sophomore running back Payton Hetheriton had 64 rushing yards and sophomore quarterback Chase Moellering had seven carries for 62 yards.
"It speaks to the five guys up front," Gunterman said of the offensive line. "They've played unbelievable football in the first four games and I'm really proud of those five guys and the work they put in."
Said Hammond: "Our line was great all around. I had wide open holes. It was just dominant."
Monroe City had 141 yards of offense and only one successful passing attempt. Sophomore running back Jayden Holland carried 12 times for 55 yards and Mayfield had 53 yards rushing on 11 carries.
"Obviously tonight, we got exposed in a lot of avenues," Kirby said. "We're going to put our nose to the grindstone and go do all the things we need to get better at."
Miss Clipping Out Stories to Save for Later?
Click the Purchase Story button below to order a print of this story. We will print it for you on matte photo paper to keep forever.