Success of sprint cars could lead to more dates at Adams County Speedway on future schedules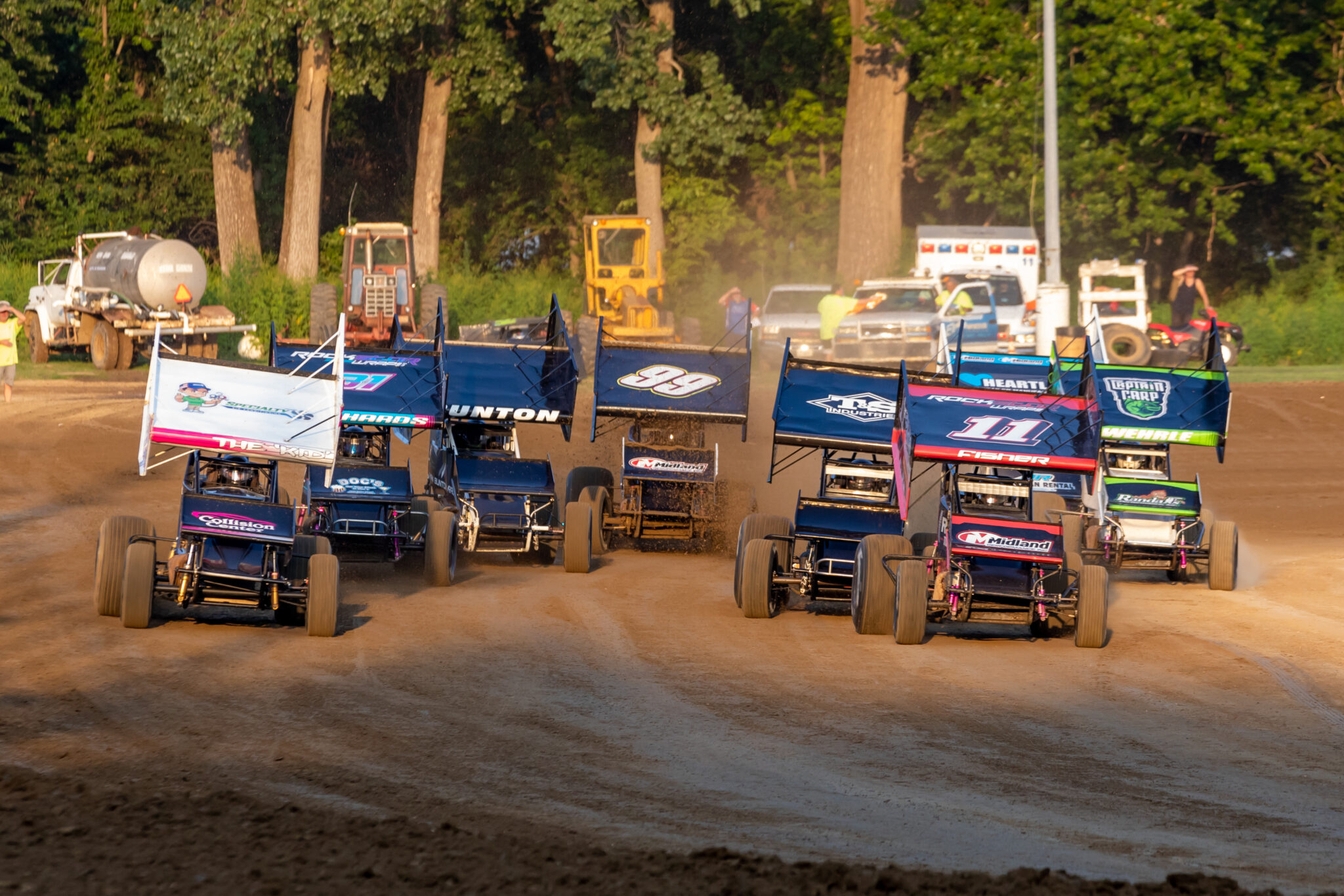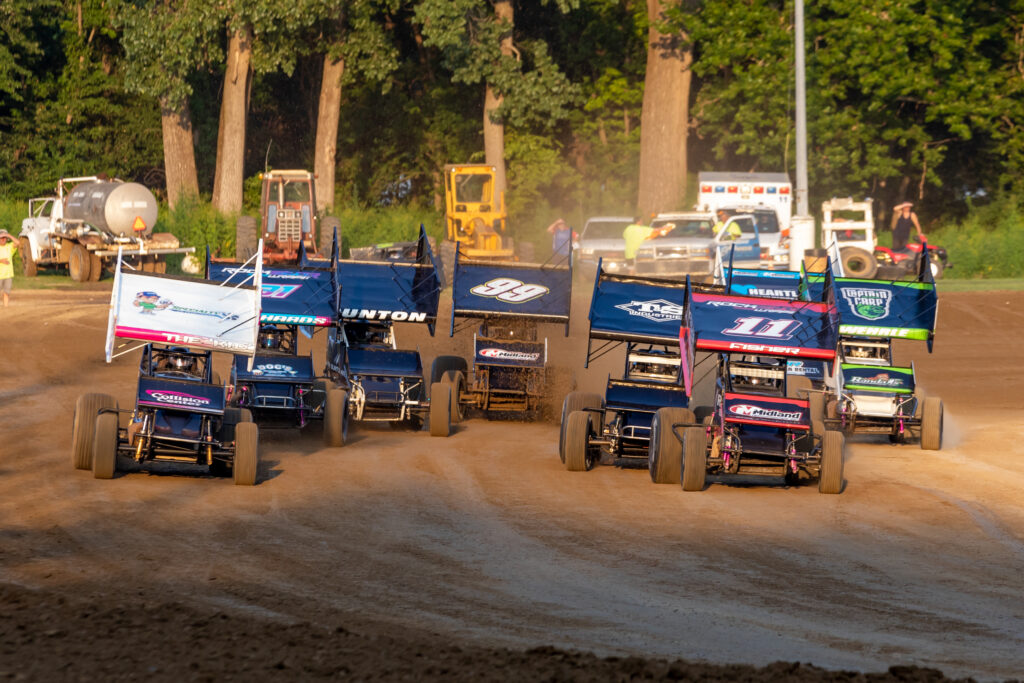 QUINCY — Paul Nienhiser's comment might wind up proving prophetic.
Nienhiser, one of the Midwest's more accomplished sprint-car drivers, won Sunday night's Sprint Invaders feature at Adams County Speedway.
"Hopefully, we can race more in Quincy," Nienhiser said after his relatively easy flag-to-flag dominance in the 25-lap main event.
Nienhiser, who has been racing in most of the higher-class sprint car disciplines since 2012, has made several appearances at Quincy over the past decade and has said several times how much he enjoys the competitiveness of the track that dates to 1975.
Jimmy Lieurance, who with wife Tammy are in their second year as co-promoters of the .29-mile Broadway Bullring, indicated sprint cars might very well be a possibility when speedway officials begin planning their 2024 schedule.
Lieurance said he is specifically looking at the 360 and 305 sprints. He said they are always solid attractions when Quincy hosts them. The Sprint Invaders (which are 360 sprints) are a series headquartered in southeast Iowa and race primarily in Iowa, Illinois and Missouri.
"Maybe we could add sprints on a regular basis, like once a month," said Lieurance, who is admittedly exploring all options with an eye on the future.
The upcoming offseason will prove interesting for the track, which like many other dirt sites across the country may have to reinvent itself with the classes it offers. Low car counts in many of the traditional classes is a nationwide problem, as is weekly attendance due to ongoing economic problems that are dogging many Americans.
That kind of talk, however, will be for the offseason, which arrives in mid-October. For now, the focus is completing the current season.
Joining Nienhiser with feature wins Sunday evening were Tommy Elston in crate late models, Tanner Klingele in sport mods, Robert Cottom in stock cars and Jeffrey DeLonjay in 4-Cylinders. The modifieds had the night off.
Nienhiser's victory came in the Spring Invaders' 12th trip to Quincy and was his third straight in the series. He motored from sixth to first on the opening feature lap and never looked back to collect the $2,000 first-prize check.
"This car is a dream to drive every time we get to the track," said Nienhiser, a resident of Chapin, Ill., which is near Jacksonville. "That sure makes my job easier."
Nienheiser said he took advantage of a "stickier" bottom of the racing surface to help gain early control of the feature and outdistance runner-up Colton Fisher of Mediapolis, Iowa. Ryan Bunton of Morton, Ill., Chase Porter of St. Joseph, Mo., and Tasker Philips of Pleasantville, Iowa, completed the top five of a 17-car main event.
Elston continued his assault on his first late model title in Quincy, securing his second straight feature and fourth in the last six shows. Elston, who has been driving in Quincy since the 1990s, holds a 766-760 points lead over Jason Perry. Defending series champ Denny Woodworth (751) is third.
Perry, Woodworth and Braden Bilger followed Elston across the finish line. Elston and Perry ran one-two much of the feature, both being forced to navigate their way through lapped cars as the race wound down.
"I knew what (Perry) was doing, and I knew I what I was doing," Elston said.
And to win the that first track championship? Elston's comment was a fitting follow-up.
"I just gotta keep doing what we're doing." he said.
Elston also leads the late model money earnings with $6,125. Perry ($5,825) and Woodworth ($5,360) remain close behind.
Klingele's sport mod feature victory was his fourth of the season — and first since becoming a first-time dad. Tanner and Bailey Kingele welcomed twins Emmett Alan and Isla Jo to the world on Aug. 4.
Klingele said some early fender banging served to inspire him.
"I got slapped on the first lap and that kind of lit a fire under my butt," he said.
Finishing right behind Klingele were Adam Birck, Austin Howes and Reed Wolfmeyer.
Klingele's victory protected his lead in sport mod earnings. Klingele ($4,400) increased his advantage over Wolfmeyer ($3,550), Birck ($3,150) and Logan Cumby ($3,050).
Wolfmeyer and Cumby are tied atop the points with 399, followed by A.J. Tournear (384), Klingele (383) and Birck (371).
Jeffrey DeLonjay and Jaden DeLonjay pulled away in the closing seven laps to control the 4-Cylinder feature. For Jeffrey DeLonjay, the victory was his ninth straight and further cemented his bid for a second straight series championship. Jeffrey DeLonjay (470) holds a comfortable lead over Jaden DeLonjay (436).
Spencer Coats finished third behind the DeLonjays, but managed to lead for six laps early n the race. Landon Neisen, who is third in points (414), was fourth.
Jeffrey DeLonjay's victory boosted his season's earnings to $3,275. He's the first 4-Cylinder driver to surpass $3,000 in in single-season payouts twice in his career. He earned $4,665 in 2022.
Cottom's stock-car victory was his fifth of the season and 13th over the last two years. Cottom led the final 12 laps in turning back Rudy Zaragoza, Sage Martin and Jake Powers.
Powers still holds a comfortable points lead over Zaragoza 454-425. The money-earned race is much tighter, with Zaragoza ($2,950), Powers ($2,775) and Cottom ($2,525) forming a tightly bunched top three.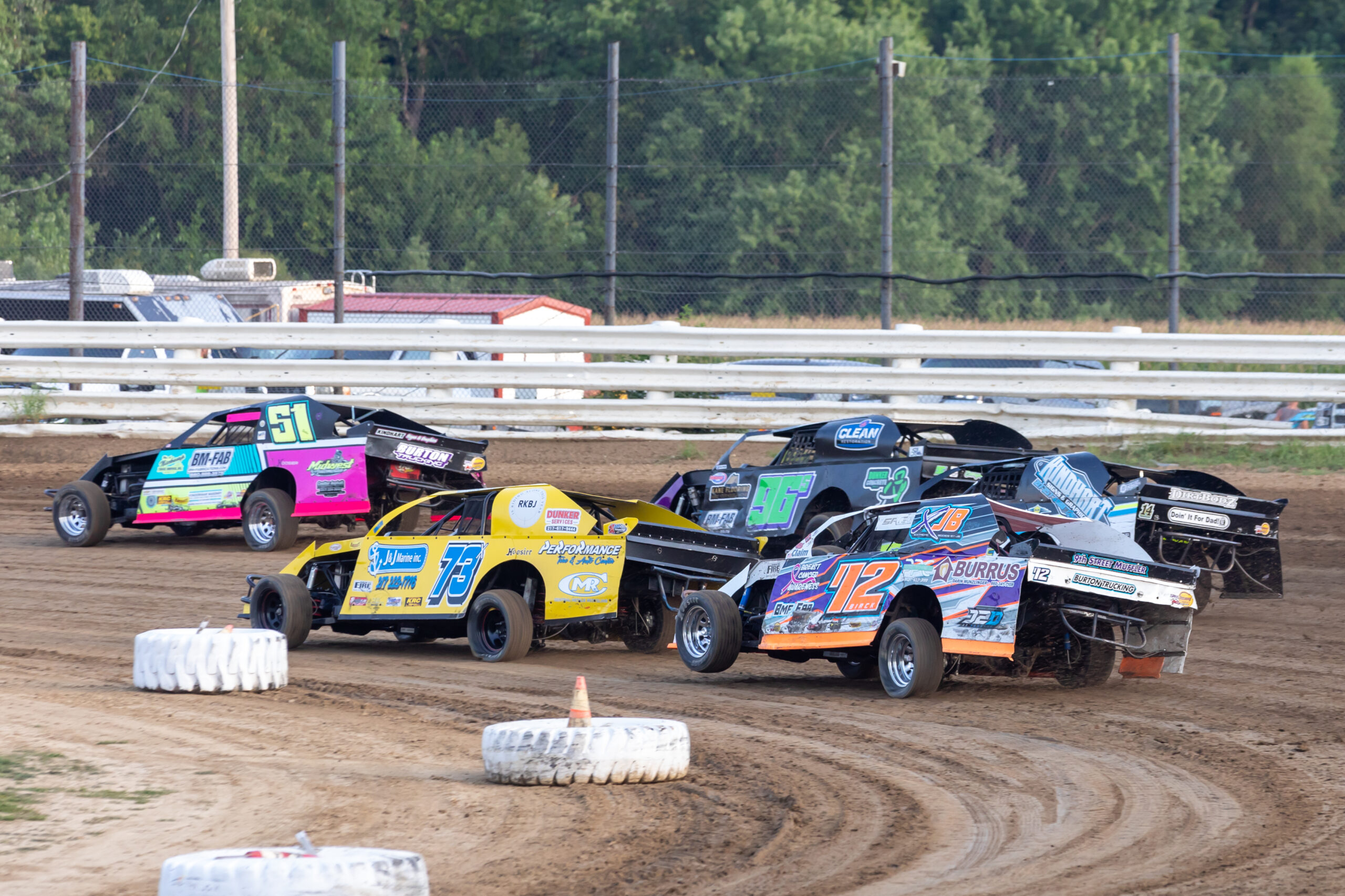 Miss Clipping Out Stories to Save for Later?
Click the Purchase Story button below to order a print of this story. We will print it for you on matte photo paper to keep forever.