Schrader returns to Adams County Speedway, wins sport mod combined feature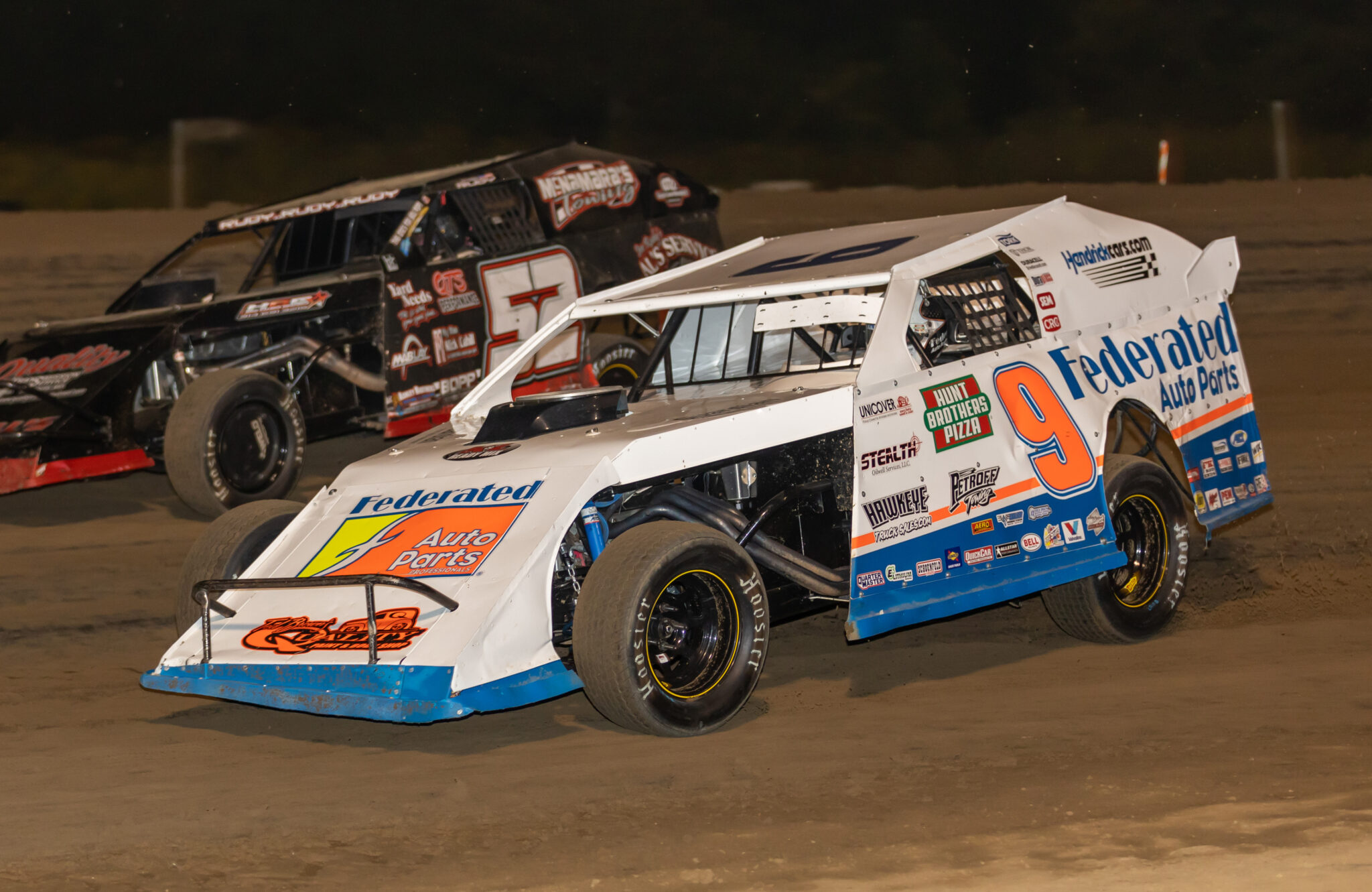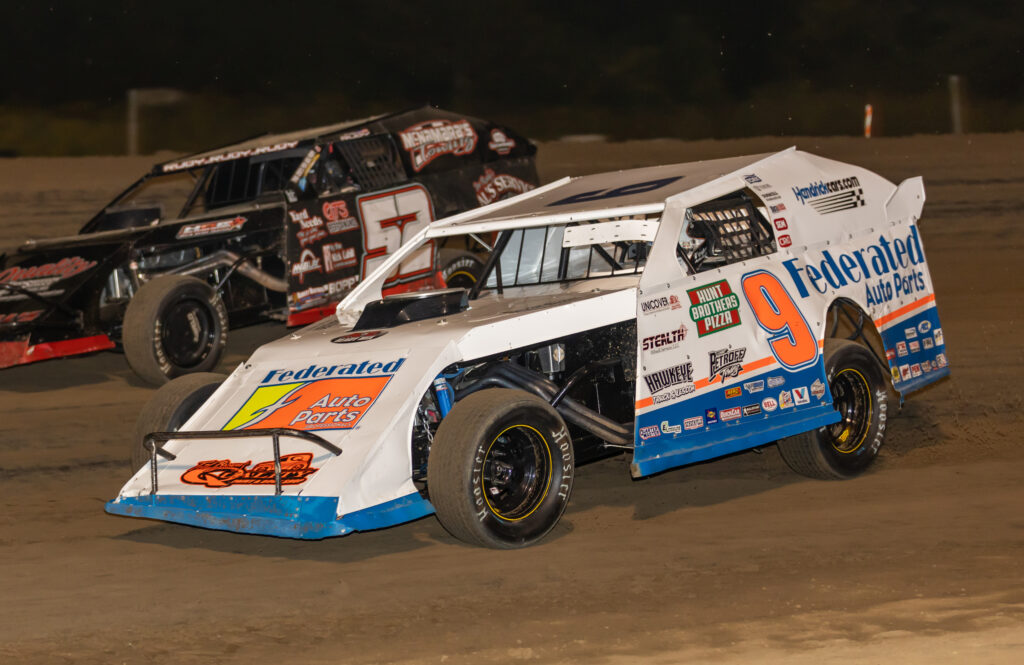 QUINCY — Former NASCAR driver Ken Schrader dominated the sport mod/"B" mod feature Sunday night at Adams County Speedway.
Schrader finished well ahead of Joe Rudy, Patrick Phillips and Dakota Girard.
For the second straight week, the sport mods and visiting "B" mods were combined with no track points awarded. A number of local sport mod drivers have been among the 1,104 drivers competing in Boone, Iowa, at the Boone Nationals.
"It has been years since I have been to Quincy, and the track was just like I remembered," said the 68-year-old Schrader, a resident of Dittmer, Mo., who keeps busy these days with an ambitious dirt-track schedule since retiring from NASCAR in 2013.
Schrader, who won four NASCAR Cup races in his career, said he could run both the top and bottom at the Bullring with relative ease, "But I kind of settled in at the bottom."
Schrader led the final 12 laps after getting past Rudy.
Schrader and Dakota Girard won heat races.
Other feature winners included Denny Woodworth in the crate late models, Trevor Neville in modifieds, Jacob Rexing in sport mods/"B" mods, and Jeffrey DeLonjay in 4-Cylinders.
Woodworth won his fourth crate late feature of the season, leading the final 17 laps in a race-long struggle with Tommy Elston.
Woodworth's victory moved him five points ahead (971-966) of Elston in their battle for the track championship. Ray Raker and Sam Halstead rounded out the top four.
Raker and Elston claimed heat-race wins.
Elston's leading money-earned total in the crate lates is now $7,950, which is just $100 shy of the track record for a crate late driver that belongs to Woodworth ($8,050 n 2022). Woodworth ($6,935) and Jason Perry ($6,925) are still the hunt for the top cashbox total.
Neville's first feature win of the season in Quincy came with relative ease, leading all 18 laps ahead of Mark Burgtorf, Kenny Wallace and Jacob Rexing. Neville and Austen Becerra won heats.
Becerra maintained his comfortable points lead. He holds an 861-774 edge over Rexing. Becerra, who was seventh in the feature, upped his earnings to a track-best $9,875, leaving him just $125 shy of becoming the first non-late model driver in track history to reach $10,000 in a season. Rexing ($6,025) is second in earnings.
Rexing, who did double duty Sunday night, won the stock feature going away. Robert Cottom, Jake Powers and Rudy Zaragoza filled in the rest of the top four. Rexing and Beau Taylor took heat victories.
Powers remains unchallenged for the points lead with a 521-490 margin over Zaragoza.
The top three stock drivers in earnings are waging a battle that will likely go until the end of the season. Zaragoza ($3,200), Cottom ($3,175) and Powers ($3,050) are separated by only $150.
DeLonjay won his 11th feature in 12 weeks in the 4-Cylinder series, overwhelming the field with a flag-to-flag victory. Spencer Coats, Dyllan Bonk and Joey Laws were the closest pursuers.
Jeffrey DeLonjay leads his younger brother, Jaden DeLonjay, 588-537 in points. Jeffrey DeLonjay and Laws were heat winners.
DeLonjay leads all drivers in all series at the track with 20 total victories, two more than Becerra. DeLonjay has also led more feature laps (112) than any other driver, moving past late model stalwart Elston (109).
DeLonjay has clinched the 4-Cylinder money-earned title with $3,955, which is more than double any other driver in the series.
Points racing will end Sept. 24.
The last events of the season will be the Sept. 30-Oct. 1 two-day show featuring Hart "B" mods, Hart winged micros, "A" mods, street stocks and sport compacts, plus an Oct. 12 lineup showcasing MLRA late models, open "B" mods and sport compacts.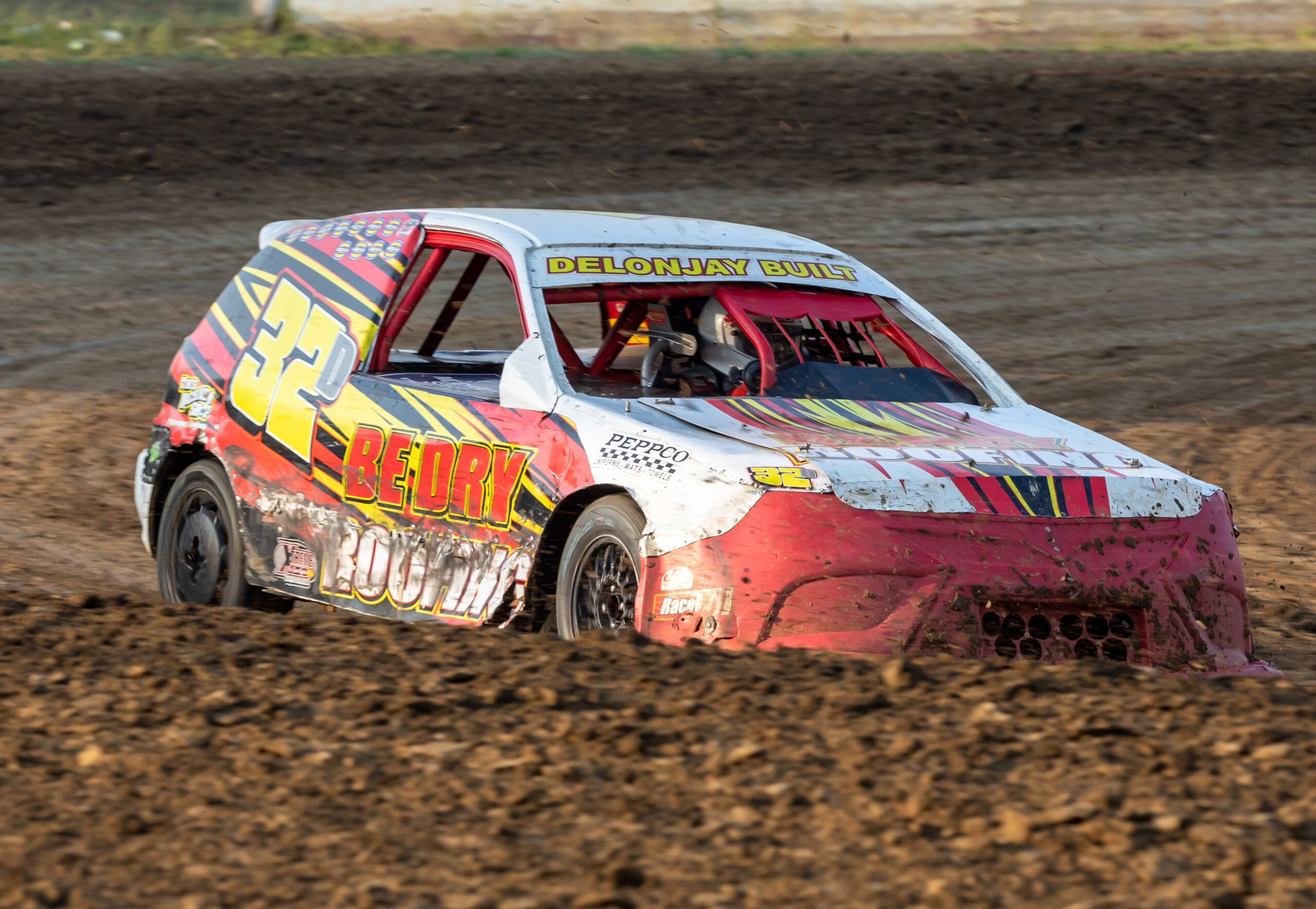 Miss Clipping Out Stories to Save for Later?
Click the Purchase Story button below to order a print of this story. We will print it for you on matte photo paper to keep forever.