QND receives final spot in Illinois football playoff field, while QHS, Central, Unity-Payson also learn postseason paths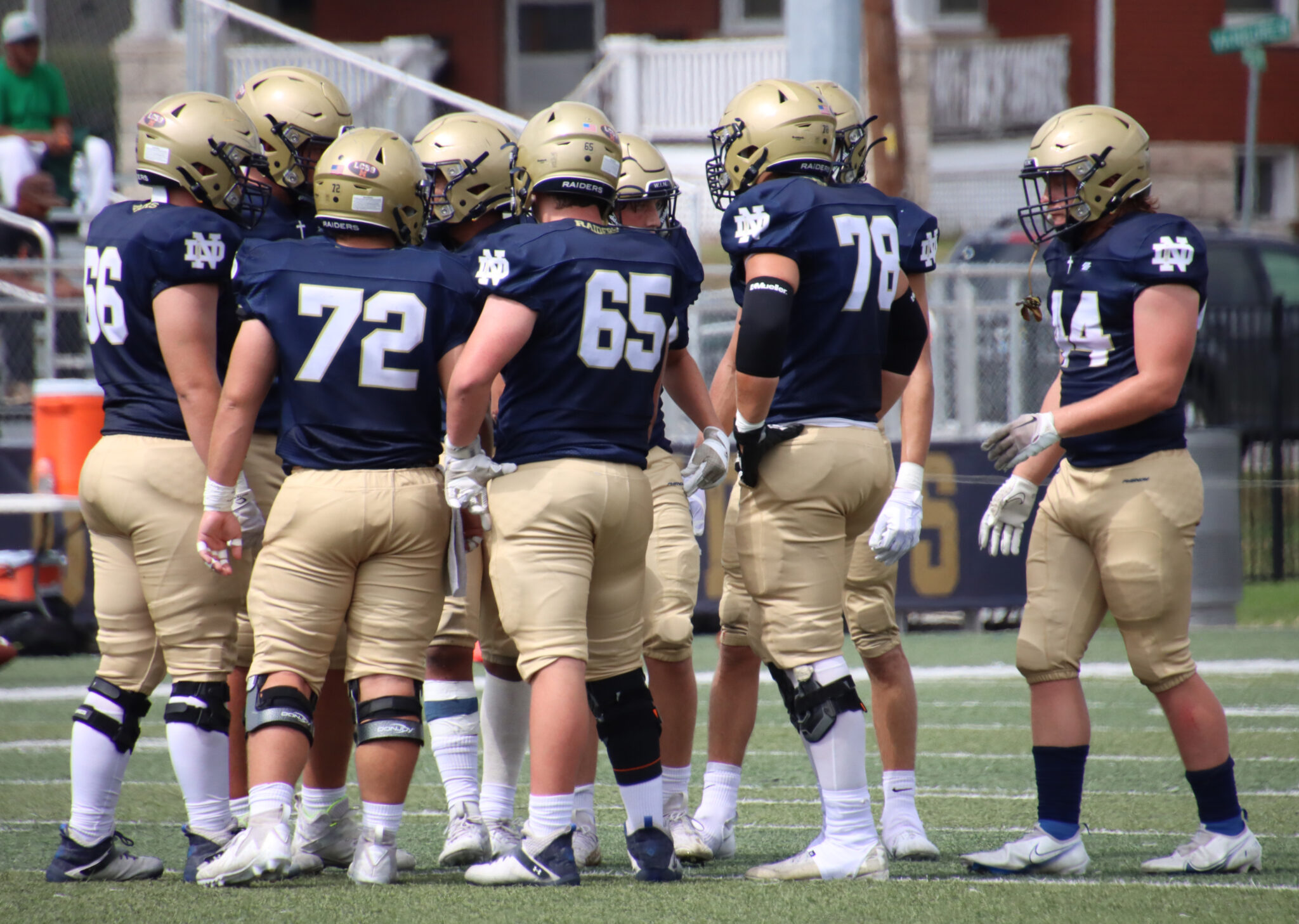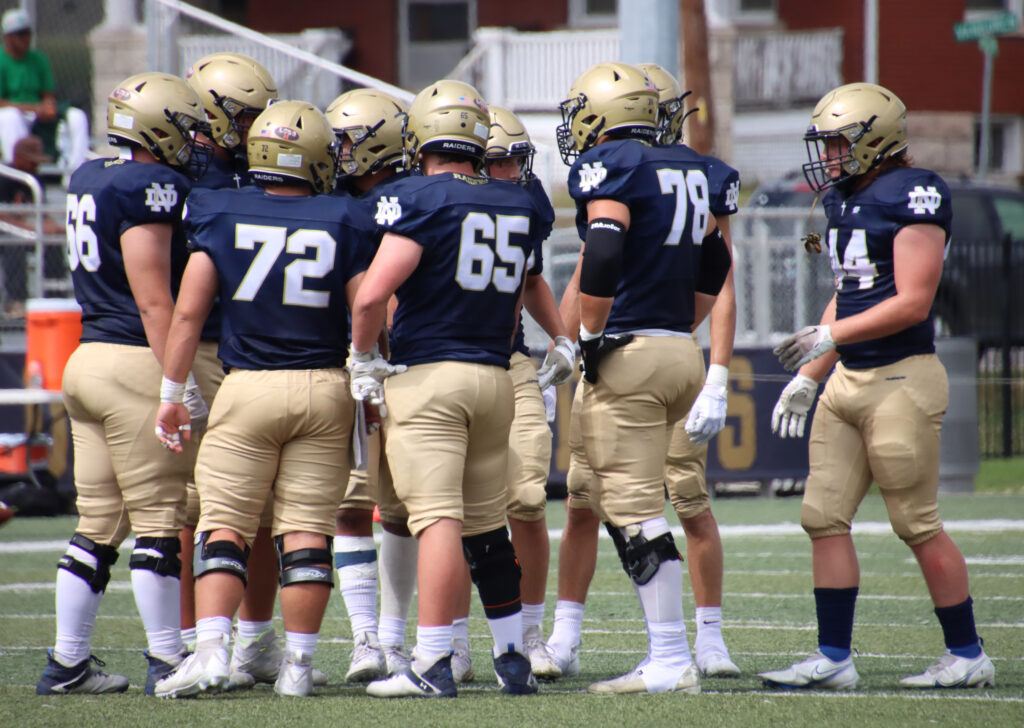 QUINCY — An answered prayer, a unique draw and a top spot on the bracket.
The revealing of the Illinois High School Association's football playoff pairings had some of the intrigue teams crave and an intriguing twist with the final team to qualify for the 256-team field spread over eight classes.
Quincy Notre Dame, which finished 4-5 but held out hope it could qualify based on its high number of playoff points, learned by late Saturday afternoon it was the 256th qualifier and will get a chance to topple the bracket in Class 2A.
The Raiders, seeded 16th in the southern half of the draw, will travel to top-seeded Arthur-Lovington-Hammond at 1 p.m. next Saturday for a first-round matchup.
"It was a crazy last few days seeing the projections and percentages change," QND coach Jack Cornell said. "We're in and we're out, then we're in and we're out again. By the grace of God, we were able to get into this tournament. This is what our guys have been working for. From where we started this season to where we are now, it's a blessing and a credit to our guys."
Three other area teams are in the postseason mix as well.
Quincy High School (9-0), Camp Point Central (9-0) and Unity-Payson (6-3) each saw its name revealed on its respective classification's bracket and will be playing next weekend.
Central, the defending state runner-up and the top-seeded team in the southern part of the Class 1A bracket, will play host to Bridgeport Red Hill at 2 p.m. next Saturday. Game times for QHS and Unity-Payson have not been set yet.
Fresh off finishing the program's first undefeated regular season since 1935, the Blue Devils drew the No. 3 seed in the 32-team Class 7A bracket and will play host to 30th-seeded West Chicago (5-4).
"We kind of gave them a little pep talk before we saw the bracket," said QHS coach Rick Little, whose team gathered at its facility to watch the game. "When you play someone you've never seen before, your mind starts to race. So we talked about that and told them to trust your work and trust the effort you've put in."
A first-round victory would land the Blue Devils a date with either 14th-seeded Chicago Whitney Young (7-2) or 19th-seeded Wheaton North (6-3) in the second round. Chicago Mt. Carmel, the No. 1-ranked team in the Associated Press state poll, could be a state quarterfinal matchup should either team get there.
"We've truly been this way all year and we still have to be this way — focus on the task at hand that's in front of you," Little said. "Now you're in the postseason. It's win or go home. For us, you can't look too far ahead."
Unity-Payson finished its regular season Saturday afternoon with a 53-12 victory at North Greene, giving the Mustangs five consecutive victories. Sitting 1-3 four weeks into the season, no one could have been certain such a run was coming.
"The boys could have easily folded and let the cards fall, but they kept working and didn't give up," Unity-Payson coach Matt Woodworth said. "They dug themselves out of that hole, and to get all the way back to 6-3 is a great accomplishment showcasing not only their hard work but their perseverance. I'm super proud of the kids for what they've done."
With the win streak comes momentum and confidence.
"We've been playing really well the last few weeks," Woodworth said. "The run defense is really playing great, and the offense is coming into its own as well. … We've really had a balanced attack, and that makes us hard to defend on offense."
All four of the area teams pose a threat, something you have to be in the field to actually be.
"Every day is a blessing, not a burden," Cornell said.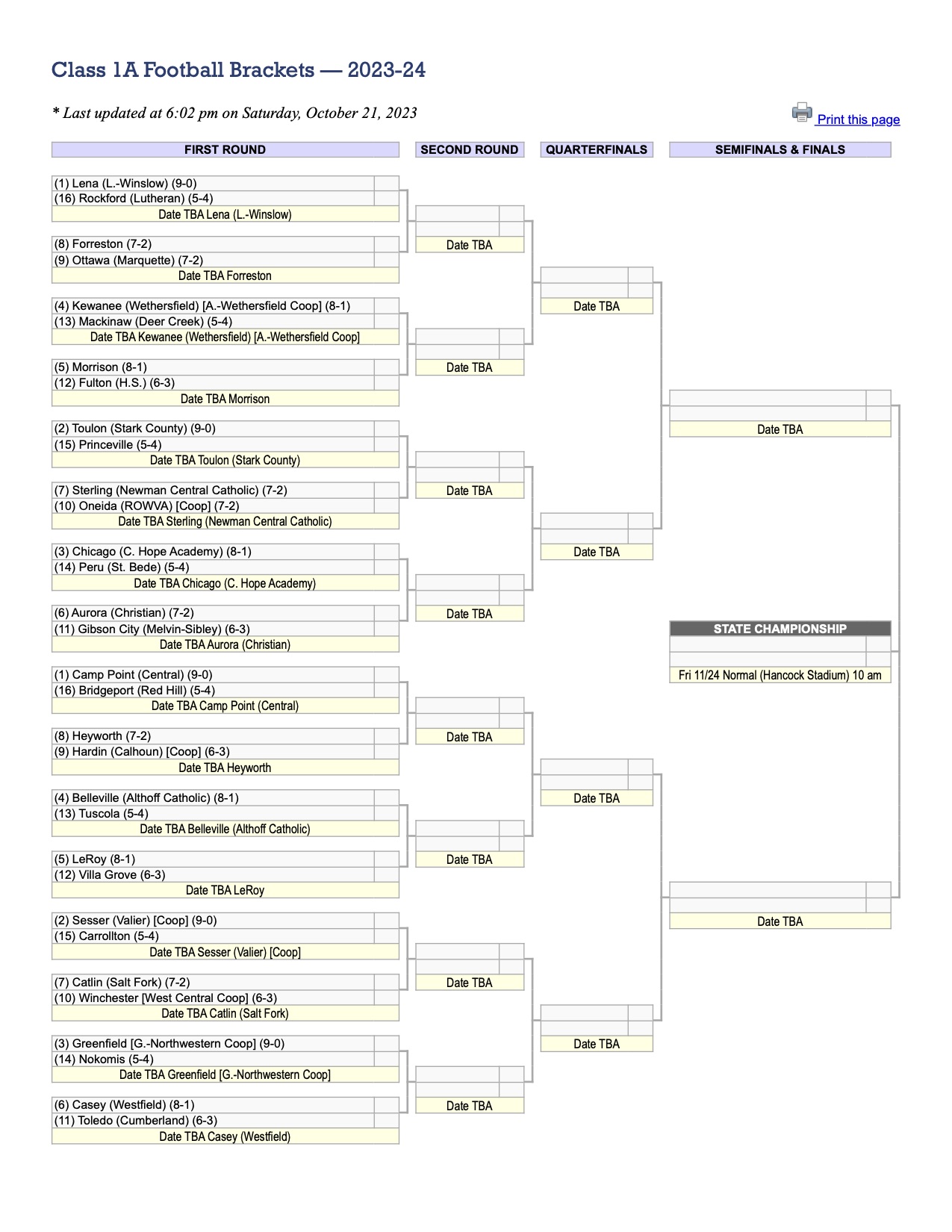 Miss Clipping Out Stories to Save for Later?
Click the Purchase Story button below to order a print of this story. We will print it for you on matte photo paper to keep forever.