Prairie State Profile: Raiders' Genenbacher making sure her final run is memorable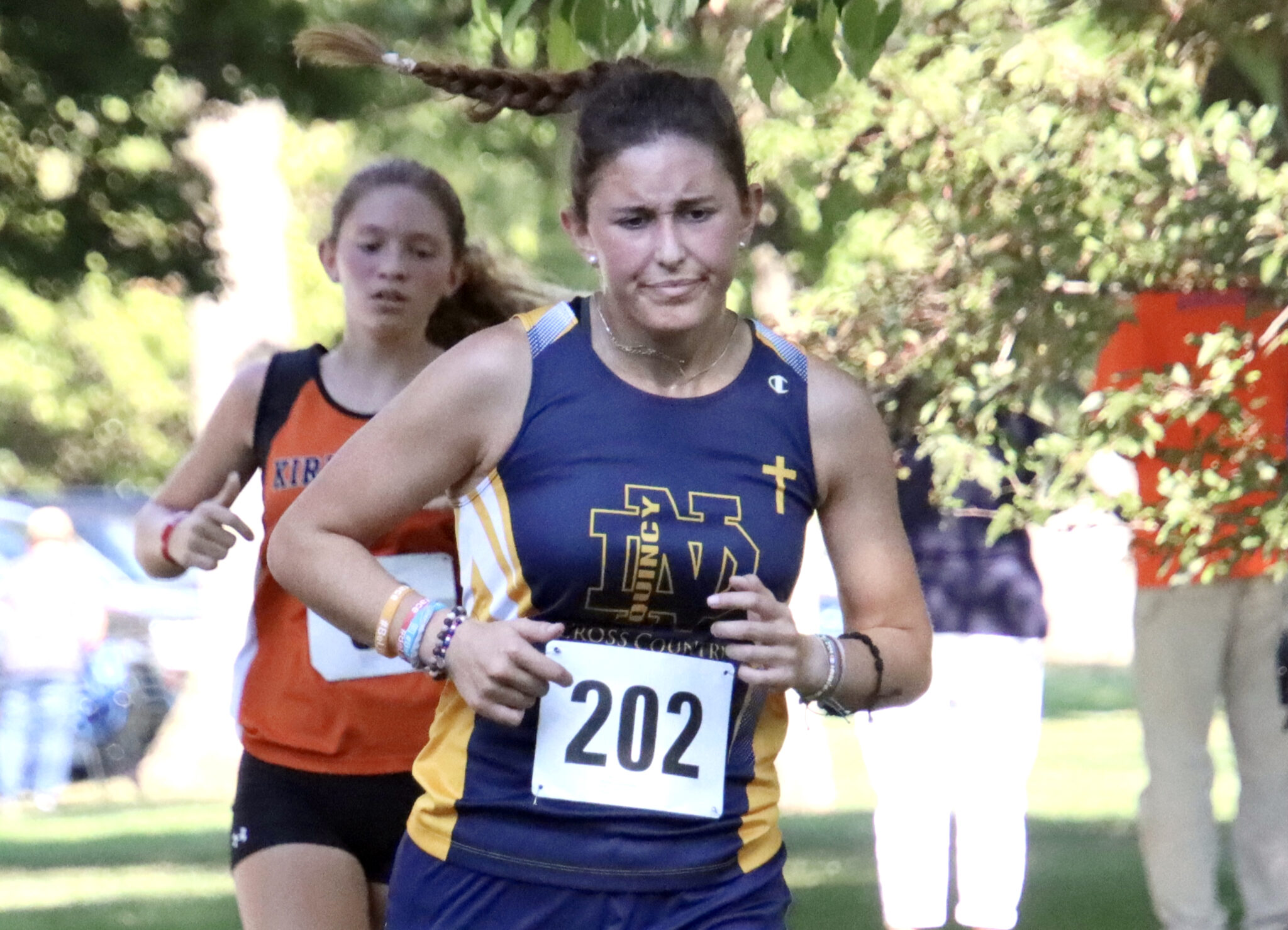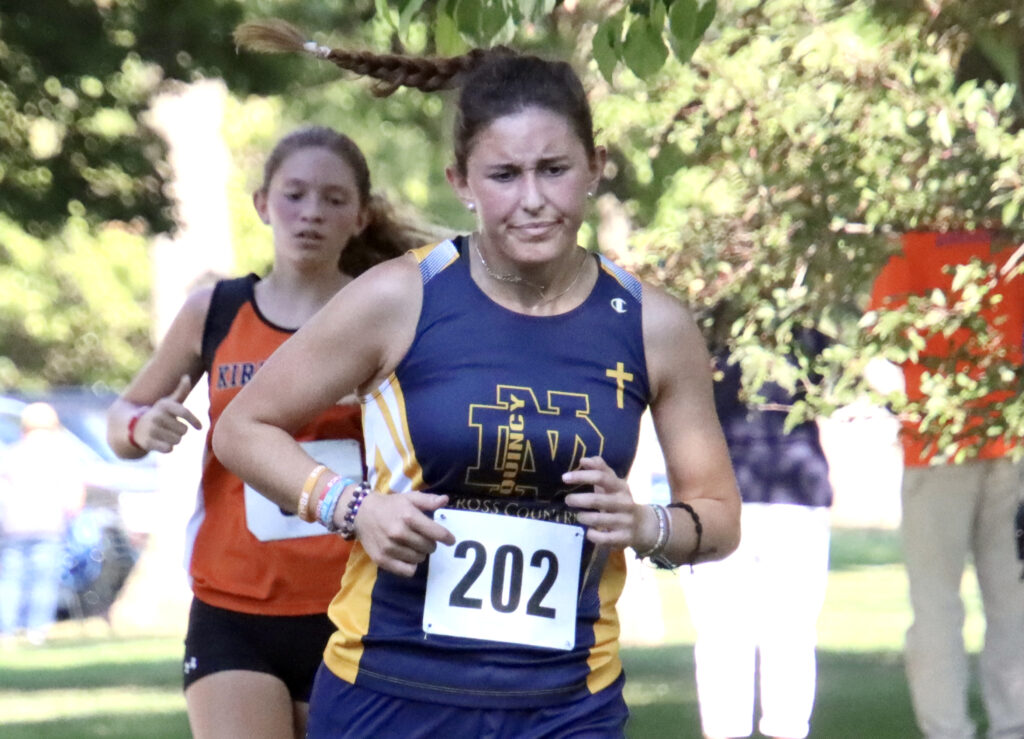 QUINCY — Abigail Genenbacher's final run through South Park proved to be one she could enjoy.
The Quincy Notre Dame senior cross country runner dashed her way to a fourth place individual finish Tuesday in the Running Raider Classic, clocking a time of 21 minutes, 17 seconds.
"I felt a lot of really great energy," Genenbacher said. "There were so many kids that I knew from school and so many alumni that I saw as I was running. It was really great seeing them there and being able to hear them cheering me on."
Following the race and the chance to catch her breath, Genenbacher sat down with Muddy River Sports Editor Matt Schuckman to discuss her final home meet, her senior season and the impact the wide range of support she received has had for this Prairie State Profile, brought to you by Sleep Tight.
Q: When I saw you warming up, you were in a great mood, weren't you?
A: I've been in a great mood all day. I've been looking forward to this race all week. I know it's only Tuesday, but all last week and everything. I've been looking forward to this for a long time.
Q: What's challenging about this course?
A: The amount of hills there are. It's crazy. They're not all the same. Some of them are really long but kind of flat. Some of them are really short but really steep. So you just have to know how to navigate them or else you're going to die.
Q: You've done this enough you kind of know how to navigate them, right?
A: We practice here. We obviously don't run the course when we practice, but running here for the last three years I've gotten pretty used to it. I kind of know it like the back of my hand at this point.
Q: Did you kind of have a feeling going into today that you were going to do well?
A: Yeah, I think so. I've had teachers and other alumni text me and be like, "You're going to do great. I know it. You did great all last season." Hearing how I've done the last three races this season, I've had people tell me, "You're going to do great. You're going to do great." Having that extra motivation and knowing that other people believe in me really helped me to believe in myself a lot more today.
Q: And you're healthy. That helps, too.
A: I feel great.
Q: You've gone through the injury bug in the past. What does it mean to you to be healthy and not have to deal with those nagging injuries?
A: I feel so much better, so much faster. Just knowing that I don't have to deal with something holding me back and not have to worry like, "Oh, my knee's going to act up or my shin splints are going to destroy me." Having that feeling of knowing I'm healthy and I'm going to do great and not being preoccupied with that one that could hold me back is big.
Q: You don't have to worry, do you?
A: No, not at all.
Q: How much of this sport is mental?
A: All of it. All of it is mental. Obviously, you have to physically be able to run, but anyone can run whether it's fast or slow. In order to push yourself and not being able to stop, if I didn't have the mentality that I do, I would not be successful in this sport like I am now.
Q: Where does the mentality come from?
A: The day before and just talking to myself during the race and being like, "You can't give up now. You're almost there." It comes from anything and everything — my family, my friends, my coaches, my teammates, just everyone telling me you can do. Believing in me helps me to believe in myself, and when I'm in the middle of a race and I feel like I want to give up, I know I have all these other people who believe in me. So I need to believe in myself.
Q: Your parents were really good athletes in their day. Does that help that they've been through some of the stuff you're going through?
A: Yeah, it helps a lot. They always push me. My dad nags me all the time. Over the summer, if I'm sitting at home and I don't feel like running, he's like, "You have to work now. You can't just work in the season. It's what you do in the offseason that matters." He's nagging me all the time. It's a good thing. I may hate him in the moment, but he really helps me a lot and obviously it pays off or I wouldn't be here.
Q: What's the best advice you've received from your parents?
A: To work. My dad always tells me with everything I've done that it's what you do in the offseason that matters, not what you do in season. If you don't work in the offseason, you're going to be successful in the season.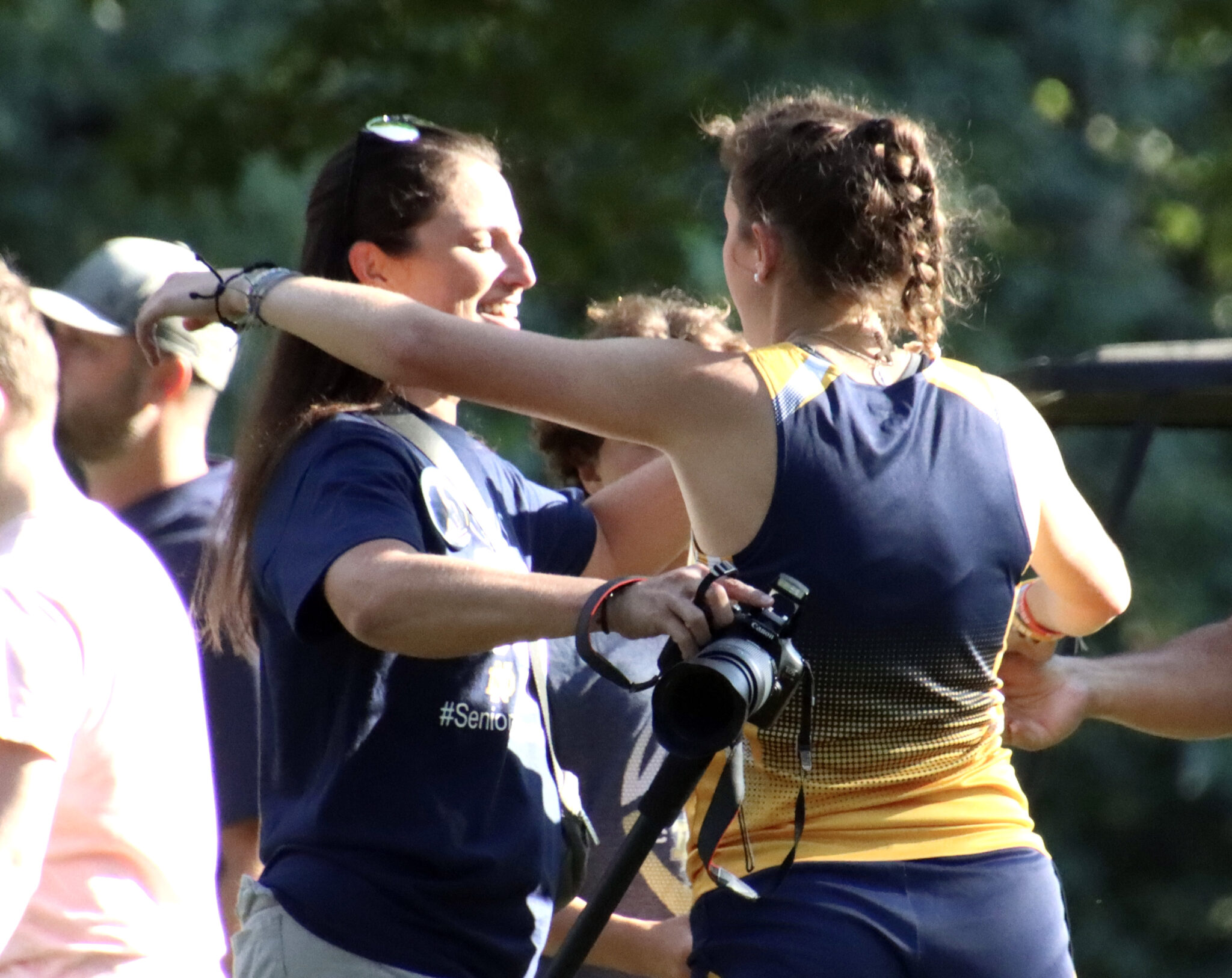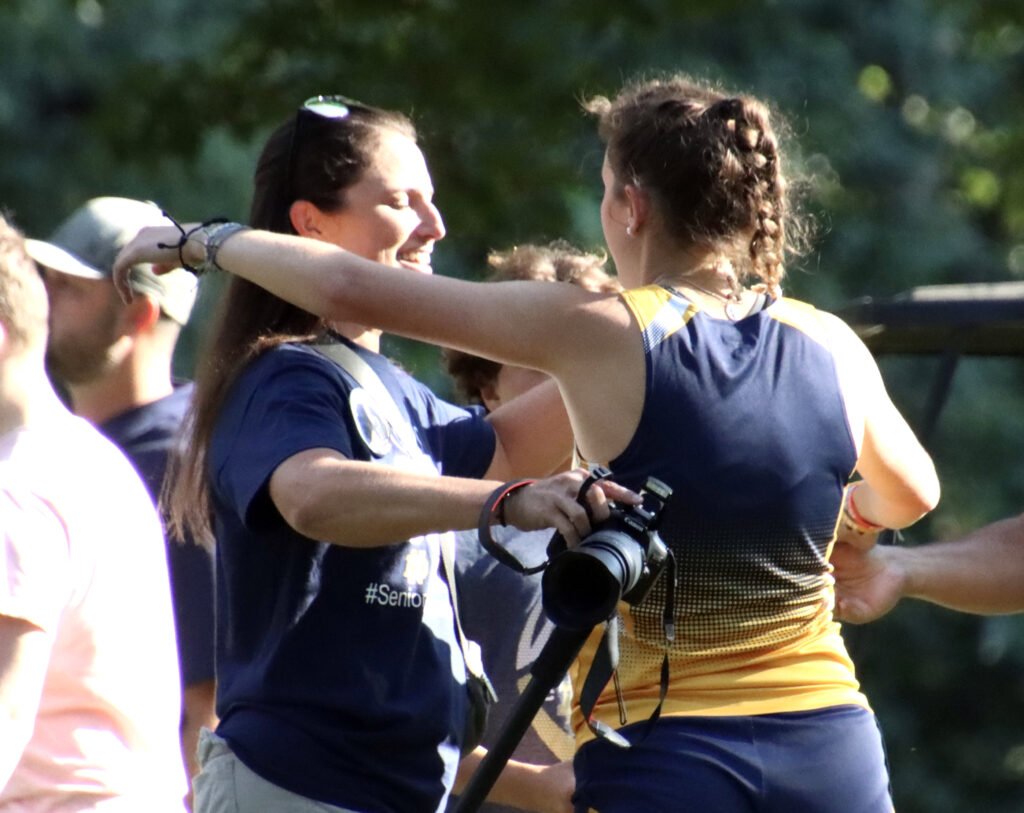 Q: Your mom hugged you at the end of the race. What did that hug mean to you?
A: It meant a lot. I'm obviously sweaty and gross and I didn't really want it, but it was nice. I liked it. It means a lot having parents like that. Some kids don't have parents that can support them. Some people don't have parents at all. Having parents who love me and support me through everything and come to all of my meets and shows and everything, it means a lot to me knowing they are always there to support me.
Q: I know cross country is important, but you have other interests. What else excites you?
A: Singing a lot. I love singing. I've been doing choir for the last 2 ½ years. Our spring show in March is something I really love and makes me happy, and I have a lot of joy. Singing and listening to music makes me happy. Also wrestling. I only wrestled for half a season last year because I got really sick. I really enjoy wrestling. I've been working out in the mornings every day with coach Jack Cornell as part of an early bird PE class. So being in the weight room and working out and lifting gets me excited for wrestling season.
Q: Having varied interests allows you to enjoy the moment no matter what it is, but does it mean there's less pressure on you because you can go do other things?
A: There's still a lot of pressure. I feel with cross country being my No. 1 thing there's going to be a bit more pressure on that than versus singing or wrestling. It does help knowing I have other things to keep my mind occupied. It does help a lot.
Q: Have you given thought to college yet?
A: That's something my dad has been asking me about. No, I don't really know where I'm going yet. It's senior year so I probably should know.
Q: Do you know what you want to study?
A: Physical therapy. That's what I'm leaning a lot towards right now.
Q: Do you plan to run in college?
A: Yeah. Running is something I definitely want to do. Even if I don't run on a team, I'm still going to keep at it.
Q: As busy as you are, are you enjoying your senior year?
A: Oh, yeah. Football games and hanging out with my friends is a lot of fun. I've had a great time. My grades are pretty good right now. We'll see how that ends up later in the year, but right now my grades are pretty good. That helps a lot knowing my grades are all "As" right now. It helps take some of the stress off.
Miss Clipping Out Stories to Save for Later?
Click the Purchase Story button below to order a print of this story. We will print it for you on matte photo paper to keep forever.