Final kick carries QND's Genenbacher top regional cross country championship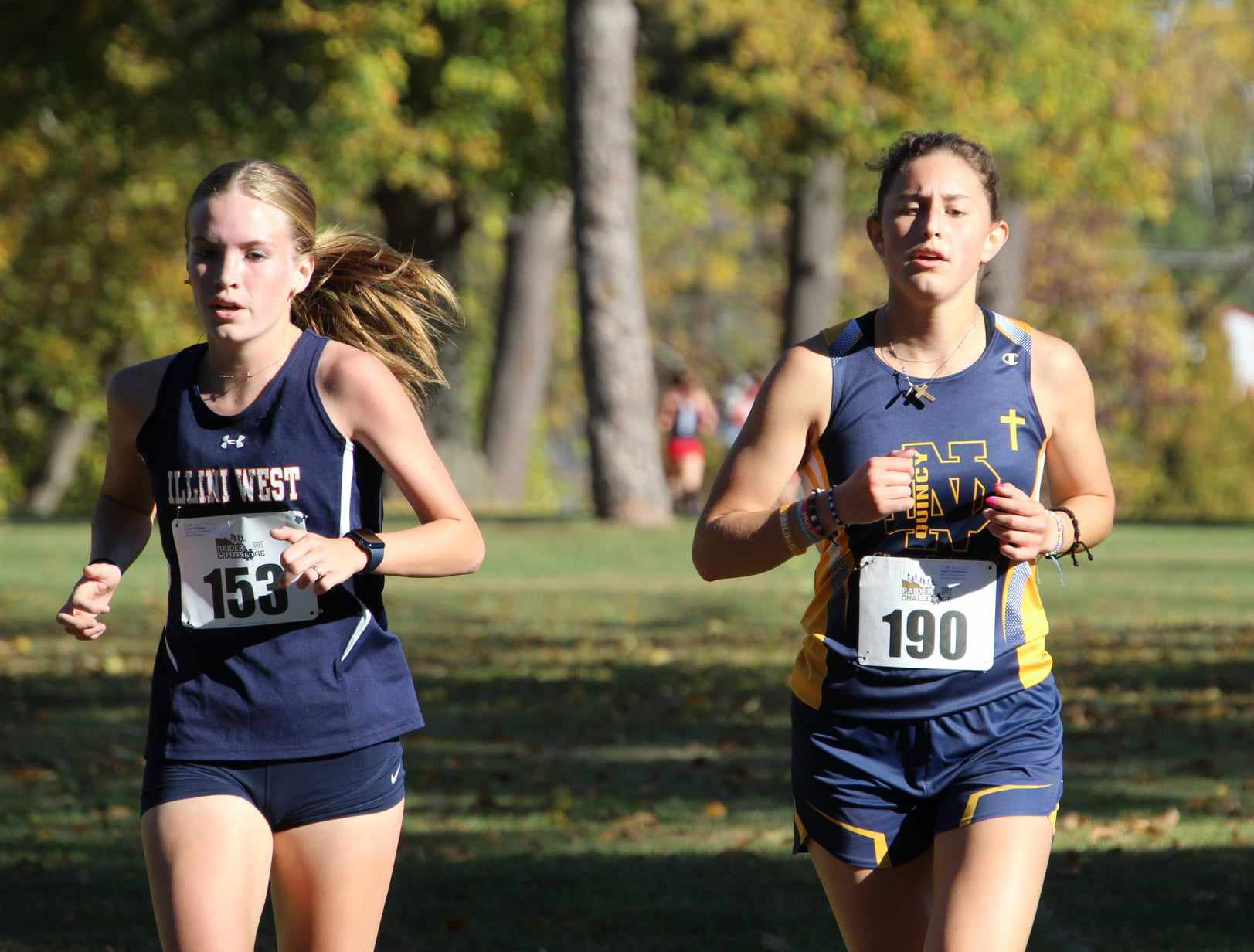 QUINCY — A little dose of "secret sauce" was all Abigail Genenbacher needed.
The Quincy Notre Dame senior used a burst to catch and pass frontrunners Chloe Kelly of Monmouth-Roseville and Emma Whitaker of Illini West over the final 50 meters Saturday morning to win the girls individual title in the Class 1A cross country regional at South Park.
Led by Genenbacher, the Raiders' top five runners finished in the top eight among team entrants just 1 minute, 39 seconds apart to land them the team title with 27 points and advance to the Elmwood Sectional next Saturday.
"I did not think that was going to happen at all," Genenbacher said. "I thought I was going to get second or third. I didn't think first was going to happen today.
"But then my assistant coach, Tyler Peters, was yelling at me with about 800 meters left. We've been talking about this all season — we call it the secret sauce — where basically you take everything you've got left and use it to push yourself to the finish.
"After he said that, something just clicked in my head. I was like, 'I gotta go now.' I gave it everything I had, and I managed to catch the two girls in front of me right at the end."
Kelly and Whitaker alternately set the pace for much of the 3-mile event on the hilly South Park course, with Kelly setting the pace over the final 2 miles and Genenbacher trailing in third.
Genenbacher's strategy was to stay close to the leaders, but not too close.
"There were times when I easily could have passed somebody, but I decided to hold back a little bit to just pace myself and stay with them instead of burning myself out too early and not having anything left," she said.
"I think that tactic worked really, really, really well for me."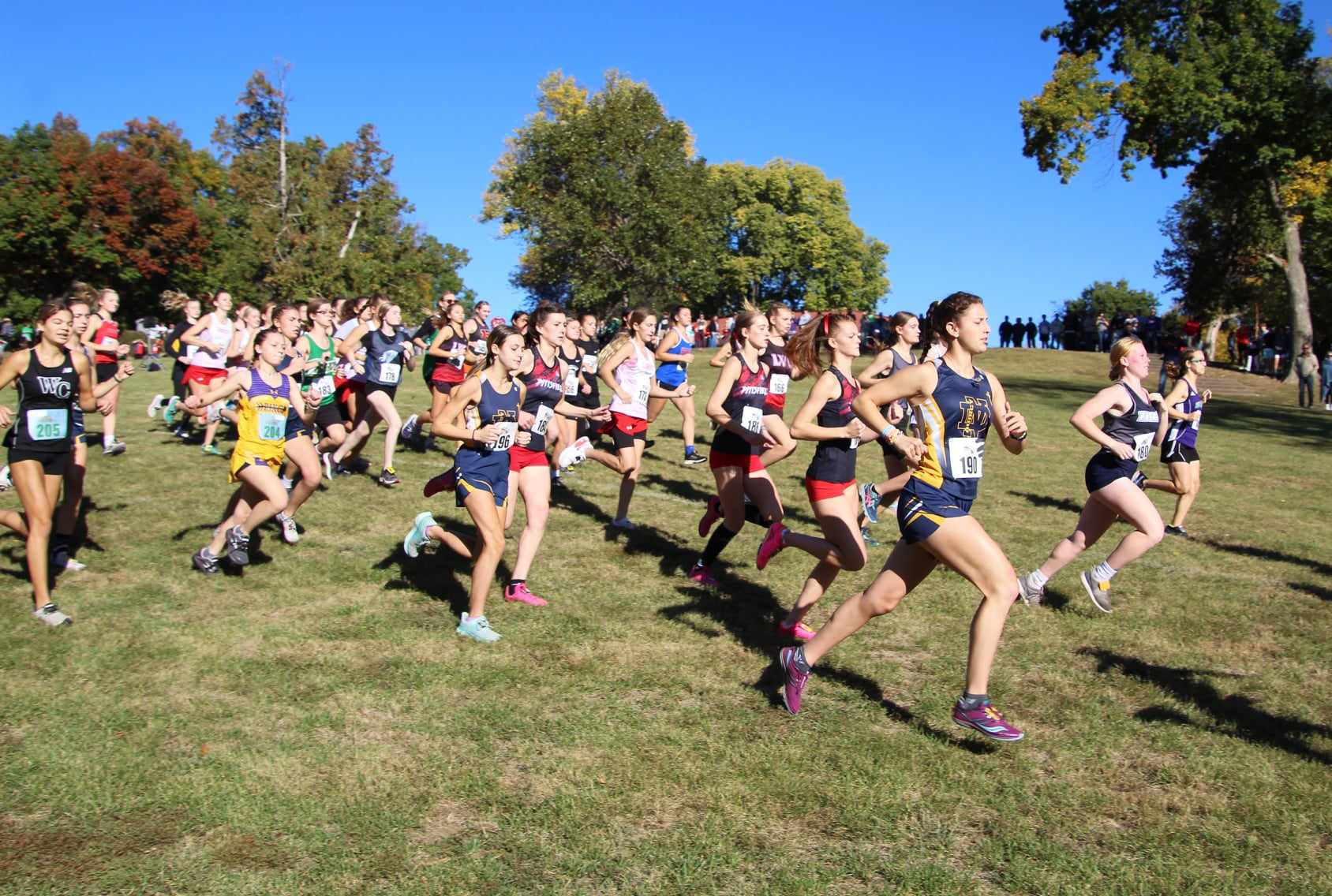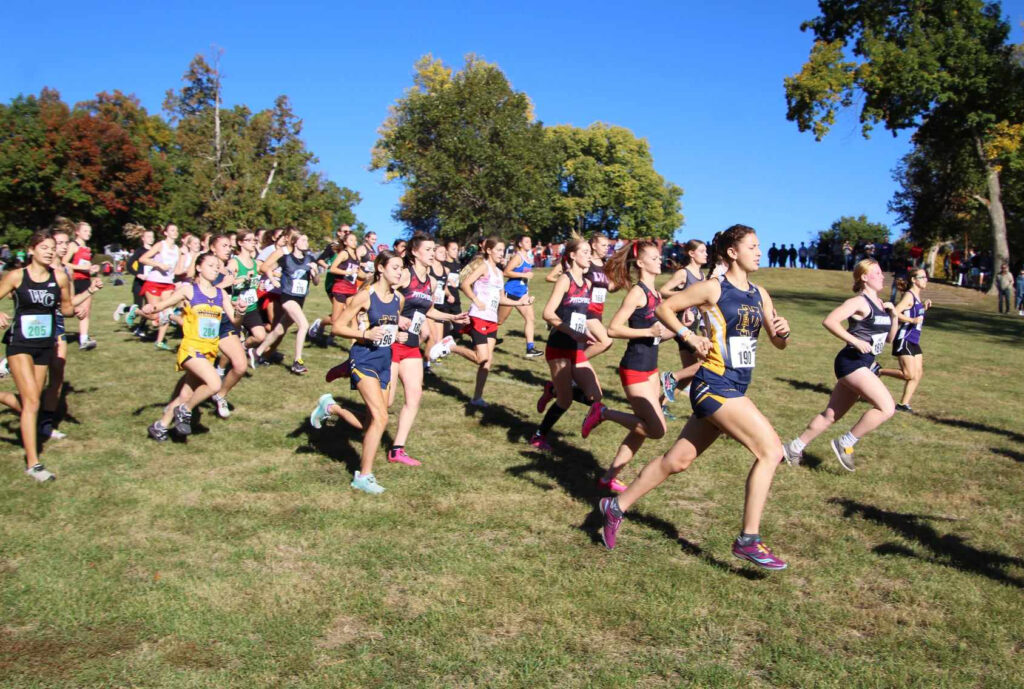 The closing kick enabled Genenbacher to finish in 21:40.86, just ahead of Kelly (21:44.39) and Whitaker (21:51.06), both of whom will advance as individuals. It also enabled Genenbacher to erase the sting of failing to repeat as West Central Conference individual champion earlier this month.
"I haven't had the best season when it comes to times. My times haven't been exactly where I wanted them to be," Genenbacher said. "Being able to take this one means absolutely everything because I was a little beat up after I took second in the West Central Conference (meet) because I won conference last year.
"It was a hard pill to swallow. But this one really makes it all worth it."
QND coach Sebastian Fuentes was not surprised by Genenbacher's performance.
"We've been really practicing the last month or so on our finishes and making sure that we're not getting passed with 200 meters or 400 meters left," he said. "One of the things we've done in the training program is doing this top loop over and over again.
"I think she had it memorized, so when she came around during the final stretch, she knew exactly how much she had left. She's been training with our boys, and she's got all of the speed that she needs. Clearly, that showed here."
QND's Meghan Spears finished fifth among runners on full teams with a time of 22:34.61, with teammate Emmalyn Smith sixth (22:46.96), Addison Koch seventh (23:15.99) and Ari Waters eighth (23:19.54).
"I'm hoping that this will really set up nicely for sectionals next week and, hopefully, we'll have a state team," Fuentes said.
The top seven teams and top five individuals not on those teams advance to the sectional.
Lewistown finished second in the team competition with 54 points, followed by Liberty (72), Pittsfield (105), Beardstown (137), West Hancock (138) and Rushville-Industry (140).
Liberty's Briella Neisen finished seventh overall and third among team entrants with a time of 22:26.81. Kelsey Freesmeyer (23:41.46) and Michelle DeJaynes (23:45.08) were Pittsfield's top finishers.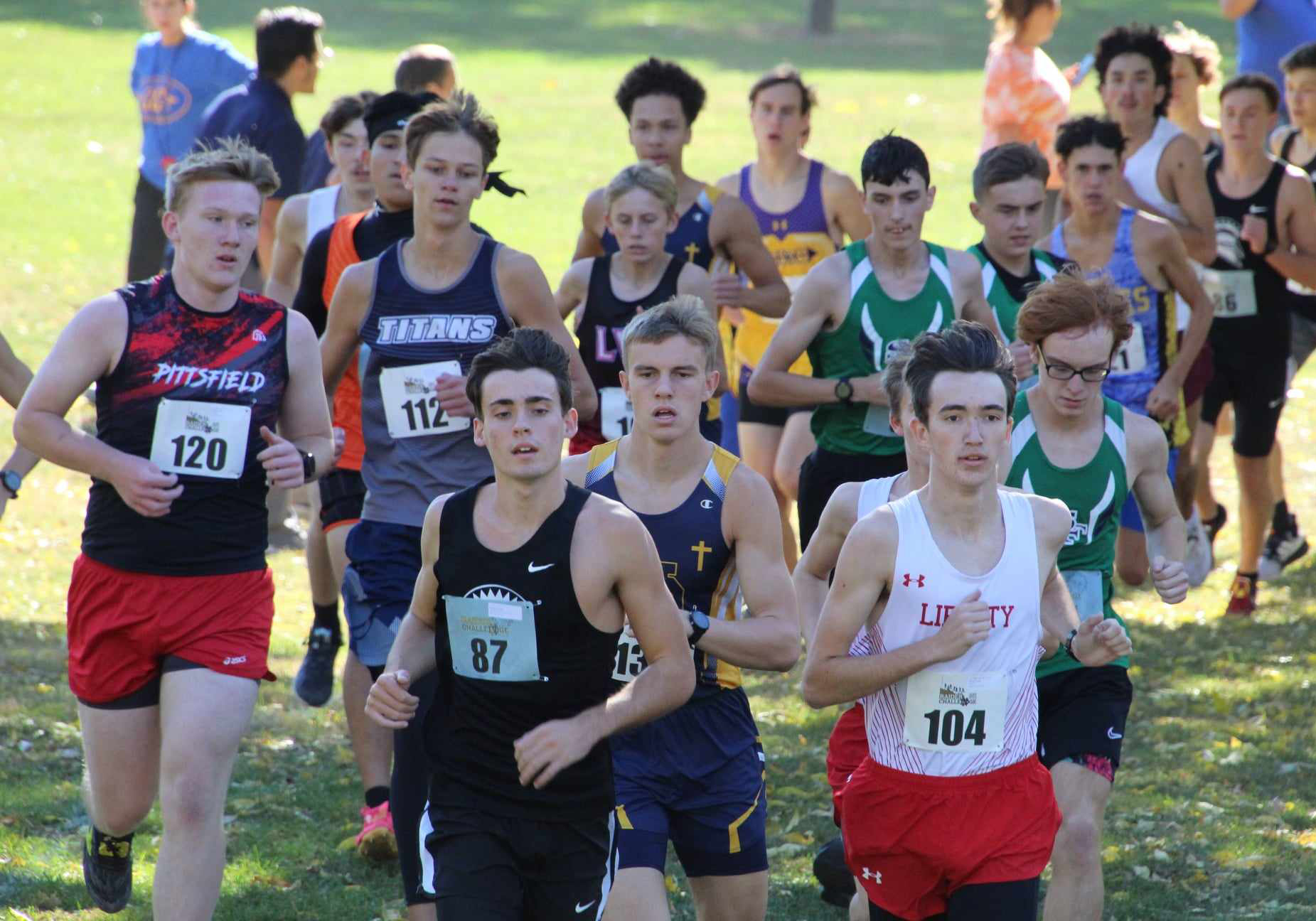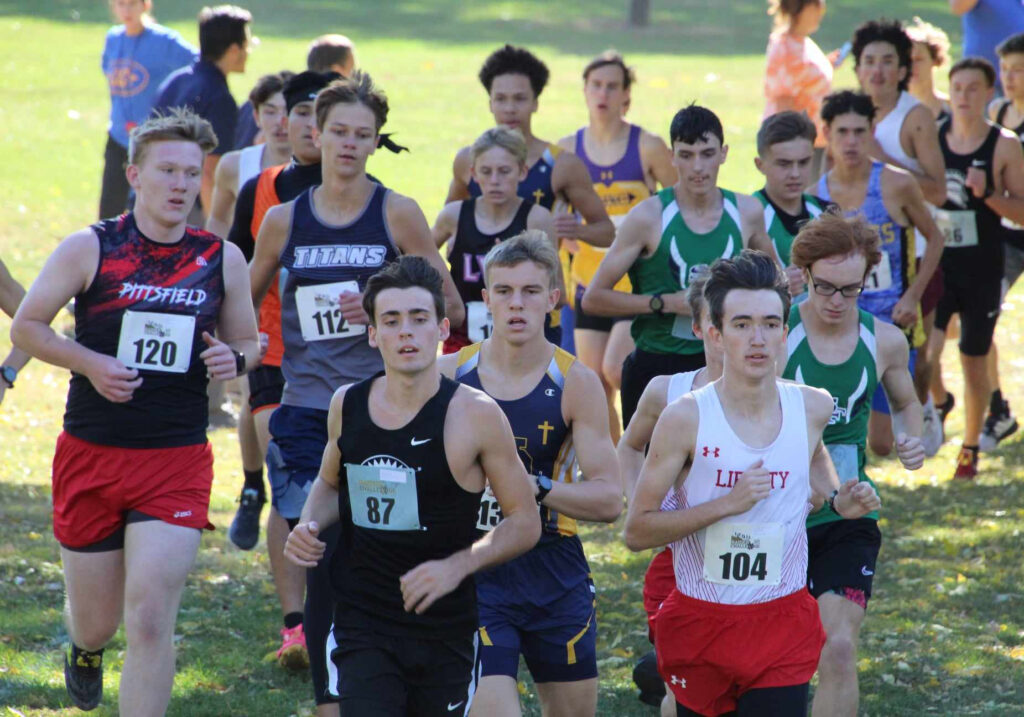 West Hancock senior Parker Quinlan easily won the boys individual title with a time of 16:50.55, besting runner-up Lane Obert of Liberty (17:22.47).
Quinlan, the two-time WCC champion, was runner-up in the Macomb regional a year ago.
"I wasn't feeling it today," he said. "I was just testing out the waters and hanging with a group to see what happened. Nothing happened, so I chose my pacing. Halfway through the race I gained my momentum and just took off. I thought that it would be a tighter race, but things happen."
Quinlan finished 15th in the sectional and 82nd on a sloppy, muddy track in the state finals as a junior. He has his sights set on besting those finishes this fall.
"My goal was to get first in the regional and then be in the top 10 in the sectionals and see what can happen," he said. "It's going to be tough to do. It's a tougher competition than last year.
"I'm not really projected to go to state at the moment, but I wasn't projected last year, and I still made it, so we'll see. A real underdog story right there, I guess."
QND also captured the boys team championship with 48 points.
Joseph Warning paced the Raiders with a fourth-place finish in a time of 18:00.19. Teammates Nathan Oliver (18:38.36) and Oliver Moore (18:44.84), were seventh and eighth, respectively, among team entrants. Logan Meyer was 13th and Austin Shull 16th for a pack time of 1:48.
Liberty was second with 73 points. Aside from Obert, Devon Funk (18:09.56) and Blaine Deege (18:20.32) placed fifth and sixth overall, respectively.
Rounding out the top seven teams were West Hancock (76 points), Astoria (84), Lewistown (115), Illini West (131) and Havana (143).
Pittsfield's Vinny Olson and Jackson Veile qualified for the sectional as individuals, as did Lane Hubbard of Pleasant Hill.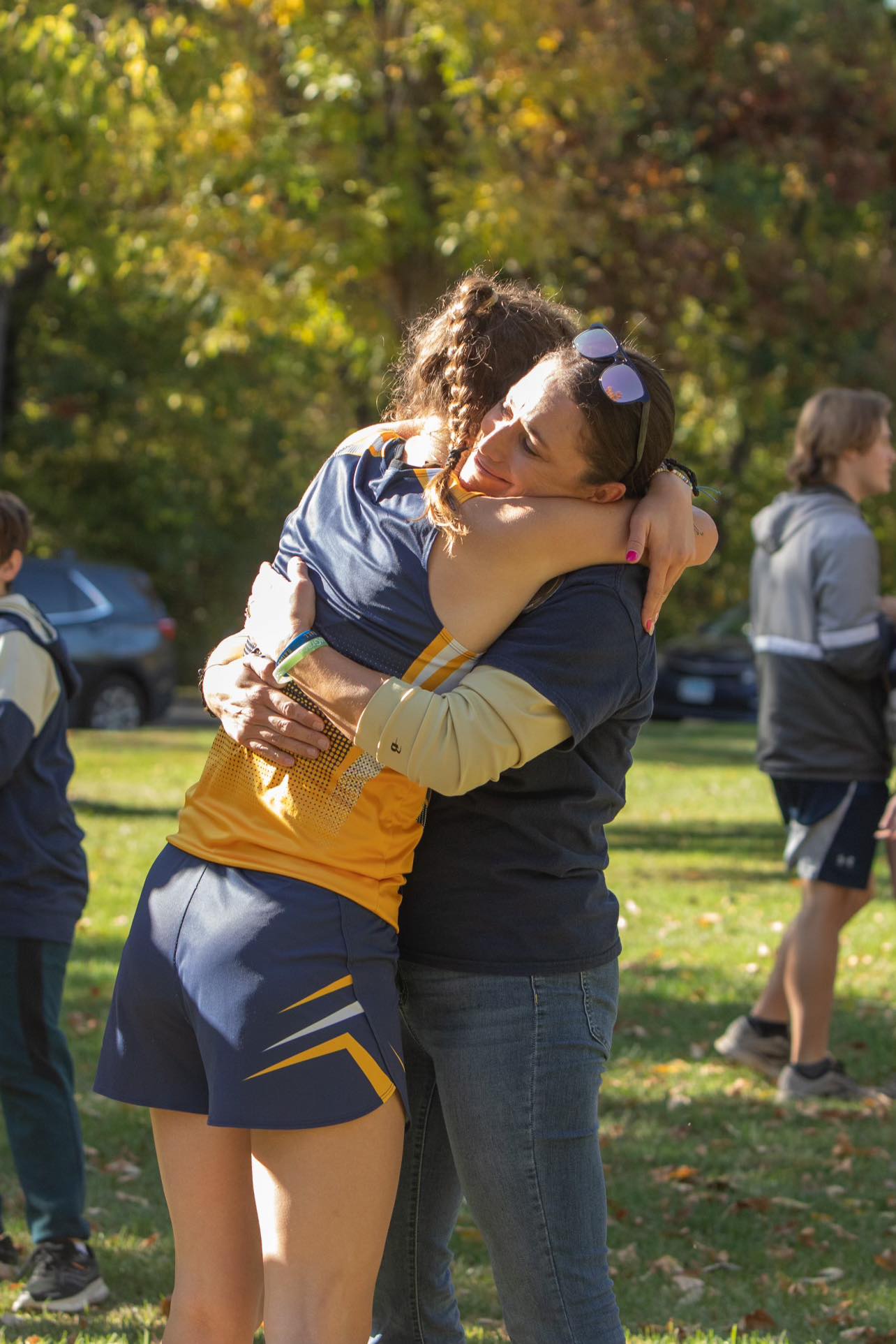 Miss Clipping Out Stories to Save for Later?
Click the Purchase Story button below to order a print of this story. We will print it for you on matte photo paper to keep forever.