Dirty Thirty: Racing at Adams County Speedway starting to find its groove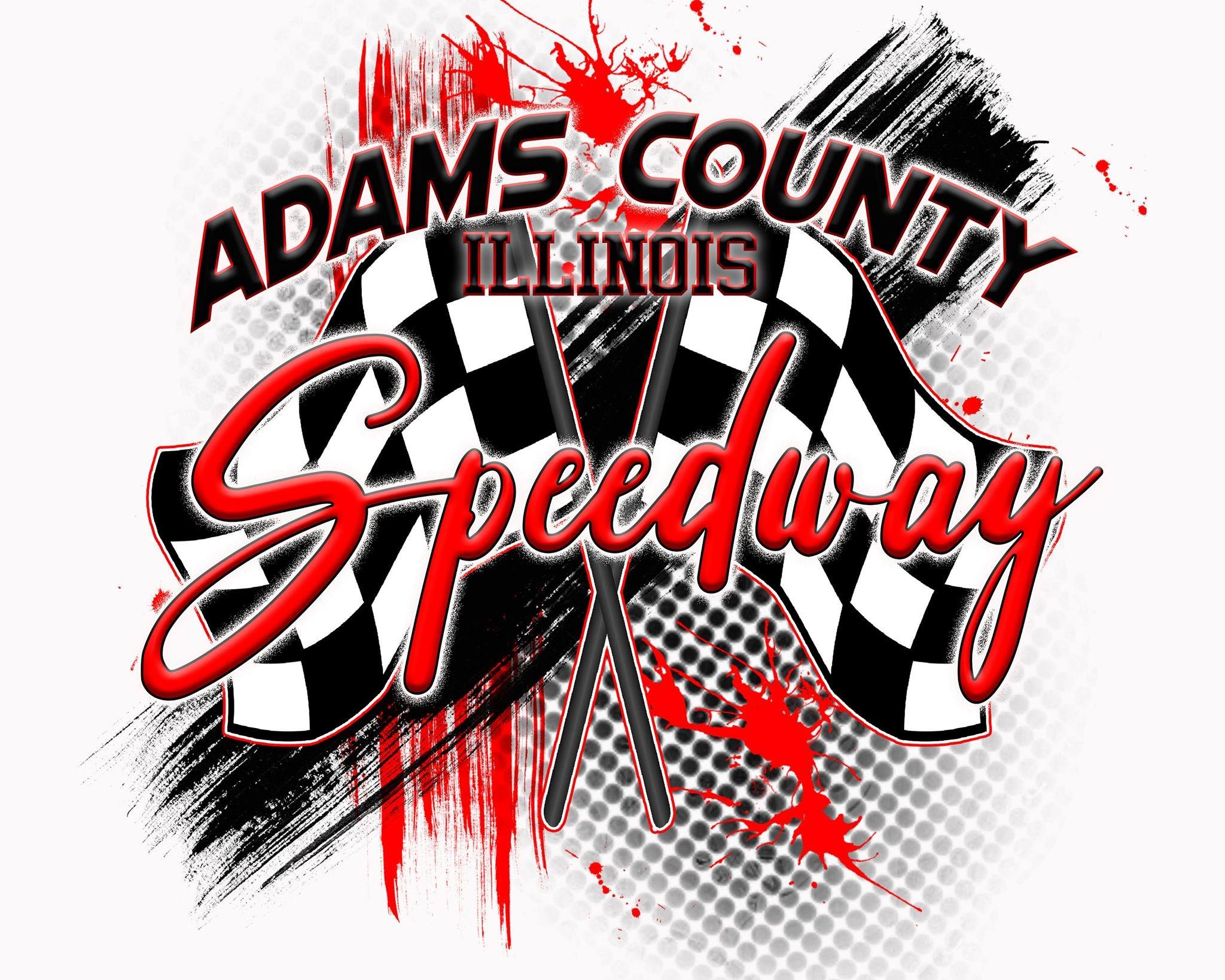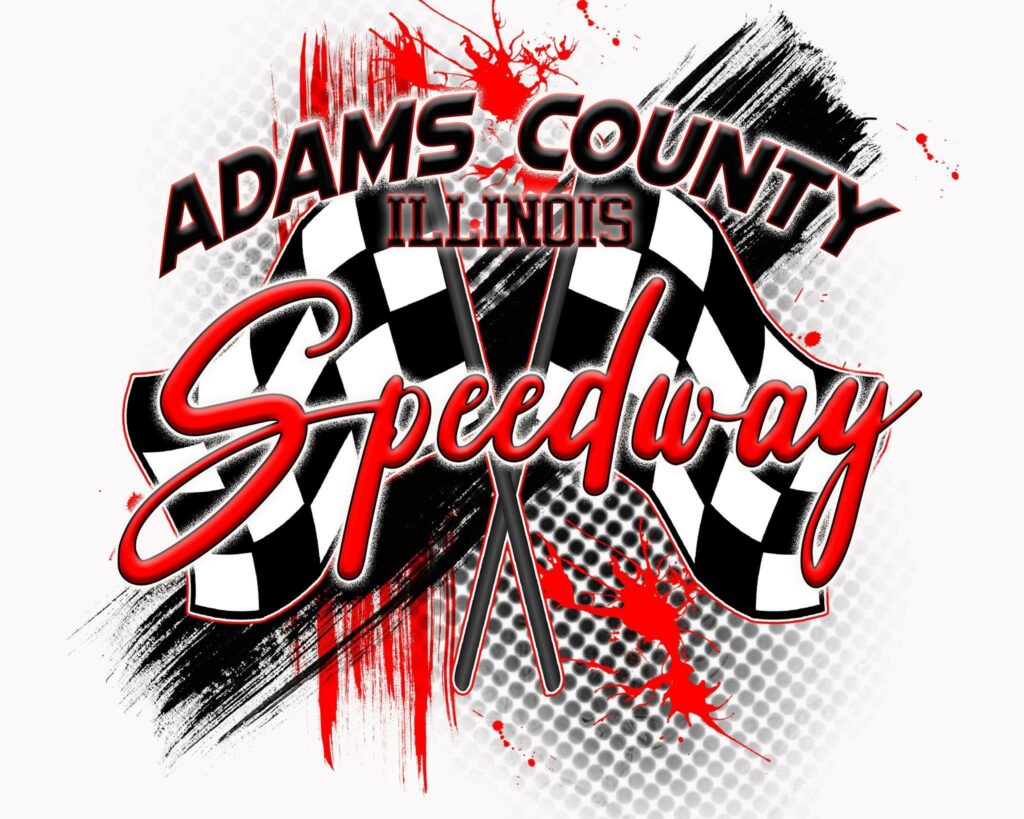 QUINCY — Slowly, but ever so surely, the Adams County Speedway dirt-track racing season is beginning to take shape. Hopefully, the weatherman will cooperate Sunday night and for the first time this year we'll have back-to-back weeks of sheet-metal mayhem at the Broadway Bullring.
Until Sunday evening, here's this week's Dirty Thirty — 30 thoughts spread across the five weekly racing series and a few bonus notes just for good measure:
Modifieds
• For the fourth time since the speedway reopened in April 2022, the modifieds had the highest car count among the five weekly classes last Sunday. There were 18 mods in the pits, which was one more than the 4-Cylinders.
• Austen Becerra's feature victory last Sunday was his seventh in the series and ninth overall. The Bowen driver had two feature wins late last year in the sport mods, and his overall total represents the most since the track reopened in April 2022.
• Glad to see Jake Griffin back behind the wheel of a modified. In addition, his No. 66 was one of the sharpest-looking cars in the series.
• Dave Wietholder is the career leader in modified money earned since that stat started being kept in 2007. The four-time series champion has banked $63,295, which is slightly ahead of Michael Long ($61,670). Steven DeLonjay, who retired nine years ago, is still holding third ($41,390), but will likely soon be passed by Shawn Deering, who is now up to $38,070.
• Muddy River Sports points leaders: Jacob Rexing 45, Austen Becerra 34, Dave Wietholder 31. Defending champ: Becerra. (Muddy River points are earned 25-20-15-12-10-8-6-4-2-1 in features, 3-2-1 in heats.)
Sport mods
• There's good news and bad news concerning the sport mods and those ever-present caution flags during their races. The good news is the series drew just four last Sunday. The bad news is the sports mods' 17 cautions over the first weeks are far and away the most of any weekly series. A year ago, the sport mods averaged 7.10 cautions per Sunday night, which was well ahead of the runner-up modifieds (5.28).
• The overall balance of power in this division can be seen by the number of feature winners since the start of the 2022 season. There have been 10 different main-event winners, with Adam Birck the lone hotshoe to garner back-to-back features.
• Despite the aforementioned balance in this series, four drivers have posted back-to-back top-five feature finishes this season: Points leader Tanner Klingele, Logan Cumby, Josh Holtman and Dakota Girard. Holtman might be the trendy pick for breakthrough driver of the season. He was 10th in points in 2022 and had just four top-five finishes.
• Klingele is zeroing in on becoming the first sport mod driver to reach $30,000 in career earnings. He sits at $27,641 after last Sunday's runner-up feature finish. Retired Tony Dunker ($21,741), who put the sport mods on the map during their early years as a series at the track, is the only other driver to surpass $20,000.
• Muddy River Sports points leaders: Tanner Klingele 42, Kyler Girard 38, Logan Cumby 36, Adam Birck 33, Dakota Girard 30. Defending champ: Birck.
Crate late models
• Perennial contender Tommy Elston continued to struggle in week two when he finished 14th in the feature and is now ninth in points. A year ago, Elston was fourth in points while recording four feature victories and six overall wins. Elston's 2022 win totals were second only to track champ Denny Woodworth, who had five and 12, respectively.
• Woodworth, Sam Halstead and Jason Perry are the lone drivers with back-to-back top-five feature finishes so far this season.
• The rookie of the year race currently sees Christian Miles with a 97-96 points lead over Jason Poage. Miles is fifth in points and Poage sixth.
• Best-looking rides among the first-time participants last Sunday were Jamie Wilson and Derek Hollenstine. Wilson, who came out of retirement to race this season, has a long history of sweet-looking rides.
• Muddy River Sports points leaders: Denny Woodworth 51, Jason Perry 32, Sam Halstead 29. Defending champ: Woodworth.
Stock cars
• It was good to see 2019 track champ Beau Taylor make the haul from Canton, Mo., for last Sunday's show. Taylor, whose season debut produced a sixth-place feature finish, enters 2023 trying to catch retired Terry Houston for second place in career feature wins for stock drivers. Taylor has 19, two behind Houston (21). Abe Huls' career lead in the division that dates to 2008 will remain safe for the foreseeable future. Huls, who no longer races at Quincy, won 65 main events at the Bullring en route to claiming four track titles between 2009-15.
• Nine of the top 10 points finishers from 2022 have made at least one appearance during the first two rounds of the current season. The only driver still MIA from last year's top 10 is Robert Thompson.
• Kudos to Troy Grotz for a sharp-looking hot rod last Sunday. He was one of five drivers making their 2023 debut.
• Another of those five drivers to make their season debut was Steve Grotz. He not only races, but is the track's chief track prep guy and does an incredible job in that area. "Grotzy" is not too shabby of a driver either. He was fifth in points a year ago.
• Muddy River Sports points leaders: Jake Powers 49, Leremy Jackson 28, Kale Foster 22. Defending champ: Rudy Zaragoza.
4-Cylinders
• There is no official word yet on when last week's postponed feature will be made up. Track operators Jim and Tammy Lieurance told Muddy River Sports as soon as a date has been arranged it will be posted on the track's Facebook site.
• The four-bangers are averaging a track-best 19 entries after two weeks of racing. The 4-Cylinders led all divisions a year go with a 22.15 weekly average, slightly ahead of the sport mods' 21.60.
• Defending track champ Jeffrey DeLonjay, who won the April 23 feature, has now captured eight of 20 4-Cylinder features since the start of last season.
• DeLonjay has climbed to 243 career feature laps led, which trails only Austen Becerra (351) and Brandon Lambert (256) among the series' all-time leaders.
• Muddy River Sports points leaders: Jeffrey DeLonjay 31, Dyllan Bonk 23, Jimmy Dutlinger 17.
Miscellaneous
• Popular track announcer Doug Mealy is sidelined with some medical issues. Until his return, Dewain Hulett will be filling in behind the microphone.
• Last Sunday, flagman Allen Motley debuted the headgear he will now be sporting on a regular basis. All dirt-track flagmen will soon be required to wear the helmets. It's been a move long overdue, which Motley said he agrees with wholeheartedly. While working at another track earlier this spring, Motley was hit with a flying rock as the field went zooming by beneath him. The rock opened a sizable cut near the bridge of his nose and dazed him.
• There was a noticeable decline in the number of caution flags from the April 23 opener to last Sunday. After 30 yellows were thrown on opening night, just 18 made an appearance in round two. (In fairness to the figures, remember the 4-Cylinder feature was postponed last Sunday due to threatening weather.)
• May 21 is right around the corner, and with it the first major show of the season. The MARS open UMP late model series will be in town. Support divisions will be modifieds and 4-Cylinders.
• The crate late models will be running for $1,000 to win Sunday night.
Miss Clipping Out Stories to Save for Later?
Click the Purchase Story button below to order a print of this story. We will print it for you on matte photo paper to keep forever.