Dirty Thirty: Adams County Speedway schedule already one-third complete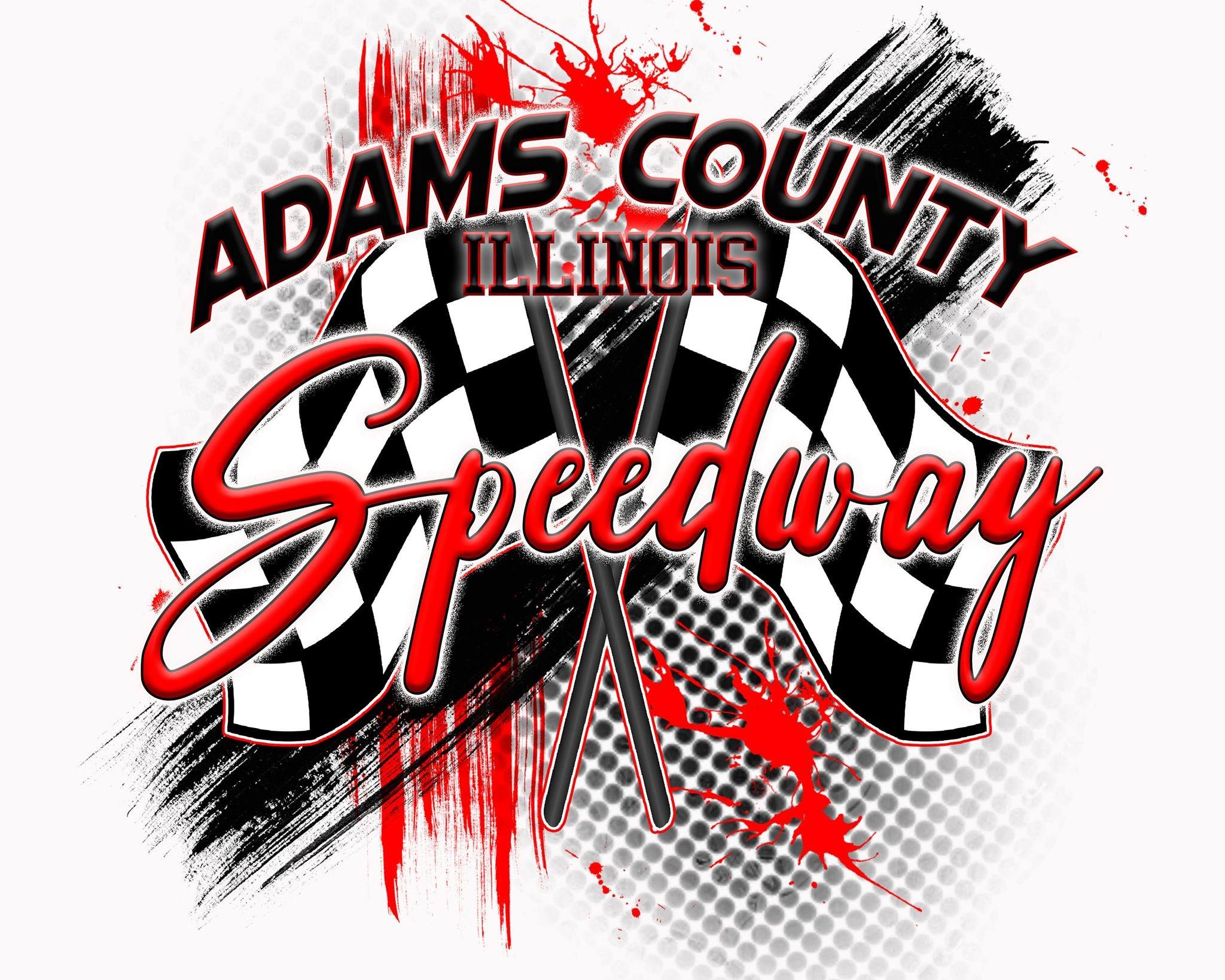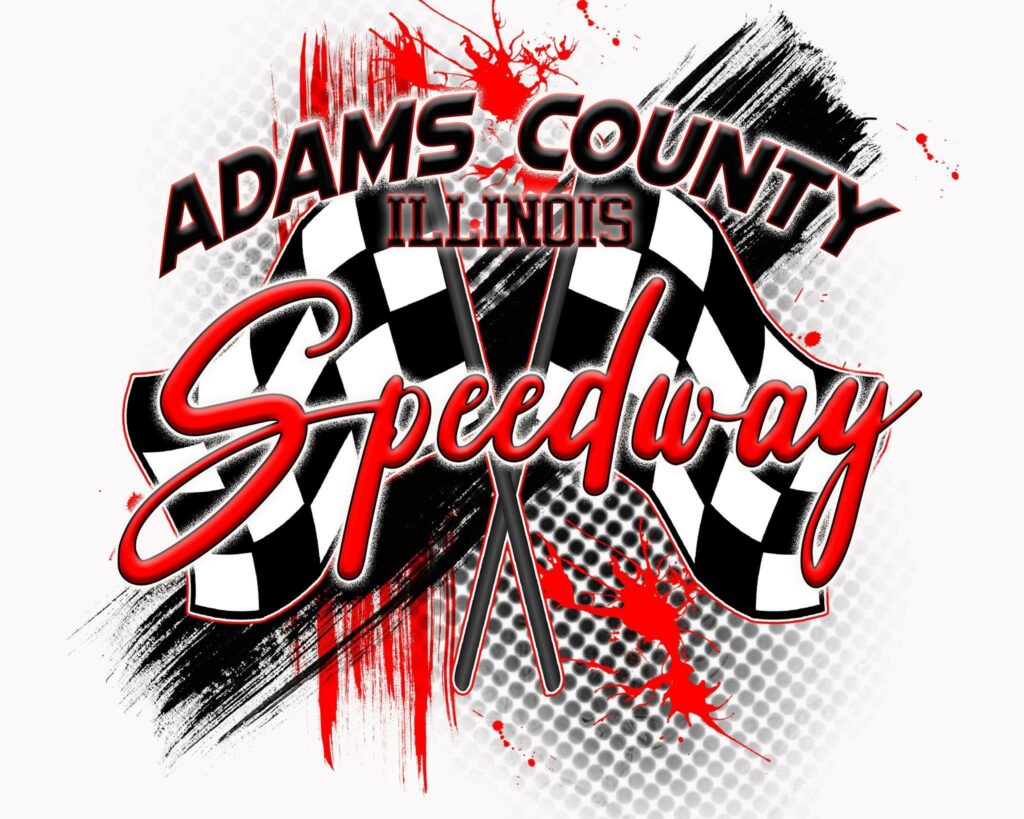 QUINCY — As hard as it is to believe, the local dirt-track racing season is already one-third of the way toward completion.
That's what all of those early rainouts can do.
All of that wet weather aside, the five Sunday nights of racing we have seen have provided some early insights. If the season ended today, here would be my picks for driver of the year after the first two months of action in the five weekly series at Adams County Speedway:
Crate late models — Sure, last Sunday night Denny Woodworth suffered his first DNF since the Obama administration, but other than that blip on the radar, the late model lawyer has been the dominant force in the crates. Note: The last time Woodworth did not win a late model track title at 8000 Broadway was 2015.
Modifieds — Jacob Rexing has not been dominant, but he has been the most consistent in this series through the opening two months. That's why he is leading the points and the man to beat. Note: How much will four-time series champ Dave Wietholder missing a week of points racing hurt come the end of the season? Wietholder currently sits fifth in points, trailing Rexing, Austen Becerra, Rick Stevenson and Mike Vanderiet Jr.
Sport mods — These guys are a different unfolding novel each time they take the track. There is so much balance — and talent — that it's anyone's guess who will be king on a given Sunday night. The closest to a dominant driver so far has been Tanner Klingele, so he gets the nod at this point on the calendar. Note: Don't overlook Logan Cumby, one of the hardest drivers in the division. He's off to what has seemed to be a relatively slow start, but still sits second in points behind Klingele.
Stock cars — This "feels" like Jake Powers' year, and he's done nothing to disparage that thought. Powers is the only stock driver with a top-five finish in all four points features. Note: Robert Cottom and Rudy Zaragoza have the same question attached to them that Wietholder does in the mods — how much will missing a week of points racing ultimately hurt their championship bids?
4-Cylinders — Arguably the most dominant driver in his division to date has been Jeffrey DeLonjay, the nephew of 13-time modified/sportsman track champ Hank DeLonjay. Barring any major malfunction, it will be difficult for competitors to stop Jeffrey DeLonjay's bid for a second straight series title. Note: That said, never underestimate his chief rival, Jimmy Dutlinger, or three-time series champ Kim Abbott.
And now, this week's Dirty Thirty thoughts about the late models, modifieds, sport mods, stock cars and 4-Cylinders, including the usual miscellaneous words of wisdom:
Modifieds
• You need look no farther than the number of drivers (8) who have led a sport mod feature to illustrate the overall balance of the speedway's most wide-open division. Austen Becerra and Shawn Deering are tied for the most feature laps led (18), but not far behind them are Dave Wietholder and Drake Stevenson, each with 15.
• Jacob Rexing ($2,175), Dave Wietholder ($2,000) and Austen Becerra ($1,950) are in a tight battle for the series lead in money earned. Only crate late model leader Denny Woodworth ($2,225) has won more money than those three modified drivers.
• A track-best 26 different modified drivers have taken a green flag at the speedway.
• Average weekly car count — 19.0.
• Muddy River Sports points — Jacob Rexing 69, Austen Becerra 64, Dave Wietholder 59, Rick Stevenson 54.
Sport mods
• Red-hot Reed Wolfmeyer has led 35 of the past 36 feature laps. Those 35 feature laps led also represent a season high for any driver in any of the five weekly series.
• Wolfmeyer has also taken over the series lead in money earned with $1,850. The Liberty driver was fifth in 2022 earnings ($3,510). Tanner Klingele ($1,475) is second and Dakota Girard ($1,090) third in earnings.
• The slam-bang sport mods have drawn double-figure numbers when it comes to yellow flags in all but one of this year's first five weeks of racing. The 17 yellows on May 21 stand as a track high for all five series and are the most since racing resumed at the speedway at the start of the 2022 season.
• Average weekly car count — 19.4.
• Muddy River Sports points — Reed Wolfmeyer 90, Tanner Klingele 84, Dakota Girard 61, Logan Cumby 54, Adam Birck 53.
Crate late models
• Jason Perry, who took over the series points lead with his feature win last Sunday, is the only crate late model driver to finish in the top five in all four points features this season. In addition, Perry and Darin Weisinger Jr,. are the only series drivers to earn four straight top-10 finishes.
• The crate lates division is the only series at the track that has seen drivers from four different states — Illinois, Missouri, Iowa, Indiana — on hand for the weekly points races
• Crates had a little trouble avoiding one another last Sunday. The 10 caution flags represented one more than had been thrown in the series during the previous four shows combined.
• Average weekly car count — 15.4.
• Muddy River Sports points — Jason Perry 83, Denny Woodworth 80, Braden Bilger 45, Tommy Elston 44, Sam Halstead 43.
Stock cars
• Robert Cottom's feature win last Sunday when he led all 15 laps boosted his career total to 120. Cottom led the series a year ago with 105. Defending stock champ Rudy Zaragoza has led the most feature laps (28) this season, and his career total (82) is second only to Cottom since the start of last season.
• Welcome back, Sage Martin. Martin had not raced since the April 23 opener, but celebrated her return to the Bullring last Sunday with a heat-race win.
• Jake Powers ($1,100) is the lone series driver to crack four figures in earnings so far this year.
• Average weekly car count — 8.0.
• Muddy River Sports points — Jake Powers 86, Robert Cottom 57, Rudy Zaragoza 57, Troy Grotz 37.
4-Cylinders
• A DeLonjay leads the series in feature laps led, but it's not points leader Jeffrey. It's younger brother Jaden, who has led 21 laps — one more than his older brother.
• Jeffrey DeLonjay and sport mod driver Reed Wolfmeyer are tied for the most heat wins with three.
• The driver who arguably has the best name at the track is 4-Cylinder rookie Kruze Miles.
• Average weekly car count — 18.4. The 4-Cylinder division is the defending track champ in this area, having averaged 22.2 a year ago when it benefited greatly from a large two-day show in September.
• Muddy River Sports points — Jeffrey DeLonjay 96, Jimmy Dutlinger 79, Jaden DeLonjay 73, Spencer Coats 46, Kim Abbott 44.
Miscellaneous
• The next big shows at the speedway will be a King of the Crates" late model special June 18 and the UMP Summer Nationals Hell Tour on June 28. And not too far down the road are the MLRA late models on July 2.
• The least likely track record to fall this year? How about Tony Dunker's 15 sport mod feature victories in 2012. That was the second year of the series. The last time there was a driver with double-figure feature wins in any series was Michael Long's 11 in the 2017 modified season.
• Speaking of feature wins, the last late model driver to reach double figures in that category was Mark Burgtorf (13), way back in 2006. Denny Woodworth had nine in 2019.
• None of the five weekly series have managed to go caution-flag free for any show so far this season.
• Illinois drivers continue to lead the way in overall feature wins with 19. Missouri hotshoes have three victories and Iowa drivers one.
Miss Clipping Out Stories to Save for Later?
Click the Purchase Story button below to order a print of this story. We will print it for you on matte photo paper to keep forever.