Dipping attendance to force Adams County Speedway operators to make schedule changes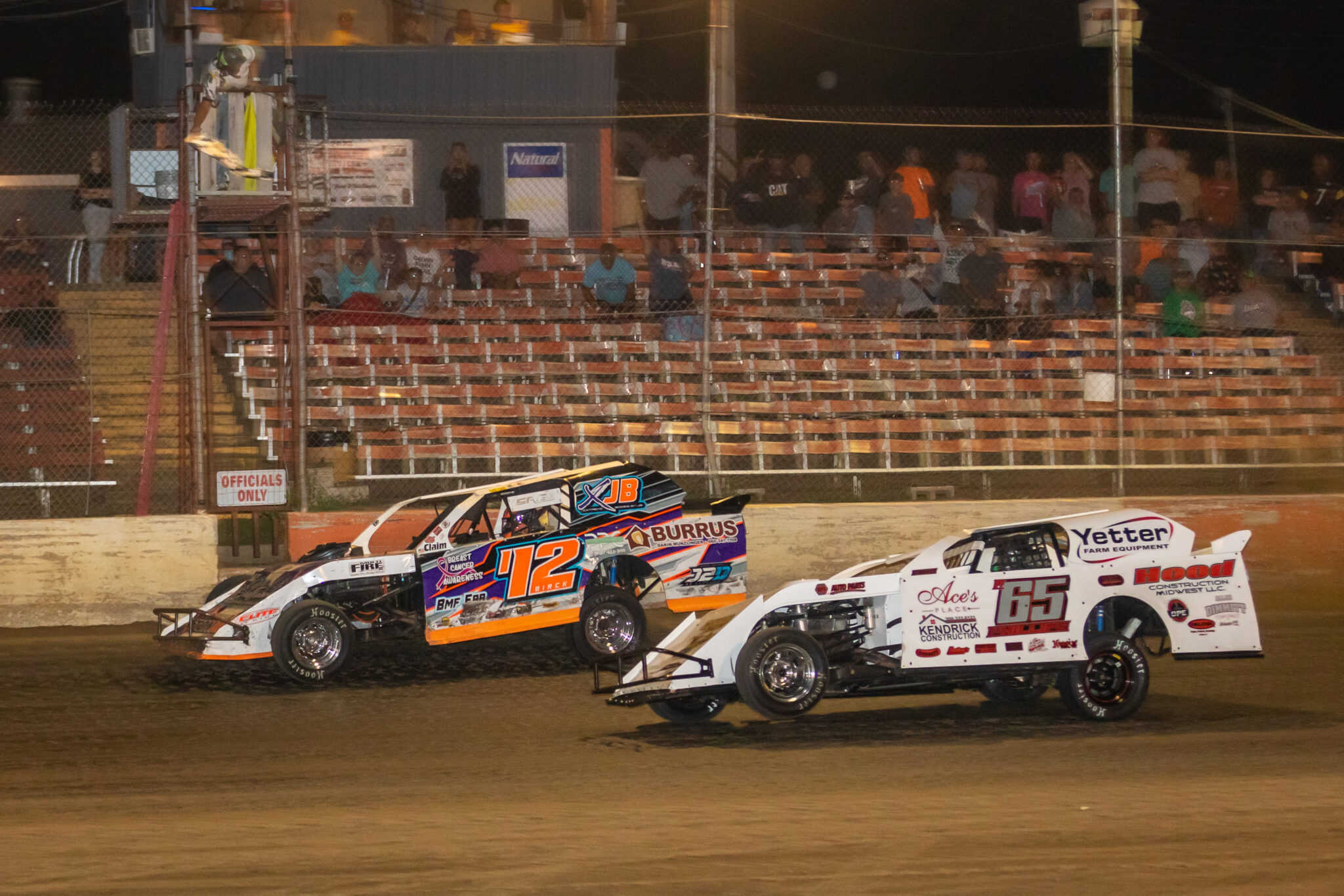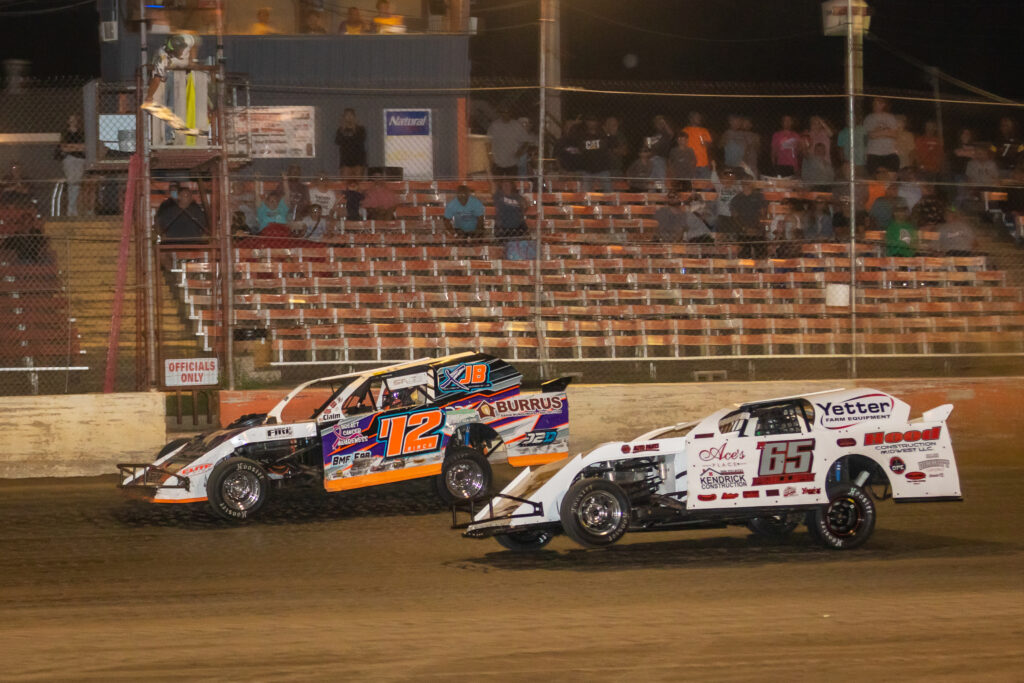 QUINCY — Operators of Adams County Speedway said Sunday night there likely will be some scheduling changes due to low attendance during July.
Jim and Tammy Lieurance, the husband-wife team that has operated .29-mile dirt track at 8000 Broadway since its 2022 re-opening, told Muddy River News the weekly series will probably be cut from five to four the rest of the current season and racing may move to an every-other-weekend format in July and August in 2024.
Over the past month, weekly grandstand occupancy has hovered at around 500 paid admissions, a considerable drop from the opening two months of the season that saw weekly turnouts average more than double that figure.
"I think some of the problems that have been hurting attendance have been the heat, county fairs (on both sides of the Mississippi River), vacations and the overall economy," Tammy Lieurance said. "Plus, the KC Barbecue is coming up (Aug. 11-13), and that always hurts attendance."
Admittedly, Jim Lieurance said he is both puzzled and disappointed, but hopes the trend will soon reverse itself.
"I don't really know why the drop-off has happened because the racing has been spectacular," he said.
The Lieurances said an average turnout of 800 would be satisfactory for track operations.
The track will likely begin alternating the stock car and 4-Cylinder classes (as soon as next Sunday) through the end of the season in early October. Tammy Lieurance said that would make the weekly payout to drivers about $10,000, instead of $12,000.
The stock cars and 4-Cylinders average the lowest car count among the five weekly classes, which also include crate late models, modifieds and sport mods. The stock cars are averaging 9.2 cars per show and 4-Cylinders 14.7.
The speedway, which was shut down due to Covid-19 restrictions in 2020 and lack of an operator in 2021, has otherwise run continuously since 1975.
In on-the-track news from Sunday night, feature winners were Tommy Elston in the crate late models, Dave Wietholder in modifieds, Adam Birck in sport mods, Rudy Zaragoza in stock cars and Jeffrey DeLonjay in 4-Cylinders.
Elston's feature victory was his third in five weeks and catapulted him into the crate late points lead. Elston (691) holds a narrow advantage over Jason Perry (690) and Denny Woodworth (690).
Elston warded off Brandon Bilger, Perry and Woodworth to win the main event. Perry and Woodworth claimed heat races.
Elston, a resident of Keokuk, Iowa, and longtime competitor in Quincy, has never won a track title at the Broadway Bullring. Perry, who came out of retirement this year, won the track championship in 2012. Woodworth is a four-time crate late defending champion (2017-2019, 2022) and also won the last two track titles when Quincy was an IMCA open late model site (2016-17).
Elston also vaulted into the money-earnings lead with $5,525, just ahead of Perry ($5,325) and Woodworth ($4,935).
Wietholder won his second modified feature — first since June 4 — with a dominating performance to finish ahead of Kenny Wallace, Austen Becerra and Mark Burgtorf. Wietholder and Trevor Neville secured heat victories.
Becerra continues to have a stranglehold on both the points and money leads. Becerra (663) is well ahead of Jacob Rexing (616) in points and boosted his money-earned figure to $7,925, comfortably ahead of Wietholder ($5,465) and Rexing ($5,275).
Becerra is on pace to win more than $13,000, barring any rainouts. No modified driver in track history has yet reached $10,000 in single-season earnings.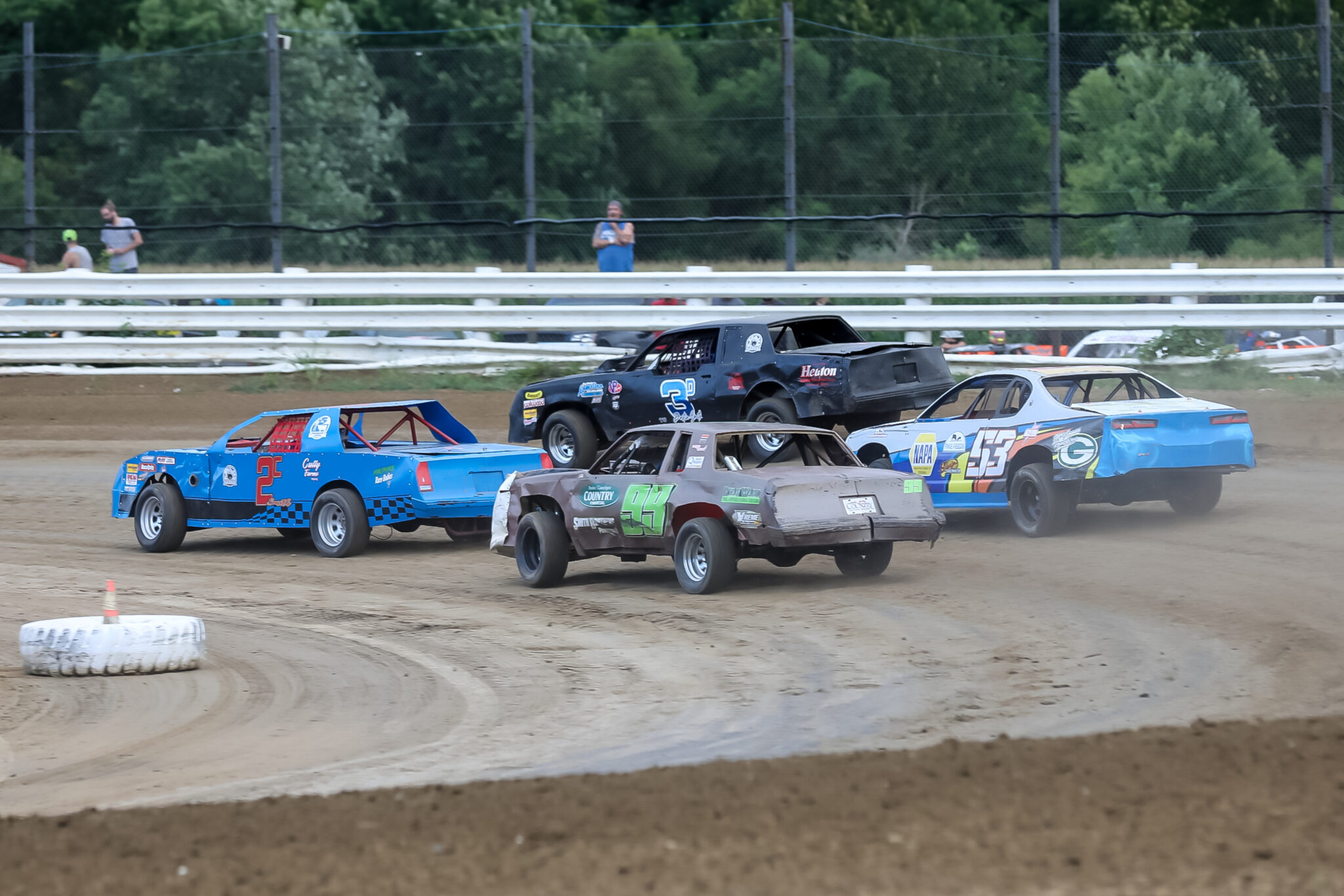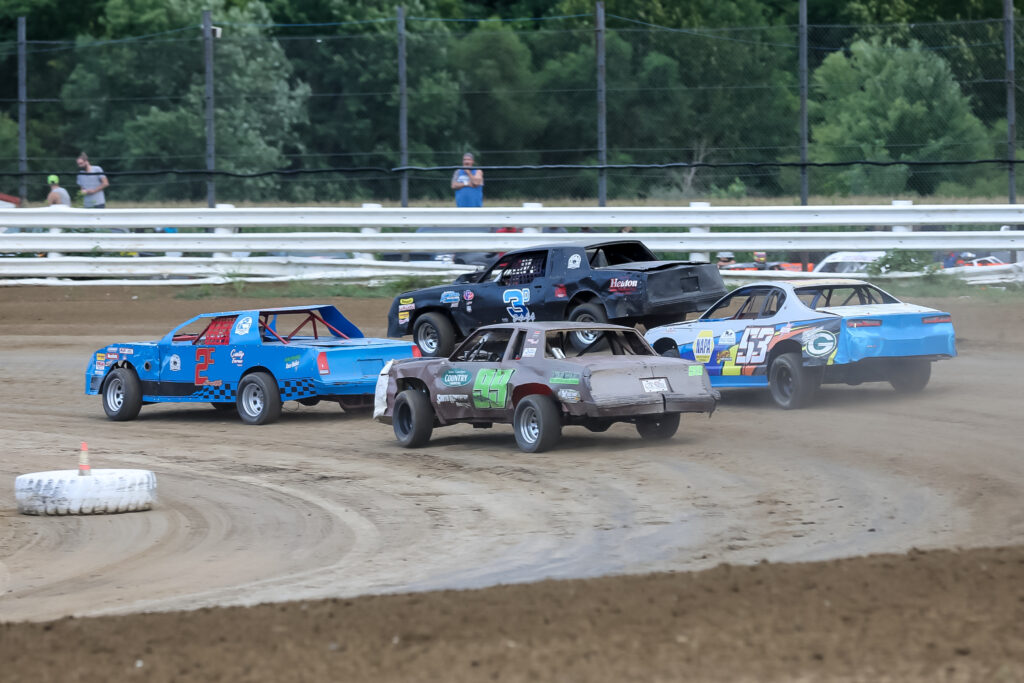 Birck managed a late pass to get by Patrick Phillips in the sport mod feature, winning by 0.135 of a second. Birck's third feature victory of the season, coupled with a heat-race win earlier in the night, gives him more overall victories (8) than any other driver in the series. Quin Shelton won the other heat race.
Logan Cumby, who was third in the feature, moved to the top of the points race with 367. Close behind are Reed Wolfmeyer (362), A.J. Tournear (348) and Tanner Klingele (343).
Klingele is tops in money earned ($3,800), followed by Cumby ($3,450) and Wolfmeyer ($3,300).
Zaragoza led flag-to-flag in winning his fourth stock car feature, holding off Robert Cottom and Jake Powers. Powers, however, continues to lead the points (417-386) over Zaragoza. Cottom and Dustin Smith snared heat victories.
Zaragoza moved to a narrow advantage in money earned. Zaragoza ($2,675) is a scant $10 ahead of Powers ($2,625). Cottom ($2,150) is third.
Jeffrey DeLonjay's 4-Cylinder win was his eighth in a row and ninth overall, both tops among all classes. DeLonjay did not gain the lead until lap nine of the 15-lap finale, but then motored away from Joey Laws. Dyllan Bok was third and Kyle Weisenberger fourth.
Jaden DeLonjay and Jeffrey DeLonjay picked up heat victories.
Jeffrey DeLonjay's 16 overall victories lead all classes. His points advantage is now 537-398 over his younger brother, Jaden DeLonjay.
Jeffrey DeLonjay's $2,975 in earnings is more than double any other 4-Cylinder driver's total.
Miss Clipping Out Stories to Save for Later?
Click the Purchase Story button below to order a print of this story. We will print it for you on matte photo paper to keep forever.