'Best track in the state': Neville's appreciation for Adams County Speedway leads to big payday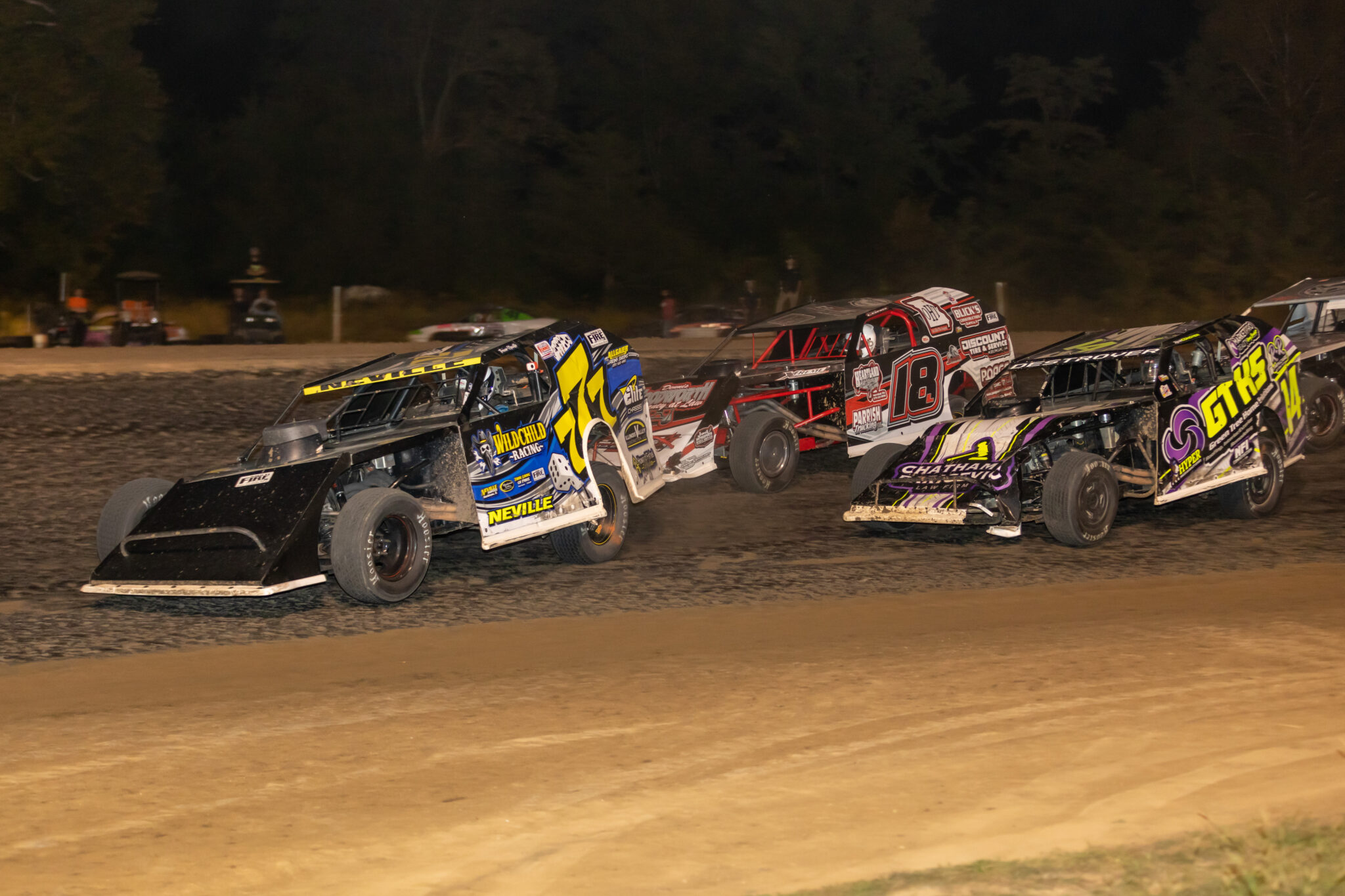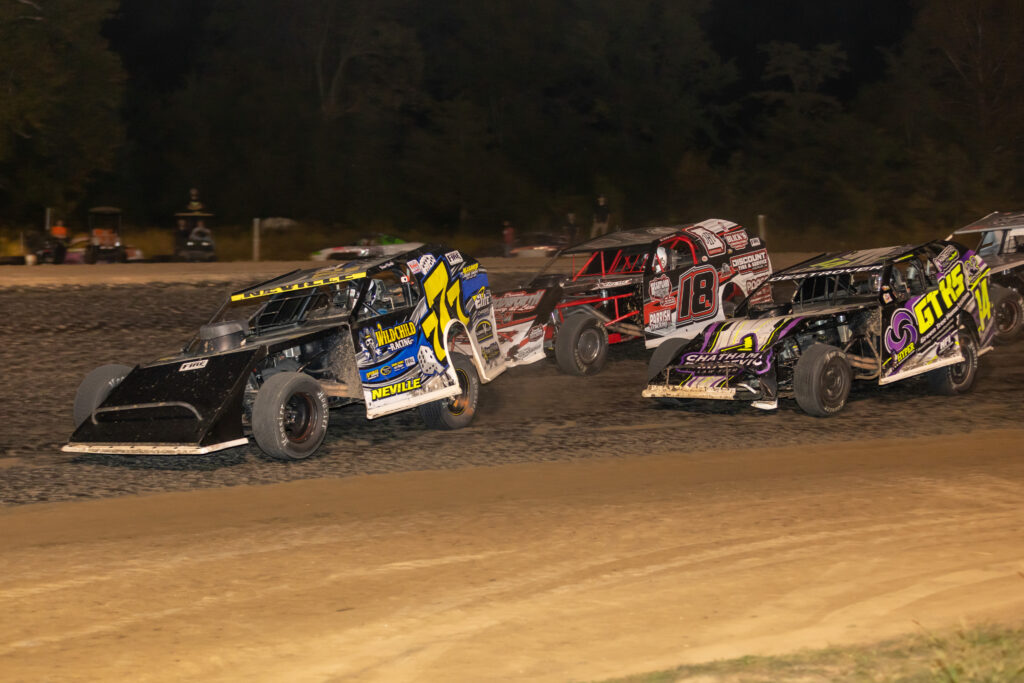 QUINCY — Earlier this season, Trevor Neville said he had heard a lot of good things about Adams County Speedway.
So the modified driver from Mackinaw, Ill., which is close to three hours away from Quincy and sits between Bloomington and Peoria, made the journey to Adams County for what he felt would be some competitive short-track racing.
And he's kept coming back.
Neville's most profitable pilgrimage to the .29-mile oval came Sunday evening when he won the marquee event of the third annual Chad McCoy Memorial races.
Neville won the 45-lap, 26-car modified feature, plus the $4,665 payday that accompanied the checkered flag. Neville's first-place check was part of an event purse that totaled more than $45,000 for the five competing series that drew drivers from five states.
Neville said it was love at sight when it came to the Broadway Bullring.
"Man, this is the best track in the state … and I cannot thank the fans and the officials enough for all they do," Neville said after he won his second feature of the season in Quincy.
Neville, whose busy schedule has found him racing 67 different nights this year, led the final 15 laps and was not seriously challenged for the lead in that time.
"Trevor has finished strong every time he has been here this season," track promoter Jim Lieurance said. "I think we'll be seeing him here a lot more next year."
Neville seconded that.
"We're planning on being here every night next season," he said.
Neville, whose first race in Quincy was Aug. 6, has run no lower than fifth in any feature since. Neville's first victory came Sept. 10.
Rounding out the top four modified finishers were Mike Chasteen, Chase Holland and Chris Spalding. Holland traveled the farthest for Sunday's races, journeying from Success, Miss., a 765-mile trek.
The Chad McCoy event attracted 89 cars, matching the season high at the speedway. The drivers showed up not only to race for some big bucks, but to honor the memory of McCoy, a Hannibal native and a former late model and modified driver. McCoy, who died in September 2020, was a member of the Lieurance family.
One of the cars McCoy used to drive served as a pace car Sunday night for all five main events.
Sunday's program, while featuring strong lineups and plenty of fender-banging action in all five divisions, was also the longest event time-wise of the season. The final race ended at 11:08 p.m., roughly 90 minutes later than a typical program. A whopping 37 total cautions — easily a season high — were the main culprit, including a season-most 13 in the modified division.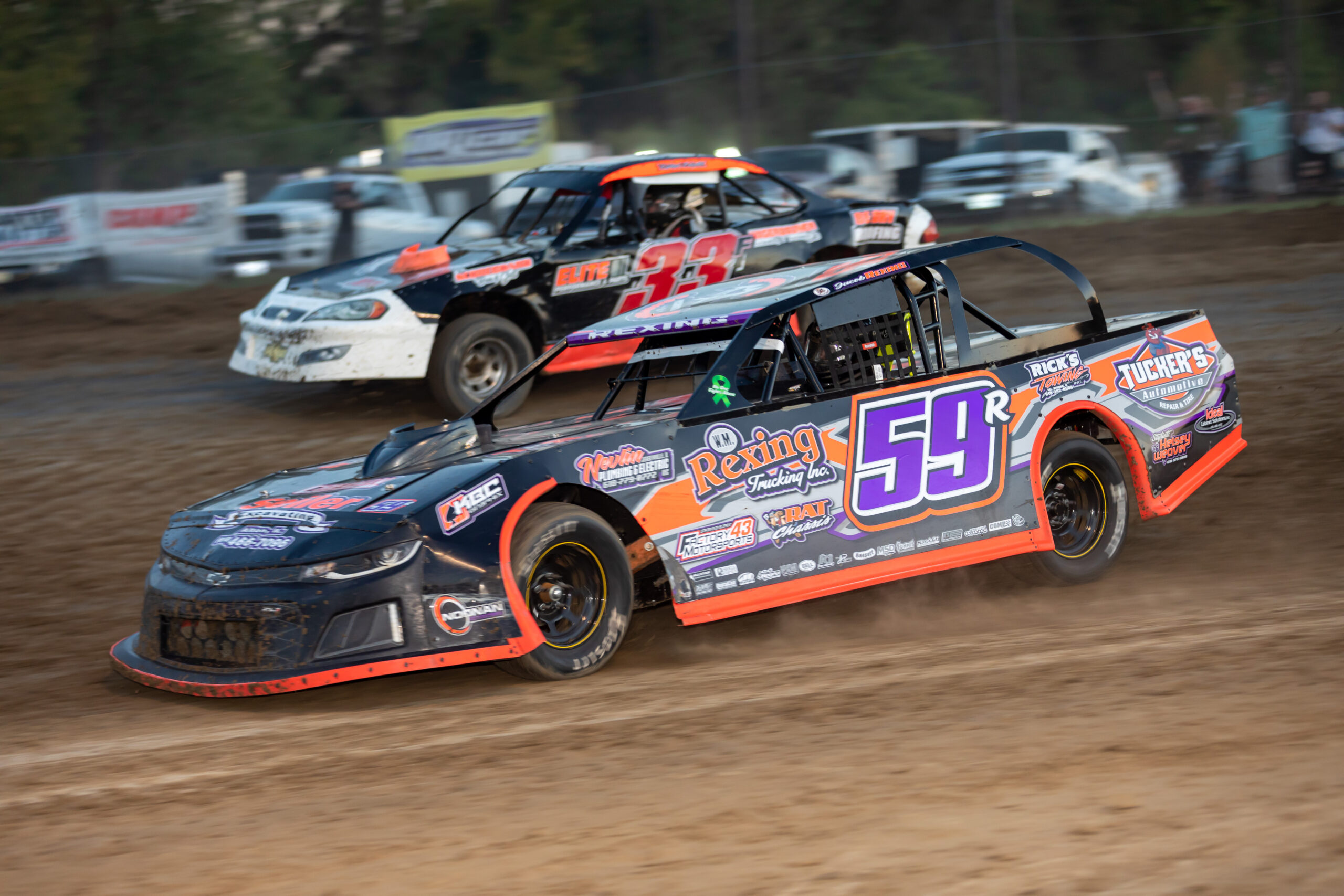 Other feature winners included Tommy Elston in crate late models, Damian Keefer in sport mods, Jacob Rexing in stock cars, Jeffrey DeLonjay in 4-Cylinders and Drake Stevenson in the King of the Bullring modified special.
Elston, who a week earlier won his first late model track title at 8000 Broadway, kept his winning streak intact by warding off challengers Vance Wilson, Denny Woodworth and Jamie Wilson. At times, Elston, Woodworth and Jason Perry, who later was forced from the race with mechanical issues, were three abreast in what was a tightly contested race until Elston pulled away in the latter stages.
Elston pocketed $1,045 for his victory, which was his fourth straight feature win and seventh in his last nine tries, including the Sept. 19 King of the Bullring late model edition.
"We were three-wide most of the time out there," Elston said. "I just had to muscle up and get the job done."
Elston has won nine features and 21 overall races.
Kiefer led the final 11 laps of the sport mod feature, which was run under the banner of the PureCool HART Limited Modified series. The victory was the second in Quincy for Kiefer, who hails from Ste. Genevieve, Mo.
"I really didn't expect (to do that well)," Kiefer said. "We had flipped the car Saturday night, so I (didn't know what to expect). I just tried to stay calm out there. This was my second time to Quincy, and I really enjoy this place."
Following Kiefer across the finish line were Bobby Anders, Matthew Edler and Reed Wolfmeyer. Kiefer earned $1,245 for his win.
Rexing's second stock feature victory in four weeks, which awarded him $1,345, saw him lead 19 of 20 laps en route to turning back Rudy Zaragoza, recently crowned track champ Jake Powers and Leremy Jackson.
"We drive two hours so we can race in Quincy every Sunday night," said Rexing, who lives in Brighton and became a weekly regular at the speedway about halfway through the season. "I plan on being here next year, too."
Stevenson, Austin Becerra, Shane Deering and Spalding were the top four finishers in the modifieds' King of the Bullring competition. Stevenson, who hails from O'Fallon, Mo., earned $500 for the victory, the first of his career. Becerra's second-place showing, plus a 22nd-place finish in the modified feature, boosted his season's earnings to $11,840, tops in all divisions this season.
Jeffrey DeLonjay of Quincy led the 18-lap 4-Cylinder finale flag-to-flag and pocketed $645 for his 14th feature win of the season. The only time DeLonjay has not won the 4-Cylinder feature since late May was Aug. 27 when he was forced from the field due to a mechanical issue.
Jaden DeLonjay, Matt Mackey and Spencer Coats rounded out the top four.
Jeffrey DeLonjay now has 25 overall victories, the most ever for a 4-Cylinder driver and is tied for the sixth most wins in all series in track history. DeLonjay has led 162 feature laps, three shy of Becerra's series record of 165 in 2014.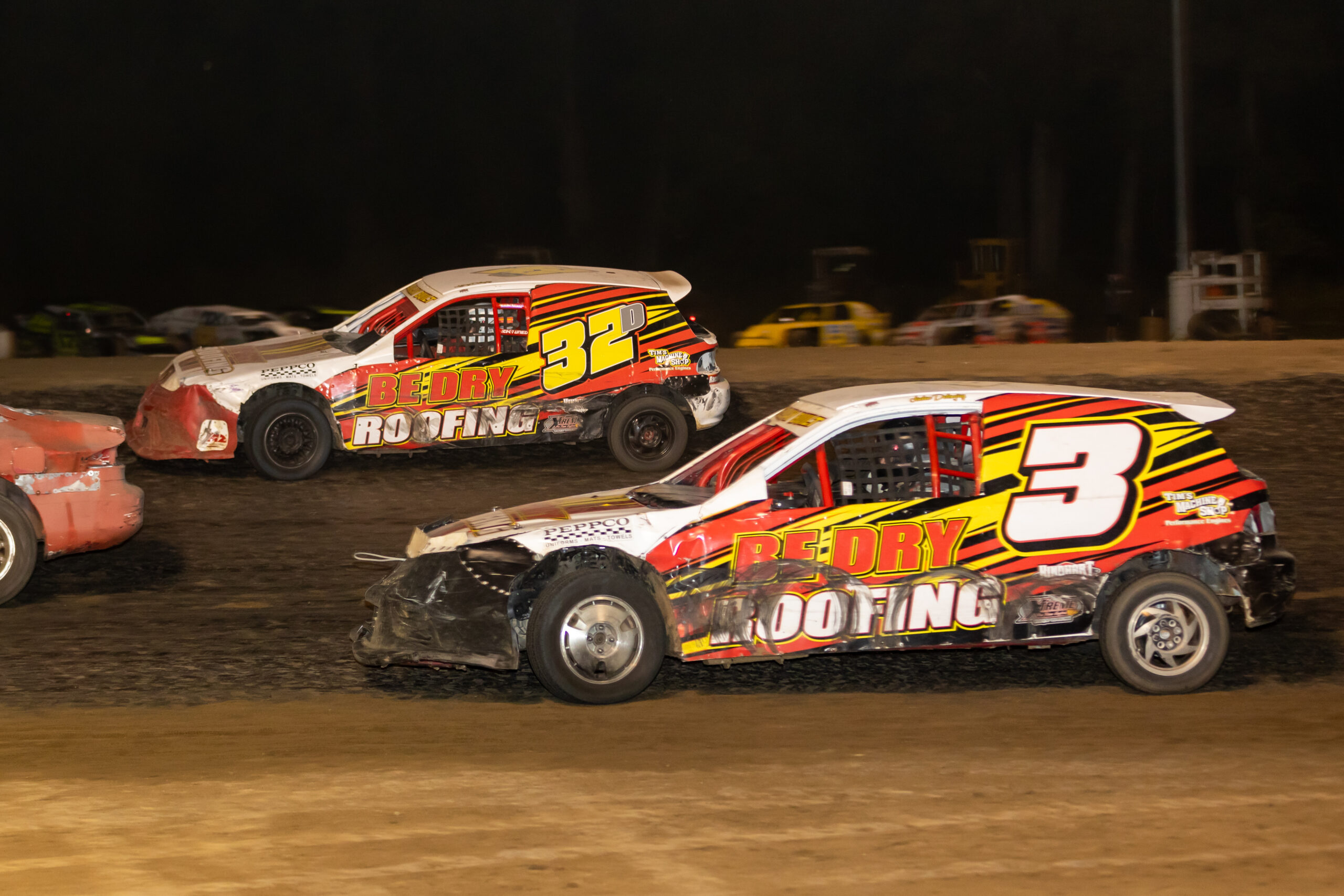 Miss Clipping Out Stories to Save for Later?
Click the Purchase Story button below to order a print of this story. We will print it for you on matte photo paper to keep forever.