Becerra continues piling up checkered flags at Adams County Speedway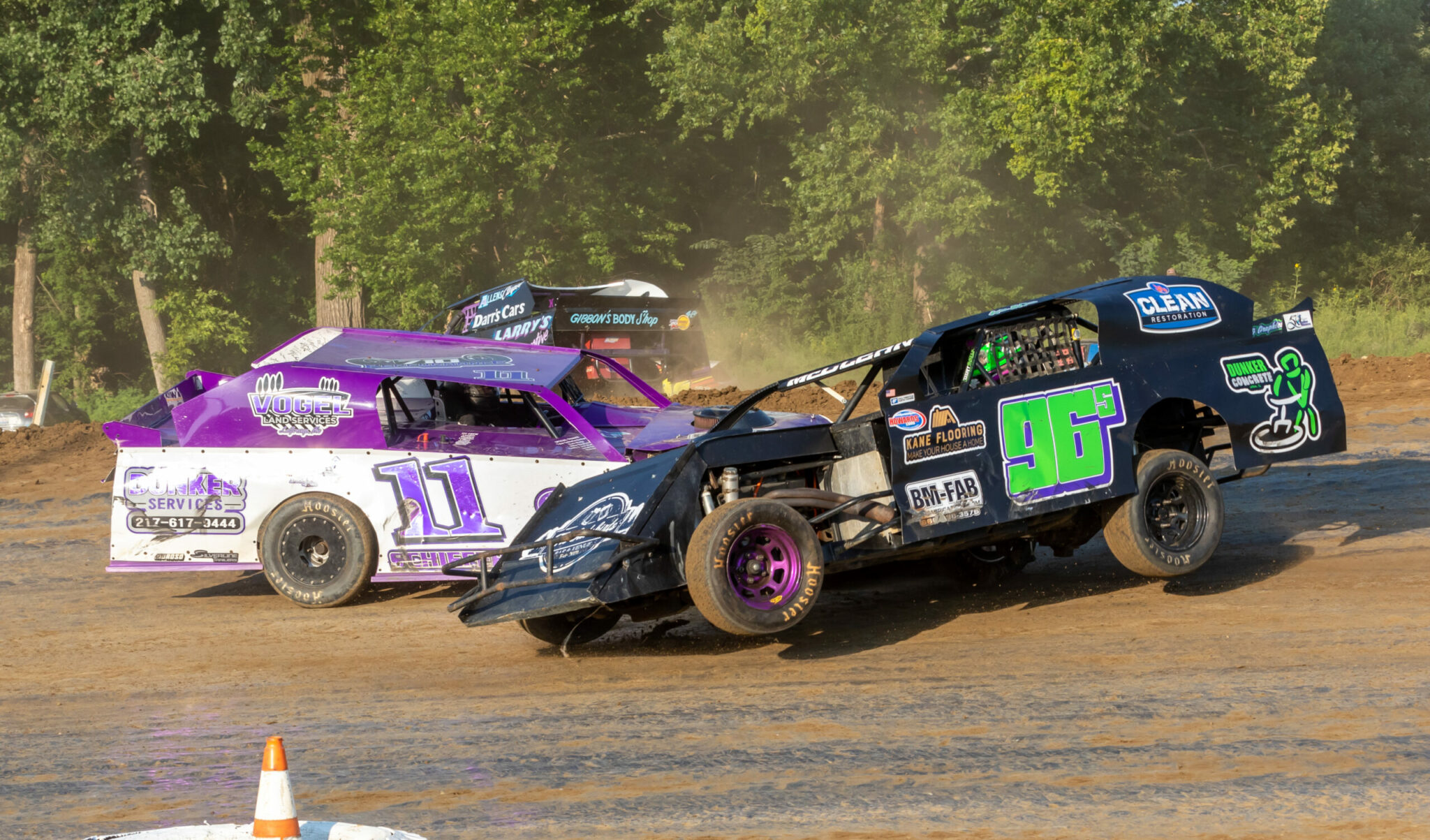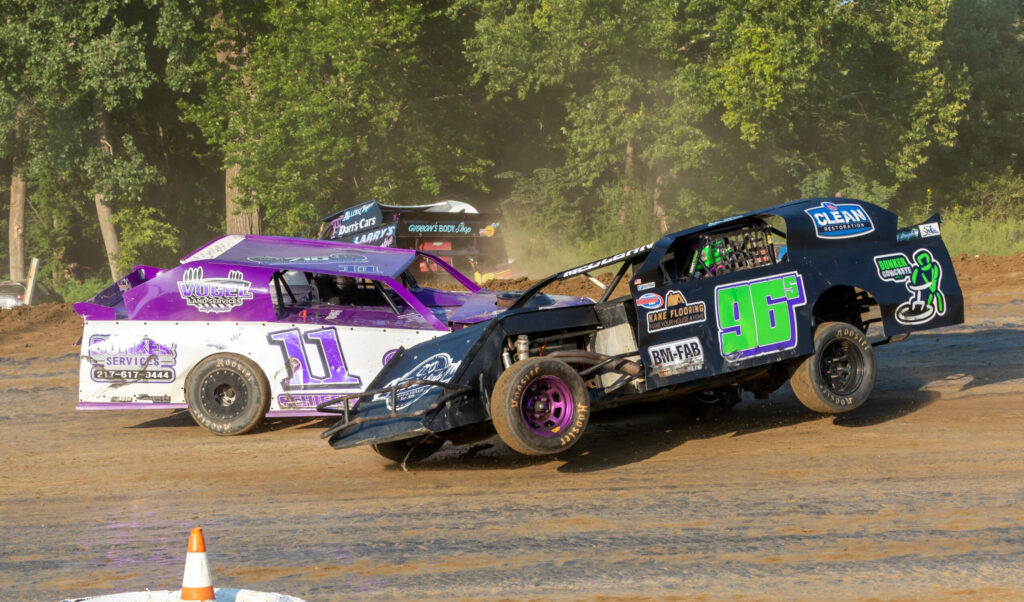 QUINCY — It's getting to the point that Austen Becerra has won so many modified features this season it's becoming difficult for him to remember the exact number.
Such was the case Sunday night at Adams County Speedway.
"This was No. 21 … or maybe it's No. 22," he said, trying to add up the amount of checkered flags he has collected at a variety of race tracks across the Tri-State area.
One certainty is the number he's won at 8000 Broadway. Becerra held off chief challenger Dave Wietholder for a 2.203-second win for his sixth overall of the season and fourth in the last five shows.
Becerra's five feature victories in the mod division leads that series. He also has a victory in the sport mods, a division he occasionally frequents.
"You never get tired of winning," Becerra said. "You have to take 'em whenever you can."
Ironically, Becerra credited Wietholder, one of his best friends, with continued advice and suggestions that have helped up his game in recent years. Becerra is getting advice from one of the track's all-time best — Wietholder has won four modified and five overall track championships, ranking sixth all-time at the speedway. Becerra is gunning for his second modified and fourth overall track title.
"It's all pretty sweet," Becerra said of his success.
Becerra also leads the modifieds — and all other weekly series — in money won. Becerra's $6,375 in earnings puts him in line to make a run at his 2022 mark of $9,025, which was an all-time high for the mods.
Becerra led the final seven laps of the mod feature. Wietholder had controlled the opening 11 circuits.
Mike Vanderiet Jr. and Rick Conoyer rounded out the top four feature finishers. Wietholder, Conoyer and Willie Gammill claimed heat races.
Becerra, who has finished in the top five in seven of eight points features this season, holds a 523-503 points advantage over Jacob Rexing in the chase for the track championship. Rexing was seventh in the feature.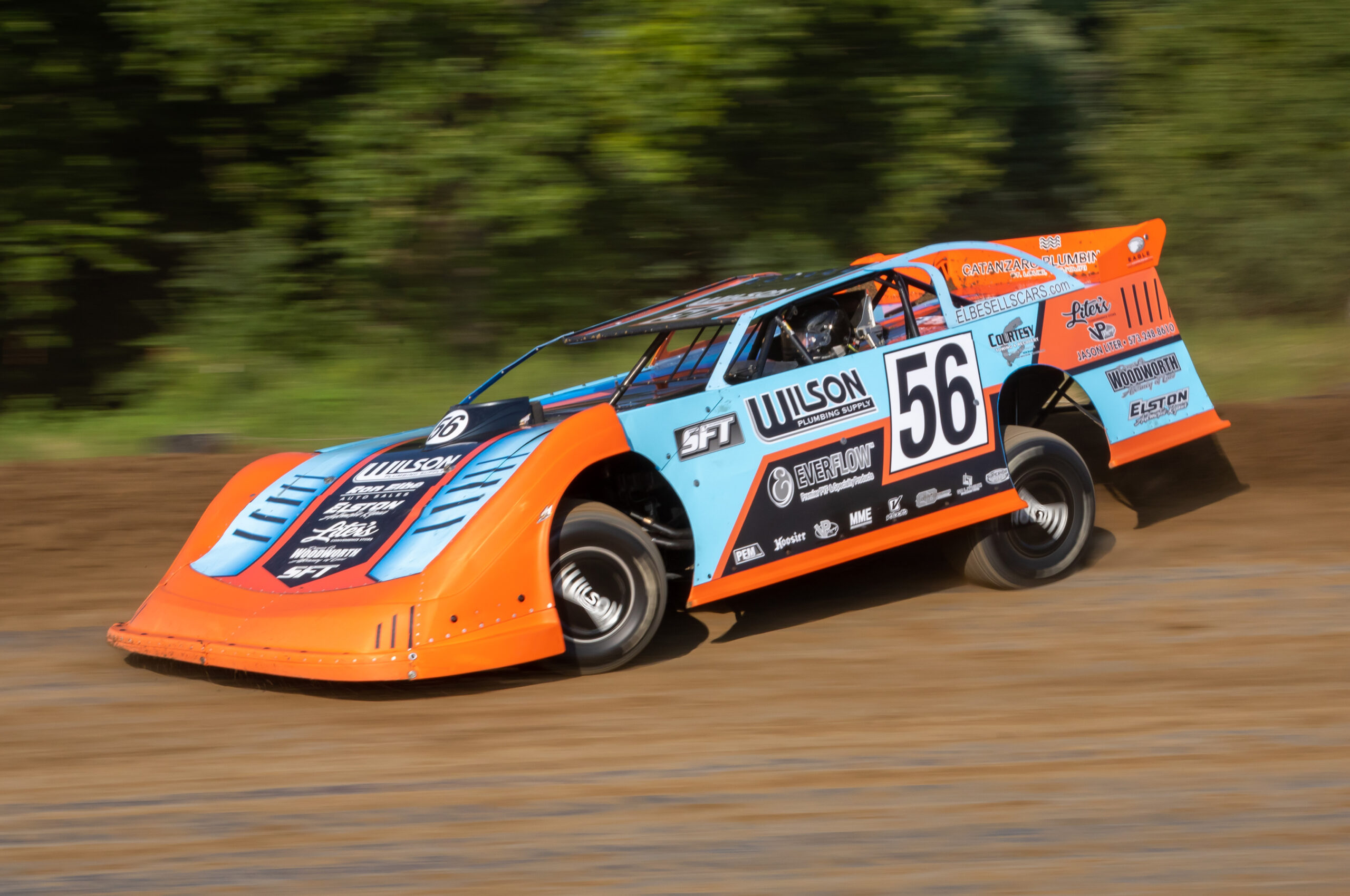 Other feature winners Sunday night included Tommy Elston in the crate late models, Logan Cumby in sport mods, Rudy Zaragoza in stocks and Jeffrey DeLonjay in 4-Cylinders.
Elston became the first back-to-back crate late feature winner of the season when he held off Jason Perry, Jamie Wilson and Denny Woodworth.
Elston also closed within five points (496-491) of series leader Woodworth.
Elston led the feature start to finish from his pole position.
"Starting in the front row was a key," Elston said.
By the end of the race, Elston was not only trying to ward off challenges from other cars running at or near the front, but dodge a bundle of backmarkers. The feature was run caution free.
"The lapped cars got a little thick near the end," Elston said.
Winning crate late heats were Woodworth and Perry, who is third in points (480).
Perry ($3,800), Woodworth ($3,735) and Elston ($3,700) are bunched atop the crate late money earnings.
Cumby's sport mod feature victory was his first of the season after claiming four checkered flags in 2022. Cumby also climbed within 12 points (303-291) of series leader Tanner Klingele, who was fourth in the feature. Reed Wolfmeyer, third in the feature, is a close third in points (290).
Cumby and defending series champ Adam Birck battled for the lead over the closing few laps. Cumby's victory over Birck came by 0.568 of a second.
"I was committed to the bottom line," Cumby said. "I just tried to be smooth and get 'er done."
Sport mod heat victories went to Patrick Phillips and Josh Holtman.
Klingele ($3,100) and Wolfmeyer ($2,900) are the top money men in the sport mods.
Zaragoza's stock feature victory was his third of the season, outdistancing Ryan Arnett, series points leader Jake Powers and Sage Martin.
Powers remains in control of the stock points race with 312. Kale Foster (281), Brandon Boden (277) and Zaragoza (271) are Powers' closest pursuers. Powers ($2,200) and Zaragoza ($1,950) are the top money earners among stock drivers.
Jeffrey DeLonjay won his fifth straight 4-Cylinder feature and sixth overall. The last show he did not win the main event was May 28. Rounding out the top four in the feature were Landon Neisen, Kim Abbott and Jeremy Carroll. Heat winners were DeLonjay and Neisen.
DeLonjay has built his points lead to 317-303 over arch rival Jimmy Dutlinger, who struggled to a fifth-place feature finish. DeLonjay ($2,075) is also the top money winner in the series. Dutinger ($1,170) is second.
Miss Clipping Out Stories to Save for Later?
Click the Purchase Story button below to order a print of this story. We will print it for you on matte photo paper to keep forever.