Williams, Pirates let stout offensive line pave way to victory over Trojans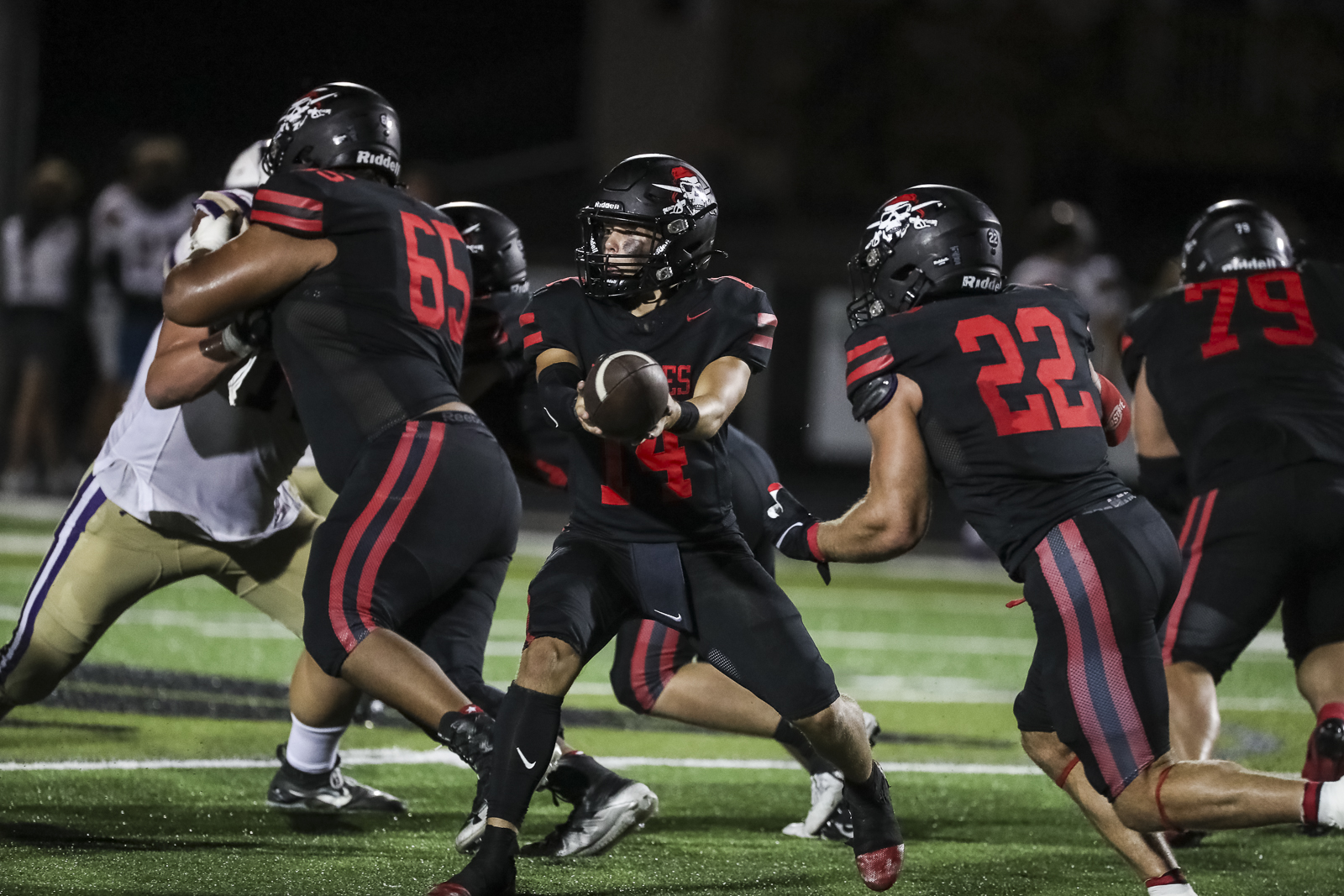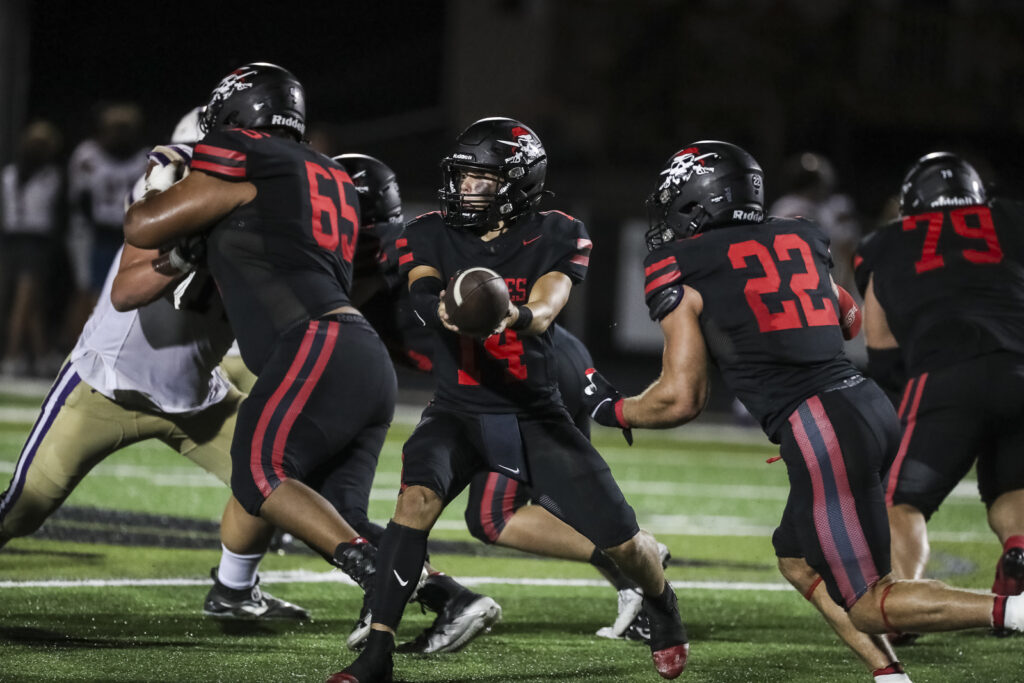 HANNIBAL, Mo. — Aneyas Williams did not have to think twice about an answer to the question of whether or not he ever feels like a marked man on the football field.
Williams considered his answer for a few moments, then smiled politely before responding.
"For about four years now I've felt like I've had a target on my back," he admitted.
The bottom line? It doesn't really matter.
Williams proved long ago he's talented enough to overcome just about anything opposing defenses can throw at him.
Friday night was another case in point.
The Hannibal senior running back, who will be playing at the University of Notre Dame next fall, rushed for 233 yards and four touchdowns to spearhead the Pirates' 34-28 victory over Troy Buchanan before a crowd of about 1,600 at Porter Stadium.
"Everyone looks at his speed and athleticism in the open field, but he's just as dominant between the tackles," Hannibal coach Jeff Gschwender said.
The majority of Williams' 40 carries came between those aforementioned tackles, and on 38 of the runs he gained positive yardage.
Williams scored his final two touchdowns on runs of 2 and 7 yards in the second half to give Hannibal a 34-21 edge. Troy eventually responded with a 17-yard scoring dash from quarterback Hunter Keene, cutting the margin to 34-28 with 7 ½ minutes to play.
Hannibal's ground game then consumed all but 45 seconds of time remaining before the Pirates turned the ball over on downs at the Troy 25-yard line. Troy managed to reach the Hannibal 31-yard line, but a long pass from Keene on the game's next-to-final play was knocked down. Hannibal then ran out the final few seconds off the clock.
Williams' other scores came on runs of 29 and 11 yards in the first half. Ferreria also ran for a first-half touchdown covering 36 yards.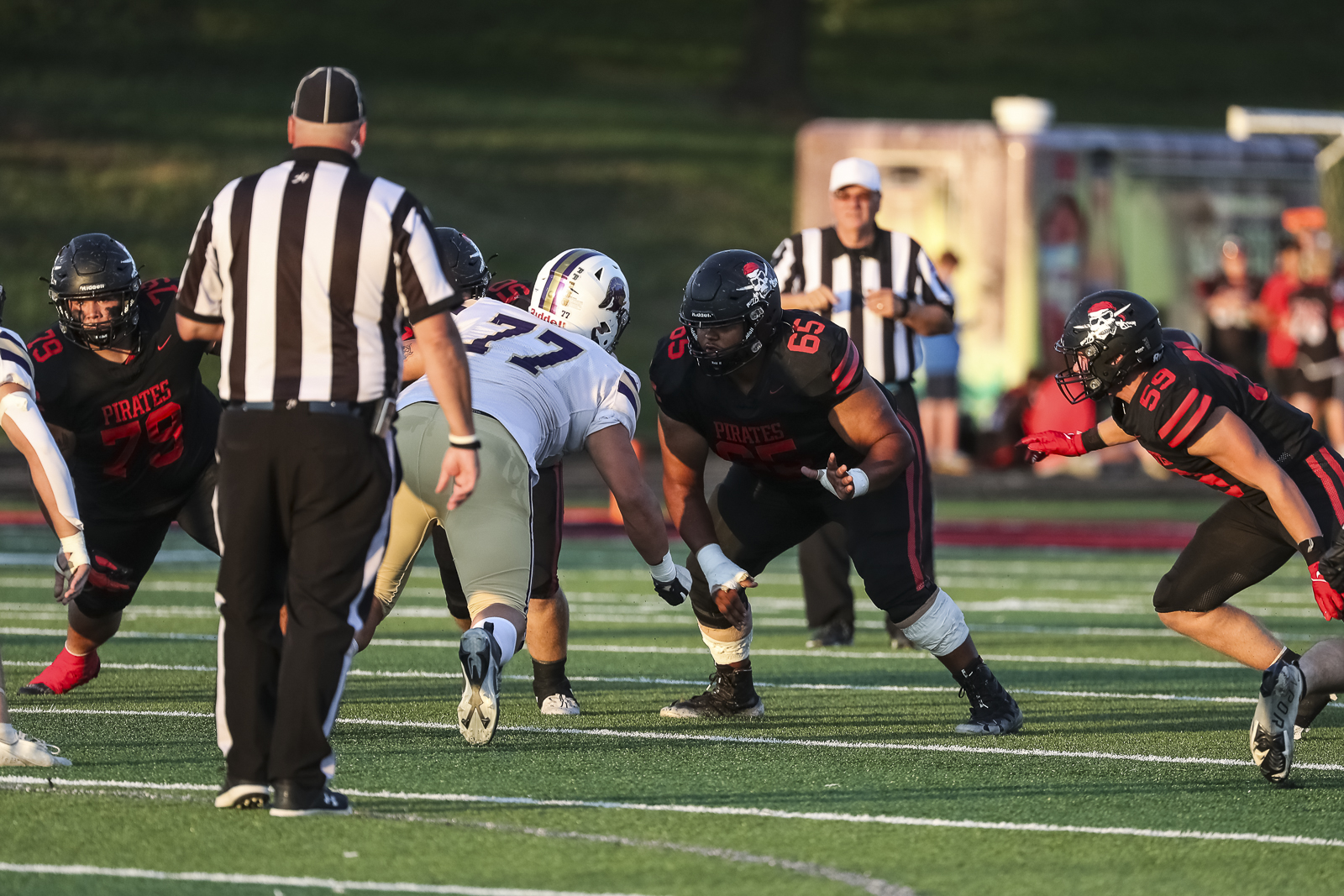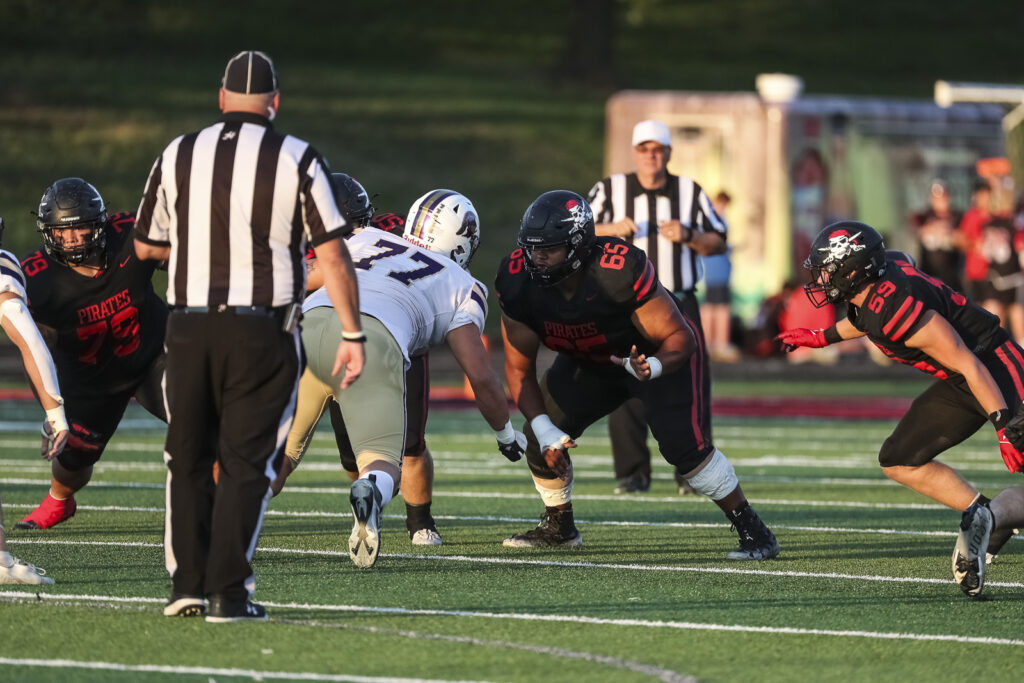 "It was the offensive line that was opening the holes for Mike (Ferreira) and I, guys like (Trenton Cowden)," Williams said. "We would not be the team we are without those offensive linemen."
Williams was pointing right at Cowden when making those postgame remarks. And make no mistake about it, Cowden, a senior offensive tackle, appreciated the kind words.
"We don't get tired blocking for guys like Aneyas and Mike," said Cowden, whose worn-out appearance seemed to suggest otherwise.
Hannibal racked up 399 net yards on the ground.
Ferreira seconded Williams with 152 yards and a touchdown. The junior actually leads the Pirates in rushing after three games with 503 yards. Williams has 417.
"Mike is a stud," Gschwender said. "Mike took a beating (running the ball), but he also delivered a beating to the defense."
Hannibal rushed the ball 78 of its 85 offensive plays.
"We just ran right through them," Williams said.
It was hard to argue that claim. The dominance of Hannibal's ground game allowed the Pirates to hold an 85-38 advantage in offensive plays and a 439-256 margin in total yards.
"Our offensive line was just great," Gschwender said. "The whole offense just kept coming up with big plays. We were just taking what (Troy) was giving us."
Williams boosted his career rushing total to 3,254 yards, which moves him into fifth place on the all-time Hannibal list. Next in line is Jerry McBride (3,437). Only three Hannibal backs have ever topped 4,000-plus career yards on the ground: Shamar Griffith (6,048), Wentric Williams (4,750) and Damien French (4,067).
Williams' four touchdowns pushed him past the 700-point scoring mark for his career at 707, and his career TD total now stands at 111. Both are school records.
Williams' 707 career points are the sixth most in Missouri history, according to Missouri State High School Activities Association record book. His 111 career touchdowns also rank sixth.
The numbers, however, are all secondary to Williams. He's looking at the season's big picture.
"We're really not even close to where we're going to be," Williams said. "We've also three or four injured guys right now we're (waiting to get back)."
Hannibal opens North Central Missouri Conference play next Friday when it hosts Fulton. The Pirates have won or shared the last two and 14 of the past 19 NCMC titles. Hannibal is 80-5 in the NCMC since 2008, including 19-1 since 2018.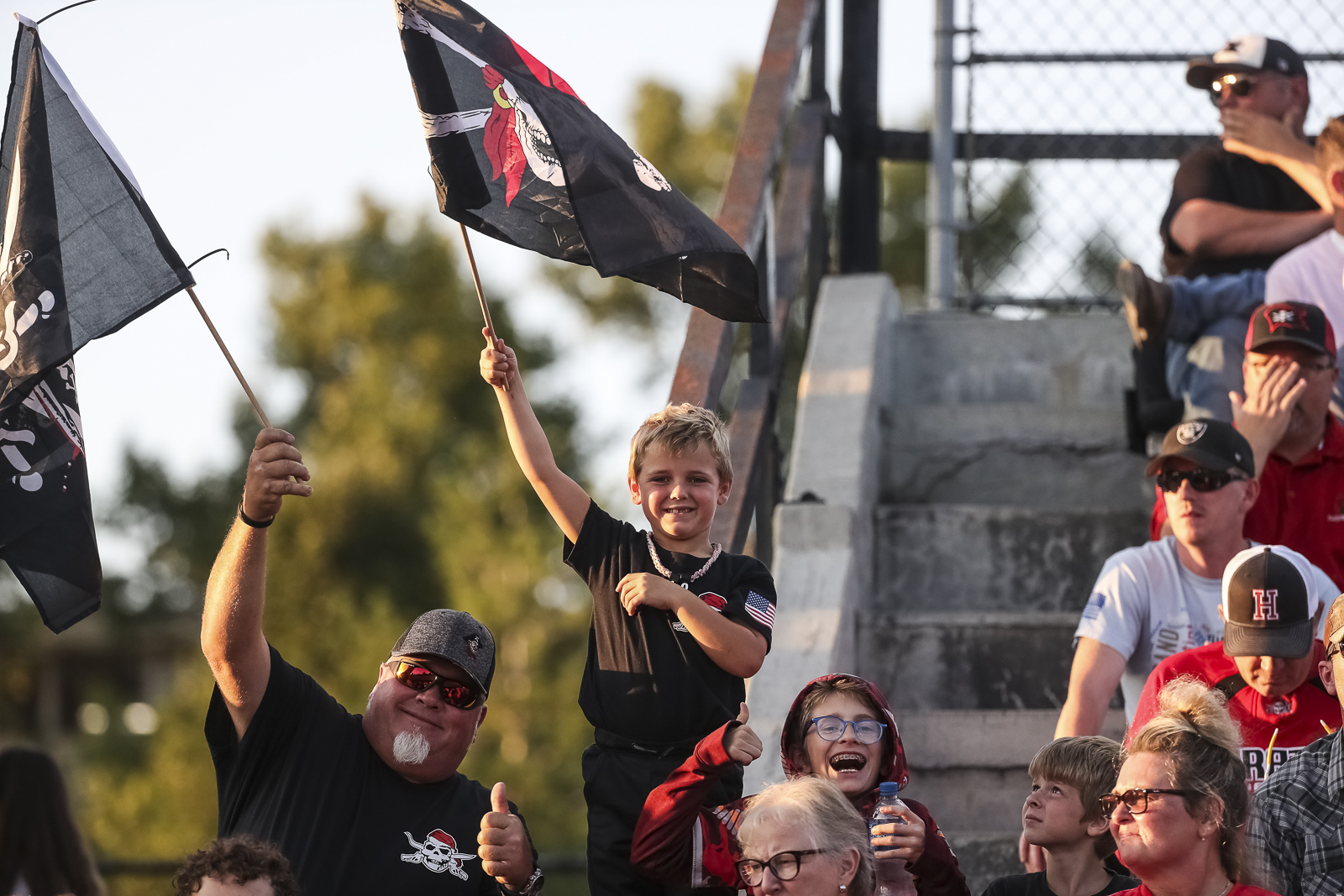 Miss Clipping Out Stories to Save for Later?
Click the Purchase Story button below to order a print of this story. We will print it for you on matte photo paper to keep forever.