Show Me Spotlight: Flying high helps Pirates' Minor gain unique perspective on success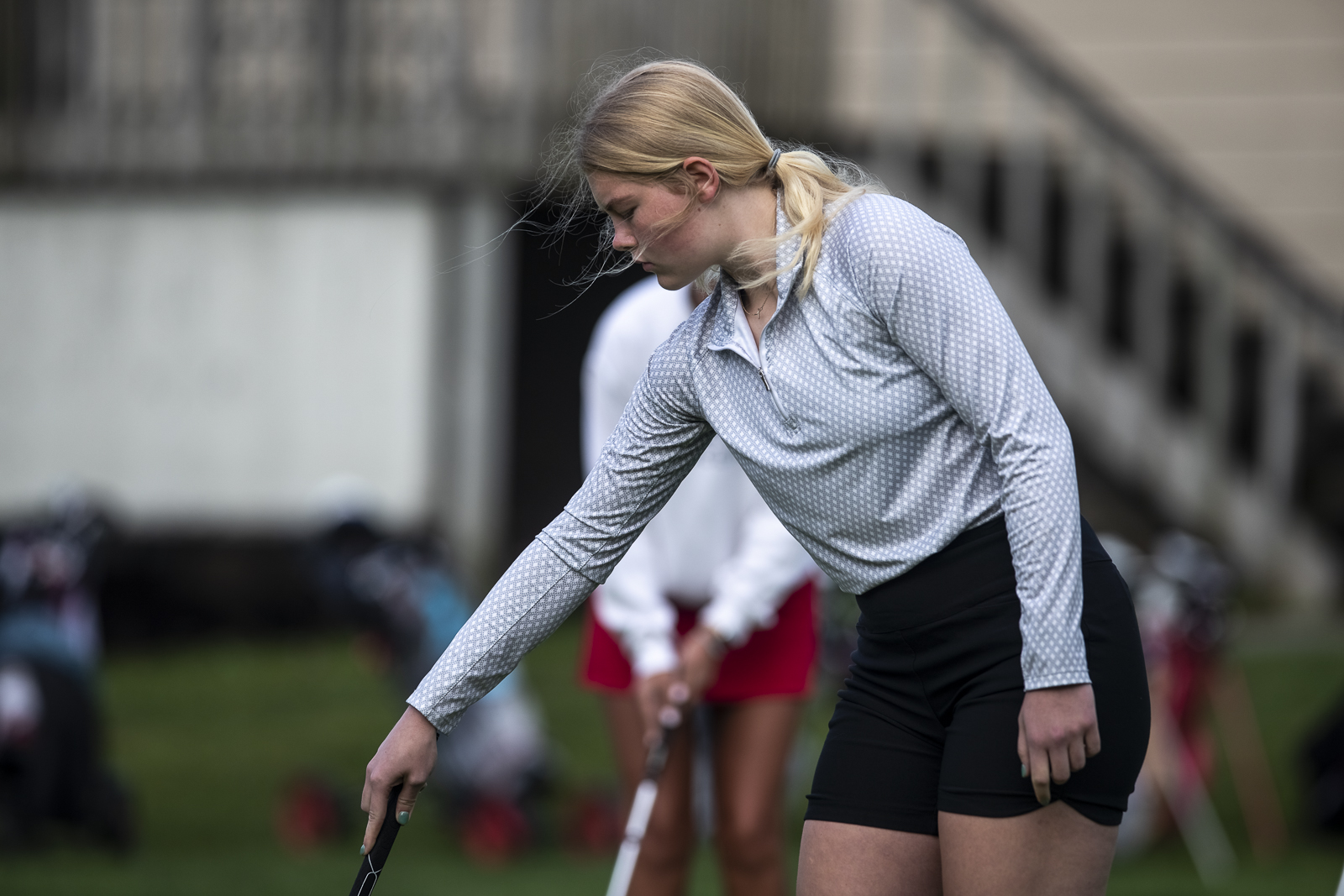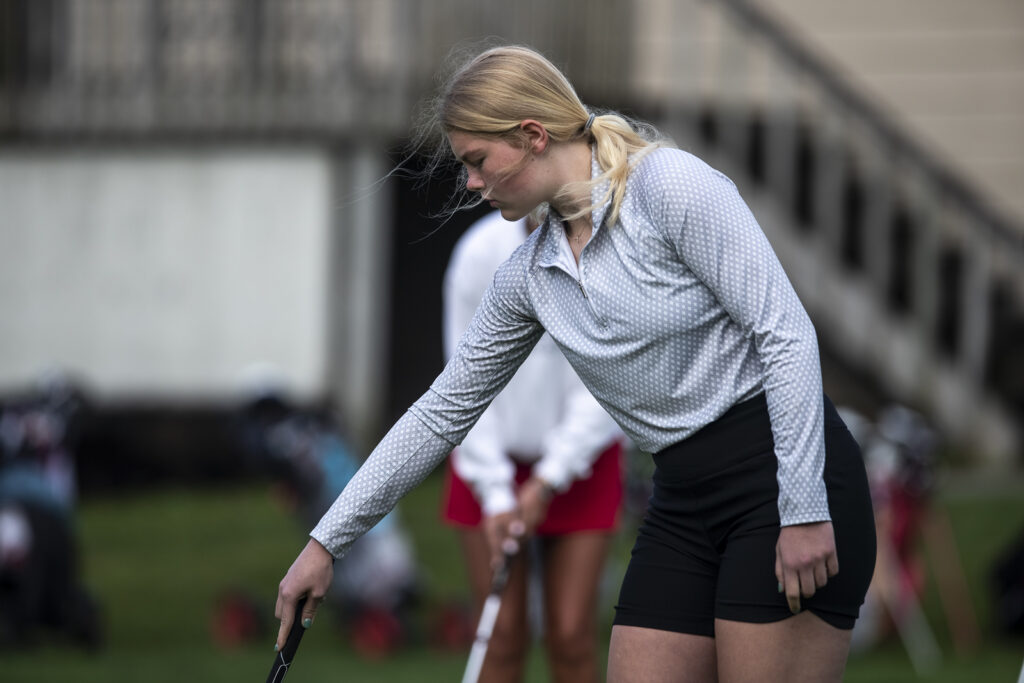 HANNIBAL, Mo. — The adventurous and curious side of Kate Minor shines through no matter what the Hannibal multi-sport standout is doing.
That's especially true when she's flying above the clouds or taking a walk in the woods.
Outside of playing golf and basketball for the Pirates, Minor is a pilot in training, taking lessons from Gray's Flight Service LLC. She spends time at her family farm in Knox County, Mo., and likes to get off the beaten path in and around America's Hometown as well.
"To see nature from different perspectives is stunning," Minor said.
It's enabled her to appreciate the growth and success of both the Hannibal girls golf and basketball programs. The Pirates finished second in the eight-team Lady Pirate Invitational recently at Norwoods Golf Course with Minor taking 10th individually. Last winter, the girls basketball team went 18-9, a 16-game improvement in the win column.
"To see all the girls come together and fight for it and make a run for it is incredible," Minor said.
Minor discussed the success in both sports and her varied interests off the field of play with Muddy River Sports Editor Matt Schuckman for this week's installment of the Show Me Spotlight:
Q: How is golf season going so far?
A: Actually, pretty well. Our first tournament wasn't the best I could have done, but for the first tournament of the year, I was happy with myself. I placed 10th overall and we had eight teams competing. So it was a good start.
Q: What do you like about this team and this season?
A: I like the outlook and the promise of it. In past years, we've kind of been a program but nothing too special. So I like the opportunities and promise this season brings. I love the girls that I play with. They are just like family. I do have my own family on the team with my cousin playing with us this year.
Q: What's it like having your cousin (senior Siena Minor) on the team?
A: It is awesome. She and I are super, super close. It's fun to have someone who is like your sister to support you through your failures and to uplift you whenever you're down. She can also be very critical when it comes to golf. Well, not super critical, but she critiques me once in a while. It's nice to get feedback from someone you can trust and someone you are super close with. It's nice to be able to have that relationship on a sports team.
Q: It doesn't hurt that you've added a talented golfer in Siena, right?
A: Absolutely. She's really good.
Q: The team had a breakthrough season last year. Has that confidence carried over to this season?
A: One of our players, Grace Kirby, went to state last year. That was kind of unheard of or even unthought of thing for us. We kind of went into districts like, 'Whoopty doo, we're just going to go play.' But to see someone on our team be able to achieve something like that, something we really didn't think of before, made everything seem more possible. It added to our pursuance of wanting to be better and proving to the community we are a better program.
Q: Did it make you believe anything is possible?
A: It truly has become a belief for us.
Q: Can you feel there's a confidence that accompanies you to the course?
A: Absolutely. Even after the (Hannibal Lady Pirate Invitational), seeing so many of us medal and got second as a team — that was something we never really thought we could do — it is a huge motivator toward taking every practice seriously, helping each other out every practice. Just go the extra mile not every other team does. To be the team in this area that does that and takes it super serious, that's everything to us.
Q With all of that in mind, how special was it to have your own invitational at Norwoods Golf Course for the first time?
A: It was awesome. It was also nice not having to travel somewhere else. It was wonderful to play our home course, especially for my senior year. To be able to represent our town like that is huge for future teams as well.
Q: Is there anything that makes you laugh or shake your head when it comes to Coach (Matt) Pugh?
A: He makes us do exercises. All the girls hate it, but I guess it's just the basketball coach in him. We usually do putting challenges, and if we don't meet certain criteria, we all have to line up on the collar and the old men at the clubhouse will sit on the deck and watch us and laugh at us. He'll have us do planks and burpees. He has a joy in watching us work. It's punishment.
Q: He has to remember he's not in the gym, right?
A: Indeed, but he's always in the gym.
Q: What are the coaches like to be around?
A: It's funny because we have the right duo of coaches. Our assistant coach (Daymond Dollens) is kind of like the funny, wacky, quirky one. Pugh is the let's get serious, it's game time kind of coach. They are kind of like good cop, bad cop. He pushes us, and I know at times it ticks some of the girls off, but he definitely wants the best for us. We can see that with all the time and effort and things he does to make sure our program is heard of and respected. And he respects us a lot. He has gone above and beyond to make us the best version of ourselves.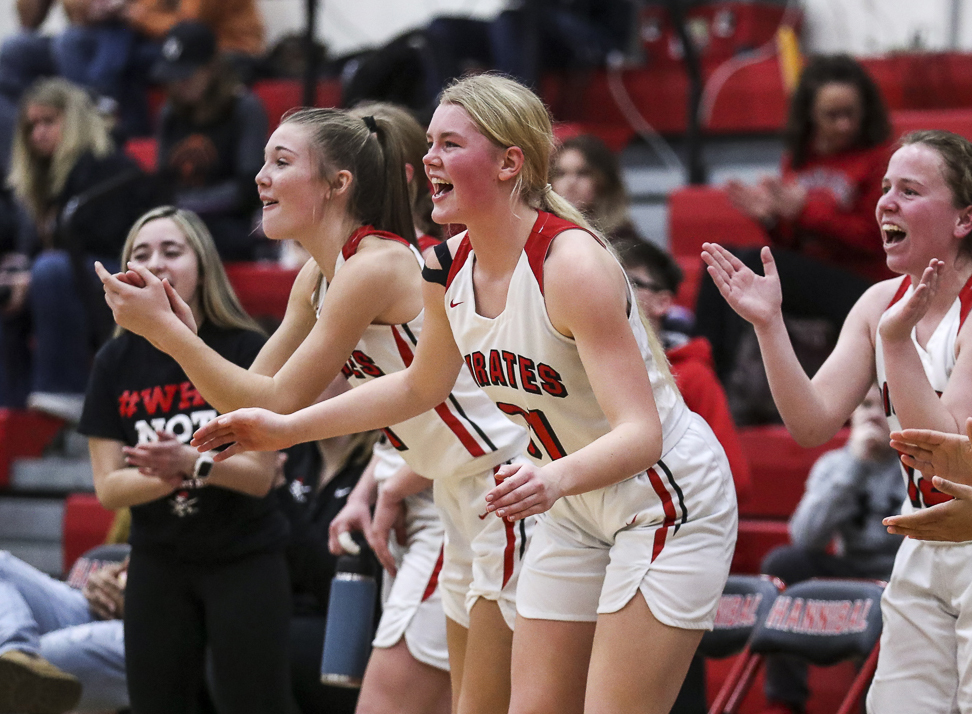 Q: Obviously, golf season takes up a lot of your time in the fall. What do you do aside from that to get away and enjoy life?
A: So many things. I do play basketball and I love that. I play a lot of basketball outside of school just for fun. I enjoy running a lot. I fly planes. I absolutely love being in nature. Driving around sight-seeing, hiking, just being outdoors in general. To see nature from different perspectives is stunning.
Q: Do you have a favorite place to go to immerse yourself in nature's beauty?
A: My family has a farm in Knox County. It's wonderful. It's near a very small town. I think the population is 94 people. You don't hear any cars or any kind of traffic. You don't hear people talking. You could say it's the raw world. It's the most peaceful thing because it's a break from reality.
Q: When you're at the farm, what do you do?
A: Soak in the moment for sure. I love to take sunrise and sunset photos. I do hunt. So I get up early in the mornings and watch the world wake up. Fishing's not really my thing, but I will go fishing if people want to go.
Q: You mentioned flying. Do you want to be a pilot?
A: I'm leaning towards it.
Q: Do you have a pilot's license now?
A: I don't have my pilot's license yet because I'm still in training. I fly pretty regularly. I try to fit it in twice a week. It's usually around an hour or two each time.
Q: What kind of plane are you training in?
A: A Cessna 172. It's a basic plane to train in.
Q: How did you get involved in flying?
A: My grandpa is an (inspection authority) in Texas, so he has his federal license to inspect planes before they take off. He also buys wrecked planes and he rebuilds them and sells them to make a profit. I go down every year, and he's always kind of talked about me flying. This year, it kind of sparked my interest. I went to the shop where he was building one of his planes. I watched some videos about flight school. And I just decided to make a few calls, ask a few questions and see what I could do.
Q: Has he taken you up in a plane?
A: He wanted me to go up by myself to keep his opinion out of it.
Q: Do you remember what it was like the first time you had controls of a plane in the air?
A: It was terrifying. Absolutely terrifying. I told my instructor — his name in Garrett Gray and he's from Monticello, Mo., in Lewis County — this and he was getting a kick out of it. I told him I don't want to take the controls because I don't want to kill us. It's so nice when you kind of get the hang of things and know you're in control. It is so much fun.
Q: After you landed that first time, were you ready to go again?
A: Oh, yes. It is beautiful up there. I went to Canton, Quincy, Hannibal, Palmyra, Monroe City. I flew over five different towns in the span of 40 minutes. It is beautiful, especially at sunset and seeing the horizon. It is the best thing.
Q: Being a pilot could be an option down the road, but have you thought about what other avenues you might pursue?
A: I'm in a program called CEO here in the Hannibal area. It's a business and entrepreneurship program that meets outside the classroom. We meet every morning at 7 a.m. at a host site, and right now we're meeting at the Northeast Power Plant in Palmyra. We meet with business leaders in our community and discuss the fundamentals of being a business owner. It's hands-on experience. We create a group business, and in the spring, we will create a spring business that we can drop or continue after the school year is over. So I'm probably leaning toward studying business.
Q: Any idea where you want to go to school?
A: I'm not sure. My cousin is really rooting for me to go to Missouri State with her. I want to see what Northwest Missouri State has to offer. I've been accepted to Lindenwood and Missouri S&T so far. I'm checking my options.
Q: We mentioned basketball earlier but we didn't talk much about it. How special was last year's basketball season with the team's breakthrough?
A: That tops any season I have ever played in any sport. That was one of the best experiences I have ever had. I love our coach (Shawn Gaines). He's been my coach since eighth grade. He's super supportive. He is a go-getter. He believes in every single one of us. He motivates us so much to go above and beyond every single practice and every single game. To see all the girls come together and fight for it and make a run for it is incredible.
Q: I don't know if there is a coach who gets more excited about coaching than Coach Gaines, right?
A: He is always go, go, go. We are doing an offseason workout challenge, and he is doing the challenge with us. It's not just about making us do stuff. He's in the run for it with us. He is just as much an athlete as we are. He respects us. He understands us. There is a different level of coaching that he brings to the table, and he is by far one of the best coaches I have ever had.
Miss Clipping Out Stories to Save for Later?
Click the Purchase Story button below to order a print of this story. We will print it for you on matte photo paper to keep forever.