JWCC Show-Me Spotlight: Hannibal's Hark enjoys being athlete for all seasons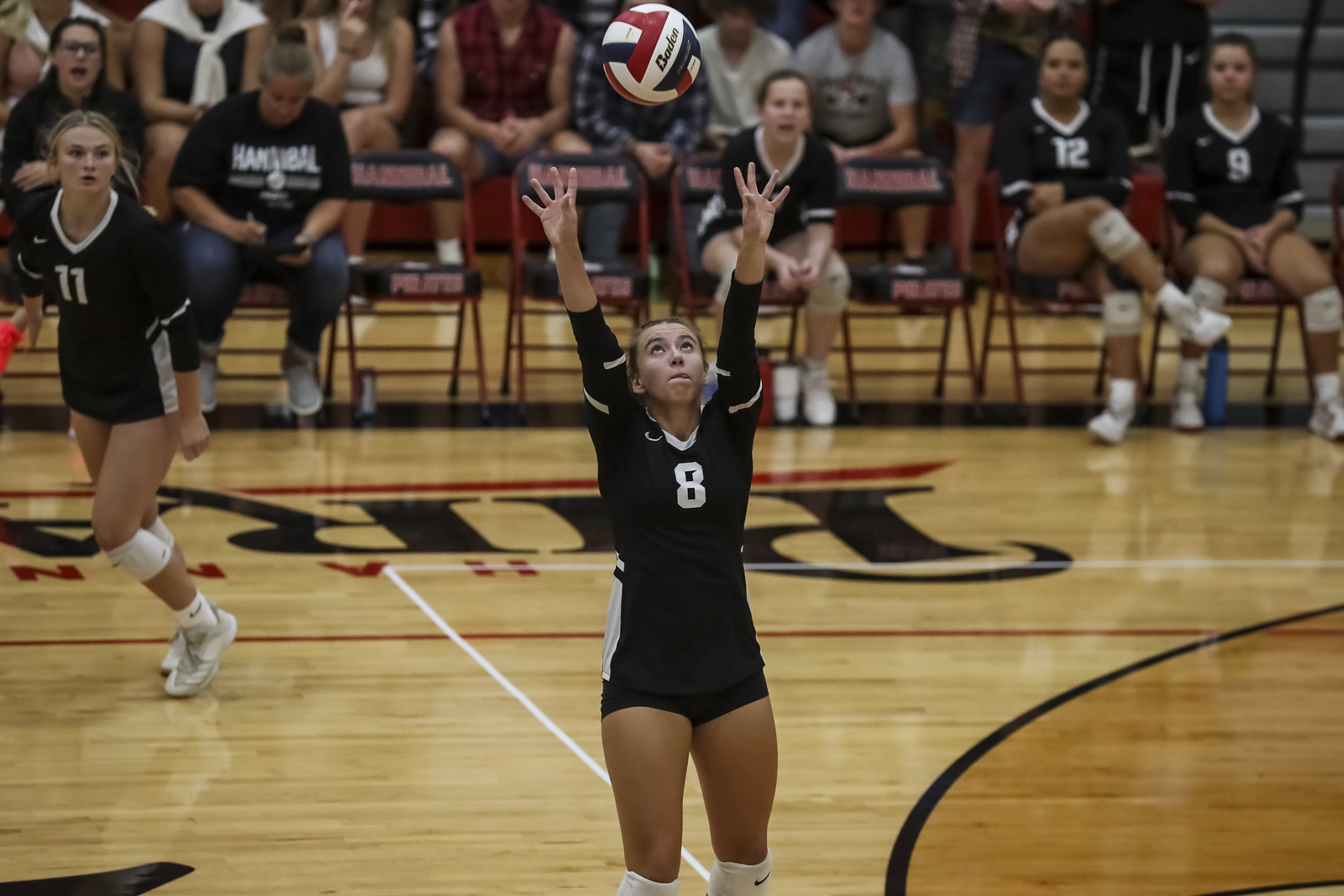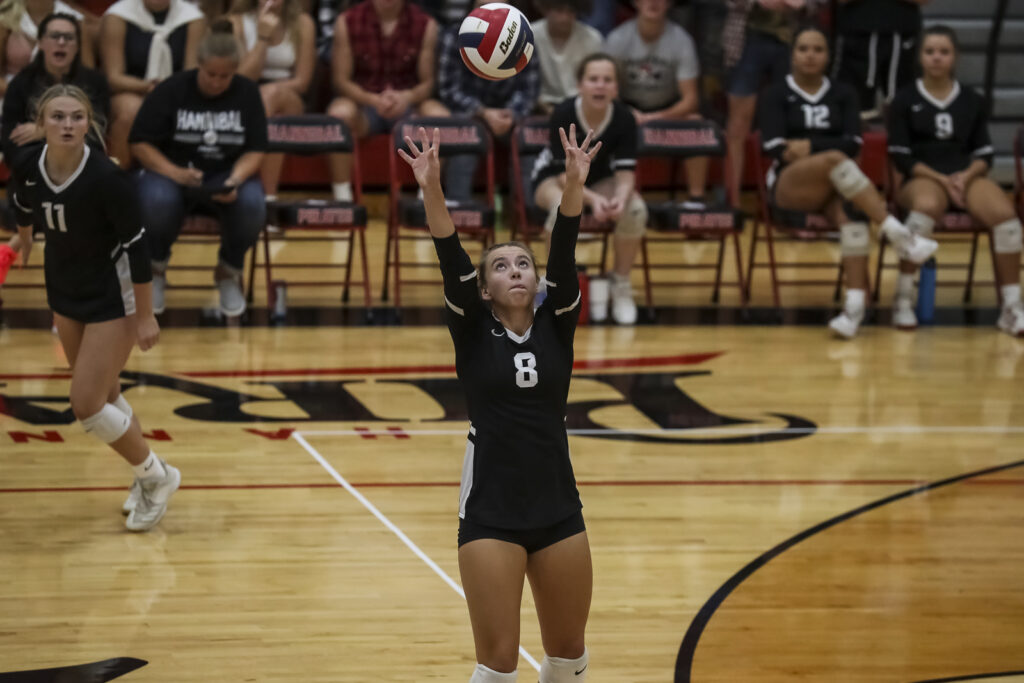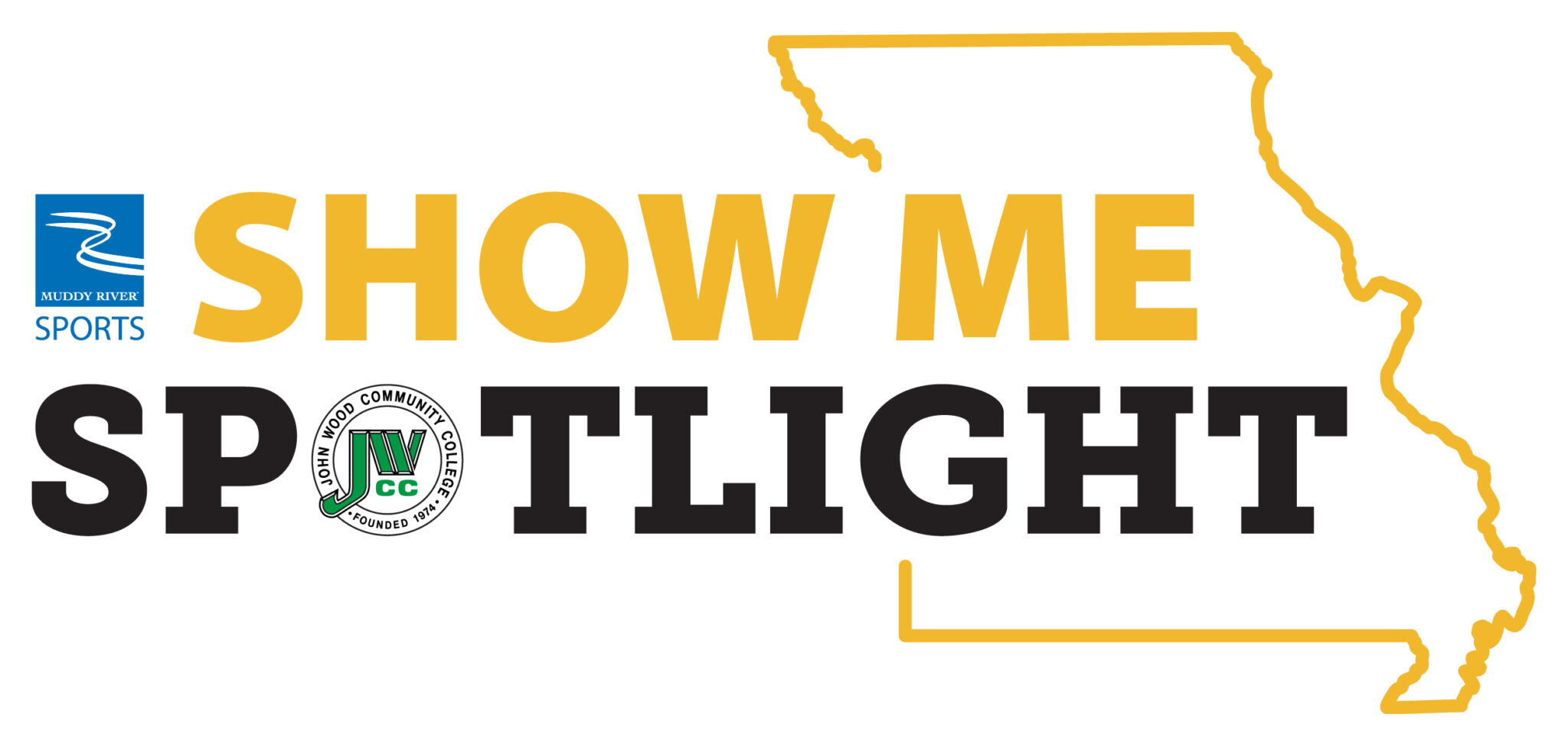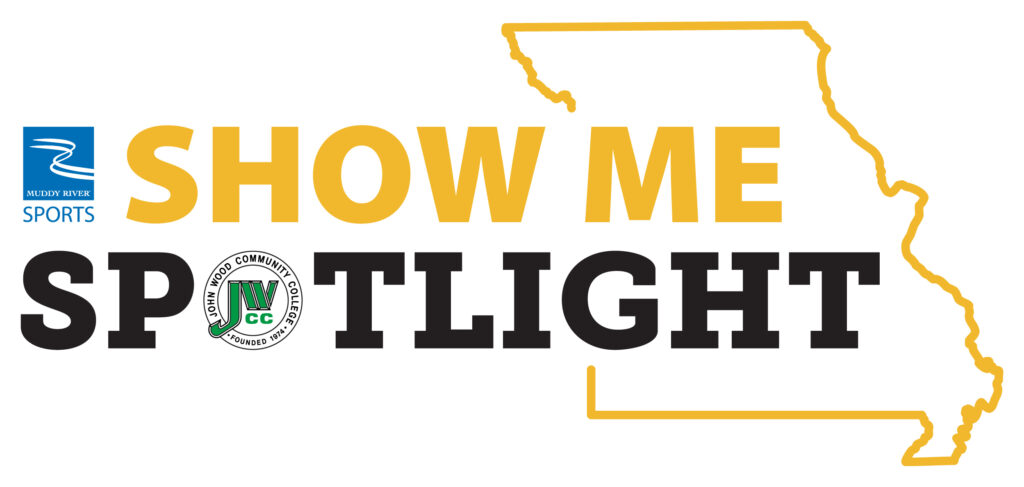 HANNIBAL, Mo. — Kelsey Scherder Cerven's suggestion didn't fall on deaf ears.
Nora Hark just couldn't follow through on it right away.
Scherder Cerven was Hark's mathematics teacher as a freshman as well as the javelin coach for the Hannibal track and field team. She encouraged Hark to give javelin a chance since she already was planning to be a part of the track program.
"But the next practice, everything was canceled due to COVID," Hark said.
It meant waiting another year before taking aim with a javelin.
"I had to try it sophomore year, and it went together like puzzle pieces almost," Hark said.
Call it a perfect fit.
Hark qualified for the Class 4 state track meet as a sophomore and finished fourth with a toss of 123 feet, 8 inches. She climbed up the podium as a junior, finishing second with a toss of 132-8. Her success, along with her athleticism, has led to NCAA Division I schools showing interest.
She already owns an offer from Toledo.
"I loved it out there," Hark said.
But no decisions have been made. She is currently helping the Hannibal volleyball team chase another district championship and will be a part of Shawn Gaines' first Pirates basketball team this winter.
The three-sport athlete recently discussed the javelin, life as a senior and being an athlete for all seasons with Muddy River Sports Editor Matt Schuckman for the Show-Me Spotlight, brought to you by John Wood Community College.
Q: Did you think the javelin sounded cool or were you nonchalant about trying it?
A: The javelin is really cool. I love it.
Q: What's the key to being good at it?
A: Really, it's all the little things and body mechanics. It's mainly in your legs and your hips. It's not all in your upper body and your arms. It's a lot of little things that you have to put together to make a good throw.
Q: Most people think of it as an arm event, right?
A: A lot of people see it that way. It's much more than just that. It takes your entire body to be good at it.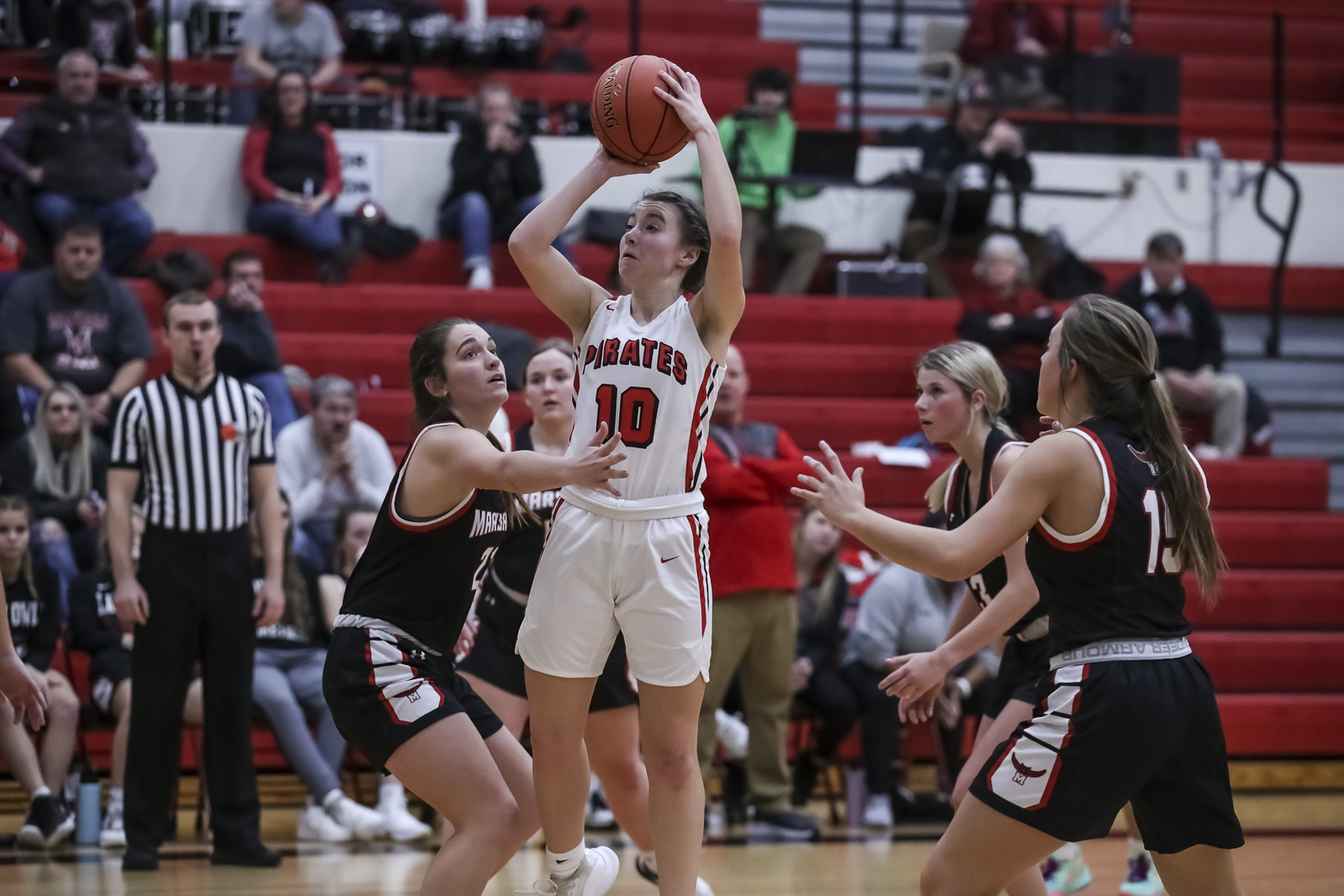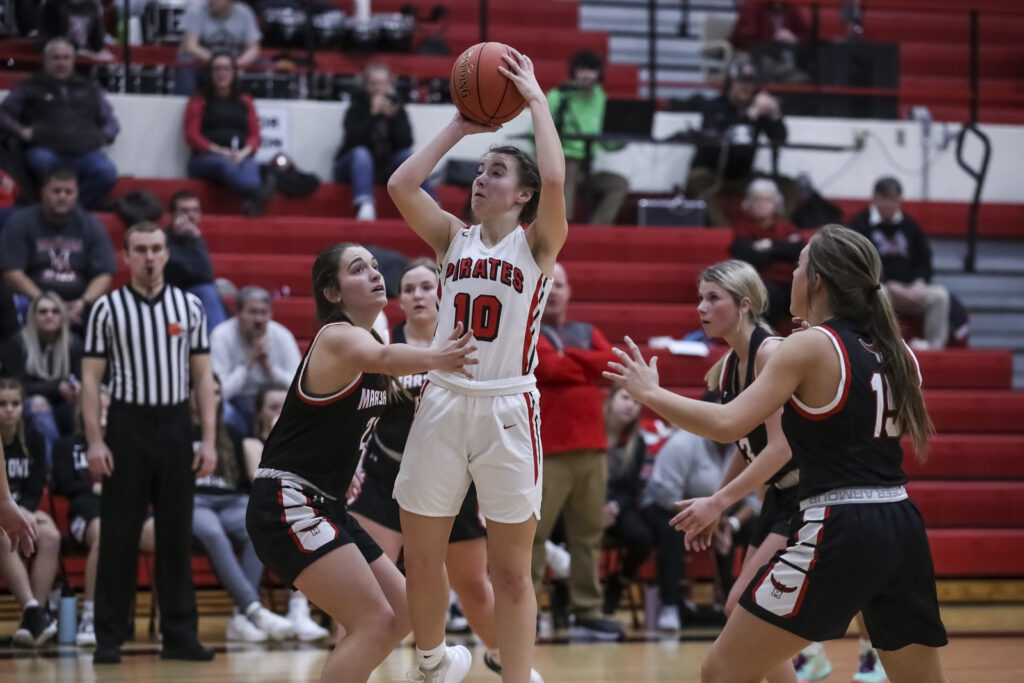 Q: Coach Gaines is constantly tweeting about the start of basketball season.
A: Yeah, he has a countdown going.
Q: Does that make you excited when you have a coach who is that energized and engaged?
A: It really helps. If the coach is excited, that means he's really focused on it. That encourages us to be excited as well.
Q: Having gone through COVID and everything it entailed, how much do you embrace the opportunity to compete as a senior?
A: I really want to cherish it. You think four years is going to take a long time. In reality, it's really not. In the past couple of weeks, I've been trying to wrap my head around how this is my last year, my last season playing volleyball and basketball.
Q: What is making this volleyball season enjoyable for you?
A: Of course winning is fun. But it's just something different playing with the people that you love on and off the court. It just makes it special. This year, with the team that we have, the atmosphere is a lot more positive than it has been. We have better chemistry than we've had before.
Q: What does it take to build that?
A: Positive relationships with my peers, not just with upperclassmen but with underclassmen. It's about showing them how to be leaders on and off the court. That helps build that relationship.
Q: Is there one of three that stands out as your favorite?
A: I think each one of the three stands out in its own way. Volleyball is special because I've been playing it for a lot longer than I have basketball or track. Honestly, they are all pretty equal. The atmosphere is different with each sport, and I love them all.
Q: Does that mean you're an athlete of the season?
A: For sure. I'm fully invested in that sport at that time.
Q: Because you're a three-sport athlete, what's your summer like?
A: A lot of practices. A lot of camps. I just started weight-lifting this past summer, and I've seen improvement in all areas, especially in volleyball. I know that will help in javelin and basketball. I have a job, too. It's not really chill, but I do have some down days I get to spend with my friends.
Q: What's the summer job?
A: Lifeguard. Saving lives. Getting a good tan is nice, too.
Q: So what do you do to get away from sports and have fun?
A: I love hanging out with my friends, just chilling and watching movies or having a game night or something like that. Nothing too special.
Q: Have you given any thought to what you would like to study in college?
A: Exercise science. I'm thinking maybe athletic training is what I'll do with it. Really, anything in realm — athletic trainer, personal trainer, physical therapist.
Q: You want to stay involved in athletics, right?
A: I don't think I could ever walk away from athletics. It's been a part of my life since I was in the third grade. I want to keep that in my life.
Miss Clipping Out Stories to Save for Later?
Click the Purchase Story button below to order a print of this story. We will print it for you on matte photo paper to keep forever.