Trip to Australia will provide QU women's soccer players with once-in-a-lifetime experience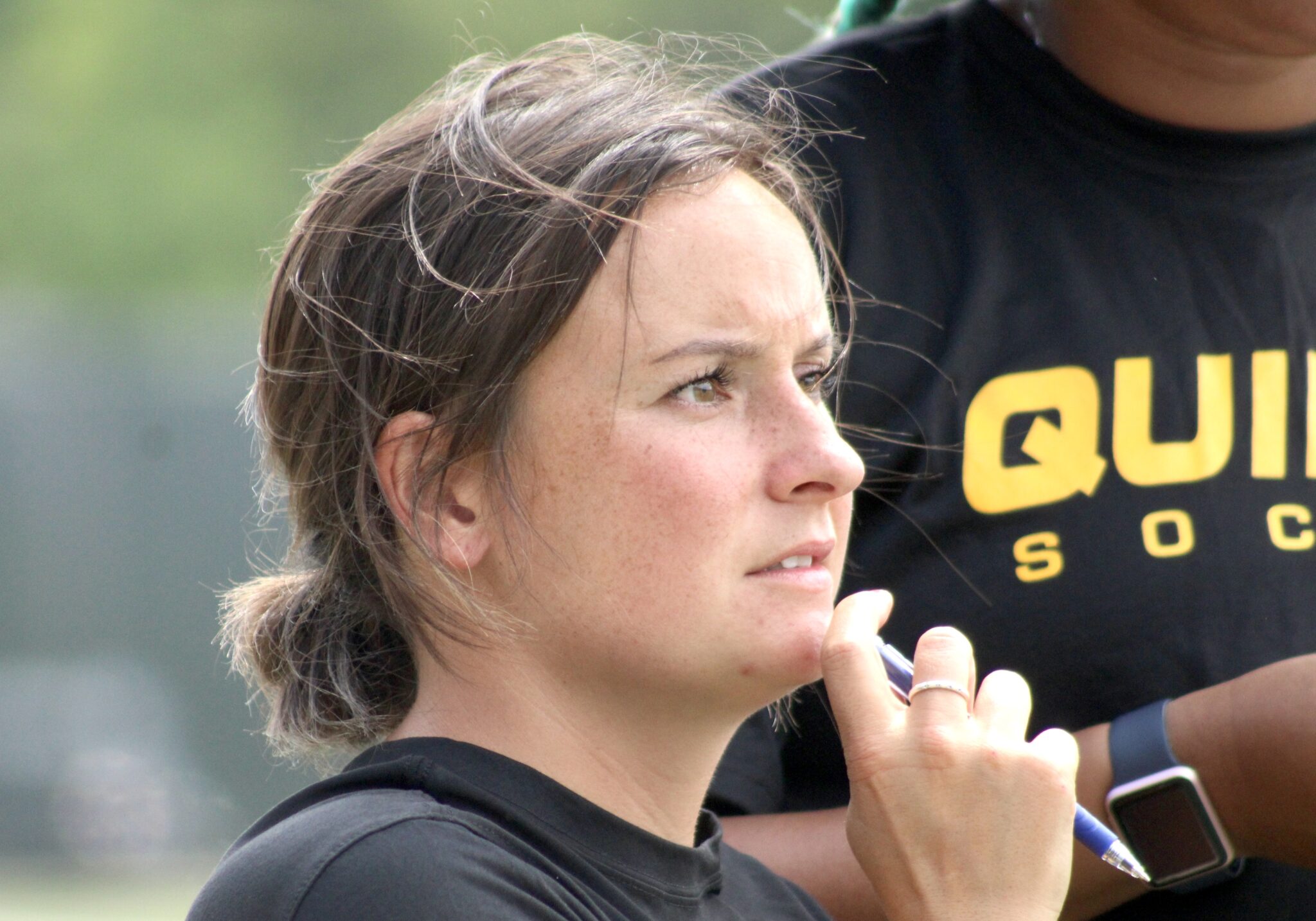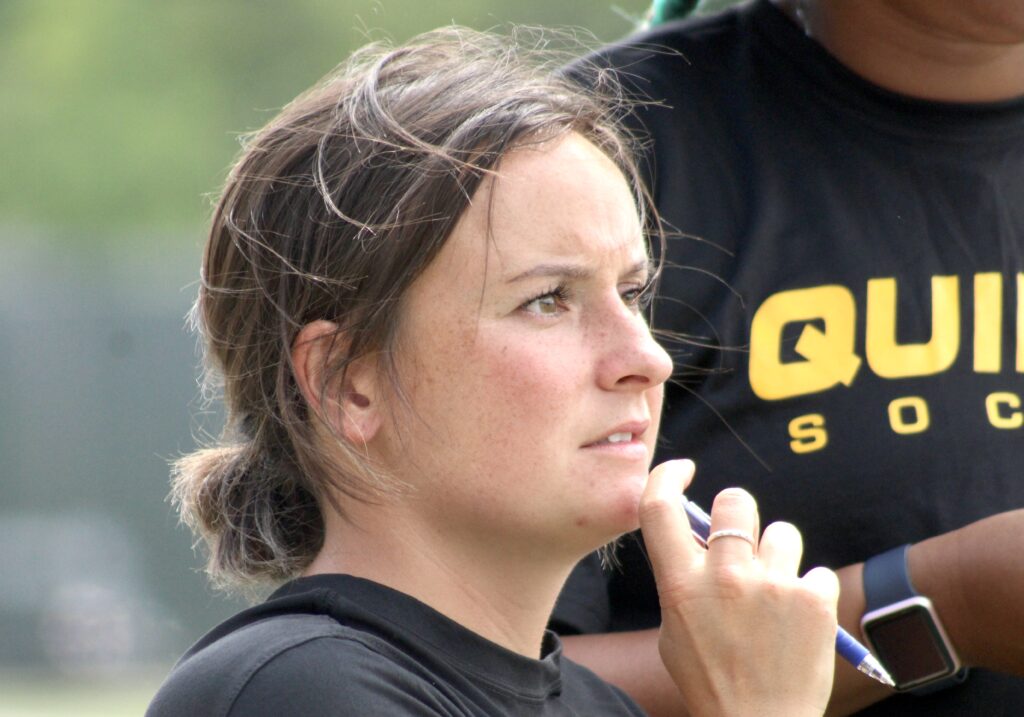 QUINCY — Alayna Vela has watched enough of past Women's World Cup events to understand how incredibly passionate and unique the fans are.
Now, she gets to see it up close.
Vela, a sophomore midfielder on the Quincy University women's soccer team, is part of the Hawks' 45-person traveling party heading to Australia this week. QU will play a pair of exhibition games against Australian teams and will attend a couple of Women's World Cup matches during their seven-day excursion.
"We'll get to watch Ireland during one of the games," Vela said. "The international tour director told us they do some pretty cool things to celebrate. I'm excited to see that."
The Hawks also will see Brazil play, which means watching Marta in person.
A forward for the Orlando Pride in the National Women's Soccer League, the Brazilian star has been named the FIFA World Player of the Year six times and is Brazil's all-time leading goal-scorer.
"Getting to attend the World Cup matches is one of the most exciting things about this trip," Vela said.
There are so many others.
From the camaraderie gained from spending a week traveling together to the on-the-field experience to seeing the sights and sounds of a foreign country, the Hawks realize this is an opportunity most college players don't ever receive..
"It could be a once-in-a-lifetime opportunity for a lot of people," Vela said.
A charter bus will take the QU contingent to Chicago early Monday morning before departing on a flight from O'Hare International Airport. The Hawks will land Down Under following what is estimated to be 22 to 24 hours in the air. They fly to Vancouver first and then on to Brisbane, Australia.
"It's a lot of travel," QU coach Mackenzie Schissel said. "I think it will be a little strenuous on some with the flight and the travel."
But so worth it.
"We started talking about an international trip right before Christmas break," said Schissel, who hashed out the idea with assistant coach Devlyn Jeter. "We were throwing around different places like Spain and Germany, and then it was like a light bulb moment.
"She was like, 'The Women's World Cup is in Australia.' Under NCAA rules, you can only do a foreign tour every four years. The World Cup lines up every four years. So this worked out."
Jeter had worked with an international soccer academy that coordinates such trips so she used her contacts to help make it happen.
"Six months later, here we are," Schissel said.
The Hawks will play a pair of exhibition games against professional clubs and attend three World Cup games before getting back on the plane for the long flight. Jeter played professionally in Australia with the Moreton Bay United Football Club, which will be one of the teams Quincy faces.
"Seeing what their style of play is and what their style is like is going to be interesting for us," Vela said.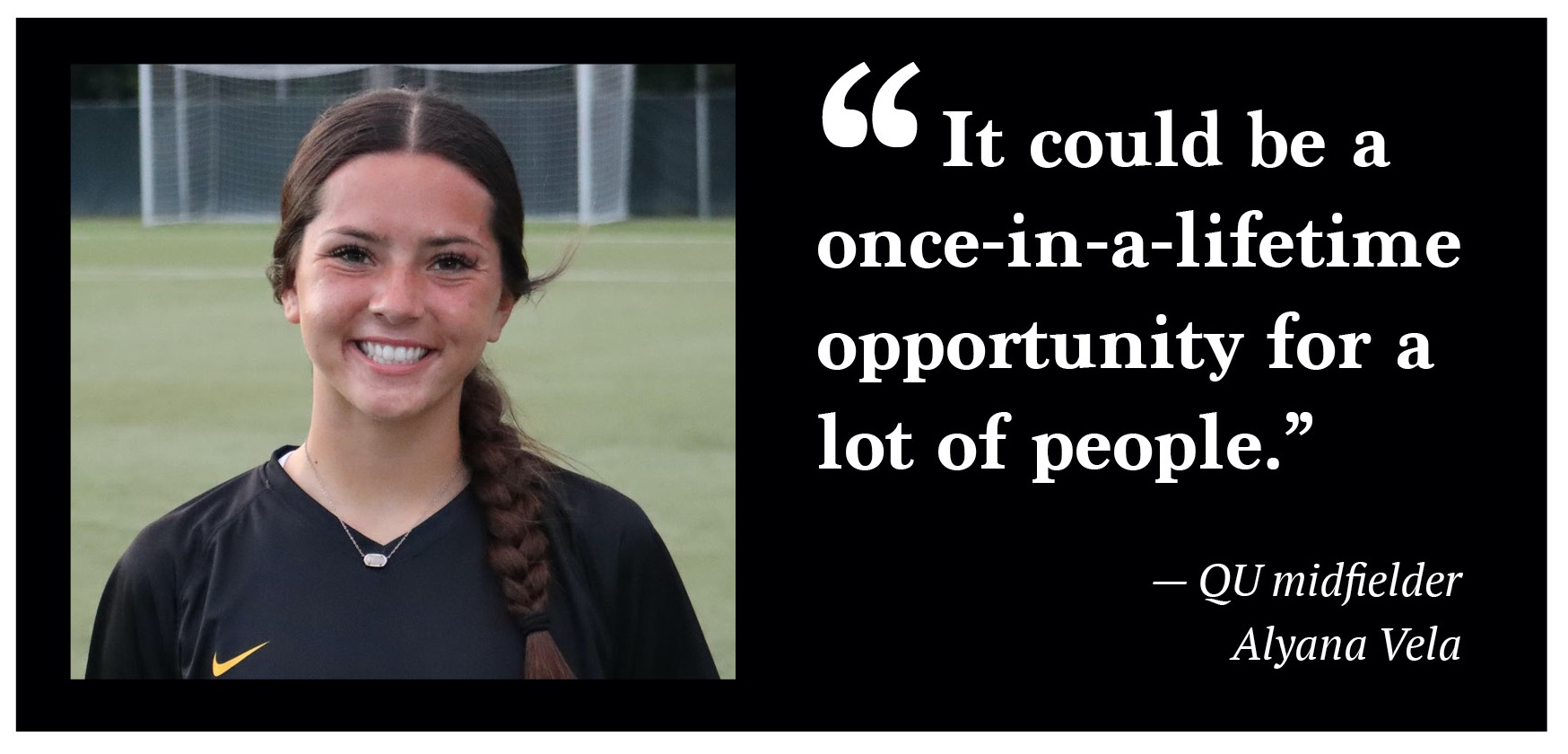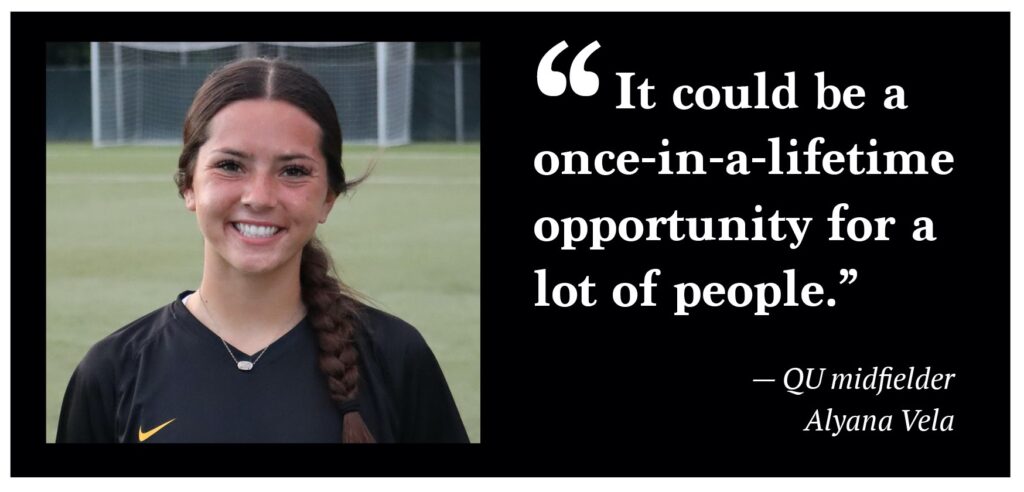 Moreso, it provides the Hawks with a leg up on training before practice officially begins August 8. There will be 21 players making the trip along with parents, family, alumni and boosters, which led to the 45-person traveling party.
The emphasis will be on soccer and what the Hawks can accomplish on the field.
"It will give the returners an opportunity to see what the freshmen are like, how we can build the team chemistry and give the coaches an idea what everyone has been doing over the summer," Vela said. "Who has been working out? Who has been playing? They get to see that and see where they can put people on the field."
The Hawks have 14 incoming freshmen on the roster along with four transfers. So the team will look decidedly different than the one that went 2-7-7 last season and 2-5-5 in the Great Lakes Valley Conference.
"After the season, we talked a lot about getting better every day, improving slowly as each day passed," Vela said. "In the spring, our coaches broke it down a lot into the things we need to work on. I think the incoming class will help and hopefully create a positive and winning environment."
That starts to take shape Down Under.
"We sold it as a truly once-in-a-lifetime experience," Schissel said. "When are you going to pick up and go to Australia? This is the chance to truly have an unforgettable experience."
For some of the Hawks, it will be their first time flying. For most, it will be their first time leaving the country. That has created some anxiety and plenty of questions.
Schissel said the coaching staff answered queries about passports, length of travel, what to pack, what was needed. The international soccer academy representatives answered many of those questions during Zoom calls with the team, and Jeter's Australian experience is invaluable.
"She had info on prices and weather and things to expect," Vela said.
There's still a twinge of uncertainty for everyone.
"I'm a little bit nervous because I've never been out of the country, so I don't know what to expect," Vela said. "Also, I've never been on a plane for that long. But going with my teammates and my coaches makes me feel more comfortable."
Being together will make this trip more remarkable.
"We want to give them an experience," Schissel said. "We always talk about that in our recruiting, having the experience we give them outside of soccer. Obviously, this has a lot to do with soccer, but experiencing a new culture, a new place in the world, seeing the top players in the world compete are special.
"Having something to look back on as a memory of their time at QU is important. They get to say, 'Oh, gosh, I was able to go to the World Cup in Australia.' That's cool. We want to broaden what they do and what they see."
Miss Clipping Out Stories to Save for Later?
Click the Purchase Story button below to order a print of this story. We will print it for you on matte photo paper to keep forever.